English
Vision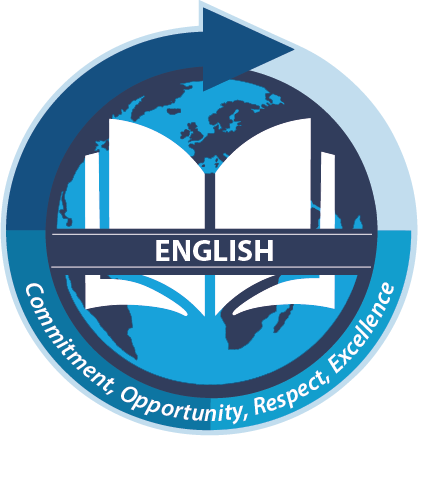 'Working collaboratively to encourage a love of language and literature through explorations of world-reaching and relevant themes.'
Intent
Understand how people communicate messages, ideas and thoughts through the written and spoken form, approaching them with an open and critical mindset
Become strong communicators through own reading, writing and oracy
Develop an empathetic approach to different values, cultures and perspectives through the 3 core skills above, encouraging students to become conscientious individuals in society.
Giving students the opportunities to explore a wide range of texts and authors which they may not otherwise encounter.
As well as the functional skills and knowledge of language students need for the world of work, we will also equip students for the academic study required at a higher education.
Students will develop their analytical skills alongside improving their ability to create thoughtful and engaging non-fiction and fictional pieces of writing.
English becomes an avenue for imagination, self-expression, and creativity.
What will students study in English?
View the English learning journey below: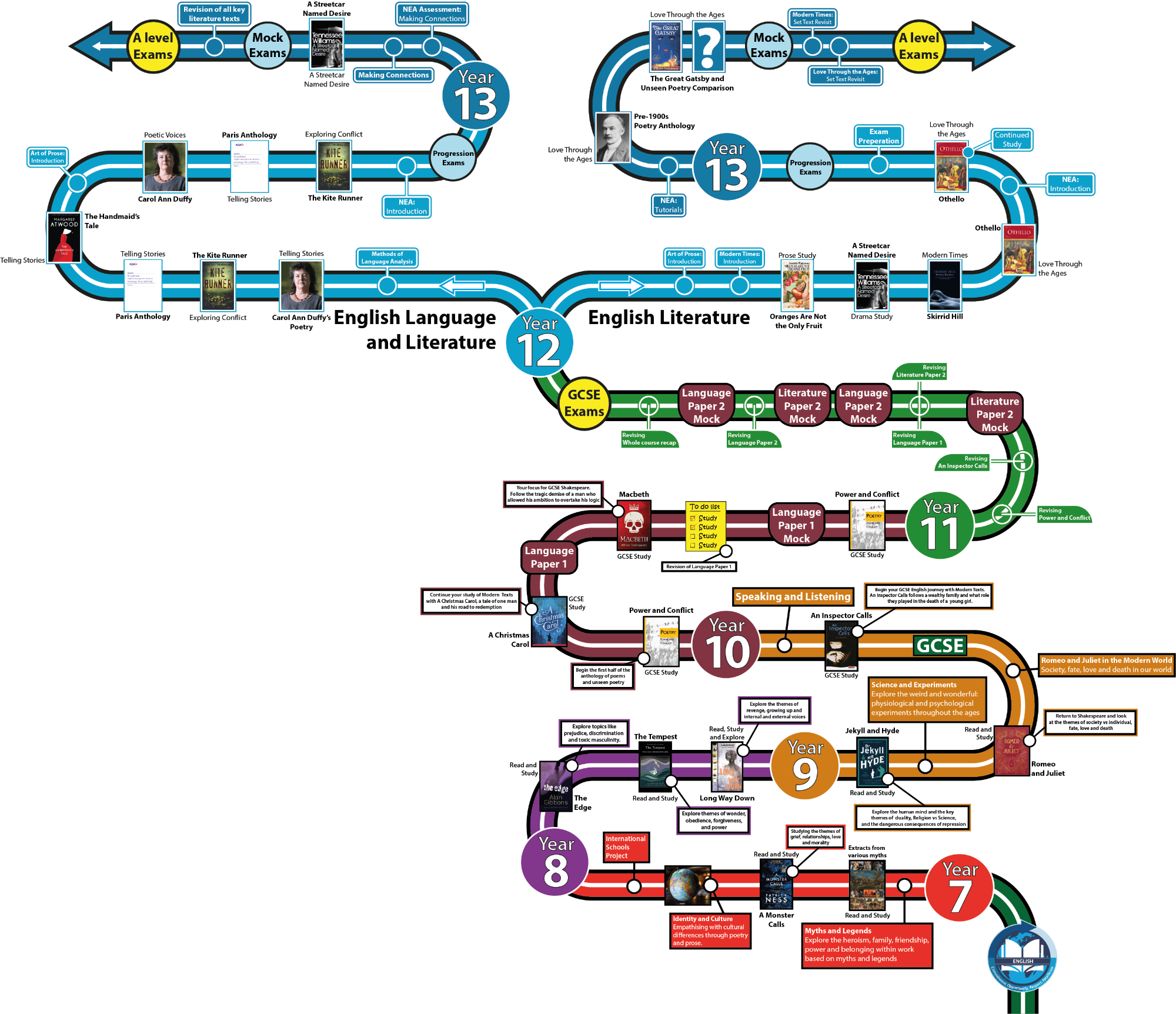 Exam Boards
English Language - AQA Exam Board- 8700- GCSE (9-1)

English Literature - AQA Exam Board - 8702- GCSE (9-1)
Find out more about English at NLS via our Virtual Open Evening video below: