Music
Subject Vision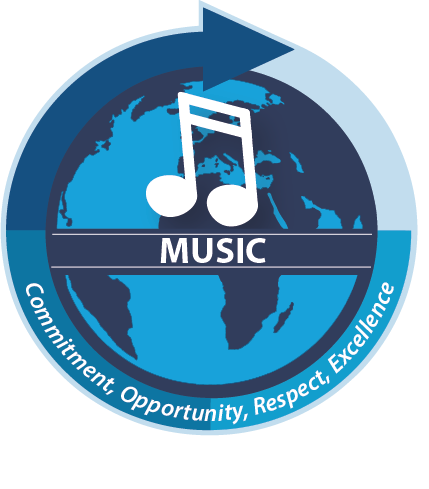 To provide outstanding music provision for all pupils. Class lessons are of a practical focus and differentiated to ensure all pupils, regardless of starting point are stretched and challenged appropriately. Extra-curricular opportunities will be available for all pupils, across all instruments, again regardless of starting point. Exciting performance opportunities will be available for all pupils.
What knowledge / skills beyond the exam specification do you want students to acquire in your subject?
In Music we want pupils to develop resilience and creativity. Pupils develop their concentration skills, perseverance and patience when rehearsing music. Pupils also develop their ability to learn independently. Pupils are required to think creatively when producing their own musical products and are also required to develop their collaboration skills.
What will students study in Music?
View the Music learning journey below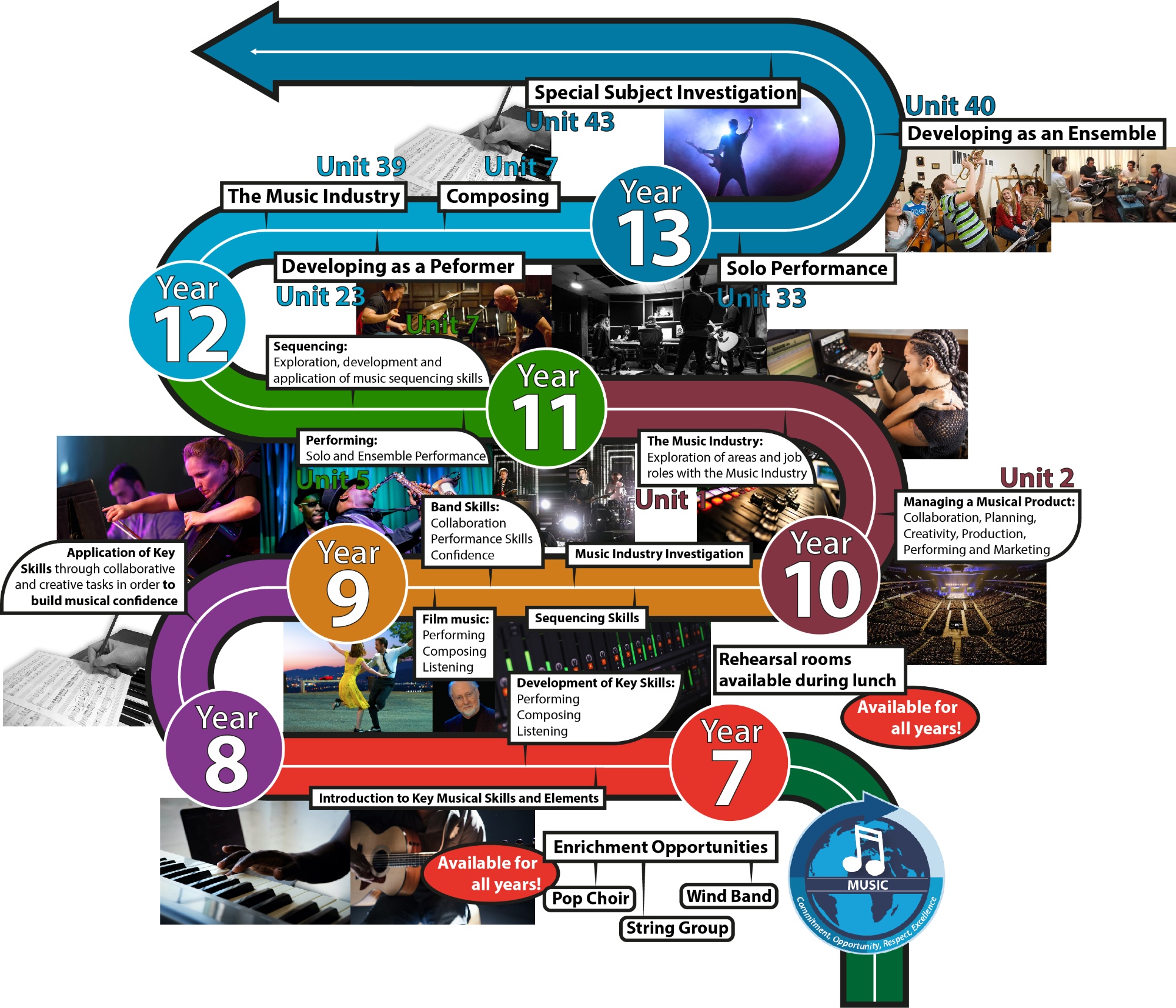 Exam Boards
Music - Pearson BTEC Firsts Exam Board- FYP22- BTEC First Award

Music - OCR Exam Board - J536- GCSE (9-1)
Find out more about Music at NLS via our Virtual Open Evening video below: