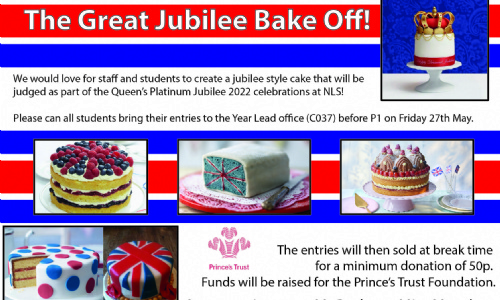 The Great Jubilee Bake Off and Cake Sale
Published 18/05/22
On Friday 27 May, NLS are celebrating the Queen's Platinum Jubilee.
We would love for students to create a jubilee style cake which will be judged and then sold at break time to raise money for The Prince's Trust. The minimum donation will be 50p.
All students should bring their entries to the Year Lead Office (C037) before P1 on Friday 27 May.
We look forward to seeing what the students create!
Any questions, students should see Mr Butler or Miss Murphy.
Read More