Science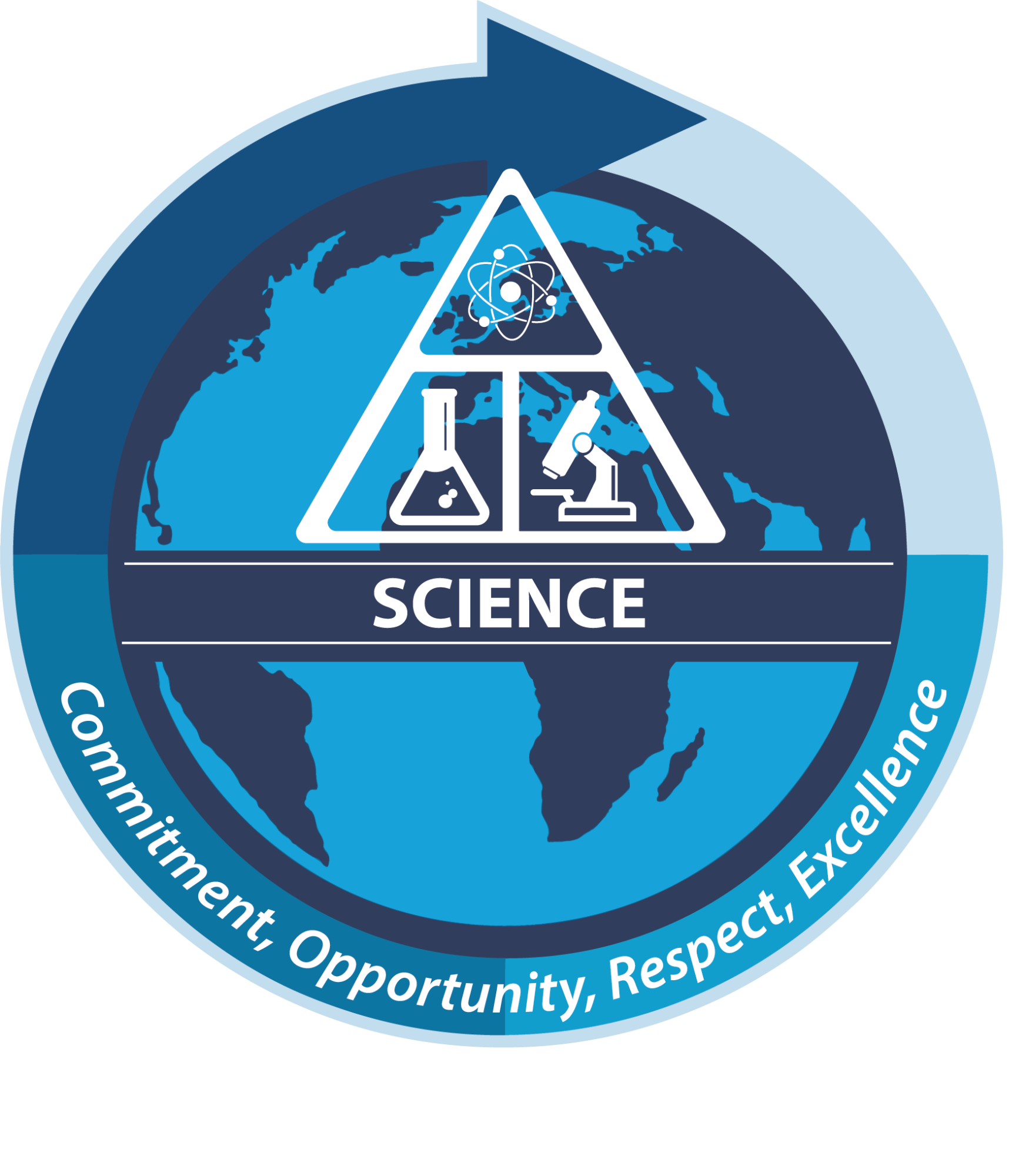 Subject Vision
We are a fully committed team that provides and enriches personalised opportunities, to allow all pupils to develop Scientific skills and mind-sets.
In doing so, pupils appreciate and respect their progress to help them achieve excellent outcomes in Science.
In Science, we expect each student to be an open-thinker and to have the confidence to be inquisitive, explore and investigate further, based from the knowledge acquired in class. In doing so, build a mind-set that allows skills to be developed continuously.
We expect students to:
Read wider e.g. new developments in genetics since the discovery of the human genome project

Wider researchers e.g. the effect of drugs on the body

Solve problems e.g. atom economics

Develop interview skills e.g. through STEM activities

Have the confidence to role play e.g. model states of matter

Support each other e.g. student leaders

Work as a team e.g. investigating component particles

Develop their debating skills e.g. ethics of STEM cells

Be aware of global issues e.g. the effects of global warming

Develop enterprise skills e.g. investigating the best washing powder

Be competent in IT e.g. presenting research digitally

Prepared for regular challenges e.g. Various PAG investigations
What will students study in Science?
View the learning journeys for each Science subject below:
Exam Boards
Combined Science A (Gateway)- OCR Exam Board- J250- GCSE (9-1) Double Award

Biology A (Gateway)- OCR Exam Board- J247- GCSE (9-1)

Chemistry A (Gateway)- OCR Exam Board- J248- GCSE (9-1)

Physics A (Gateway)- OCR Exam Board- J249- GCSE (9-1)
Find out more about Science at NLS via our Virtual Open Evening video below: