Charity work
North Leamington School and the local community
We are proud about the links which we have grown with our local community over a number of years. Each year, our Assistant Head Teachers have responsibility for selecting a charity link for their students to support. Our charitable links are often to local charities where our students can see and meet those who their fundraising efforts will directly impact.
Additionally, our school has long-standing links with local care homes including Myton Hospice and our students make annual visits to maintain links with staff and residents.
Other highlights of our community links include the annual 'Carols around the tree' to which our parents and other community representatives are invited. The image below shows some artwork produced by NLS students to brighten up Leamington Hospital.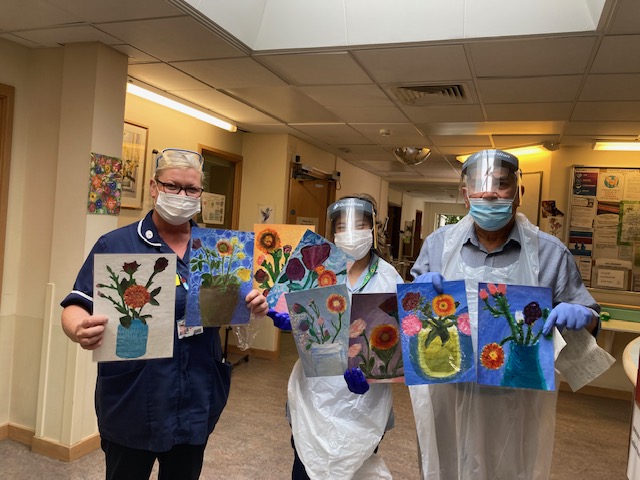 If you are a local charity or community organisation that would like our support, please contact Ben Butler at bbutler@northleamington.co.uk