Geography
Vision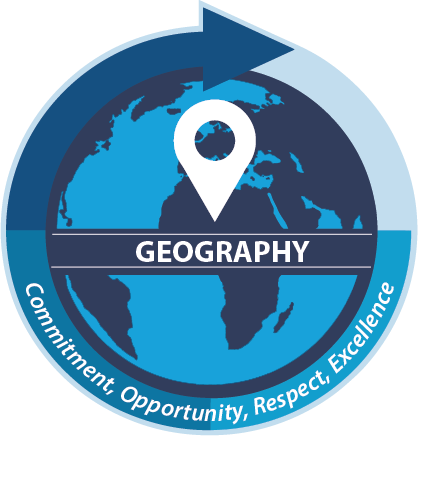 Through Geography our students will develop a growing understanding of the subject which will help them make sense of the world and prepares them to play an active role as informed, responsible citizens. This will be developed by exploring a wide range of physical, human and environmental topics such as climate change, food, water and energy resources and fragile environments.
It will enable students to understand the spatial layout and organisation of the world about them and humans relationship with the environment, with this understanding students will more successfully navigate their world both in the present and future and through considering topical issues from different points of view they will be able to put themselves in "somebody else's shoes". Students will also learn about similarities, differences and diversity between locations and how we live in an interdependent world.
They will also develop skills valuable to the work place such as research and analytical skills by exploring and questioning the world around them, develop report writing skills which include active research in the field as well as analysis and interpretation of information in order to reach conclusions.
What will students study in Geography?
View the Geography learning journey below: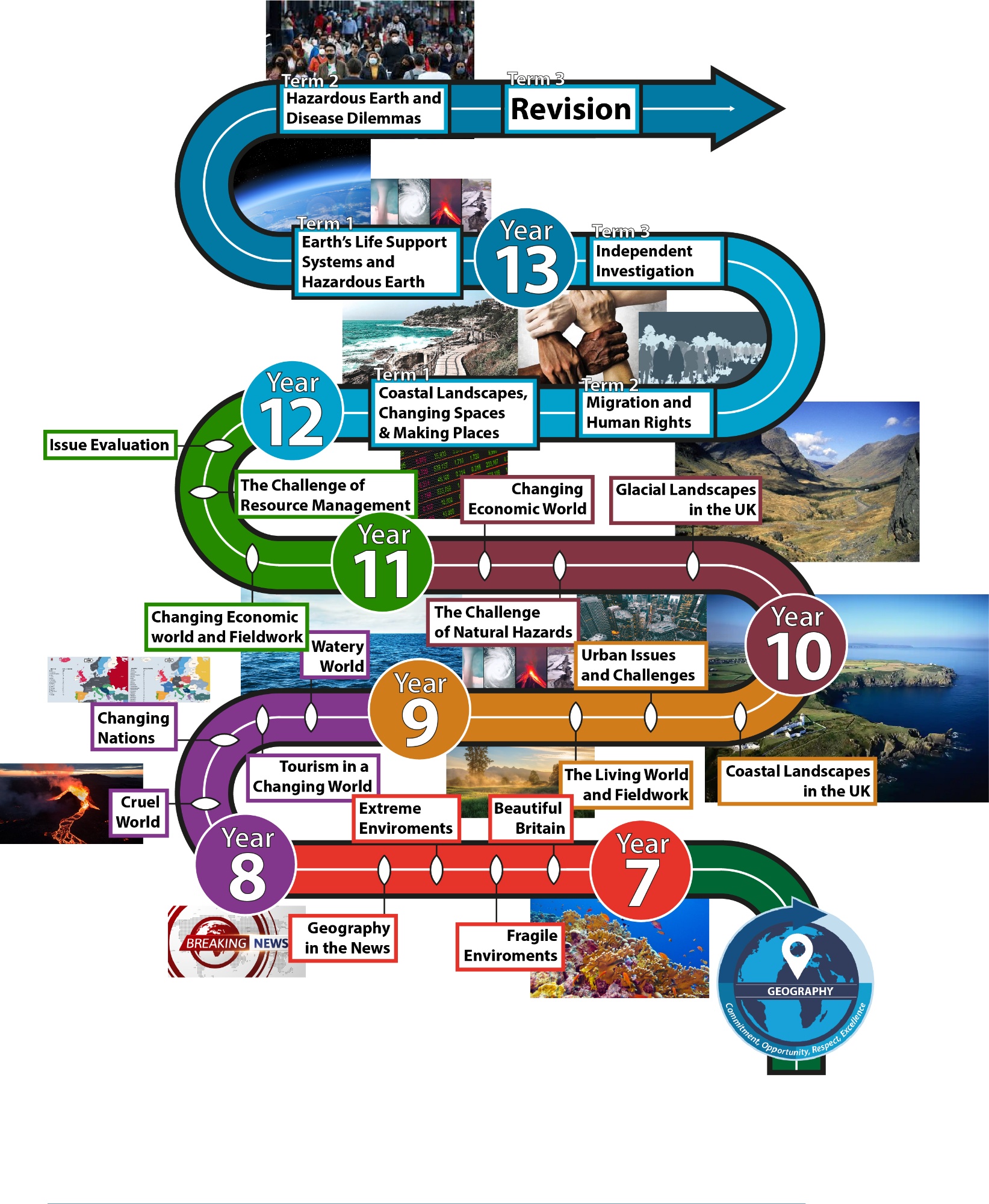 Exam Board
Geography - AQA Exam Board- 8035- GCSE (9-1)
Find out more about Geography at NLS via our Virtual Open Evening video below: