International School
We are proud to be an 'International School' and 'FairAware' School. We have enjoyed our partnership with Anjuman i'Islam Girls High School since 2009. Students get to take part in a wide variety of 'International school' projects over the year including the Year 7 trip to the Birmingham Botanical Gardens, the Year 8 Fair Trade workshop and numerous activities both within tutor time and in a wide variety of different subjects, as outlined in our Learning Journey below.
We also have lots of leadership opportunities including International Leaders in Year 8, Eco-leaders in Year 7 and Fair Trade ambassadors across all year groups.
We want to support other schools to widen their curriculum and therefore offer an eco-workshop run by our student leaders to the Year 5 students in our neighbouring schools in the Summer Term.

Year 7 Botanical Gardens Trip -October 2023
Our Year 7 students enjoyed a trip to Birmingham Botanical Gardens to enable them to get a taste of different natural environments e.g. rainforests and deserts in the glasshouses. The students attended over three days in October with their Tutors in their Colleges which also gave them an opportunity to build relationships within their Tutor Group.
Students were able to take part in a rainforest challenge and animal handling experience and they had a wonderful day. The students were very brave and held a variety of animals and insects from corn snakes to cockroaches. Working in teams they completed a rainforest challenge and learnt all about the different plants in the rainforests. They enjoyed exploring the gardens and the glass houses together. Their behaviour and attitude was excellent and they were a credit to the school. Some of the students made posters and postcards reflecting on their trip.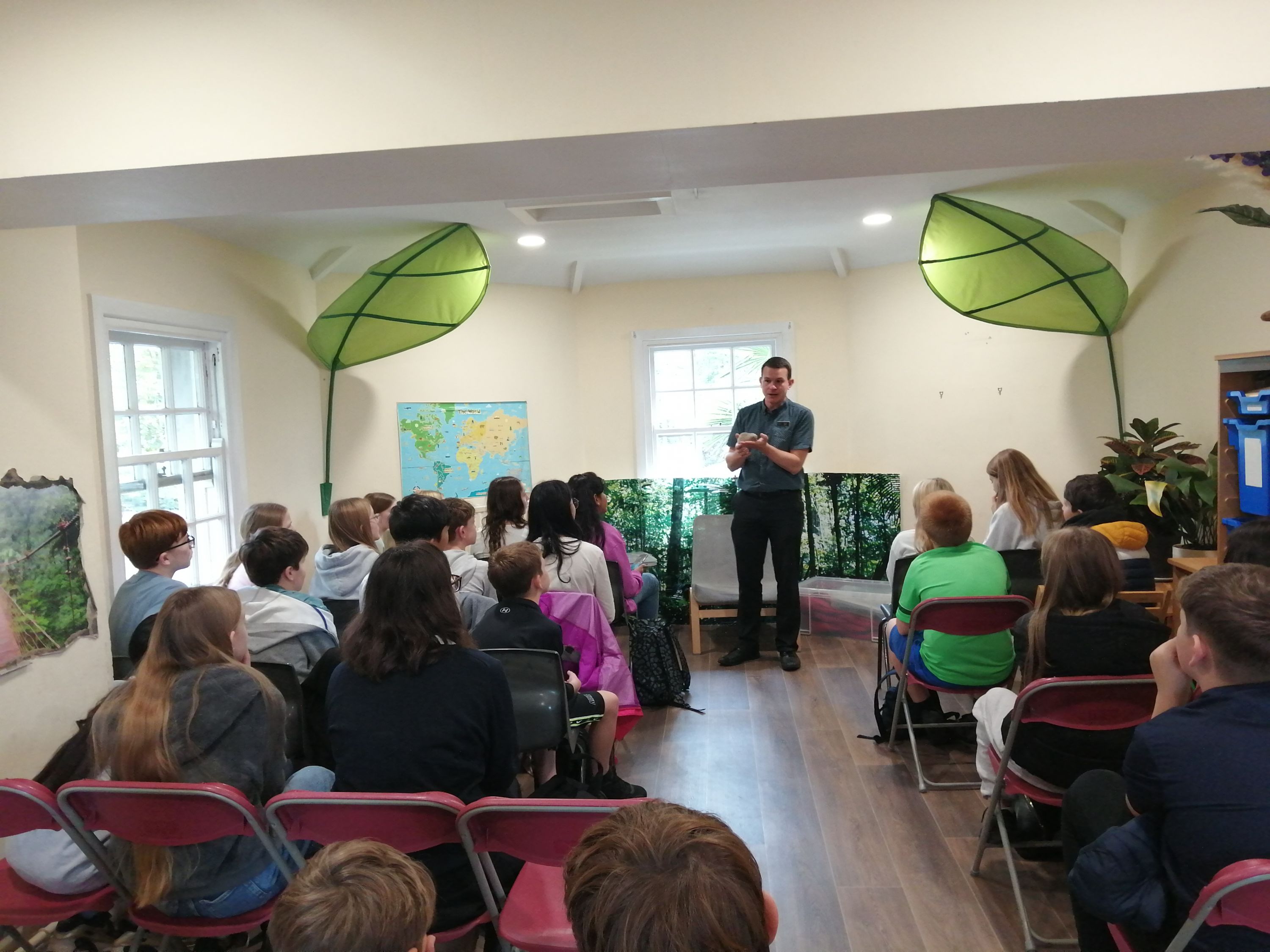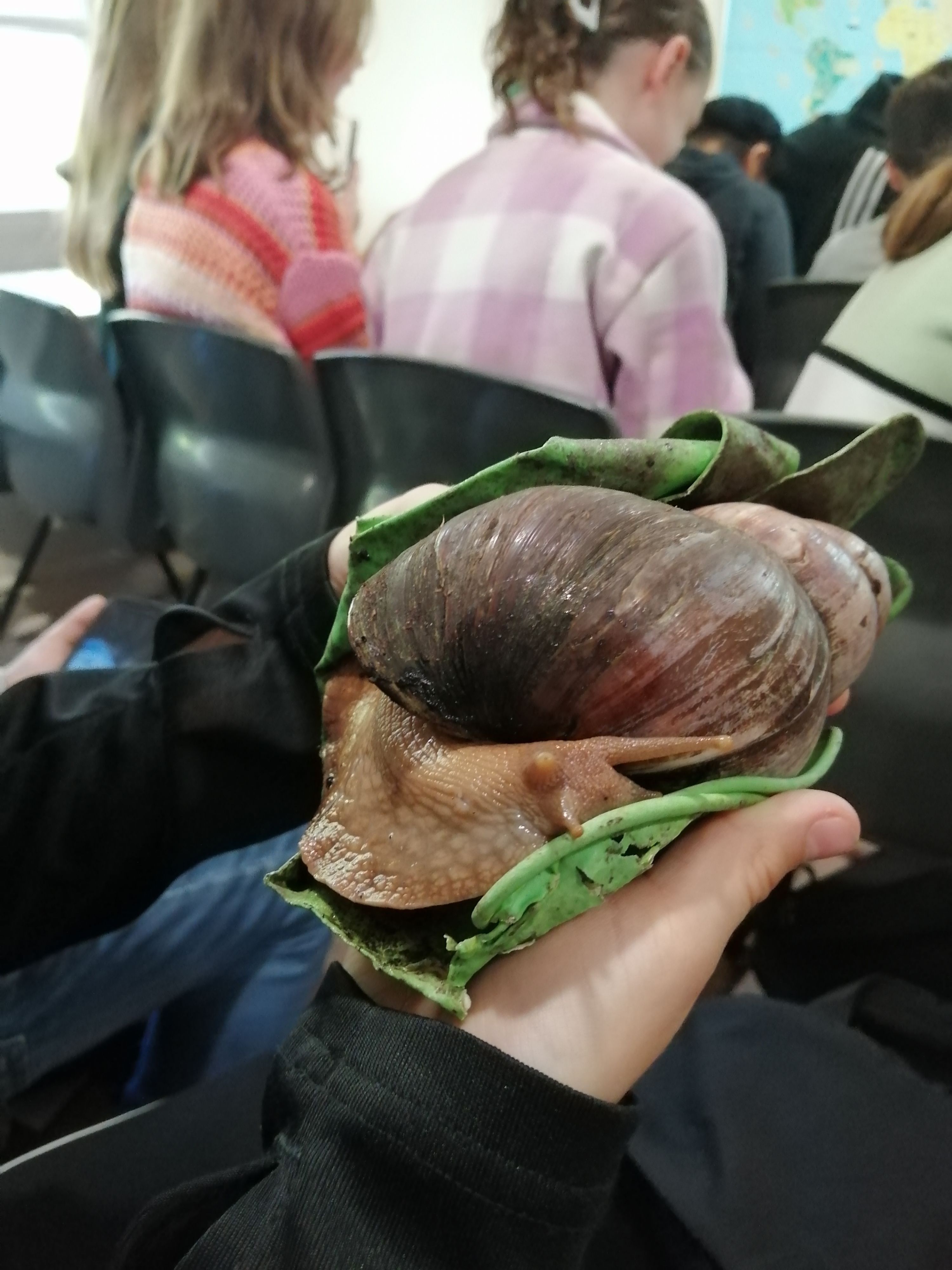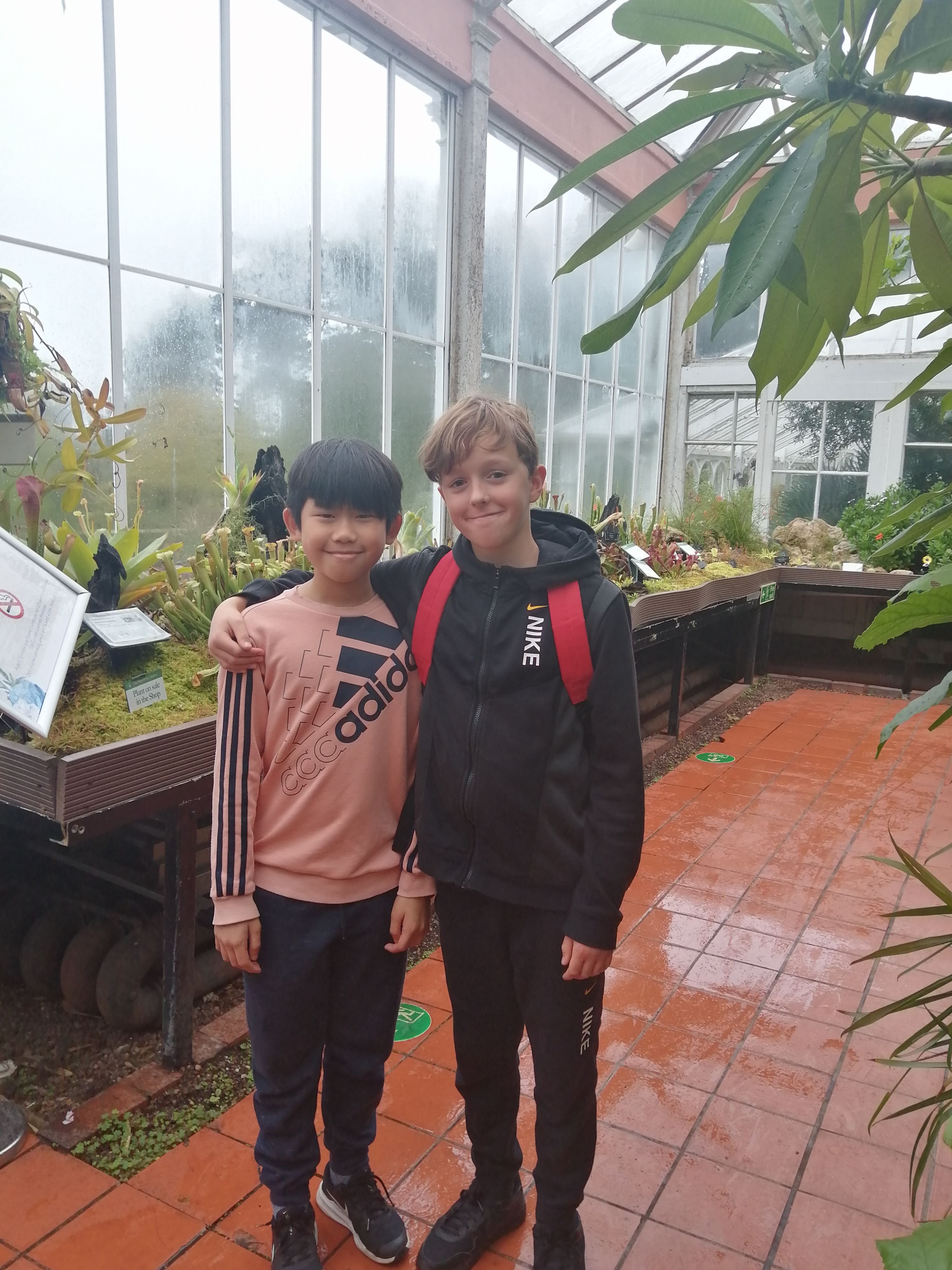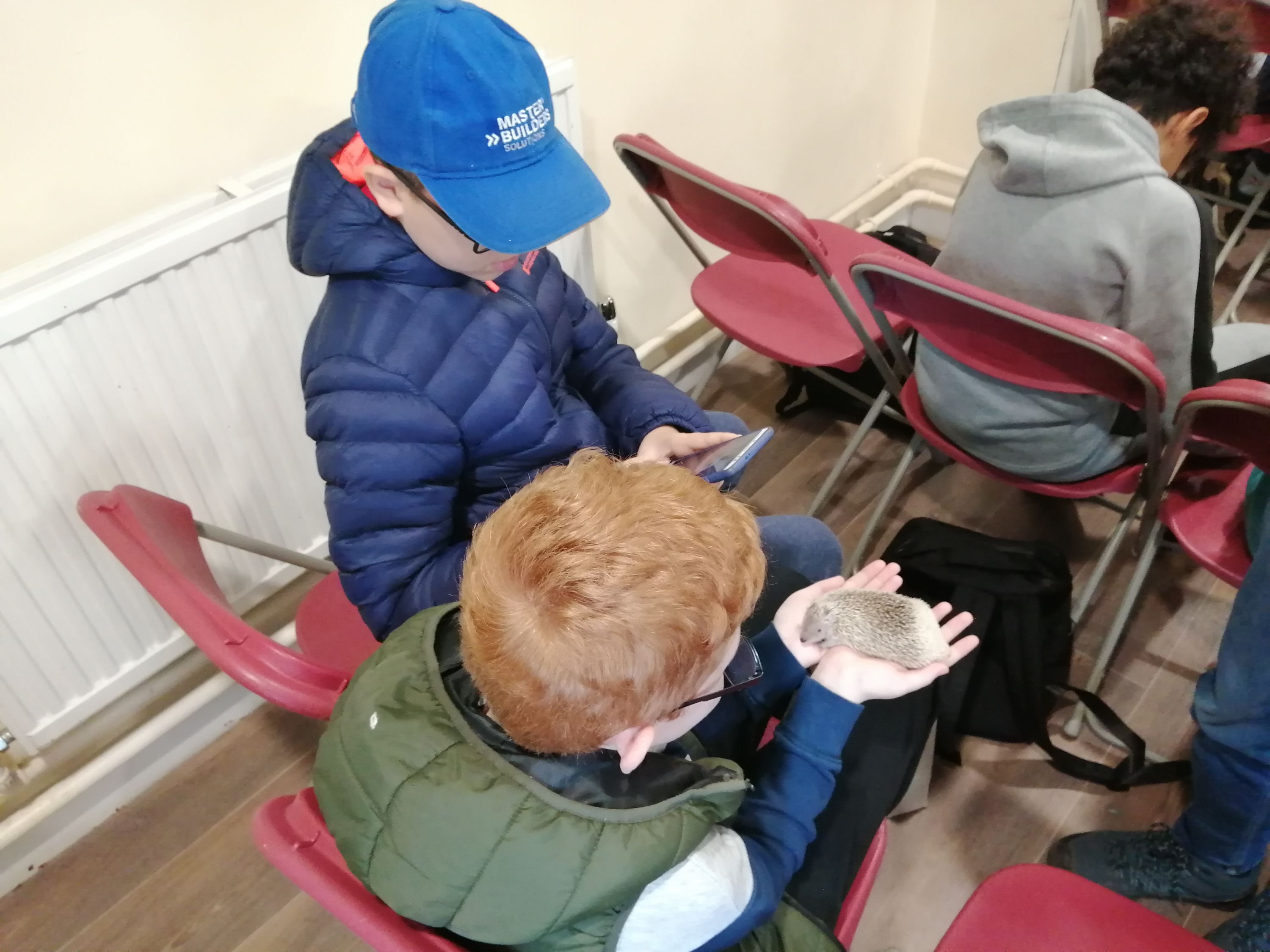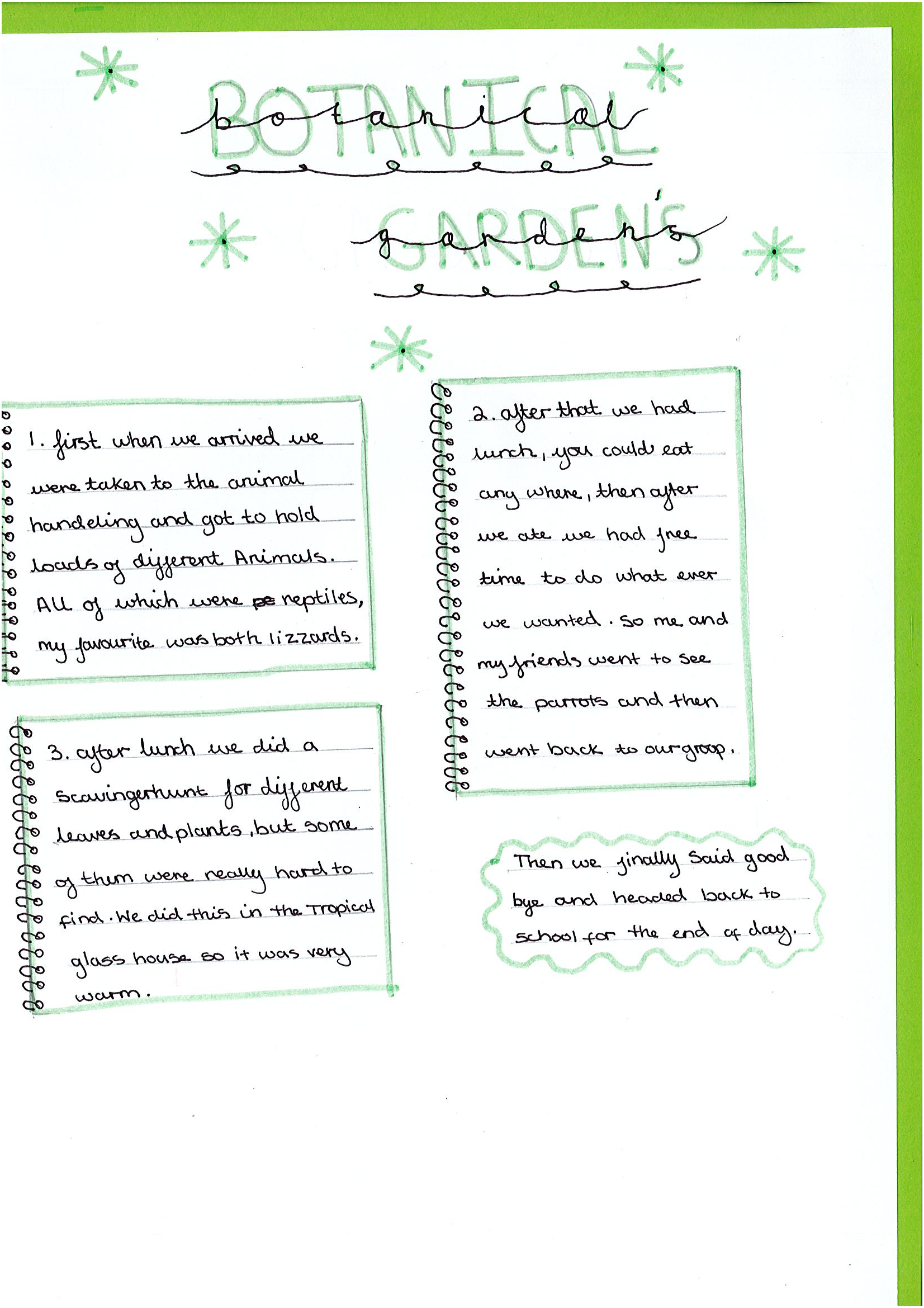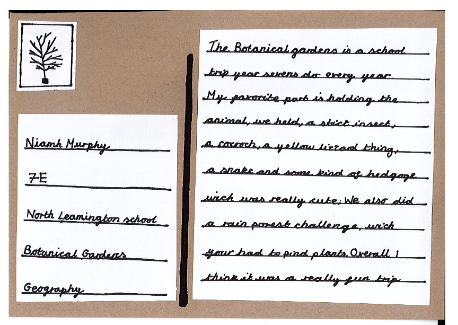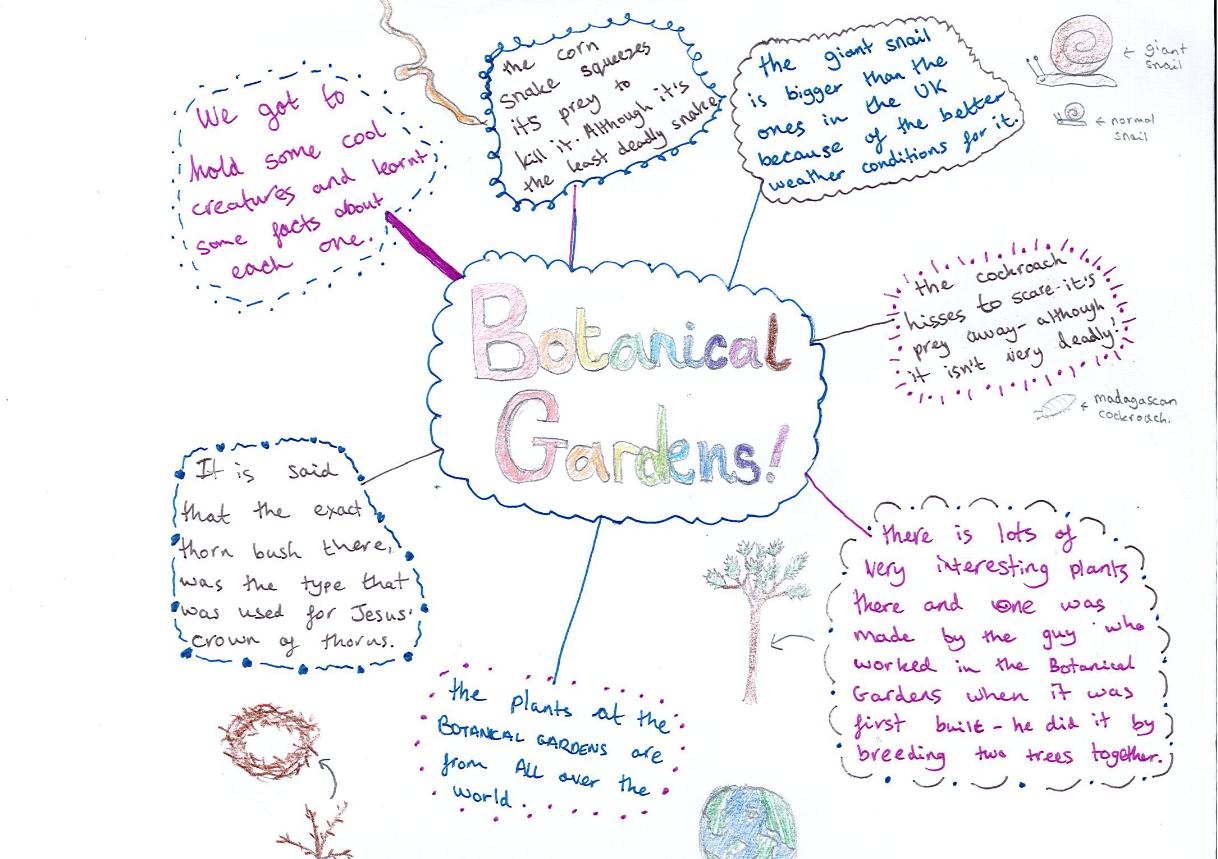 International Leaders lead assemblies raising awareness about Fairtrade.
Our superb international leaders created and delivered an excellent assembly to all of Year 7 in January and are planning to deliver it again to Year 8 in March.
They were raising awareness about being a Fair Active school and why Fairtrade is so important. They taught the students about the importance of Fairtrade chocolate and bananas and there was even some taste testing involved!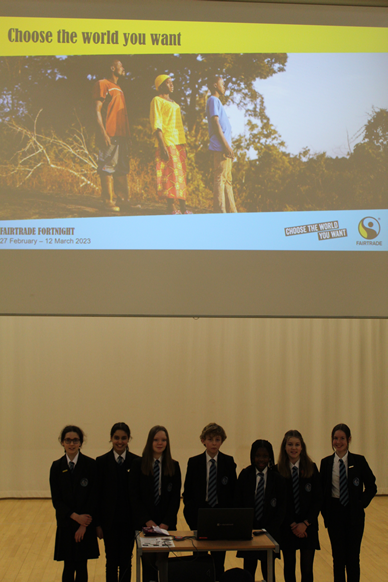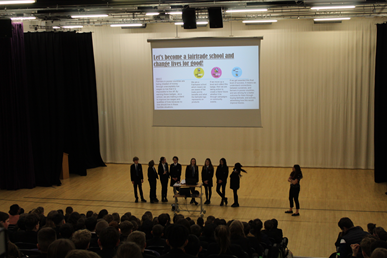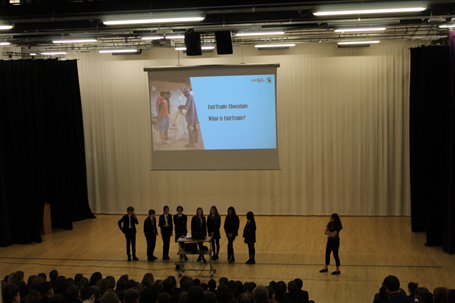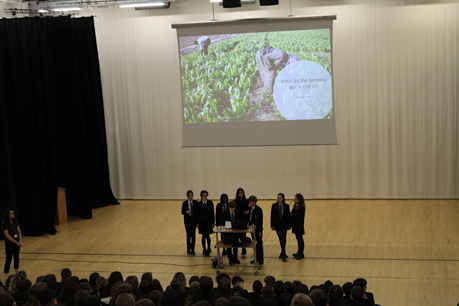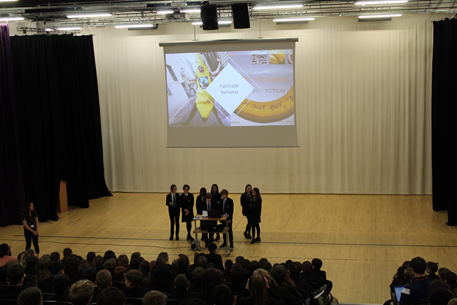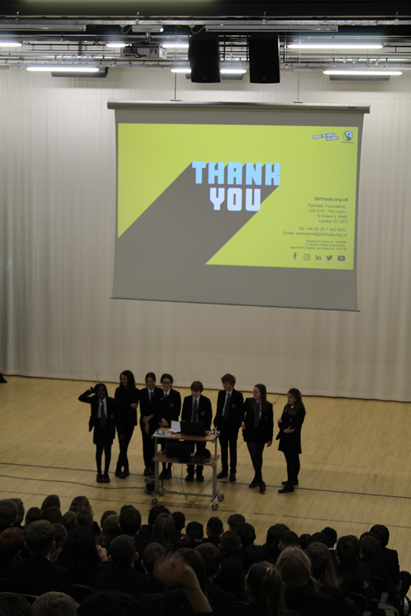 The students really enjoyed learning about Fairtrade and why being an ethical consumer is so important.
Birmingham Botanical Gardens Trip – Year 7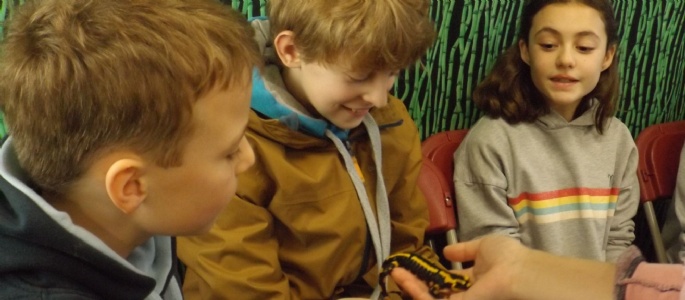 All Year 7 Students had a wonderful time exploring the Birmingham Botanical Gardens last week. Year 7 students had the opportunity to hold a giant snail, a snake and a bearded dragon (amongst other things). They also worked in groups to complete a rainforest challenge, learning more about rainforests and why they are so important. …
International School Democracy Project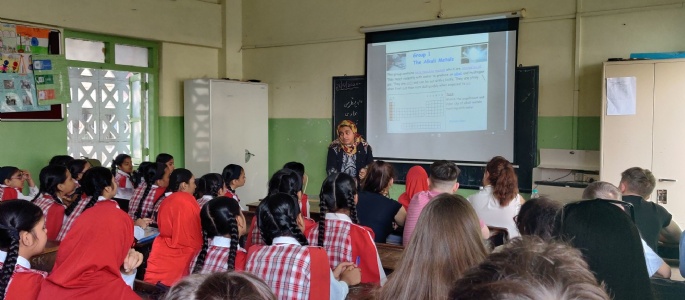 Our fantastic International School Leaders have been working on a project all about Democracy in the UK and abroad with our partner school in India. They met with the students at Anjuman Islamic Girls School in Mumbai over Zoom and were able to have a brilliant discussion about the advantages and disadvantages of democracy here and a…
International School Award
At North Leamington School we are proud to be an International School. We have achieved the full accredited International School Award (2019-2022) from the British Council. We currently work closely with two schools Anjuman i'Islam Girls High School in Mumbai, India and College Marie Curie in Reims, France.
The International School Award is a badge of honour for schools that do outstanding work in international education, such as through links with partner schools overseas. Since North Leamington School gained the full International Schools Award in September 2010, the school has continued to promote global concepts to the students in order to give them a wider perspective of life as a citizen in our 21st century global world. At North Leamington School, international education is embedded into the curriculum and is at the heart of learning. As an established International School, we have a strong ethos of internationalism and have projects that run annually as an embedded part of our curriculum over a wide range of subject areas.
Visit to India in 2020
In 2020 we were able to secure funding from the British Council to send 12 of our students and 3 members of staff to visit Anjuman i'Islam Girls High School. Watch them share their experience here: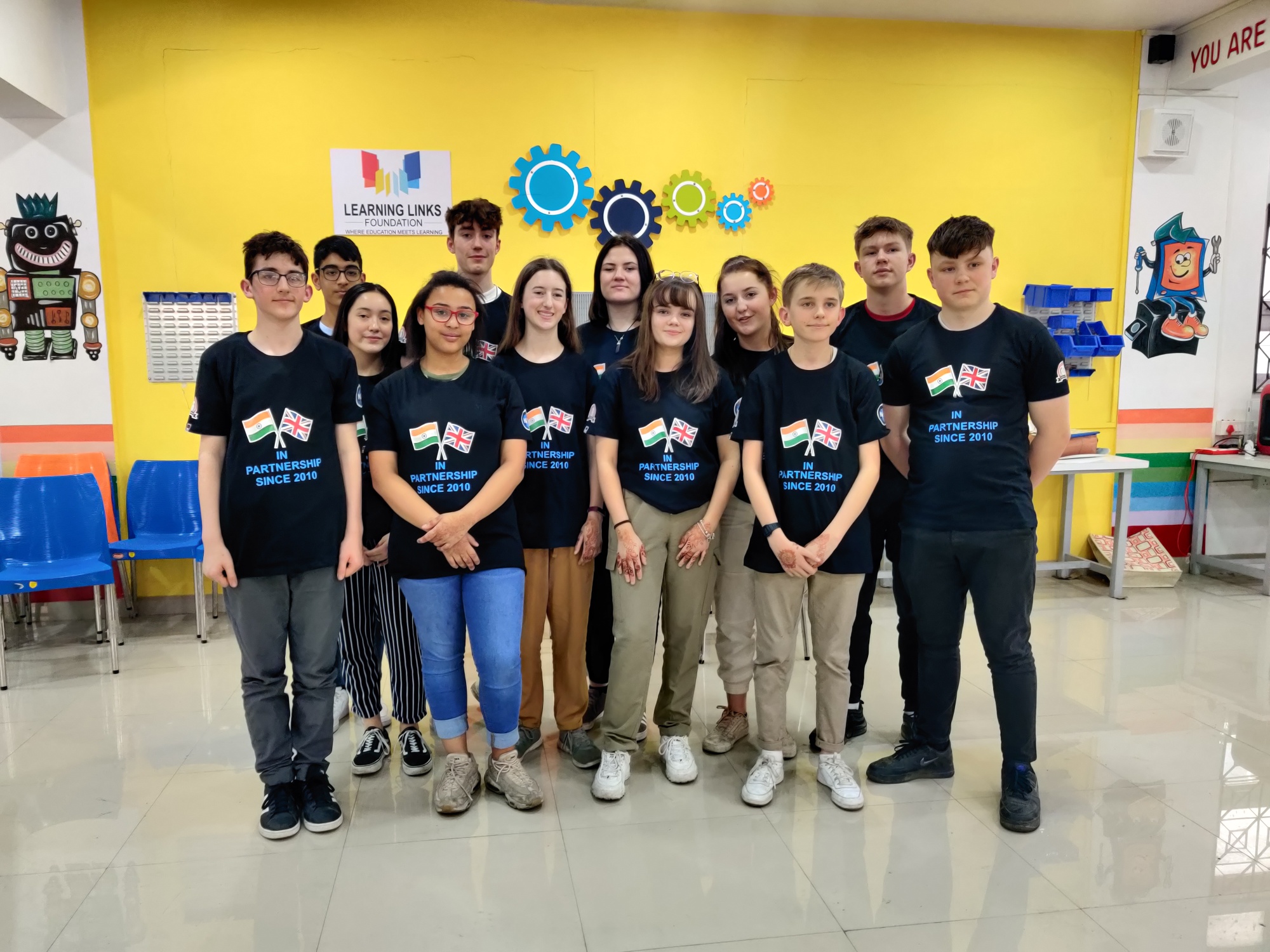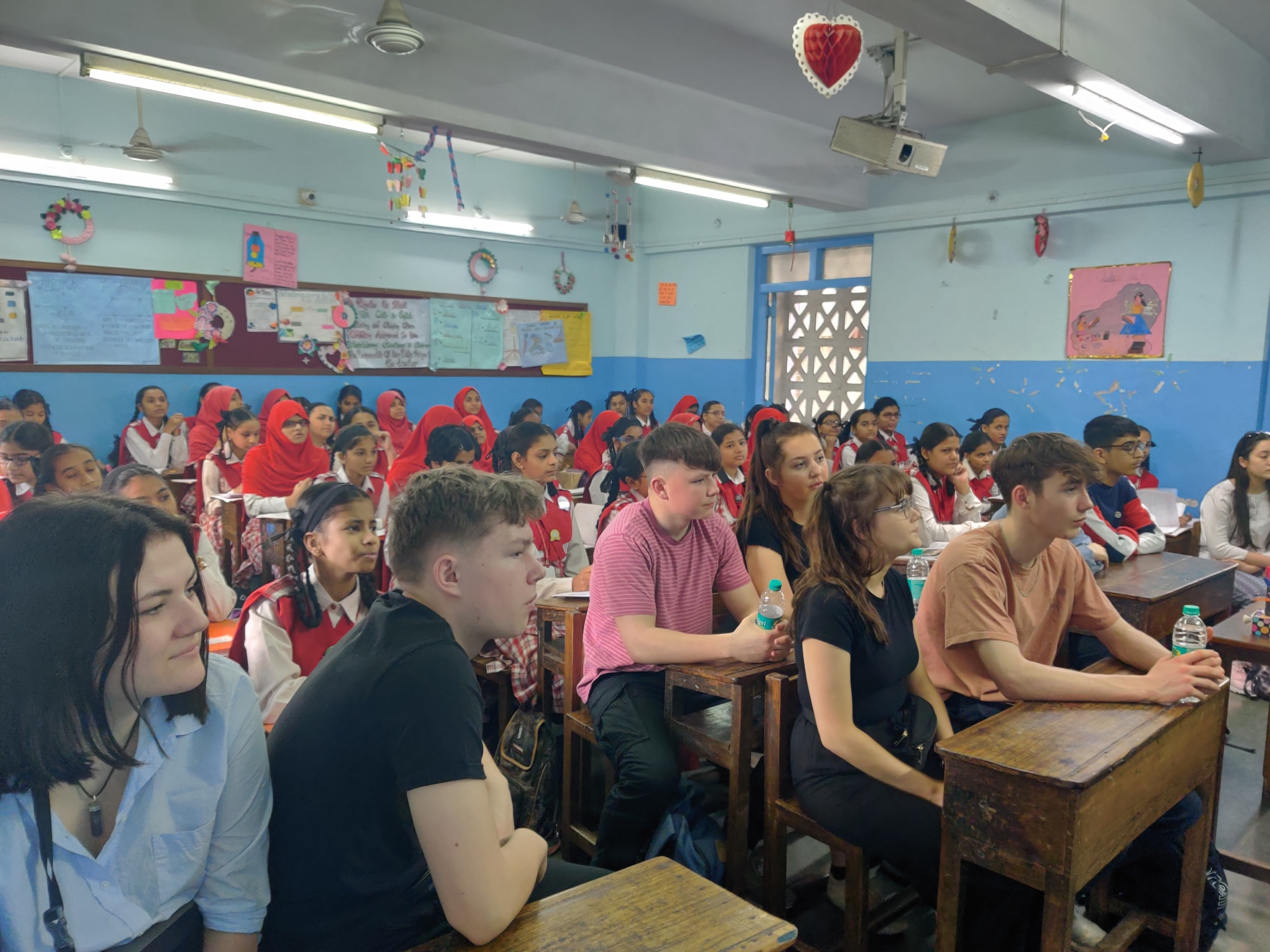 'I'm truly so grateful for the opportunity, it's taught me so much and has been an incredibly valuable experience, one of which I will definitely carry with me. It's also given me more motivation to travel and get to experience new things. Thank you so much for allowing me to make the most of the trip, for giving me a wider perspective of what daily life entails for different people and for letting us experience a brand-new culture altogether. Genuinely was the most amazing week I've ever had the privilege of experiencing and now I am so lucky to be able to share it with my friends and peers and to look back on it in the future (and hopefully return one day).'

Pupil from North Leamington School on their visit to India
North Leamington School is proud to be have International School status because:
We can gain a greater understanding of ourselves if we actively participate in the world around us.
No country or culture has a monopoly on wisdom: the greatest advances towards a better and fairer world are made when we learn from each other.
We all share a collective responsibility for sustaining our world. We can only achieve this through global communication and understanding.
Engaging with the diversity that surrounds us brings mutual understanding and challenges prejudice.
Recent International events have included:
Letter writing to our partner school in France
Visits from our partner school in France
Reciprocal visits between staff at Anjuman i'Islam Girls High School and at NLS.
A Geography project where we look at how India has developed, Anjuman i'Islam Girls High School also complete the same essays and then we swap them.
Our Year 7 students work with the students at Anjuman to write spy fiction in English. Students swap different characters and then write stories using each other's characters.
A Science project - students have to work out how to 'Beat the flood'
We also have different projects in the pastoral curriculum throughout the year such as looking at how we can protect the environment.
NLS also visited Anjuman i'Islam Girls High School in 2014- view more information here: International Activities Newsletter
Support for Other Schools
NLS is also a best practice school under the British Council, which means we can offer support and guidance to other schools who are looking to achieve the International Schools Award. Please contact rharding@northleamington.co.uk for more information.