GCSE Results 2021 press release
Outstanding GCSE Results for our Y11 students!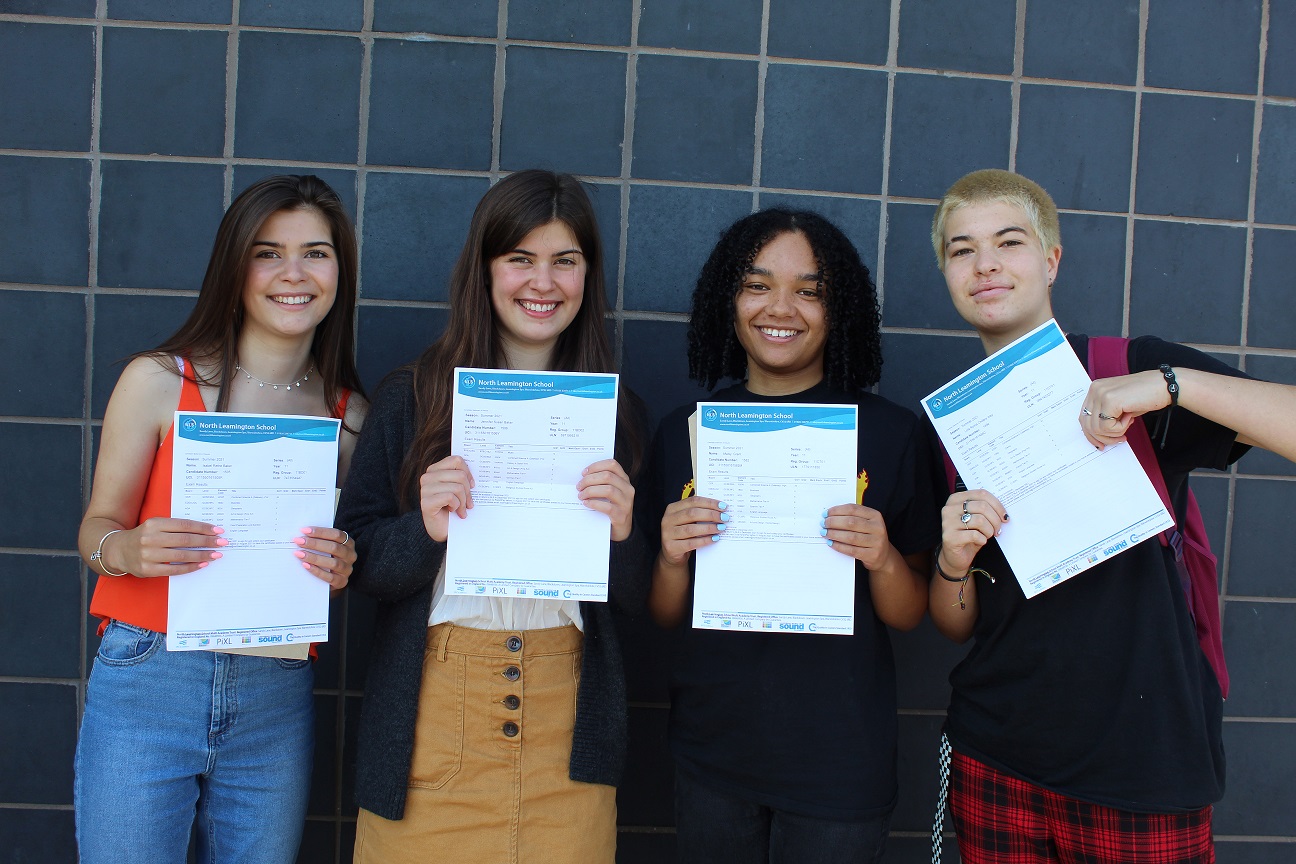 Our students have received fantastic GCSE examination results today after significantly disrupted years of study. Results this year were based on grades calculated by teachers and quality assured both internally by schools and by the Exam Boards. Despite the challenges, students have performed exceptionally well and returned an excellent set of results enabling students to reach next step destinations.
On behalf of all the staff at North Leamington School I would like to congratulate each and every one of them, students worked hard and are well deserving of these results. 79% of students achieved at least 5 GCSE passes inclusive of English and Maths, and 84% of students achieved a 4 or above in both English and Maths.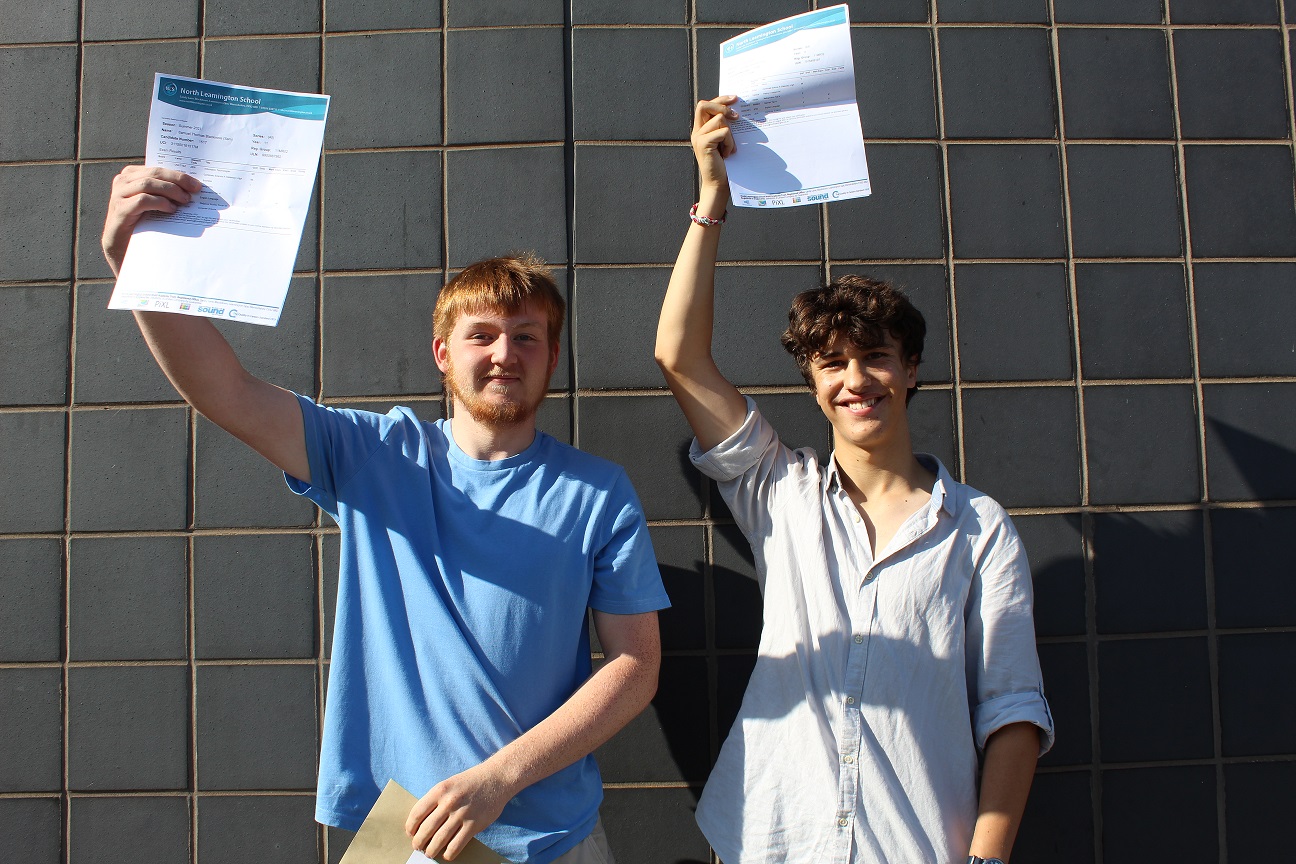 I would also like to thank all the parents and careers for their ongoing support, more than ever you have been instrumental in supporting your young people through a very challenging time. I look forward to working with all those returning in Year 12, and equally I wish all those who are moving to college courses, apprenticeships and other institutions the best of luck in your future endeavours.
Matt Atkins, Head of Year 11 said "We are very proud of all of our Y11 students, especially taking into account the disruption over the last 18 months. Every student has risen to the challenge whether through GCSE or BTEC courses. It was very pleasing to see so many happy students today that can now use this platform of 'currency gained' to continue to their chosen Post 16 Pathway. Our students have shown the appetite to succeed and will no doubt continue in the same light with their journey of learning, whether through 'A Levels' or at College through a range of courses including apprenticeships; we wish all our students the best for the future. Enjoy the moment of tonight and the next few days!"
A special mention goes to our high fliers who achieved outstanding results.
The following students achieved a number of grade 9s (equivalent to A**) in their set of results:
Sophia Lee- 8 grade 9s
Charlotte Manley- 8 grade 9s
Thomas Adams- 6 grade 9s
Vedant Gore- 6 grade 9s
Eleanor Robertson- 6 grade 9s
Freya Stephenson- 5 grade 9s
Luca Aird- 5 grade 9s
Erin Darwin- 5 grade 9s
Ella Uliana- 4 grade 9s
Abigail McComiskey- 4 grade 9s
Ellie Davey- 4 grade 9s
Will Cleary- 4 grade 9s
Pascal Ahearne- 4 grade 9s