Year 8 Update- Autumn 2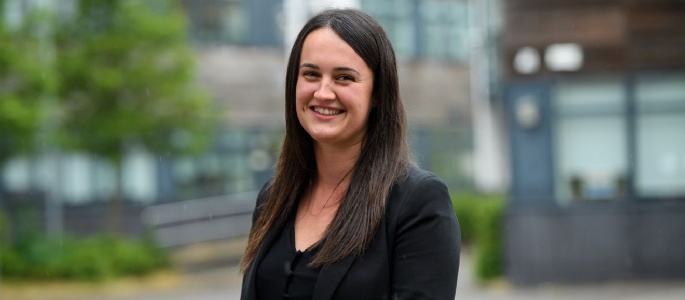 Our Year 8 students continue to have high expectations of themselves in school and we are really proud of them. Some of our Year 8 students have had to isolate over this term and they have shown real determination in their efforts to learn both at home and on their return to school. We were also really pleased with the way in which students responded to our World Class Basics drive, thank you for your support with this. I would like to say a massive thank you to the Year 8 tutors. They have been fully supportive of the students and have worked hard to ensure their transition to new tutor groups has been successful.
Noticeboard Competition
In Autumn 1, NLS launched a noticeboard competition where each of the Year 8 tutor groups created a noticeboard to represent their tutor group and college. These were fantastic, as seen pictured below.
Our Year 9 Marketing Leaders have judged these brilliant noticeboards. The students judged the following category:
Tutor Group Identity
Creativity
General aesthetic appeal
A massive well done to 8BW01 who were the well-deserved winners!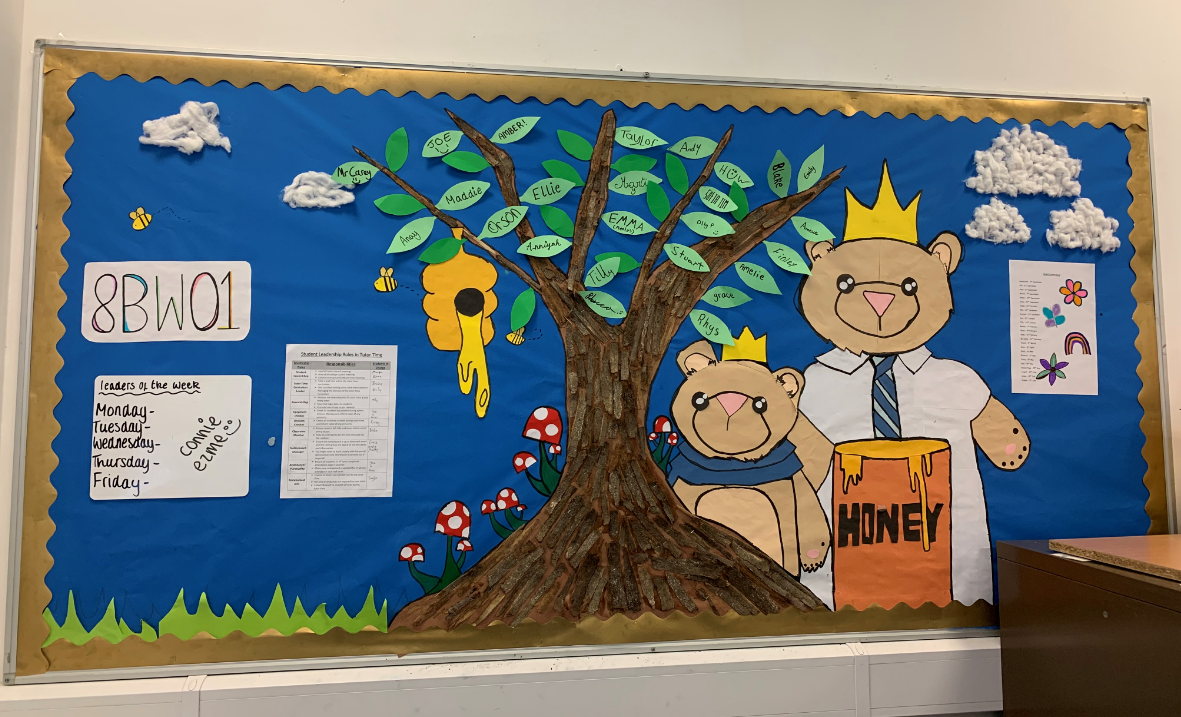 Student Leadership
Year 8 students had the opportunity to apply to become International School Leaders, Rewards Leaders or Ambassadors. We were really pleased to see so many students applying for these roles and have been extremely impressed with their work so far.
The International School Leaders recently led an assembly to the whole of Year 8, where they spoke about their experiences of communicating with our linked school in India around democracy. This was really valuable for all students; the Year 8 students were particularly shocked to hear that the students in India had not returned to school since the first lockdown.
Our Rewards Leaders have been meeting every fortnight in order to drive student rewards. We have been impressed with their ideas as to how we can continue to promote a culture of rewarding and recognising.
Curriculum
This half-term, students have focused on anti-bullying within their tutor time curriculum. Miss Murphy delivered an assembly where students reflected on their treatment of others both in real-life and online. It was wonderful to see so many Year 8s taking part in Odd Socks Day to promote tolerance and kindness. We will develop the detail of this later in the year when the Year 8 students will have an extended assembly around their use of social media.
The Year 8 students engaged really well with the Restart a Heart Campaign; a campaign that raises awareness of cardiac arrest. The students were taught how to give CPR and how to use Automated External Defibrillators.
Charity and Community
The Remembrance Service was a real highlight of this half-term. The students reflected on both historic and recent conflicts in the world, some of which have involved NLS students. Harry D and Martin S took on key roles in the service and we were really proud of them. Harry is a member of the Air Cadets and this was a real highlight of the service. Martin played The Last Post during the service, which marked the two minutes of silence.
It was fantastic to see so many students in their Christmas jumpers on Friday 10 December for Christmas Jumper Day 2021 and therefore raise money for Save the Children. Please see some students from 8O and 8A below:
All ten tutor groups have taken part in the Community Christmas Hamper initiative. It was wonderful to see students considering who they felt were most in need of these hampers and how they could bring joy to members of their community. The students decided on a range of recipients, including local care homes and Leamington Night Shelter.
Rewards and Recognition
On Friday 17 December, we had our termly Celebration Assembly. We celebrated the successes of our Year 8 students this term and we are really proud of those students who received certificates and prizes.
The Top 3 Reward Points were:
1st Place Naomi M (8R)
2nd Place Bethan B (8L)
3rd Place Tilly T (8L)
All three students received an Amazon voucher for their efforts!
On Tuesday 18 January, the top 30 students in Year 8 will be invited to attend a cinema event to recognise their excellent attitude in lessons and tutor time. More information will follow in the New Year.
Colleges
This term we have relaunched the college system through a logo and slogan competition. Next half-term, students will meet with their College Leaders, Year 12 College Leaders and Year 11 Deputy College Leaders to have their first college assembly of the year.
Spring 1 will see the Year 8 tutor groups rising to the challenging of raising as much money for our chosen charity as possible. We look forward to seeing each tutor group running their own charity event for a charity that the students will decide on as a year group.
We will also see the return of inter-tutor group sports during tutor time, where the five different colleges will compete to get their college to the top!
Thank you and Merry Christmas!
Thank you for your ongoing support in what continues to be a challenging time for students. For those of you that the Year 8 team have had the opportunity to communicate with, we have been really pleased with the support you have offered. It is a pleasure to continue to work with you to best support your child. Do continue to communicate with us as we are here to support all Year 8 students. On behalf of the Year 8 team, I would like to wish you and your family a safe and happy Christmas break. We wish you all the best for 2022!
Miss Murphy
Head of Year 8