Sixth Form Update - Summer 1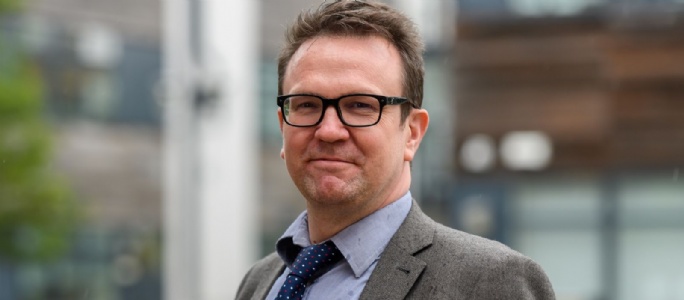 As always, this half-term has been a very positive one and there has been much to celebrate.
We were delighted to learn that Adam and Thomas received awards for their involvement in the recent Physics Olympiad. Aimed at very high-performing students, the Olympiad brings together many students from across the nation in an incredibly exacting process to stretch & challenge students at the top end of their subject and to bridge any gap between the A-level curriculum and the demands of degree-level study.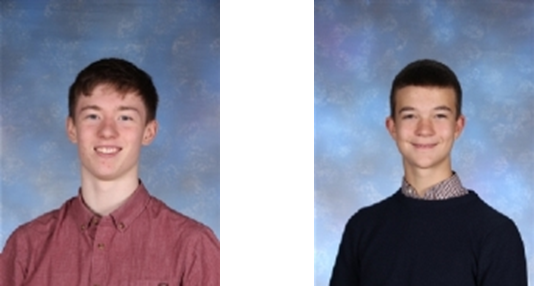 Other causes for celebration and experiences of note this half-term include:
The completion of 13 Extended Project Qualifications (EPQs): the eloquence and passion seen in the presentation component was fantastic to witness

Mental Health Awareness Week: students have explored how to look out for themselves and others making use of key assembly points and resources in Tutor Time – which complement the materials made available after each PSHE session

Denim Day – linked to Safeline, a local charity: Sixth Form charity student leaders initiated this charity event and raised a laudable £167.13
As you know from the end of last term's missive and from previous, we have 3 data points throughout the year and the period just before Easter saw the completion of Data 2 which reflected the achievements of so many of our students. Data 2 was summarised as follows: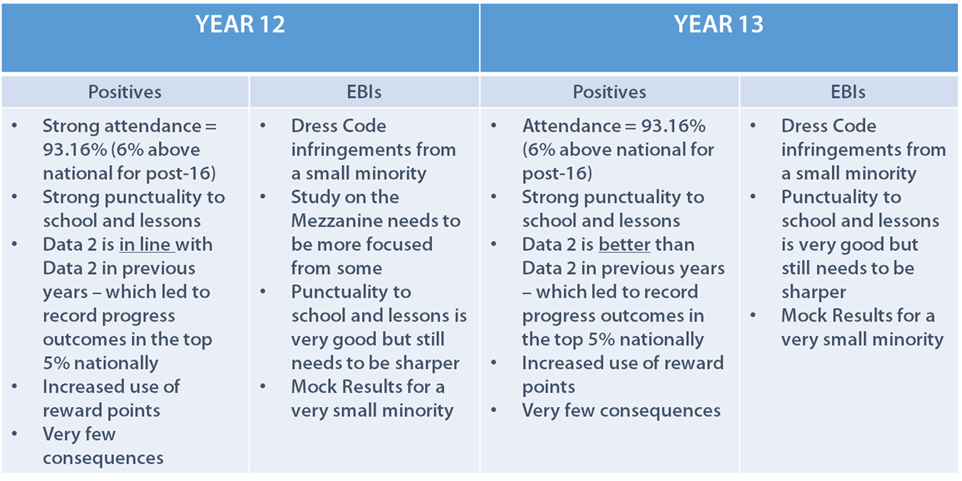 We shared our praise processes (with so much to celebrate) as well as the support in place in order to ensure all students are helped to be on track to achieve target grades.
Subsequent to this, we also began to review our Dress Code. This is in order to:
ensure greater clarity for all

to better-enable effective monitoring of an agreed Dress Code

to strike a better-balance between the many different viewpoints stakeholders have in relation to Dress Code
It may appear simple constructing a workable Dress Code but it presents a number of challenges: how does one effectively balance a desire from some for a freedom of expression with what others feel is a need to role-model for younger students, to avoid potential offence and to also set a standard which reflects agreed values and which is relatively simple to monitor?
We do believe that there is a need for a standard and guidance and many work places assert this (if teachers arrived at a Parent Evening dressed for the beach there would probably be multiple concerns raised, for example).
We have accommodated parental feedback received via our Parent Voice earlier in the year and consulted with a good representative sample of the student body affected.
We will share the new, agreed Dress Code in future communications.
We believe this new Dress Code will offer a suitable balance between the need of community and the rights of the individual without being too prescriptive.
As the above on Dress Code suggests, we are always keen to respond to Parent Voice and Student Voice where we reasonably can. Our recent Year 12 Subject Evening was a great success - with an excellent turnout, so many thanks for the support. It was lovely for teachers to be able to share so many positives with you about your children.
The questionnaire is a great source of feedback and the information of real practical use to enhance what we do here at NLS. In our next letter, we will look to share our responses to those where some parents feel improvements can be made. Some headlines include:
94% of Y12 students feel happy at NLS

100% of Y12 students feel safe at NLS
A key focus will be to ensure all parents are clear on how their children will learn throughout the year – 22% of respondents felt this could be improved. With this in mind, we would draw attention to this area of the school website:
https://www.northleamington.co.uk/sixth-form/curriculum
On a similar note around stakeholder voice, following the entry point Year 12 survey we published the outcomes of previously we have now undertaken our Year 13 exit point survey. Some of the student response headlines can be seen here:
We see positive perceptions on the overall metrics – students remain very pleased they came to NLS SF and there is a strong likelihood to recommend NLS SF
Students have a very favourable impression of subject teachers and the standard of teaching received, appreciate the support provided in general and specifically around future pathways, and have forged strong friendship groups. There is strong appreciation for Tutors and their tutor group cohort
Students feel challenged and talk about the emphasis on exams and the resultant pressure they feel under – which is perhaps to be expected as the terminal exams get closer
Perceptions of Enrichment have weakened as students come to the end of Sixth Form. This is due to some students feeling the time could now be given over to revision, or looking for alternative sports or creative outlets
Feedback on PSHE and Tutor Time curriculum remains consistent with Y12 and other feedback in terms of the themes coming through – but, overall, these themes and feelings are now stronger in Year 13. Some students suggest less time should be spent on PSHE and the Tutor Time curriculum to enable them to focus on revision, and some reference improvements to be made to the content

The above was based on a 1-10 sliding scale (with 10 being high, very likely or very positive and 1 below low, very unlikely or very negative).
Parent feedback is still incoming but some comments include:
"Teachers are really supportive and provision has been great"
"The support she has received. The ease of communication between staff and parents"
"Great staff. Friendly, helpful, supportive, approachable, caring, quick to respond to emails. (Student) has really liked her teachers"
"Good communication with parents"
"Thank you to all the teachers and support staff. (Student) has thoroughly enjoyed and benefitted from his 6th form experience"
"Sincere thanks for the support and encouragement demonstrated by all the VI form staff"
70% of respondents so far have given a score of 10/10 in response to: "On a scale of 1-10 (1 being "Not at all pleased" and 10 being "Very pleased"), how pleased are you that your child came to NLS Sixth Form?"
This is lovely to hear and much-appreciated.
However, as we always say, we are never complacent and always seek to improve. Constructively critical feedback includes reference to more dedicated Sixth Form space, clarification and simplification of the Dress Code (see above) and work towards an even more broad and balanced curriculum.
Hopefully, some of the recent communications (including in this Bulletin) indicate that we recognise some of this issues already and are seeking to address them. The feedback above seems essentially reasonable and supportive and we will look to address all of the areas to improve as quickly and as effectively as we reasonably can.
With exit points in mind, Friday, May 12th saw our Leavers' Day for Year 13. This was a lovely opportunity to celebrate the learning journey our terrific students have had over the last few years. Engagement was superb – see the pictures of Fancy Dress in particular below – and we now look forward to the rigours of exam season being topped off by the celebration at Year 13 Prom on Friday, June 30th. The Leavers' Day involved:
celebration buffet in the Common Room with judging of the Best Fancy Dress
An enhanced assembly where we reflected on the years spent at NLS, had some keynote speeches from the study and staff body, identified some important next steps around wellbeing, made a series of awards (some humorous, some serious, some teacher-focus, most student-focused)
Finishing off by celebrating with one of Tone's Cones out the front of school before waving our goodbyes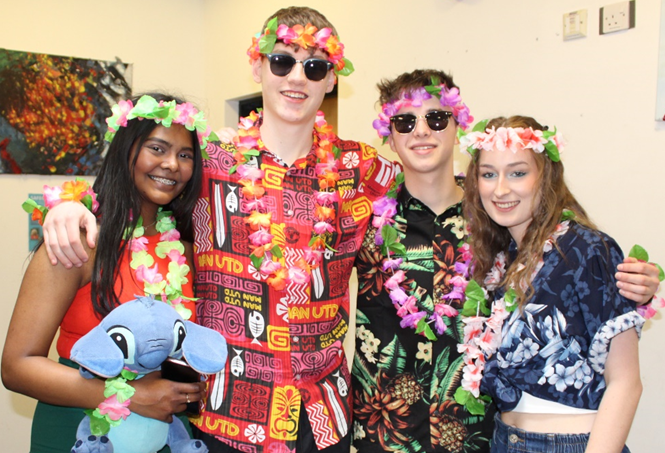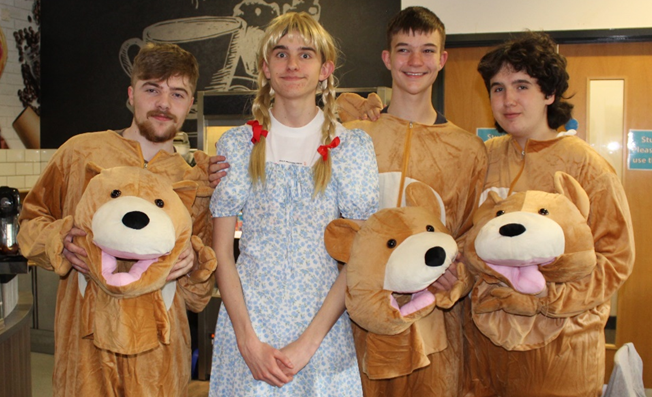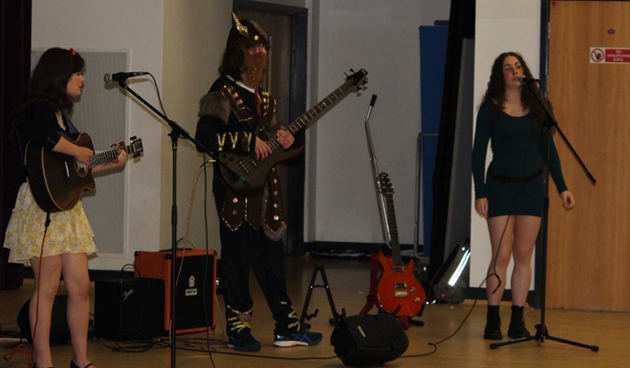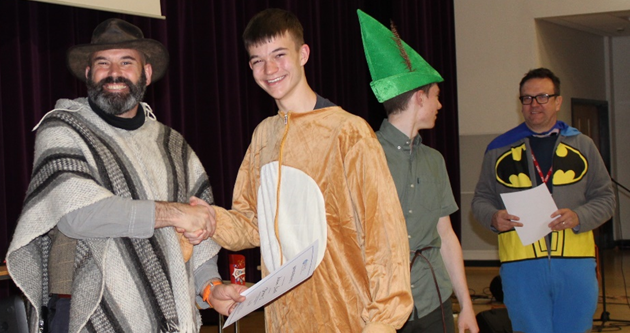 As always, the learning cycle continues and, where Year 13 leave, Year 12 effectively become the new cohort in final year of study. We want to ensure that this new cohort continue to experience the same high level of support and opportunity that their outgoing counterparts have had.
In June, we will launch our Future Pathways programme where we give information, advice and guidance (IAG) on what may be available after NLS and how to get there. This will include a strong focus on UCAS (for university and college applications) but will also address apprenticeships, gap years and employment (including the armed forces and uniformed services): we recognise that Future Pathways need to be personalised and not coerced.
Much of the programme will focus on IAG for students but there will be opportunity for parents to hear about what is available too.
We will use this launch to maximise the positive destinations for our students and ensure this cohort experience the same excellent outcomes (outcomes which place us in the top 5-10% nationally) that their predecessors have.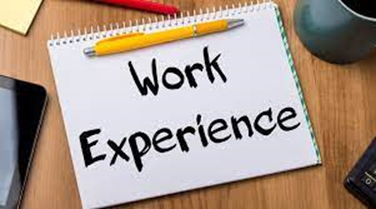 More immediately in focus is the provision for Work Experience. While Work Experience is w/c July 10th the logistics of organising this can be exacting. We are delighted that many of our students have now secured some really excellent placements – the experience of which can really enhance applications to UCAS, apprenticeships, employment. While the process of identifying and agreeing placements (and completing the 3 documents) is supported by the Sixth Form Team and parents, it should be driven by the students.
That said, we would urge parents to support those needing to secure a placement to continue to discuss the process and support as best they can.
As our Y13 begin the transition to life beyond NLS and the Sixth Form, this means that other opportunities become available to the current Y12. In terms of Student Leadership, there will soon be information around the interview process for positions such as Senior Student Leader (the artists formerly known as Head Boy and Head Girl). We would like to take this opportunity to thank all of the Student Leaders who are vacating posts for all the sterling work that they have undertaken in the past year and beyond! Mr Foxon and Mr Schofield (along with others) have ensured they have undertaken some excellent training to equip them for their roles but it is the proactivity and diligence of the students which has meant student voice and initiative has been so effective and value-adding.

So, thanks to Shahmeer, Isabella, Ellie, Jenny, Josie, Issy, Ruby, Shruti, Rowan, Ava, Eleanor and Grace – we hope your leadership experiences at NLS this term, this year and beyond bear you in good stead for the future.
Finally, thank you for all your contributions and kind words as we work collaboratively to support your children.
We wish you and your families an enjoyable half-term and look forward as always to all the many positives after the break.