Year 9 Update - Summer 2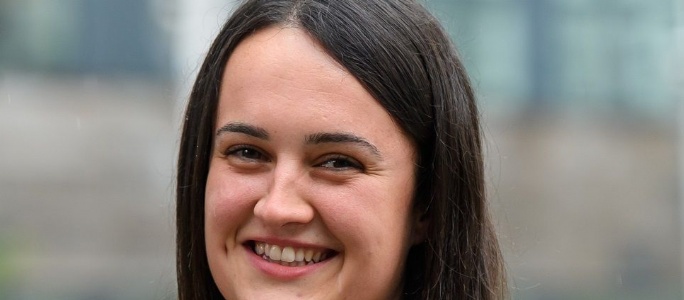 Year 9 students have had a fantastic final term of Year 9 and we are really proud of their achievements. It has been wonderful to reward and recognise those students who have gone above and beyond this year to ensure they are successful at school and it is my pleasure to reflect on some of these as part of the Parent Bulletin.
Celebration Evening
It was a delight to present a number of Year 9 students with a range of awards at the recent Celebration Awards Evening. All staff had been asked to nominate students for their outstanding commitment to learning and their contributions to the wider school and all students nominated received an R3.
In total, over 100 Year 9 students were nominated and it was a privilege to recognise Year 9 students, with the following winners and runners up: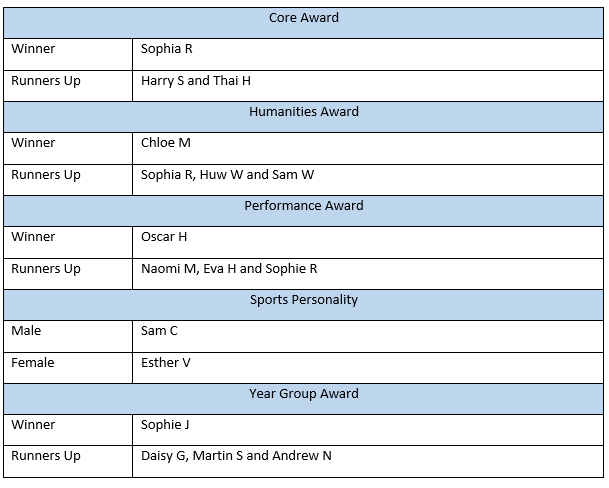 Naomi M was also recognised for her outstanding commitment to Charity and Community, as one of this year's Charity and Community Leaders. To acknowledge this, Naomi was presented with the Mike Swan Charity and Community Award.
Well done to all students nominated, particularly the winners!
Our Celebration Evening news item on the website has fuller details of the evening with all Award winners and pictures.
Charity and Community
Our Charity and Community Leaders visited Cubbington Mill Care Home this half term to visit a resident named John who celebrated his 110th birthday (making him the 2nd oldest man in England!). Students represented North Leamington School fantastically!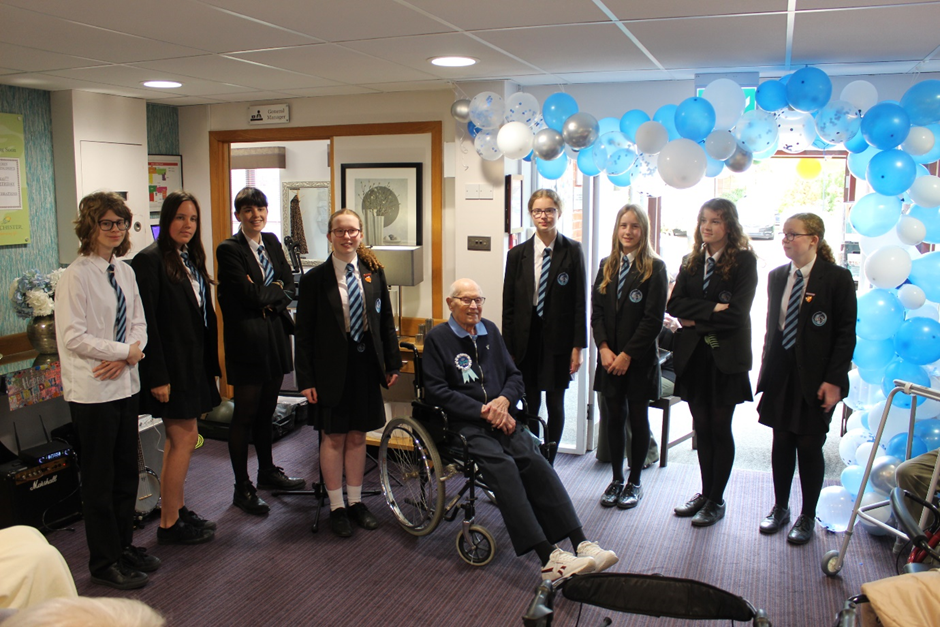 Reward and Celebration
Year 9 enjoyed the final Celebration Assembly of the year where we celebrated and recognised the fantastic achievement of our students
Our winners are as below: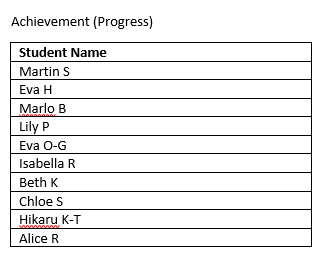 Attendance has been a focus within our Year 9 tutor time this year. It was fantastic to celebrate our students who had achieved 100% attendance this year.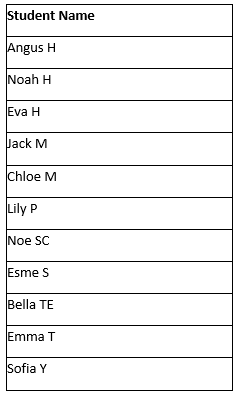 Students awarded the most Reward points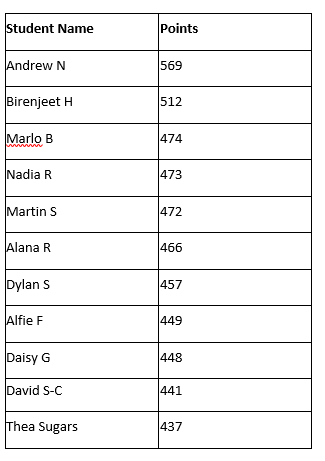 A massive well done to these students, particularly to Andrew N in the top spot! These students were entered in to a draw in our final day assembly, alongside some other students, to be in with the chance of winning amazon vouchers.
Celebration Rewards Event
On Thursday 13 July, 50 students, who achieved the highest number of reward points over this term, in the year group were invited to the Summer Rewards Celebration Event to recognise their positive contributions to lessons and the wider school community. We hired a range of inflatables and the Year 9s had a lot of fun during their celebration. A massive well done to those students invited.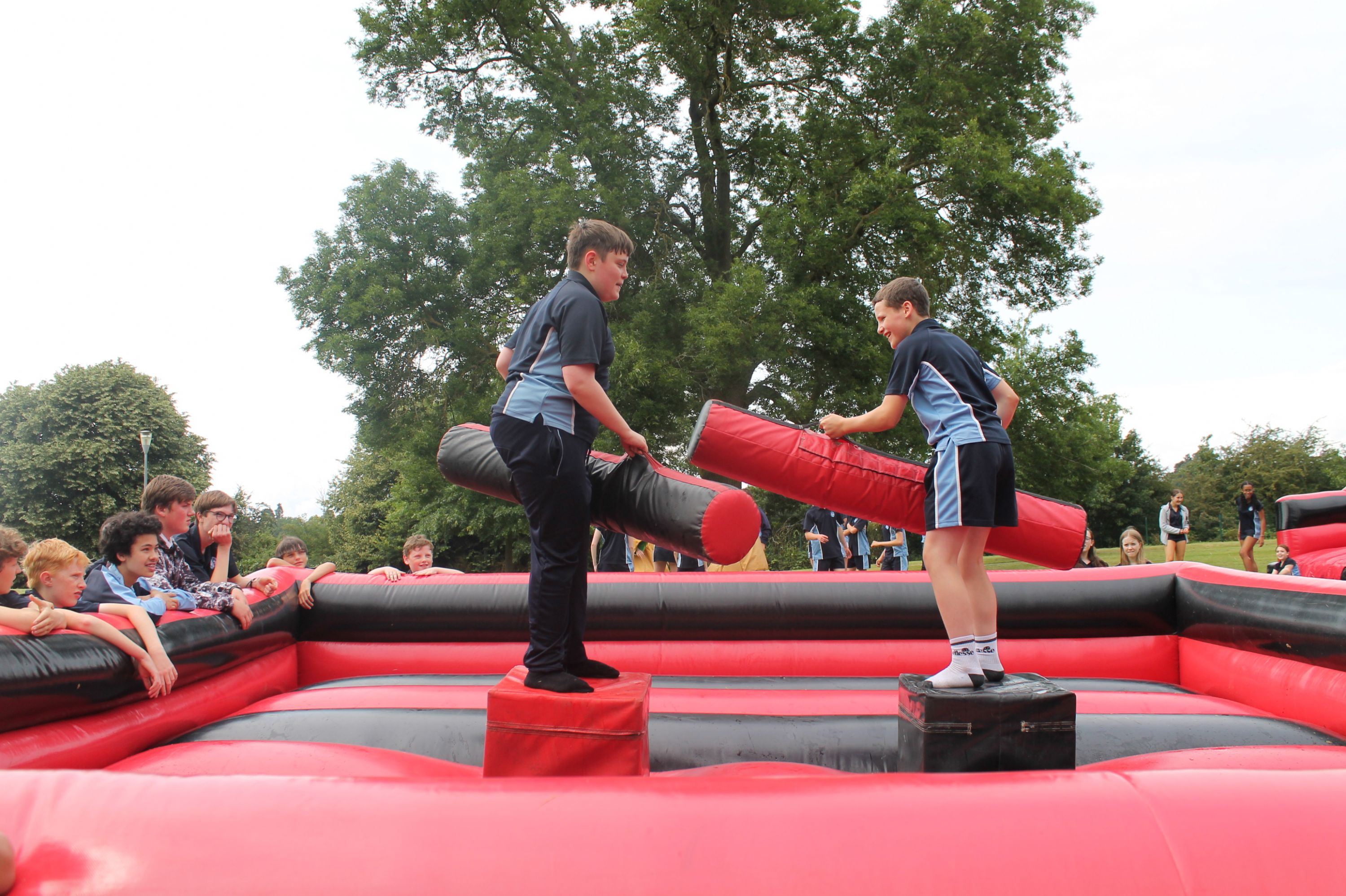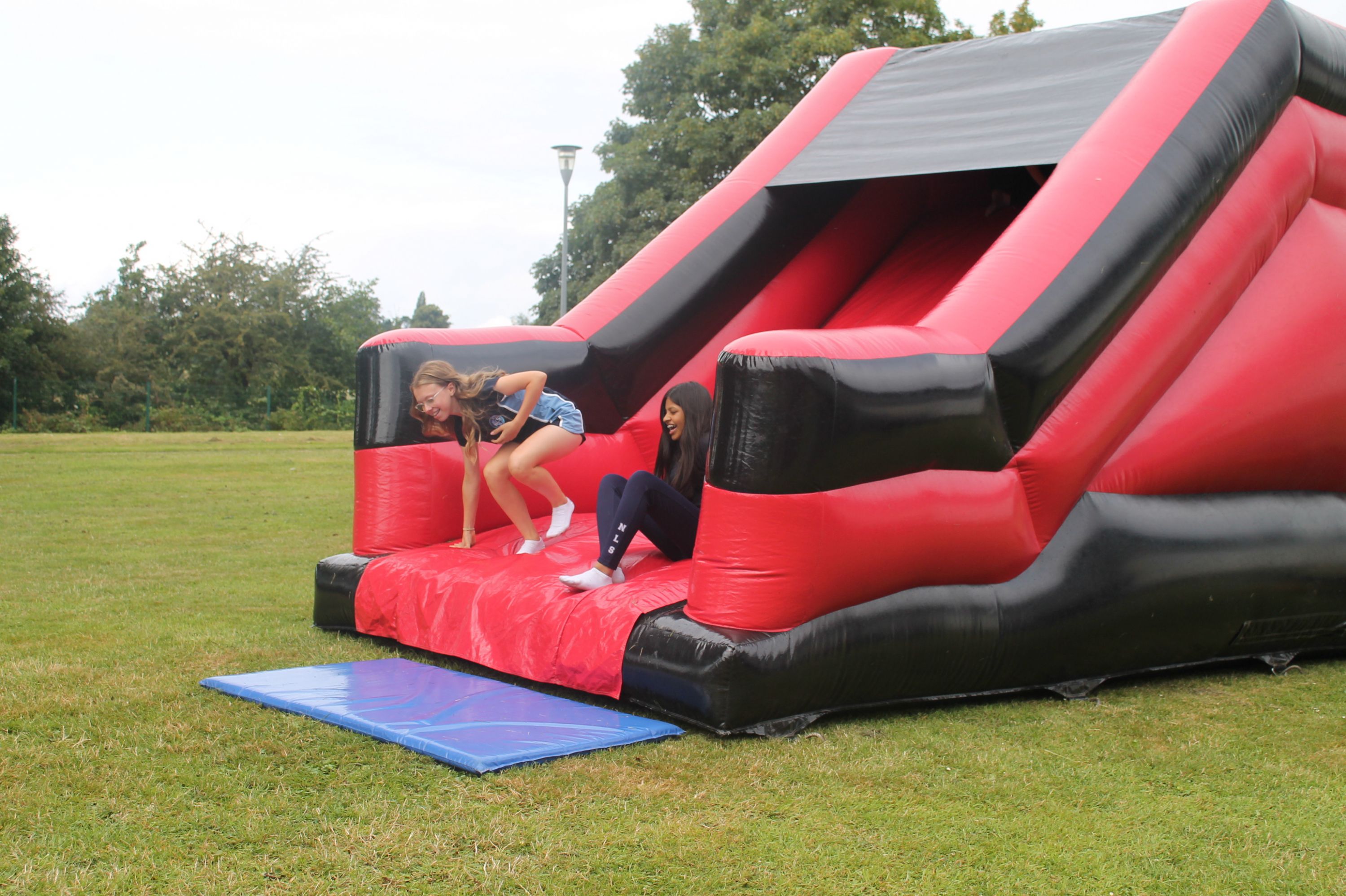 Sports Day
It was wonderful to see our Year 9 students in their Colleges for our annual Sports Day. In the morning students competed in a range of team sports. The afternoon saw the athletics and tug of war. It was an extremely exciting (and sometimes tense!) afternoon and we are proud of our Year 9 Blackdown College students for winning Sports Day this year!
Alton Towers
On Thursday 20th July Year 9 students had the opportunity to attend a trip to Alton Towers to celebrate the end of the year as a reward for positive behaviours both in lessons and as part of the wider school community. It was such a fun day out.
Thank you and Have a Wonderful Summer!
We are incredibly proud of our Year 9s this year who have started their KS4 journey. The students continue to work hard, present smartly in their uniform, are punctual and show kindness to one another. The Year 9 tutors have been extremely supportive of the students this year and for this I would like to say a huge thank you for their efforts.
Thank you to parents and carers for your continued support. Over the last year it has been wonderful to meet with so many of you to celebrate and support students and I am really looking forward to continuing to lead the Year 9s in to Year 10.
On behalf of the Year 9 team, I would like to wish you a wonderful summer with your families and we look forward to seeing the students on their return to school in September.
Mrs Clarke