Year 9 Update- Summer 2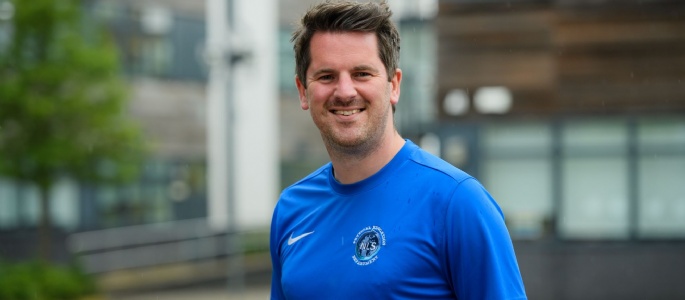 As we approach the end of an eventful and demanding year, it is a great opportunity to reflect on the year and celebrate the accomplishments of Year 9 students. With the disruption of the global pandemic, firstly I feel it is important to recognise just how well students have done this year, considering that the last time their school year was not interrupted was in Year 6 at primary school! It has been a pleasure to observe and hear of how students have displayed superb levels of maturity, determination and perseverance, which has allowed them to progress not just academically, but personally too.
Celebration Awards Evening
It was a real delight to present a number of Year 9 students with a range of awards at the recent Celebration Awards Evening. Prior to the event, all staff were asked to identify and nominate students for outstanding efforts in the classroom and contributions to the wider school community. In total, 87 students were nominated for a variety of reasons such as: excellent leadership and initiatives being displayed, superb progress made in GCSE subjects, and exemplary attitudes being shown in all aspects of school life. It was a privilege to recognise an extra-special, standout group of Year 9 students, with the following winners and runners up:
Core Award

Winner

Ian de la PW

Runners Up

Abbie L, Adam S, Izzy S

Humanities Award

Winner

Lizzie J

Runners Up

Dexter K, Ewan D, Max W

Performance Award

Winner

Ila L and Olivia M

Runners Up

Jakub S, Charlie J

IEN Award

Winner

Fabian S

Runners Up

Sam H, Chloe J

Sports Personality

Male

Joel H

Female

Elissa W

Year Group Award

Winner

Fred S

Runners Up

Elissa W, Lola R, Freya D

Overcoming Adversity

Winner

Amy L
Student Leadership
I would like to extend a big 'thank you' and 'well done' to each and every one of the Year 9 student leaders: you have been amazing to work with and I am so grateful for all of your efforts this year. Events such as the Race for Life, NLS Does X Factor, The Queen's Jubilee Bunting Competition and Bake Off, the Ukraine Humanitarian Appeal, and the daily litter picking initiative would not have happened without you. It has been brilliant to see you show initiative and how you have developed key skills such as creativity, confidence, empathy and communication.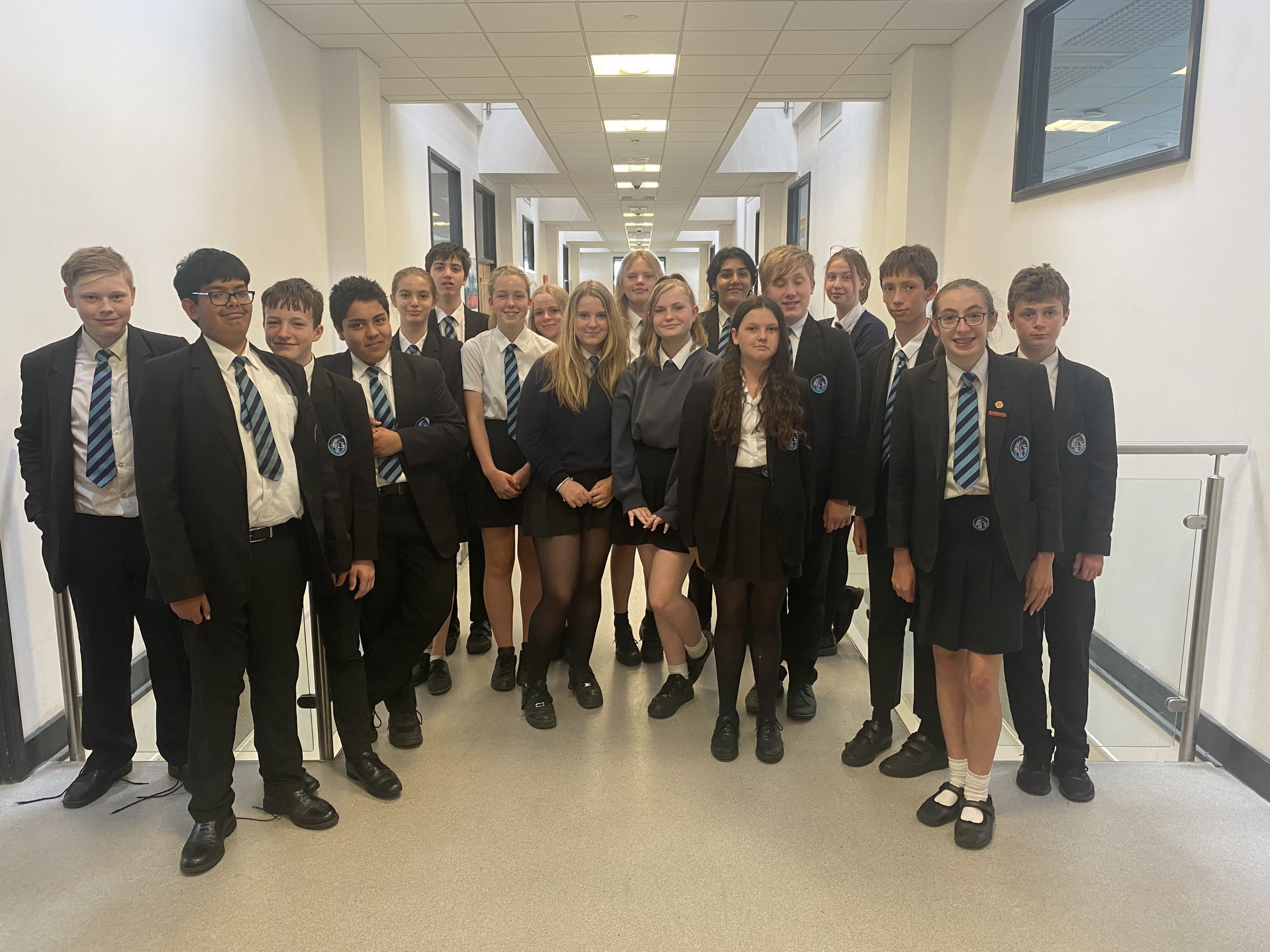 Student Leaders not present: Emily B, Rylee B, and Charlie P
All year 9 students will have the opportunity next year to undertake the role of a Sports Leader or a Careers Leader. Students have been invited to complete an application form to register their interest, with appointments due to be made in time for the new academic year in September.
Tutor Time Curriculum
The focus of this half-term has been 'Essential Life Skills'. Learning Mentors and Student Leaders have delivered sessions relating to topics such as Coping with Failure, Importance of Happiness, Finance Management, and Dealing with Anger. Year 9 students continue to show high levels of engagement in these sessions. Student also this half-term developed their understanding of Pride and LGBTQ+ as part of National Pride Month, where excellent maturity and respect was shown by students. Finally, as the year came to a close, students spent some time in their Colleges preparing for the eagerly anticipated and competitive Sports Day.
Health Needs Assessment
In January this year, all Year 9 students were invited to complete a Health Needs Assessment Questionnaire which was produced by the Warwickshire School Nurse team. On the back of this, during the last half-term, some students were invited to have a 1-1 meeting with the school nurses to discuss any concerns further. To ensure all students had a thorough understanding of mental, emotional and physical health, the school nurse team delivered a one hour session to all students, where students developed their understanding of the impacts of poor health identify ways of improving wellbeing, as well as knowing where to go for help if needed.
Sports Day
Congratulations to students who are part of Manor College for their Sports Day victory. Year 9 students conducted themselves in an exemplary fashion all day, with the vast majority of students all taking part in a sport in the morning, and some students competing in the athletics sprint events and tug of war, in pursuit of achieving points for their college in the afternoon. Whilst students were extremely competitive, it was great to see strong examples of sportsmanship and honesty between students of different colleges.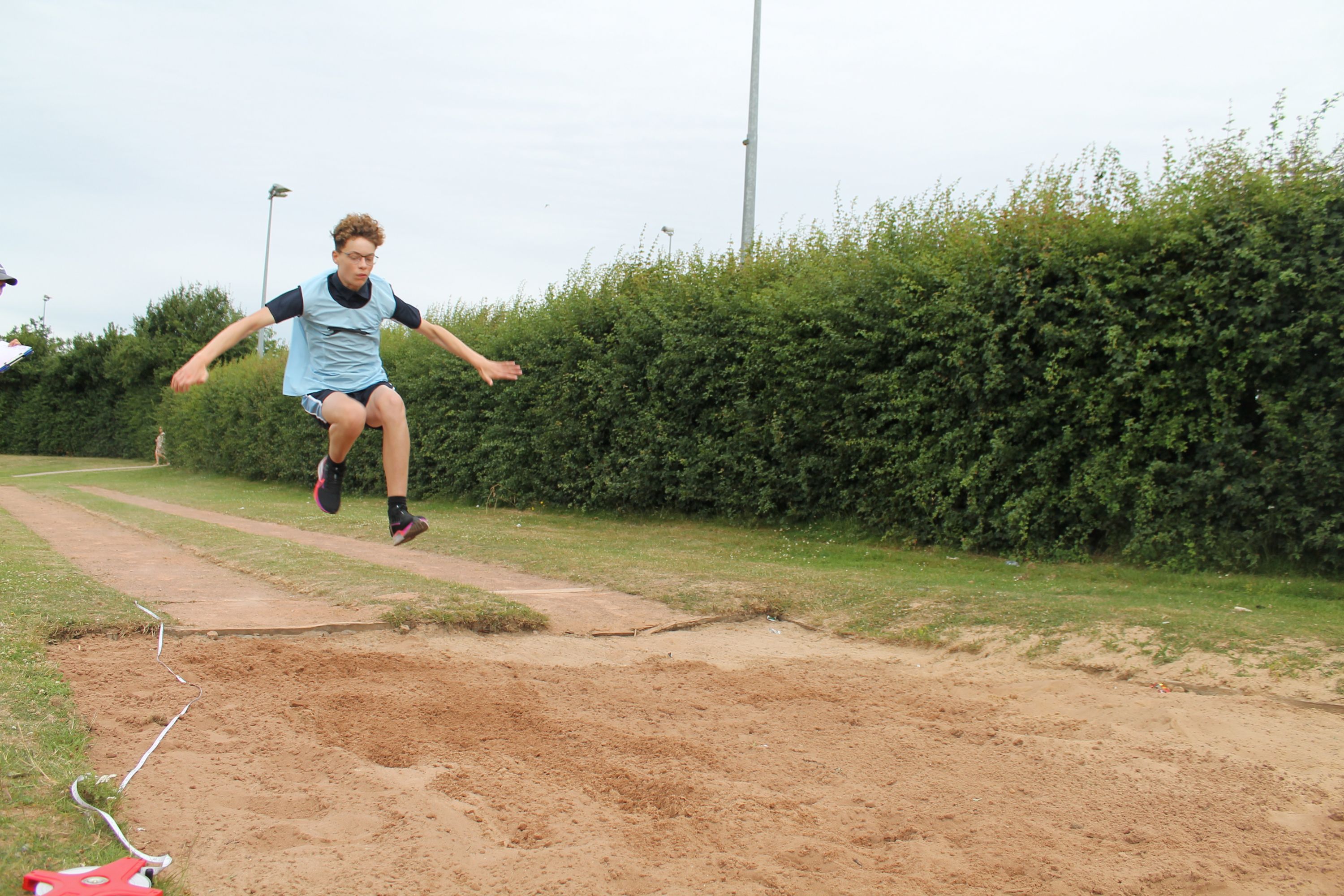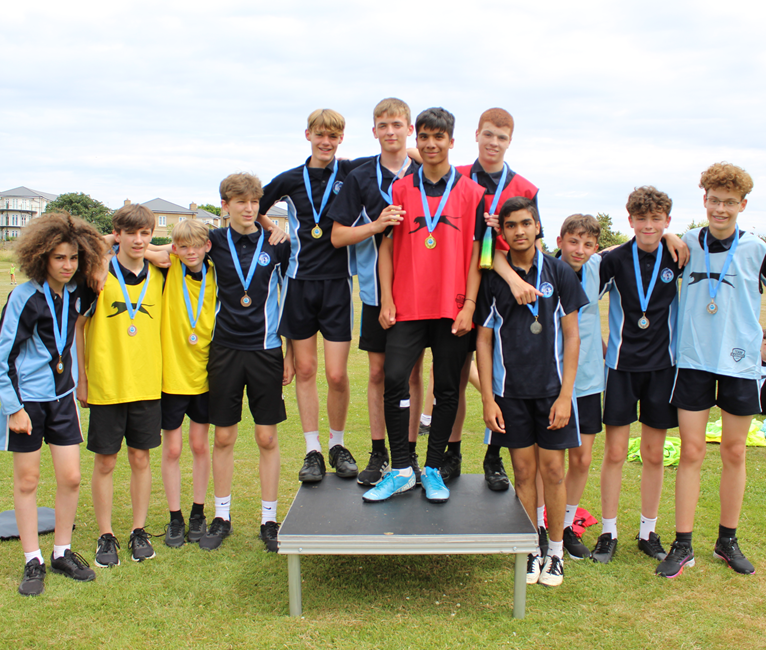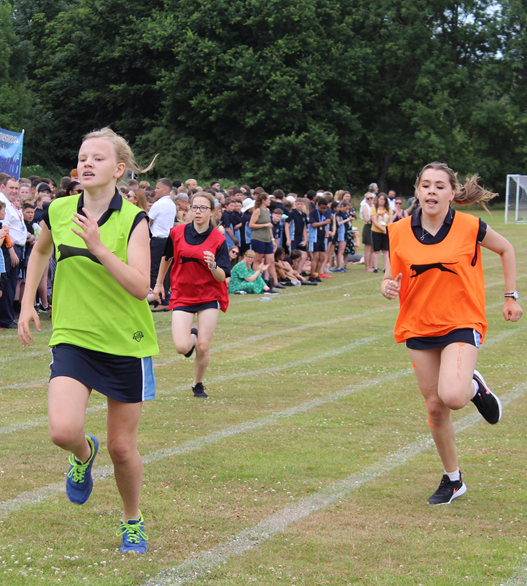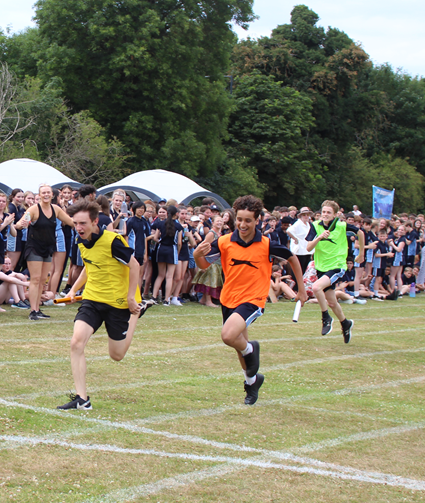 Whilst Manor College took the overall title, a breakdown of the Year 9 Sports Day Results can be found below:
| | | |
| --- | --- | --- |
| | College | Points |
| 1 | Croft | 178 |
| 2 | Blackdown | 148 |
| 3 | Manor | 140 |
| 4 | Park | 118 |
| 5 | Binswood | 116 |
Year 9 Sports Day 2022 Breakdown

Sport

Winners

Runners Up

Football

Blackdown

Park

Dodgeball

Park

Binswood

Rounders

Blackdown & Croft (tied)

Netball

Blackdown

Croft

Tennis

Croft

Manor

Athletics (Male)

Manor

Binswood

Athletics (Female)

Croft

Binswood

100m Sprint (Male)

Croft

Blackdown

100m Sprint (Female)

Croft

Binswood

200m Sprint (Male)

Manor

Blackdown

200m Sprint (Female)

Croft

Park

4 x 100m Relay (Male)

Manor

Binswood

4 x 100m Relay (Female)

Blackdown

Manor

Tug of War

Croft

Binswood/Blackdown/Park (tied)
College Logo Competition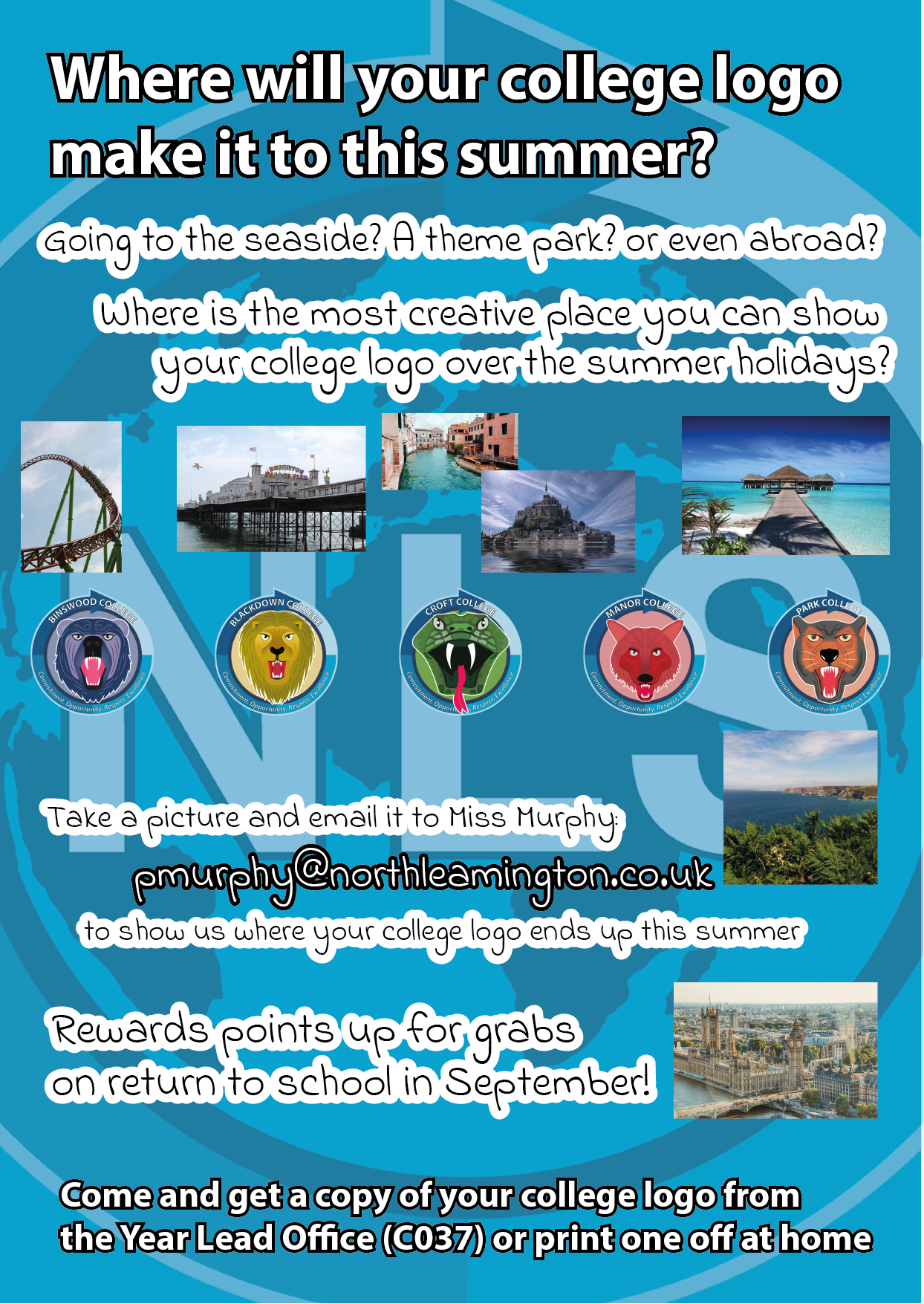 Goodbyes and Thank You
We must say goodbye to some of our current Year 9 Learning Mentors: Miss Tyreman, who is moving on to pastures new; Mr Piper who is taking on the role of Assistant Head of Sixth Form and Head of Year 12,;and Mrs Wilson and Mrs Harding who are undertaking alternative pastoral roles within school next year. I would like to take this opportunity to sincerely thank both Miss Tyreman, Mr Piper, Mrs Wilson and Mrs Harding for all of their hard work with their tutor groups this year – I have no doubt the pupils of 09BD01, 09CT02 and 09PK02 will miss you greatly.
The Year 9 Learning Mentor team for next academic year (Year 10) is currently being decided and there will be a few changes to the current team to account for the above, but where possible, Learning Mentors will remain with their current tutor group.
As Year 9 draws to a close, I would like to take this opportunity to thank all parents and carers for all of your support. It has been wonderful to work with you to ensure the best outcomes for your child are achieved. I wish you all a well-deserved, relaxing summer break, and I look forward to continuing to work with you next year.
Mr Butler