Year 9 Update- Spring 1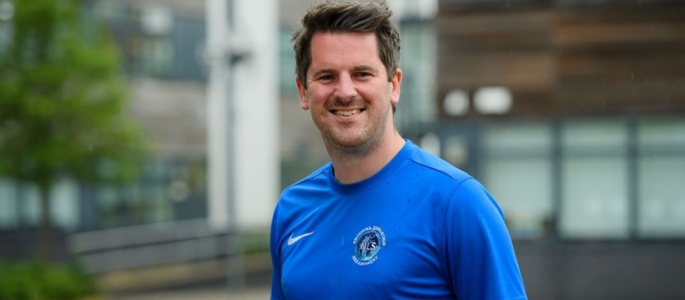 Back in September, in our very first assembly of the year, I talked to Year 9 students about the importance of effort. I emphasised the importance of putting in hard work at the beginning of the GCSE course, and how this would give them the greatest chance of success as they approach their exams in 2024. Ultimately, if we try our best, we cannot fail! After reviewing the most recent data that class teachers have inputted for students, I am delighted to see that 68% of Year 9 students are on course to achieve, or exceed their GCSE target grades. Whilst we will continue to challenge students to achieve further, we will also look to support students to at least reach their potential. I am really proud of the Year 9 students who consistently display the World Class Basics and I hope they are also proud of the progress they are making as young people.
It was also great to finally meet so many parents and carers at the Year 9 Parents' Evening in January. I hope you found the evening valuable and the feedback from teachers beneficial in how your child can develop further. To support your child, I truly believe that open lines of communication and parental engagement are two huge contributing factors, so please do not hesitate to contact me or your child's teacher if there's anything we can do to help.
Year 9 Data 2 – Headlines:
118 students have not received a single consequence this year (46%).
33 students continue to have 100% attendance
Compared to their target grades, the following pupils are making exceptional progress:
| | |
| --- | --- |
| Name | Tutor Group |
| Ian de la PW | 9BW02 |
| Tarnvir S | 9BD02 |
| Chloe F | 9BW02 |
| Ozi C | 9BD01 |
| Martha N-S | 9MR02 |
| Lauren D | 9PK01 |
| Jess K | 9MR02 |
| Natalia C | 9MR02 |
| Elle O | 9PK02 |
| Florence S | 9CT02 |
Since Data 1 (November 2021) the following students have achieved the most reward points in the year group
| | | |
| --- | --- | --- |
| Name | Tutor Group | Points |
| Fred S | 9MR02 | 109 |
| Lola R | 9CT01 | 100 |
| Ian de la PW | 9BW02 | 99 |
| Avneet R | 9BW01 | 97 |
| Lucas RL | 9MR02 | 94 |
| Emilia H | 9PK01 | 90 |
| Isaac P | 9CT01 | 89 |
| Dexter K | 9BW01 | 86 |
| Tristan H | 9CT02 | 85 |
| Logan LW | 9BD01 | 84 |
Tutor Time
Tutor Time sessions this half-term have focused on "Relationships and Sex Education", where students developed their understanding across a number of topics: Sexual Consent and Law, Healthy Relationships, Peer-on-peer Bullying and Harassment, and Domestic Abuse. I have been really impressed with the maturity and engagement from pupils during these sessions, and I hope they continue to build and maintain positive relationships in school and in the wider community. The focus for next half-term is "Staying Safe" and will cover several topics: Online Grooming, Drugs and Alcohol, and County Lines. The latter links in nicely to an extended assembly that pupils received from DC Williams of the Warwickshire Police Force, who came into school to talk to Years 8- 11 about Drug Awareness and County Lines. Once again, I was very impressed with Year 9 students' positive attitudes and engagement around such an important matter as well as their manners towards our visitor.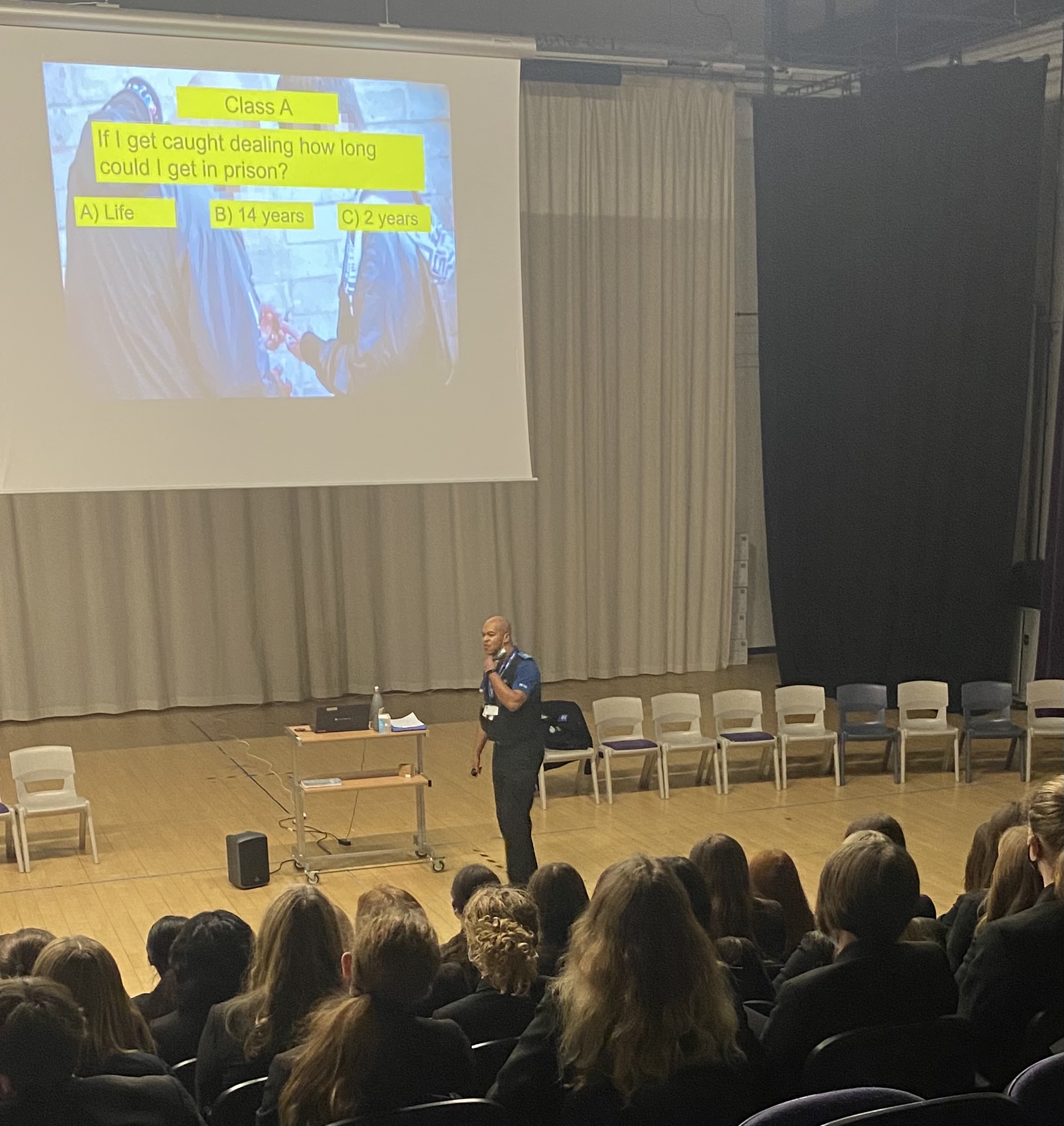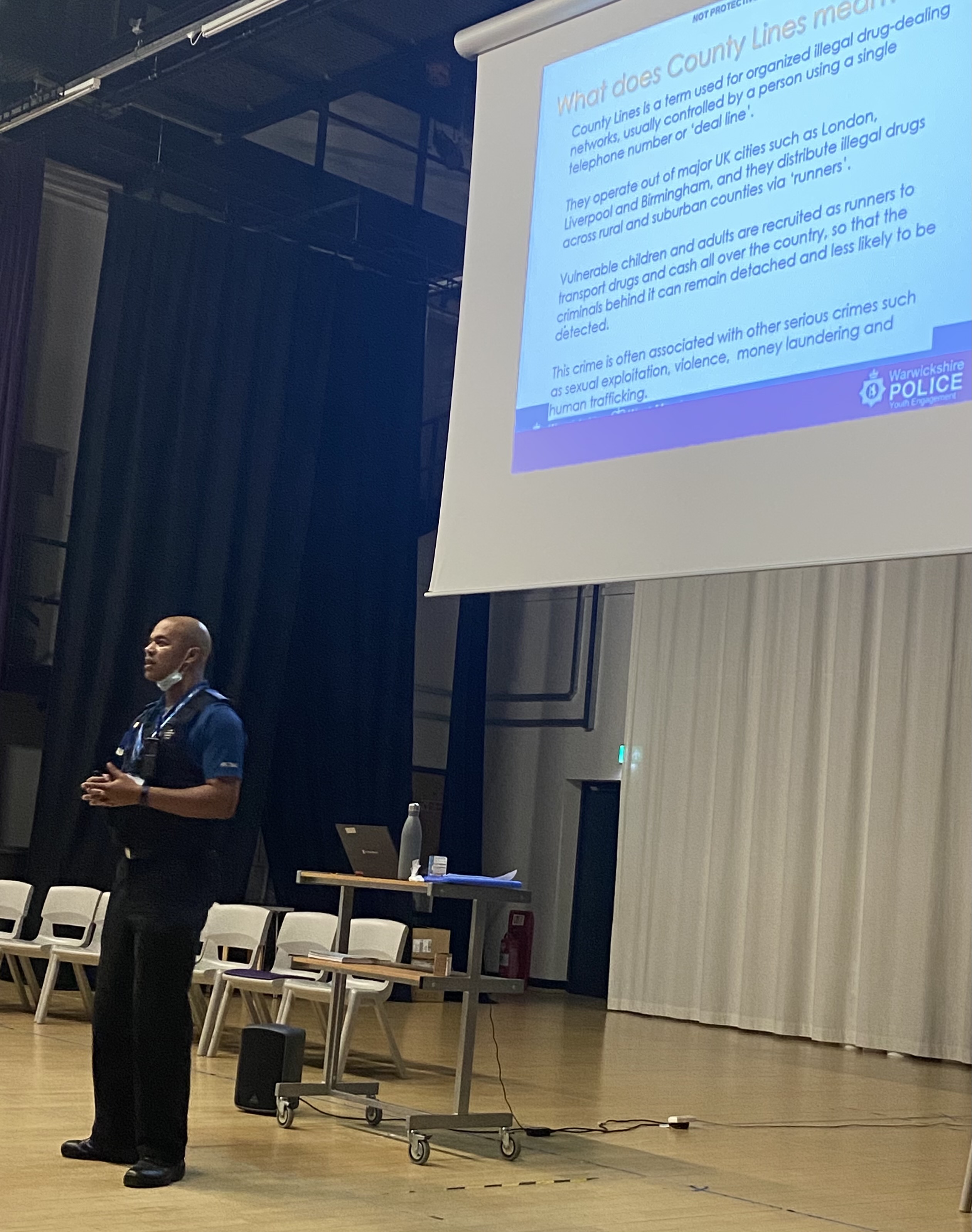 Year 9 students also took part in National Apprenticeship Week, which provided lots of information about post-16 pathways, and National Children's Mental Health Week, which encouraged students to reflect on their emotional and personal development as part of the 'Growing Together' theme. We were also very fortunate to have a representative from Kooth deliver an online assembly where they discussed how their organisation can support with children's mental health. I would encourage you to visit their website for further information.
Message to Parents and Carers
As we are now over half way through the year (and half way through students' secondary education), on behalf of the Year 9 team, I would like to express our appreciation for all of your support so far this year. It is a real pleasure to work with you and support your child. I hope you have a lovely half-term break.
Mr Butler