Year 8 Update - Spring 2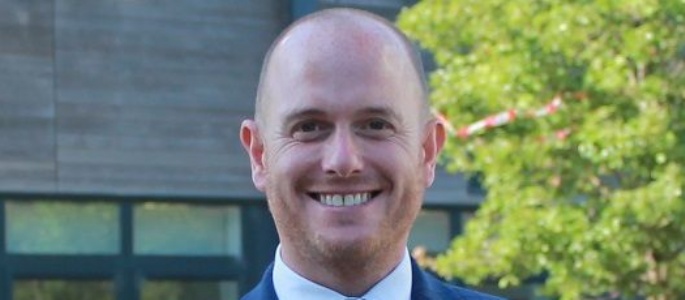 I have now officially completed my 10th academic year at NLS and I can honestly say that I have enjoyed every minute of it. The students in Year 8 have managed to develop their year ethos to a whole new level. I have some fantastic students that are inevitably going to be incredible life-long learners however, my job is to ensure that I help to instil the confidence they need to believe that they can achieve anything. I have had a superb set of tutors this year which have supported me and the Year 8 students on their journey. They have continued to promote the NLS CORE ethos through the tutor curriculum as well as during structured learning conversations. It is for that reason that I believe they have pivotal role in the outcome of our students' attitude to learning levels, rewards / consequences as well as their academic progress. I am extremely proud to inform you that Year 8 currently have the highest rewards in the school, as well 162 students exceeding their target grade in one or more subjects. It is the passion and determination of our Year 8 students that allows me to believe that we are the leading Year group at NLS.
I want to celebrate the fact that the majority of our students in Year 8 are incredible. They always look professional, they are prepared for learning and are respectful to staff and fellow students. I hope your child will continue to be kind, thoughtful and supportive of their peers. I will be closely monitoring those students that can occasionally find it difficult to adhere to school policies and expectations.
As a Year 8 cohort, we wanted to make sure that we did our bit to support and raise as much money as possible for the recent Turkey and Syria Earthquake Appeal. Students were able to replace an item of their school uniform by wearing something red; we had a significant number of Year 8 students participating and in total raising £494.70. I am so proud of them all.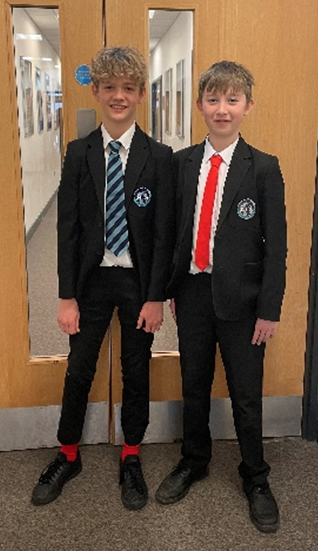 This half term your child attended College Assemblies. These assemblies were an opportunity for the College communities to reaffirm the ties that bind them and ensure they stay connected.
The assembly allowed your child to develop a feeling of being united and promoted our CORE ethos

To understand

school systems

Promote core school

values and positive behaviours

For confidence building and preparing students for '

life beyond NLS

' including

leadership opportunities
We have also been able to witness this half term how superb our Year 8 girls Netball Team were in action. Team work, communication and spirit got these students through to the League semi-finals where they met Kingsley. They played amazingly well but unfortunately lost 17-14! Next time Kingsley, next time!!
The second round of College Sports saw each College play against each other in a highly competitive Dodgeball tournament. Year 10 Sports Leaders were tasked with putting together a team for their College from Years 7 to 8 and it was great to see so many students take part in this after-school event and represent their college and demonstrate excellent competitiveness, sportsmanship and honesty.
The final results: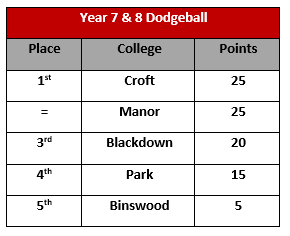 As the total points for Croft and Manor were tied, Croft were crowned the winners based on their head-to-head result against Manor.
Not long now - its only 7 weeks until our Paris 2023 trip! Our aim is for the students to have fun, learn new skills, take part in new and enriching experiences, discover more about their capabilities and to celebrate each others successes.
I will be holding an Information Evening on Thursday 20 April at 17.30 - 18.30.
I have included basic details of our itinerary below:

We will now be travelling by ferry across the channel, which is an exciting change to our original itinerary.
Please make sure that your child has a valid passport for travel. I am sure that you have heard in the news that Passport Office workers are to strike for five weeks in an escalation of a dispute over jobs, pay and conditions. Your child's passport must be valid for at least 3 months after the day you plan to leave (check the 'expiry date)
We will leave the school site at 9.30 on Friday 19 May and aim to arrive back at 18.00 on Monday 22 May.
Despite the disruption caused by the strike days, Year 8s were welcomed into school to attend sessions centred around 'Team Work'. We started the day with an engaging assembly that included student participation. We identified that working together would enable us to achieve something we cannot do alone, complete something more quickly, negotiate and compromise with others and support those who are finding it difficult. It was lovely to see the students communicate respectfully and confidently, sharing ideas and opinions effectively during all the activities. We then went onto play either football or benchball, followed by a creative drawing activity to finally participating in an exciting and enthralling quiz.
photo check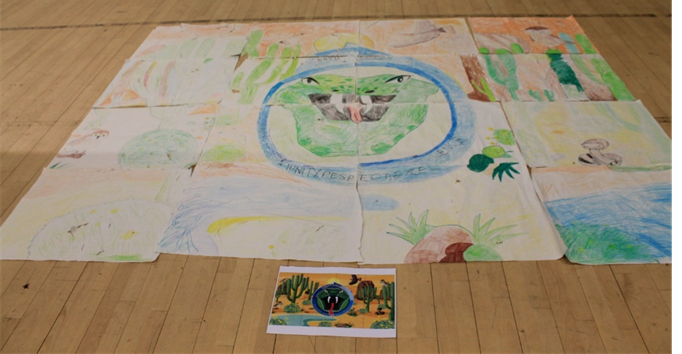 During the last week of term we have completed our end of term Celebration Assembly. It was a pleasure to recognise students in the following areas relevant to the Spring term:
Achievement- The table below identifies students in each college that have achieved the most progress relative to their target grades this term.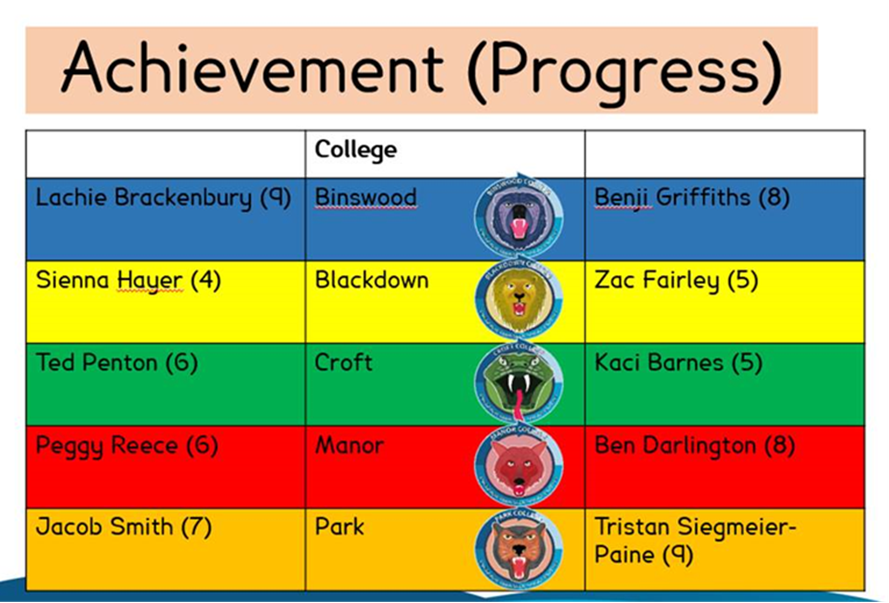 Rewards -There wasn't much of a battle this term when looking at students with the highest number of reward points, Amber B clearly reigning supreme at the top of the rewards table. The battle for second place however between Paulina, Nadia, Sam and Nimitt has been so close for the past 12 weeks, with these students interchanging their position weekly. This term's top 10 students are listed below. These students been relentless in demonstrating their dedication and commitment to all aspects of school life. Well done.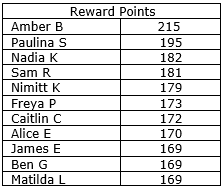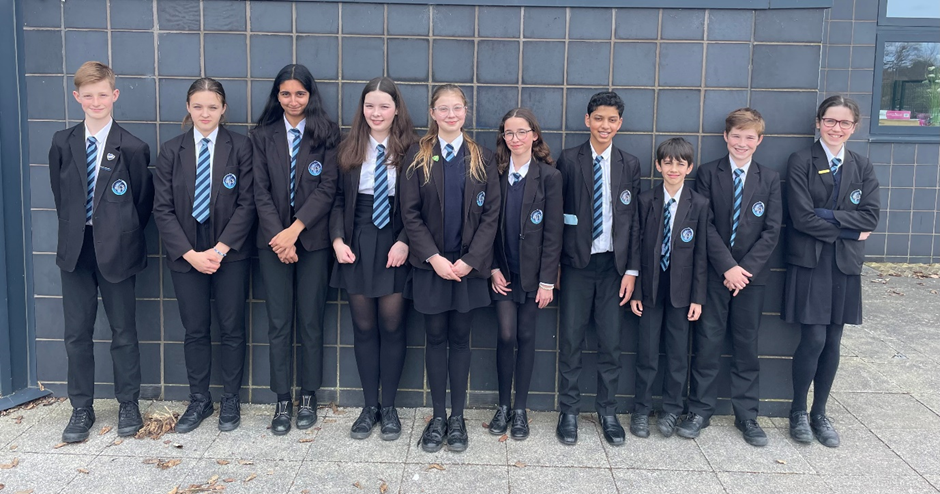 Rewards Leaders have been busy helping to organise a celebratory event last week. This event is to acknowledge and award those Year 8 students that achieved enough reward points to get in the top 50 in the entire Year group. Students were able to eat pizza and play games for an entire 90 minutes. A well-deserved break from their normal routine.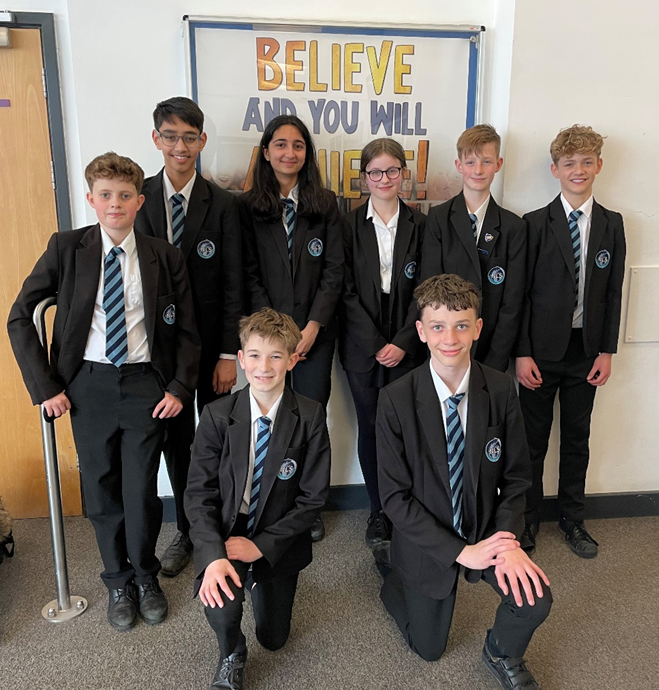 I just want to take this opportunity to thank you all for your support this academic term. I hope that you feel your child has been given the guidance and support to achieve, but more importantly, to enjoy school life. I look forward to catching up with you all at the various school events next term.
Have a fantastic Easter.
Kind regards,
Mr Royle