Year 7 Update - Summer 2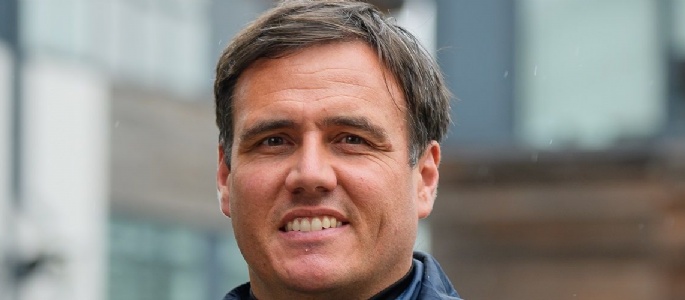 It is hard to believe that nearly a year has passed by already since Year 7 students first came through the door in September to begin their NLS journey with us. It really has been a fantastic year with so many positive achievements to celebrate both in and out of the classroom. Students should be so proud of the progress they have made and the way they have matured through the year.
The development of students was really highlighted by the way Year 7 student leaders, involved in our Transition Programme, have recently supported the Year 6 students who will be joining NLS in September. We have had nearly 100 students involved in leading a range of activities including: visits to our feeder primary schools, parental talks and specific roles during Transition Day on Wednesday 5th July. All students have acquitted themselves fantastically well and I am sure will continue to act as positive role models for younger students in school next year. Over the last couple of weeks we have also appointed our student leaders for next academic year with roles in each College for Rewards, ECO, and Ambassadors.
We have had a number of exciting whole school events that year 7 student will have experienced for the first time. These have included:
Sports Day
Well done to Blackdown College for claiming the victory this year. It was great to see some so many Year 7 students giving their all and contributing throughout the day.
Maths Bee
On Thursday 20th July Year 7 competed within Colleges in the annual Maths Bee competition. Well done to Blackdown for coming out on top (winners by 1 point overall).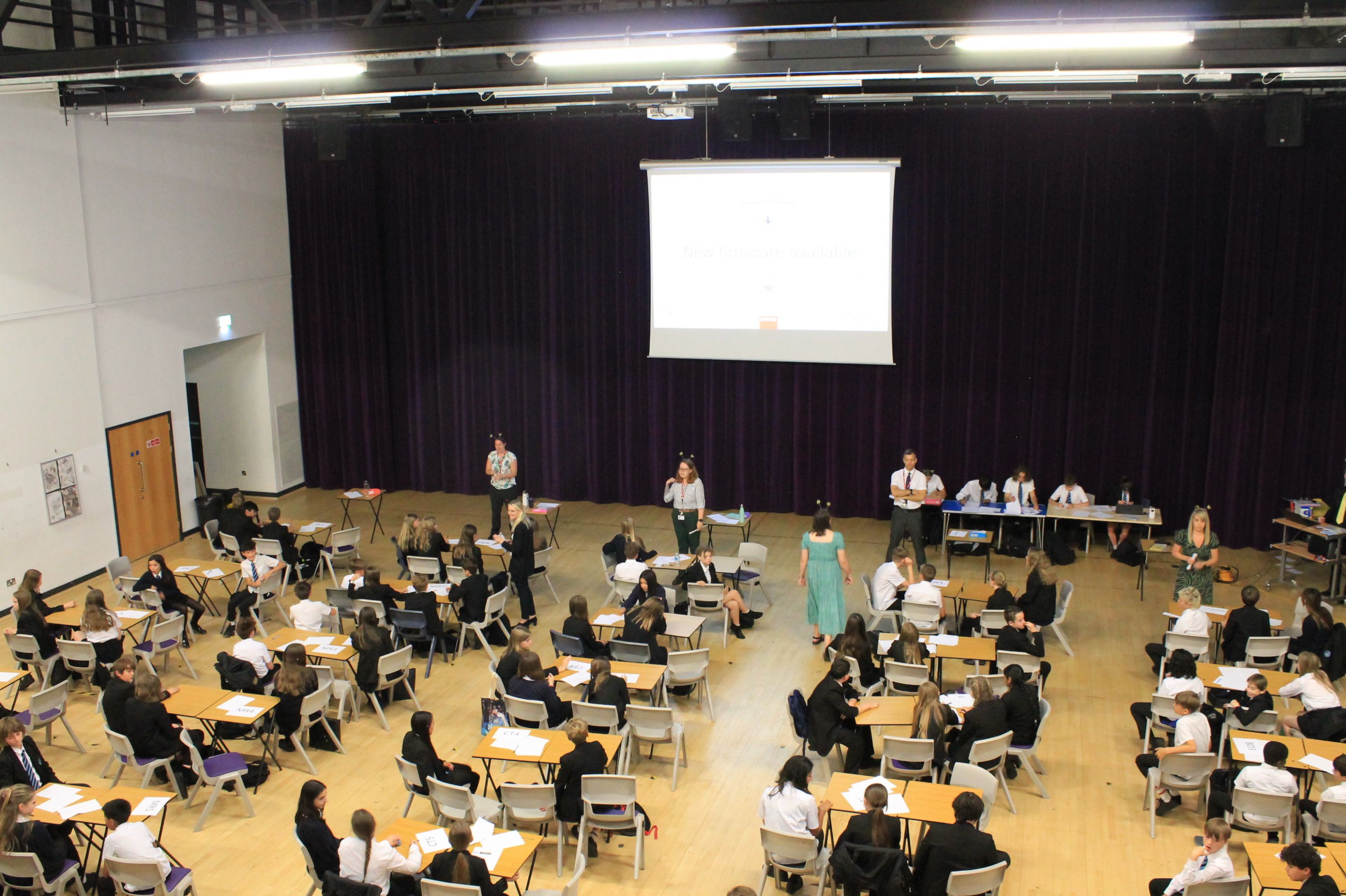 Rewards Event
On Thursday 13th July the 50 students who have earnt the most reward points this term were invited to participate in a rewards activity where we hired a number of inflatables for them to have fun on. Hopefully the students involved really enjoyed the afternoon and it is always great to have the opportunity to celebrate the efforts of those involved this term.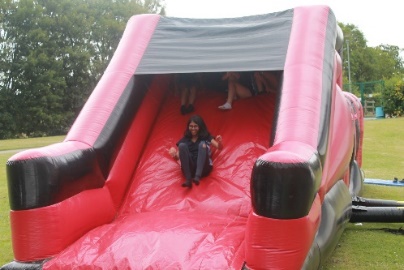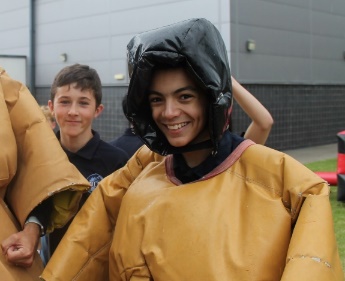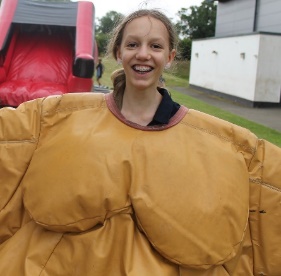 Celebration Awards Evening
It was a real delight to present a number of Year 7 students with a range of awards at the recent Celebration Awards Evening. Prior to the event, all staff were asked to identify and nominate students for outstanding efforts in the classroom and contributions to the wider school community. In total, over 100 students were nominated for a variety of reasons, such as: excellent leadership and initiatives being displayed, superb progress made in specific subject areas, and exemplary attitudes being shown in all aspects of school life. It was a privilege to recognise Year 7 students, with the following winners and runners up: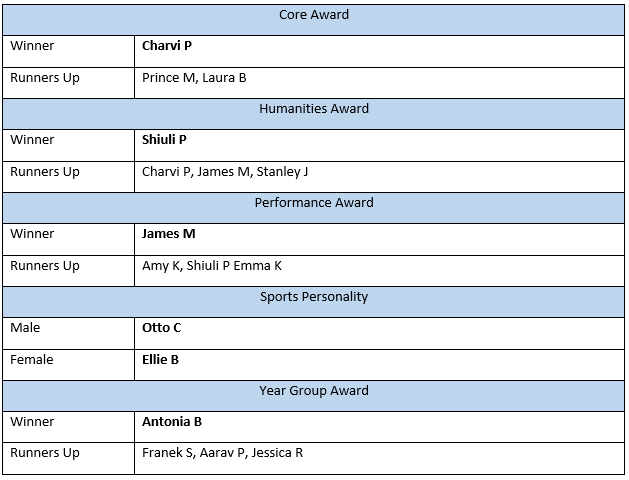 Our Celebration Evening news item on the website has fuller details of the evening with all the Award winners and more pictures.
Celebration Assembly
On the final Friday of term we had our termly celebration assembly. Students received certificates in a number of areas: 100% attendance, highest rewards in each college, attainment and contributions to tutor time. As always there was tremendous excitement around the draw for Amazon gift vouchers. Please see below tables detailing specific students.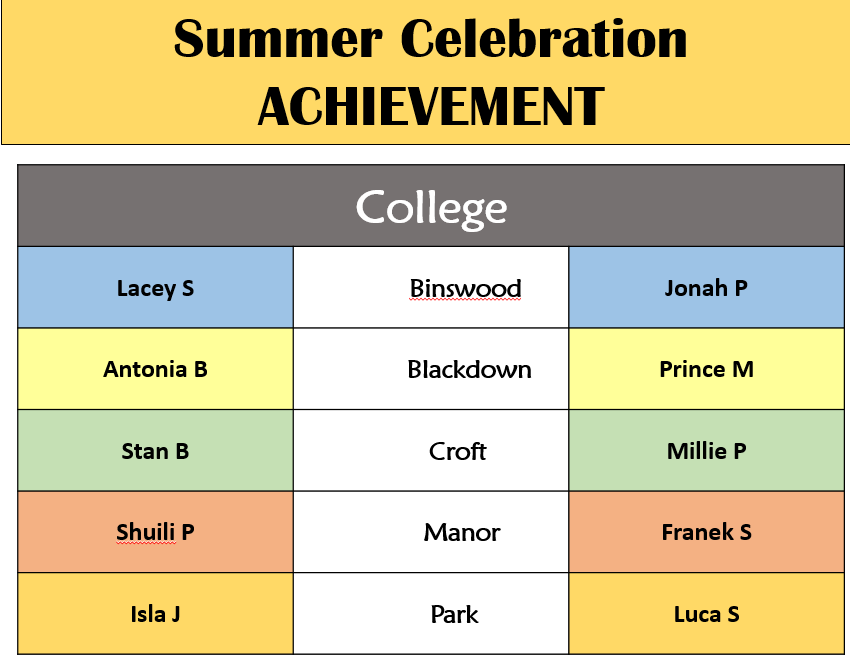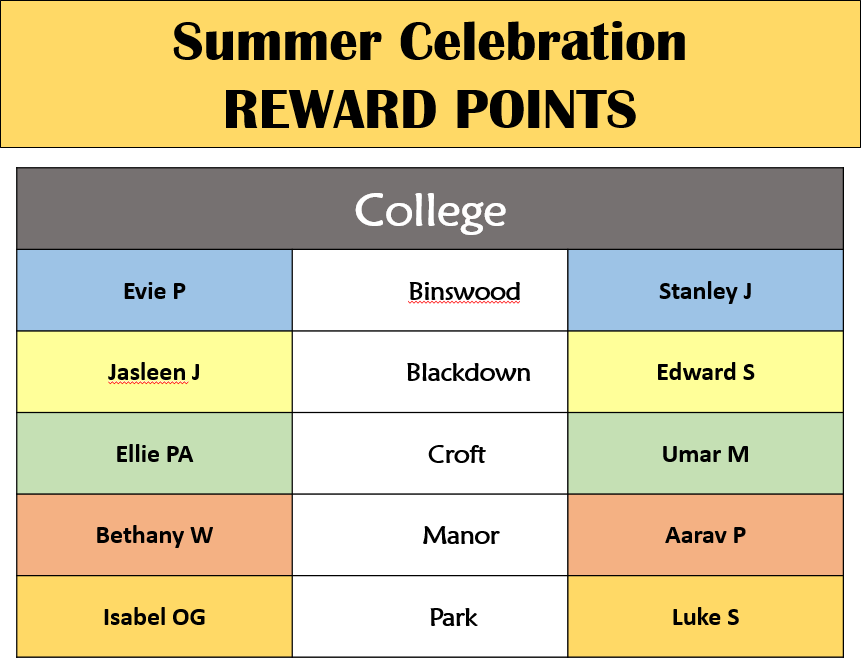 Finally I would like to take this opportunity to wish everyone and enjoyable and restful summer break and I look forward to all the excitement and challenges that Year 8 will bring.