Year 8 Update- Summer 2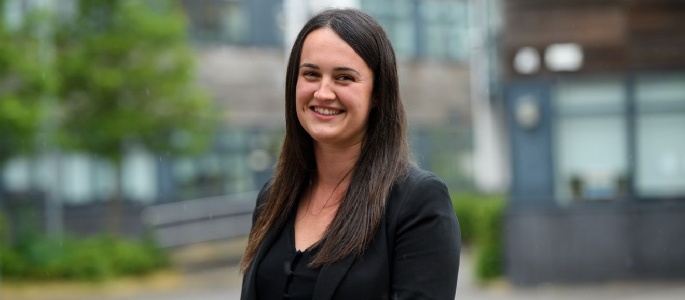 I started my first assembly back this year speaking with the Year 8s about how proud of their Year 7 journey were. I set them the challenge of ensuring that, by the end of Year 8, I still stood in the assembly telling them how proud I was of them. Year 8 have definitely done this! Students met another challenge this year with returning to school for a full year. It has been wonderful to see lots of students make the most of opportunities that they were less able to last year, including extra-curricular opportunities and leadership roles.
It has been an exciting term for Year 8 students as they prepare to start their KS4 options and take part in a range of whole-school activities.
Celebration Evening
It was brilliant to have our annual Celebration Evening face to face for the first time in three years. 500 students were nominated across the school and all nominated students received an R4. Students were short-listed for both Year Group Awards and Whole School awards.
The Year 8 runners up and winners are:
Year 8 CORE Award
Runners Up – Naomi M, Miles M and David S-C
Winner – Katie C
Year 8 Humanities Award
Runners Up – Chloe M, Noah T and Claudia Craig
Winner – Katie C
Year 8 Performance Award
Runners Up – Naomi M, Miles M and David S-C
Winner – Katie C
Year 8 IEN Award
Runners Up – Andrew N, Jemma K and Courtney H
Winner – Ted Blackmore
Year 8 Sports Personality
Winners – Daisy G and Archie L
Year 8 Year Group Award
Runners Up – Emily A, Teagan S and Martin S
Winner – Daisy G
Well done to all students nominated, particularly the winners!
Celebration Rewards Event
On Monday 18 July, 50 Year 8 students took part in a Rewards Celebration Event due to them being in the top 50 students in Year 8. We hired sumo suits, an assault course and a bungee run and we were so excited to celebrate these fantastic students!
Options
All parents/carers should now have received their child's option choices. Please email data@northleamington.co.uk if this is not the case.
Big Bang Trip
We were so proud of how our Year 8 students conducted themselves at the Big Bang Fair in June. There was lots of on offer for students to see and they really made the most of this opportunity! Well done for representing NLS so well!
Pride
To celebrate Pride Month, students were invited to wear rainbow accessories in order to support and celebrate Pride at NLS and to raise money for Pride. The Year 8 team were so impressed with the efforts of our Year 8 students, particularly those who attend Pride club and supported with the event.
Student Leadership
The standard of leadership in Year 8 has been extremely high this year. Our Rewards Leaders have been a fantastic support when it came to organising the three Celebration Events for students across the year. These students demonstrated excellent leadership and teamwork in order to make these events a success.
Our International School Leaders have worked incredibly hard over the last week, supporting with a project with Year 5 students from local primary schools. The staff working on this said they had never seen such a high standard of leadership. The students are being rewarded with a hot chocolate celebration in the final week of term. We are really proud of their achievements!
Next year, Year 9 will be both Marketing and Charity and Community Leaders and we are really looking forward to seeing our students leadership develop even more.
Sports Day
It was incredible to have the whole school back together for Sports Day this year! It was fantastic to see the ethos of our college system, with students in their college groups throughout the day. In the morning, students competed in a range of team sports. In the afternoon saw the athletics and tug of war. It was an extremely exciting (and tense!) afternoon and we are proud of our Year 8 Manor students for keeping their title as winner of Sports Day!
Race for Life
On Wednesday, Year 8 students will be running the Race for Life to raise money for Cancer Research. We are really looking forward to another whole-school event and seeing how much both Year 8, and the rest of the school, can raise!
College Logo Competition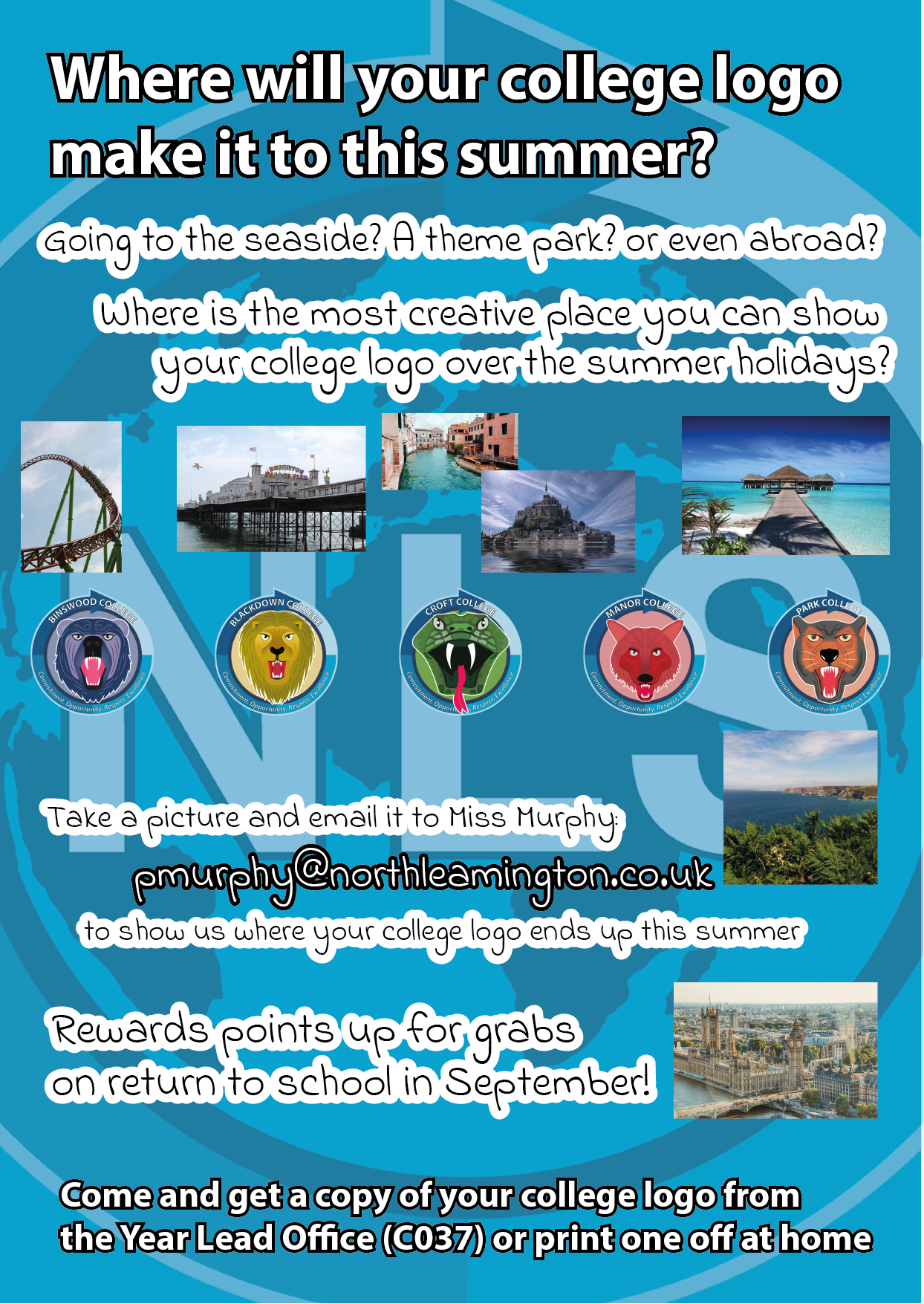 Thank you and have a wonderful Summer!
On the whole, the students continue to work hard, present smartly in their uniform, are punctual and show kindness to one another. The Year 8 tutors have been extremely supportive of the students this year and for this I would like to say a huge thank you for their efforts. I would like to say a particular thank you to Miss Blythe, who is leaving us at the end of this school year. She has been a fantastic tutor to 8CT01 and we wish her luck in her next journey. I would also like to thank both Miss Lloyd and Mr Kandola, who will remain in school next year but are taking on different roles. We really appreciate their efforts with 8BD02 and 8PK01. The pastoral support that they have offered each day has enabled students to feel safe and settled.
Thank you to parents and carers for your continued support. Over the last year, it has been wonderful to meet so many of you face to face and I am really looking forward to continuing to lead the Year 8s in to Year 9.
On behalf of the Year 8 team, I would like to wish you a wonderful summer with your families and we look forward to seeing the students on their return to school in September.
Miss Murphy