Year 7 Update- Summer 2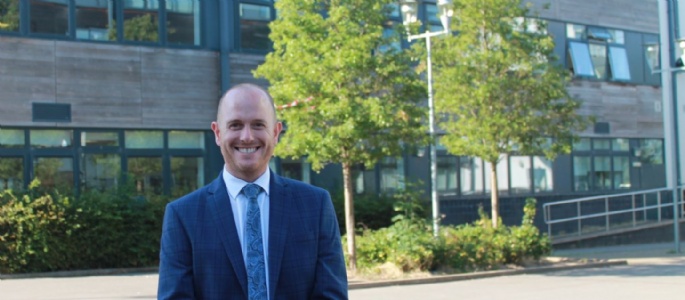 And just like that they were in year 8! Where has the time gone?
I want to start by saying a huge thank you to all parents / carers who have supported myself and the school this year. I think it is important to acknowledge the challenges and difficulties some students may have faced when starting secondary school this year, following a significant period of learning online. As a school we have worked incredibly hard to try and support students to establish new routines and habits. I don't think we can underestimate the effect this has had on some year 7s' resilience and perseverance. However I have to say, the majority of students have been infallible. They are polite, respectful, enthusiastic yet humble. I need to ensure that I help to instil the confidence they need to believe that they can achieve anything. I have had a superb set of Learning Mentors this year, who have supported me and the students on their journey. They have continued to promote the school ethos through the tutor curriculum as well as during structured learning conversations. It is for that reason that I believe they have a pivotal role in the outcome of our students' attitude to learning levels, consequences as well as their academic progress. I am extremely proud to inform you that year 7 currently have the highest number of rewards and the lowest number of consequences in the school. We have managed to exhibit tremendous team spirit in this year's Sports Day. There are a plethora of events that have occurred this year that have made me incredibly proud to be Year 7 Leader. There are going to be some changes with regards to my team come September and I will inform you of those changes when I have had confirmation. It is the passion and determination of our students that allows me to believe that we are the leading year group at NLS.
Year 7s compete in this year's Maths Bee
Year 7s displayed their academic flare this week by competing in this year's Maths Bee. All year 7 students took part in a very competitive event that centred on Maths trivia. Each college demonstrated a fantastic level of team work and communication skills with Binswood winning the entire competition. The atmosphere was electric. It is very pleasing to witness such resilience and determination from my year 7s.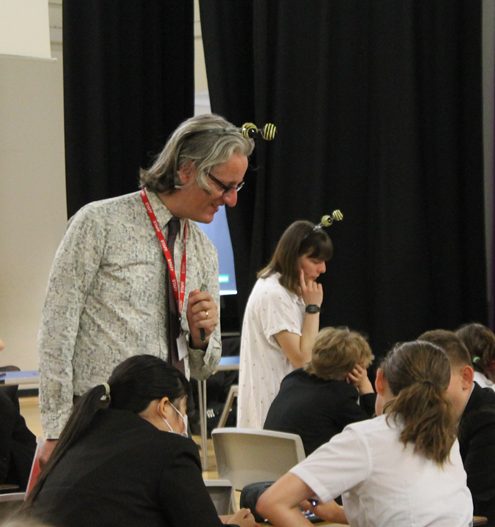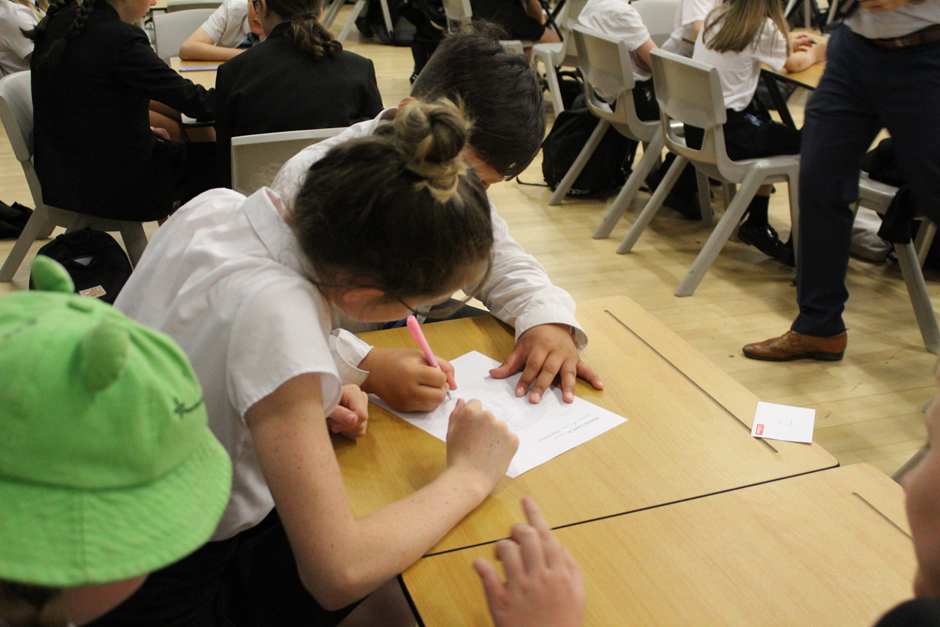 | | |
| --- | --- |
| College | Score |
| Binswood | 221 |
| Blackdown | 194 |
| Croft | 181 |
| Park | 163 |
| Manor | 160 |
Year 7 Sports Day
This year we watched Year 7s participate in an incredibly competitive whole school event. Year 7 leaders worked tirelessly to ensure that each student was signed up to an event and that they were prompt when arriving. I want to take this opportunity to commend my sports leaders for doing an incredible job of organising and assisting the pupils throughout the day. I have to say, I have never been so proud of the amount of team work and support each individual student displayed towards their college / year peers. Their motivation was inspiring, with each student determined to persevere and fight for a winning spot. It was definitely a highlight of my year and I am sure it will have been a memorable day for all students in each College. Bring on next year's Sports Day. Please see the year 7 totals below.
| | |
| --- | --- |
| | Total from year 7 |
| Binswood | 154 |
| Blackdown | 118 |
| Croft | 138 |
| Manor | 164 |
| Park | 146 |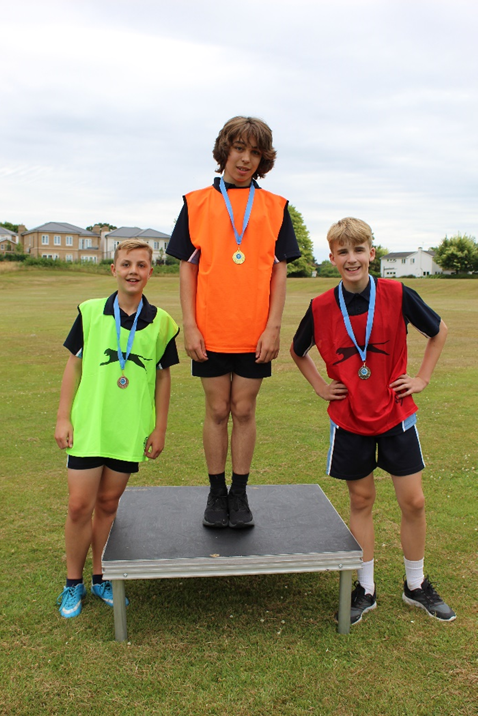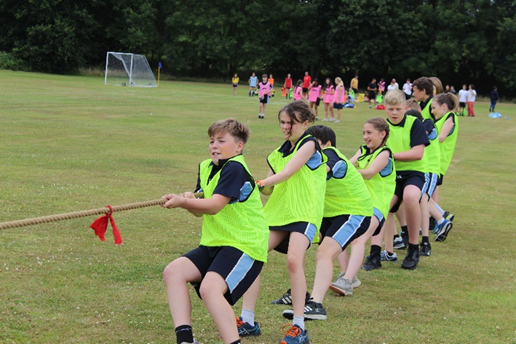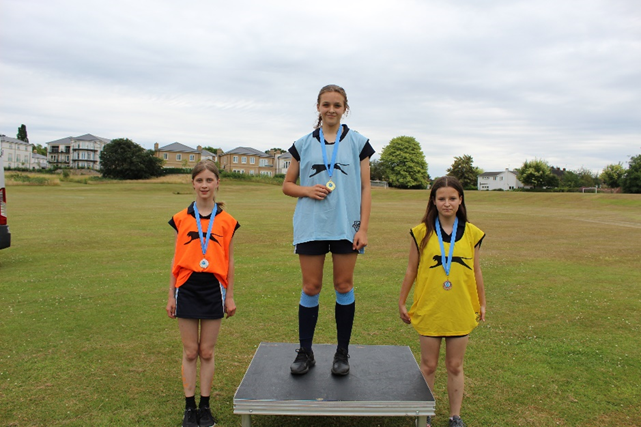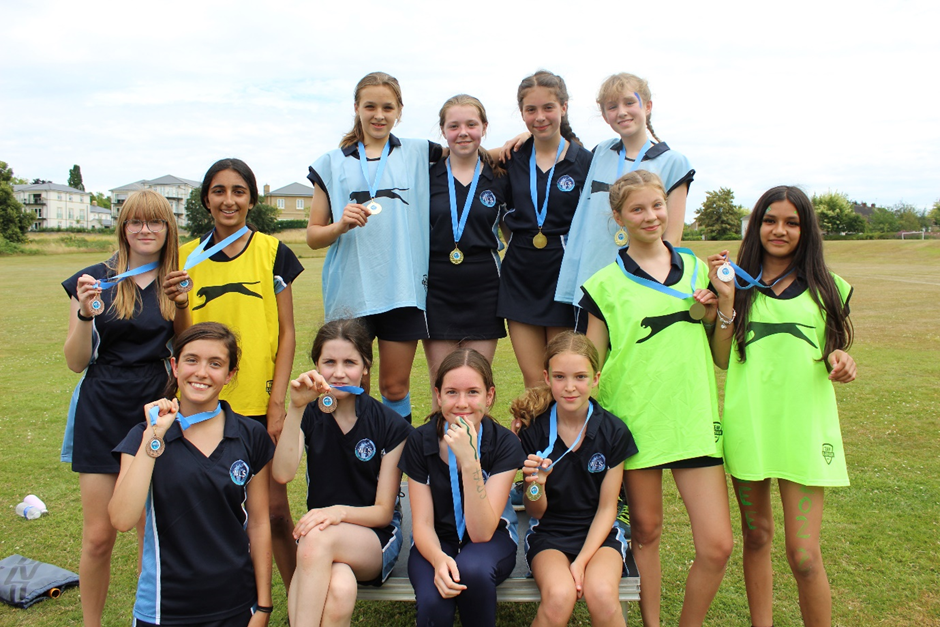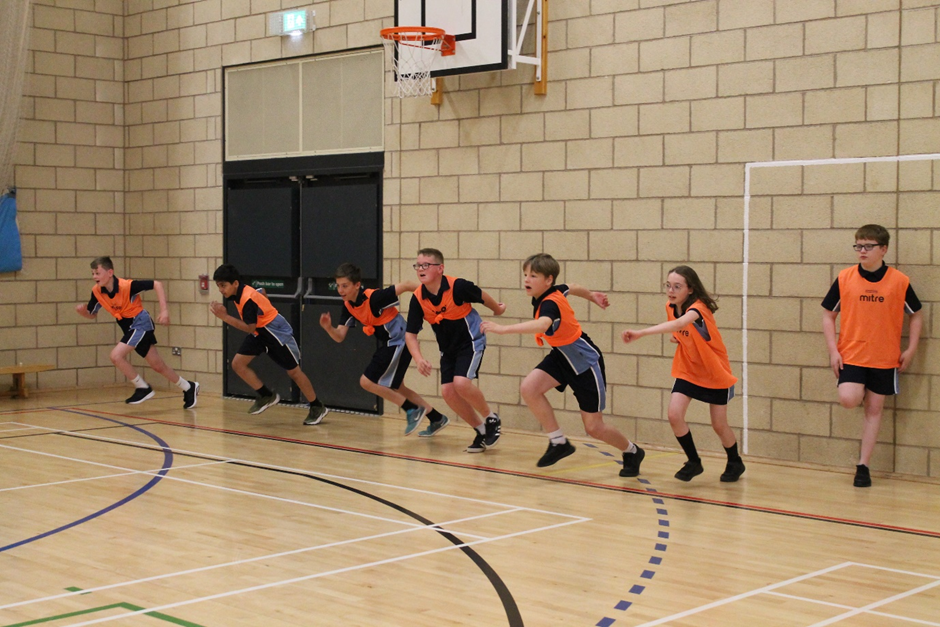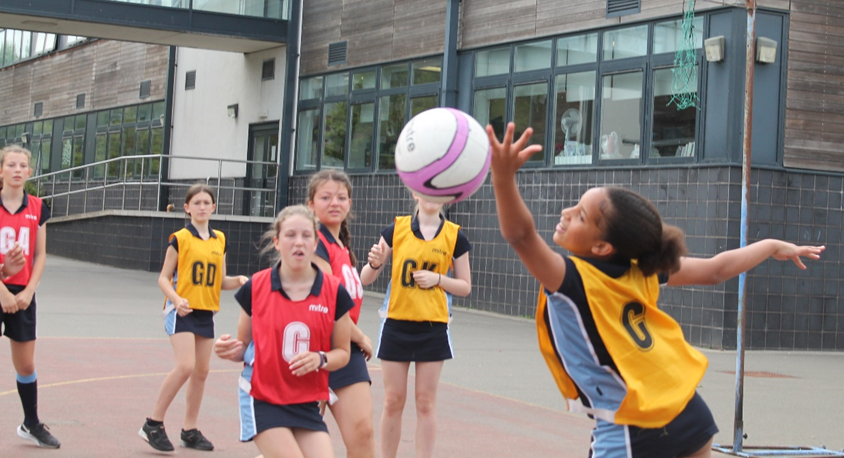 Rewards
Year 7s have had the HIGHEST REWARD POINTS since the beginning of the school year. Achieving nearly 13000 points ahead of year 8. Data has revealed that all student have received a significant number of reward points for following reasons:
Working Well
Leadership
Progress
Resilience
Perseverance
Independence
Excellent Home learning
Acts of Kindness
Reasoning
Outstanding contributions
| | |
| --- | --- |
| Year group | Positive points |
| | 82998 |
Overall Winners
I am pleased to announce that the overall winners for this year are:
1st = Daniel Morris - 529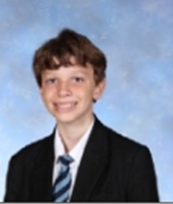 2nd = Alexis Flanagan– 521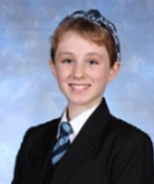 3rd = Will Keeshan – 517

What an achievement!
Top 10 Students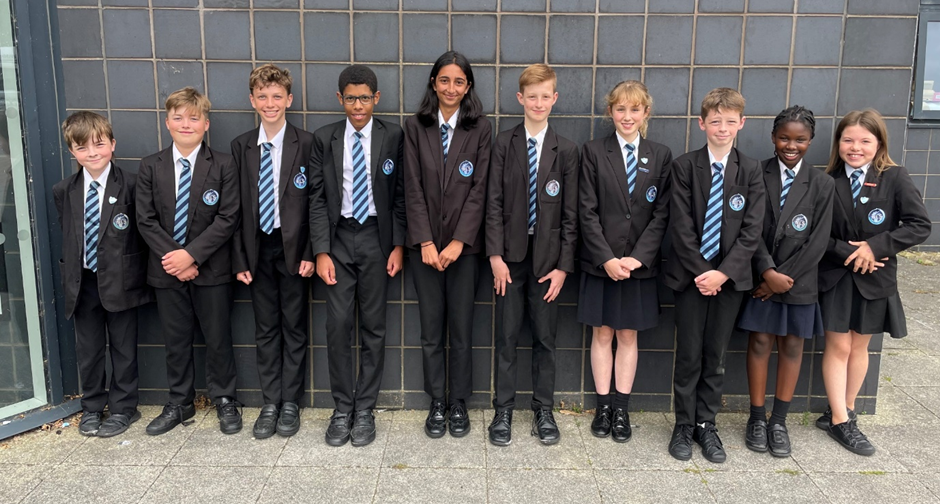 Year 7 Eco-Leaders
I thought this would be a great opportunity to reflect on the amount of work our year 7 Eco-Leaders have done this year to demonstrate their commitment to a global issue.
Autumn term
Planet Super League: We affiliated with Birmingham City football club and promoted practising eco-friendly activities which were then recording on the Planet Super League website. In total, we managed to save 4131 kg of CO2 and 235 trees!
Spring term
Great British Clean: supported the eco club in campaigning for collecting 100 bags of plastic from school site. Some also participated in litter picking after school and during tutor time!
Summer term
The Big Plastic Count: Campaigning for and supporting Green Peace in getting as many people to sign up to counting their plastic, generating a plastic footprint which will be used when Green Peace approach the government regarding single use plastic bans in the UK.
Sunflower competition: Those eco leaders that attend eco club are running a competition where tutor groups are invited to attend eco club, plant a sunflower and then the sunflower that grows the tallest wins sweets!
Year 5 transition event – Some of the eco leaders will be running eco workshops by building hedgehog houses and planting bee friendly plants on the school site in the Summer term.
Jubilee Competition
I could not be more proud of the number of year 7s that contributed to the whole school Jubilee Bake Off. We had over 30 year 7 entries alone. It is always really lovely to see so many of our year group dedicating time to being involved in a whole school event and raising a significant amount of money for the Prince's Trust. I would like to congratulate Kaddy K, Lucy M and Chloe P who baked the winning cake. These students were awarded with an afternoon tea in the sunshine.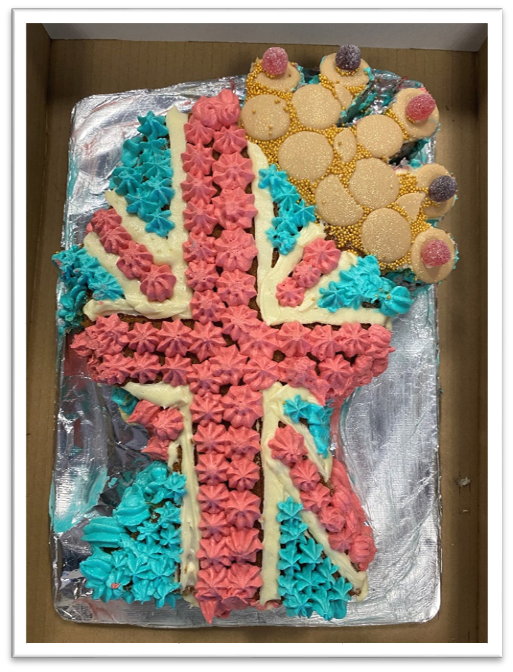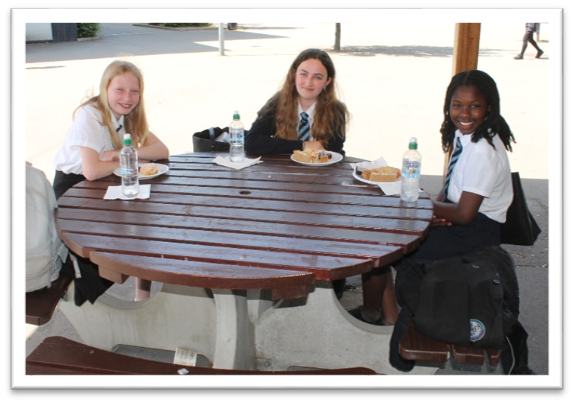 Tutor Curriculum
Your child has had the opportunity to learn, lead and contribute to in each of the curriculum themes listed below:
Politics and Parliament, Celebrating Diversity and Equality, Relationships, Staying Safe Online and Offline, Development and Life Beyond School.
We are hoping that the information shared has helped your child stay healthy, safe and prepared for life – and work – in modern Britain.
Year 8 Student Leadership Roles
All applications have now been received for the following Leadership roles for year 8s. I have provided a brief outline of their role and responsibilities for next year. Students will be informed on the final day on this academic year. Best of luck.
Rewards Leader
Support with tracking of reward points for your college throughout the year
Have an input into the running of celebration activities and events at the end of each term
Ambassador
Support with whole school events such as parents evening and open evening.
Take a lead on school tours and inductions for new staff and students.
Support with a range of other leadership activities throughout the year.
International
Work closely with Mrs Harding to support international activities throughout the year.
College Logo Competition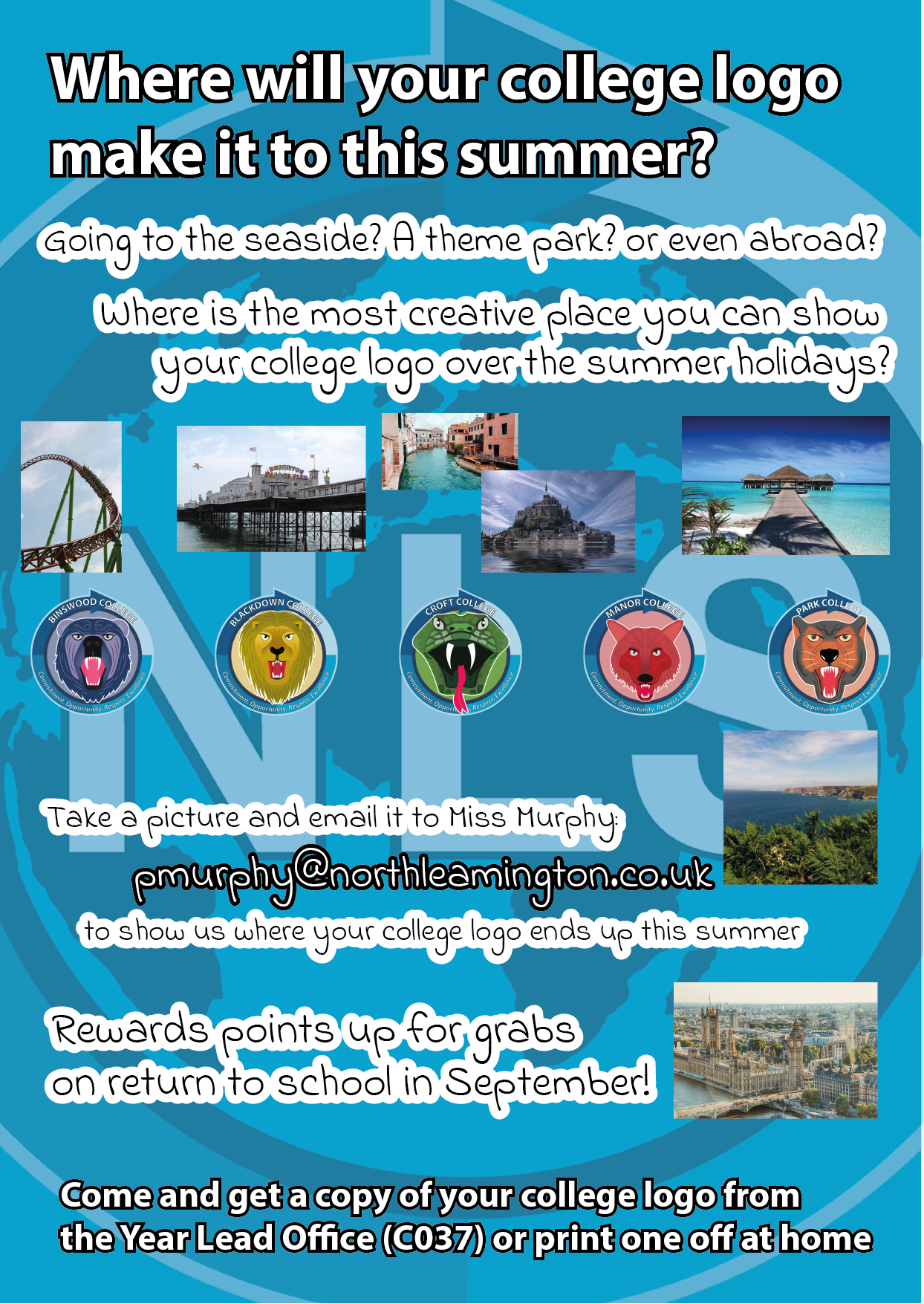 Parents and Carers
I just want to take this opportunity to thank you all for your support this year. I hope that you feel your child has been given the guidance and support to achieve, but more importantly, to enjoy school life. I look forward to catching up with you all at the various school events next year. Have a fantastic summer.
Mr Royle