Year 7 Update- Spring 2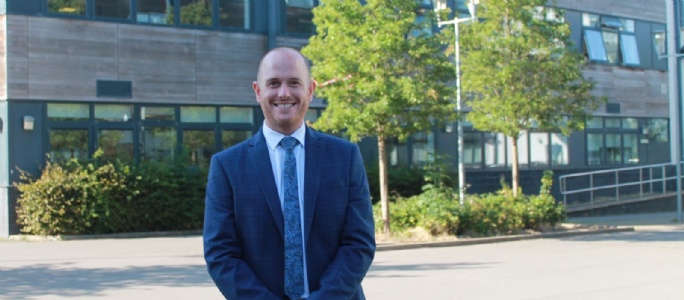 I want to start by saying how impressed I am with our Year 7 students. The majority of students are continuing to display the necessary attributes needed to succeed. It has been an eventful term with a plethora of achievements that require acknowledging and celebrating. Year 7s have clearly settled into the secondary school way of life. They are continuing to work hard with the majority behaving impeccably. When analysing the data, it is evident that year 7s have the highest attendance and reward points. Each student has adopted an excellent approach to their learning, with many students achieving an AtL of 'Outstanding'. This is a superb achievement and one which they should be incredibly proud of.
Year 12s leading the curriculum
Our foci this term during tutor time has been centred around staying safe online and offline. All year 7 students have been educated on avoiding criminal behaviour, making the right choices and decisions when interacting with people online, vaping and energy drinks. I am hoping that the curriculum has helped them to evaluate each topic and make an informed decision moving forward. In light of the current conflict in Ukraine, I thought it was also important for our tutors to be keenly aware of the emotional impact these events can have on our year 7 students. We wanted to acknowledge and validate the students' concerns: wars are scary, and it's okay to feel scared. It was important to inspire our young people to feel hopeful and promote a sense of agency through thoughtful, honest discussion and developmentally appropriate activities.
In order for tutors to conduct their Learning Conversations with their students we managed to entice 20 year 12 students to lead the curriculum for 3 sessions. These students were able to demonstrate and model the skill set required to lead a lesson. I had to share with you all the feedback I received from the year 12 students. It made me extremely proud to be their Year Lead.
'Your year 7s were all enthusiastic and contributed really positively.'
'They came up with some really good ideas.'
'They were a little shy initially, however they got stuck in.'
'They asked some really good questions.'
'They were a credit to you Mr Royle.'
'They were polite and well-mannered.'
'They all seemed to be supportive of each other.'
This feedback made me incredibly proud of you all.
Charity
I am sure that we all have been touched and affected by the terrible scenes that we are witnessing on a daily basis as a result of the invasion of Ukraine. At NLS, we wanted to do whatever we could to help people that are being affected in this humanitarian crisis. As a result, many year 7s collected supplies and resources that we can send to Ukrainian refugees that have crossed the border into Poland. I want to take this opportunity to say a huge thank you to Zofia S for initiating the concept and supporting throughout the project. Zofia and her family have played a pivotal role in making this happen. We managed to accumulate a significant amount of goods which are now on their way to Poland in order for them to be distributed amongst the Ukrainian Refugees. All year 7s should be extremely proud of themselves for being selfless in their donations.
Rewards
I am pleased to announce that Max R and Alexis F have both managed to achieve 182 reward points this term. This is a fantastic accomplishment and demonstrates that they have been consistent in their approach to learning. Taking on leadership roles within lessons, working above their target as well as supporting others, are just a few of the underlying reasons why they have managed to be awarded so many points. Congratulations to all of the students listed below. I am very proud of you all.
I am also pleased to announce that BW2 is the tutor group with highest reward points in Year 7, accumulating a massive 6527 points since the beginning of the academic year.
| | |
| --- | --- |
| Alexis F | 182 |
| Max R | 182 |
| Alex H | 176 |
| Dean L | 172 |
| Zac L | 170 |
| Daniel M | 168 |
| Olly R | 167 |
| Will K | 166 |
| Erika G | 164 |
| Oliver W | 163 |
| Zac F | 162 |
| Sam R | 161 |
Attendance
I am pleased to announce that year 7s have the highest attendance in the school. This is an indication of how dedicated and committed students in year 7 really are. I understand that we are enduring another significant wave of Covid related illnesses, however for those that are not required to isolate I am impressed with some of their resilience and determination to come into school even when they do feel a little 'under the weather'. Thanks to all the parents and carers.
Consequences
Since the beginning of the academic year we have always strived for being the year group with the highest rewards and lowest consequences at NLS. This is a collective effort and we work hard to instil and embed those qualities and the skill set needed to ensure we are punctual, wear the correct uniform, complete home learning, are engaged in lessons and contribute positively during lesson time. Although there is an expectation that students are aware of our high standards, I want to acknowledge those students that are really trying to adhere to our World Class Basics. Transition from primary to secondary can be extremely difficult and I appreciate that I have to invest time in our students to support them with the new rules and routines that are perhaps a little different to what they are used to. I have no doubt that we will continue to work together to minimise the number of consequences year 7 students receive.
Whitemoor Lake
170 year 7 students embarked on a residential to Whitemoor Lake. The long weekend enabled students to have the chance to really work on some essential life skills, such as team building and leadership as well as experiencing some active outdoor fun activities. The students who attended this trip had a fantastic experience. They were given the chance to spend quality time with their peers and enjoy a new environment that they will never forget.
The quality of the outdoor activities was outstanding. Students had the opportunity to participate in abseiling, high ropes, canoeing, kayaking, raft building, zip wiring, problem solving, archery, fencing…..the list goes on. I was so impressed with the enthusiasm and energy they displayed from the moment we arrived. It was a pleasure to watch them immerse themselves in every activity and seize every opportunity. The instructors commented on how supportive the students were towards each other, each of them cheering and clapping when one of them managed to achieve.
I believe that this adventure has been hugely beneficial for the students. Not only have they been able to develop their confidence by embracing new challenges they have also improved their communicative skills and build new positive friendships. I am hoping that this residential has been extremely memorable and they will always think fondly about their experience. It was a pleasure to plan and lead this school trip.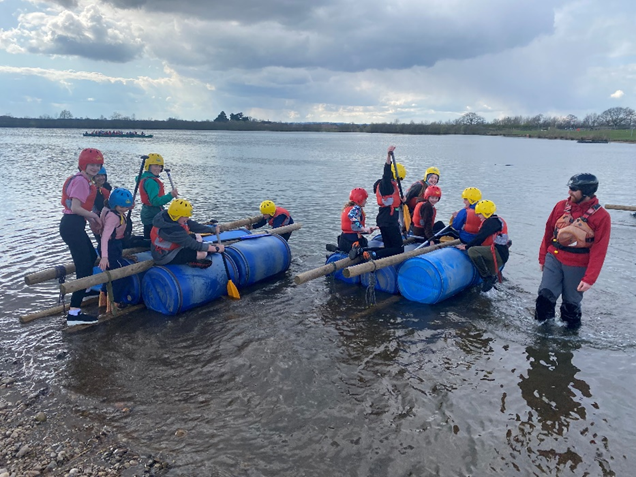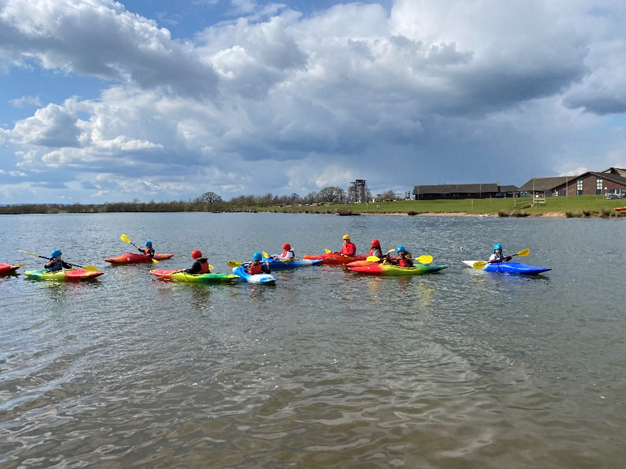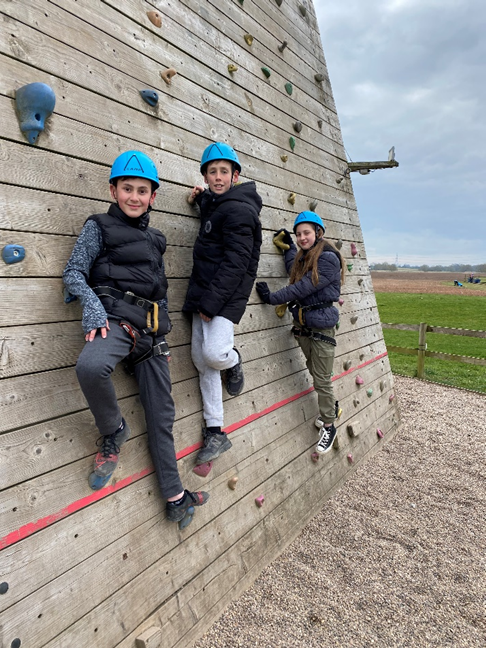 Farewell to Miss Smith and Miss Hill
I am sad to inform you all that we have to bid farewell to Miss Smith and Miss Hill. These teachers have been extremely proactive in supporting those students in CT2 and PK2. Their nurturing qualities will be missed. We wish you the best of luck in your new venture.
Final Message
I just want to take this opportunity to thank you all for your support this academic term. I hope that you feel your child has been given the guidance and support to achieve, but more importantly, to enjoy school life. I look forward to catching up with you all at the various school events next term. Have a fantastic Easter.
Kind regards,
Mr Royle