Year 7 - Update Spring 1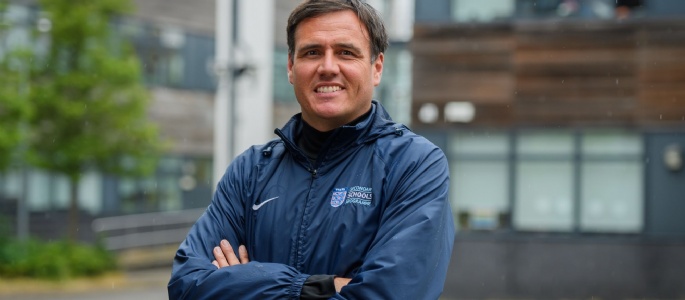 As we reach the end of, what I always think is often the most challenging, half term it has been lovely to reflect on the continued progress and growing maturity of Year 7. As the nights are getting lighter and spring is on the horizon it is also a great opportunity to look forward to some exciting opportunities for the remainder of the year ahead.
Firstly, it was fantastic to see so many parents and carers attend the Year 7 Subject Evening on the 23rd January. I really hope everyone found this a useful, enjoyable experience with information on student's progress but also utilized the opportunity to feedback to us as we aim to continue to improve the experience of all young people in our care where we can.
Tutor time
Year 7 have focused on a range of topics during tutor time this half term, topics covered have included:
Staying safe online
Making positive choices focusing on alcohol use
Children's mental health
Introduction to Apprenticeships
In addition to this all students have also completed their first learning conversation based on Data 1 progress from all their subject areas. This is a process aimed to support the feedback received at the subject evening and to allow students to focus on specific areas moving forward over the rest of this term. Next half term students will be further exploring safe behaviours online, and in the community, alongside working through some resources created by some of our sixth form students to support National Pride Month. Information regarding tutor time and other areas of the curriculum can be found on our website via the following link: North Leamington School - Curriculum
Attendance
Attendance is a key focus for all students this year and I am delighted to say Year 7 have taken on the challenge of being in school as much as they possibly can this year. 137 students have 100% attendance this term to date which is a fantastic achievement especially considering all the illness around recently. We continue to reward students for their efforts and consistent attendance in school, notably through our end of term celebration assemblies.
Reward Points
Year 7 students continue to gain an incredible number of reward points for positive behaviours in and out of the classroom. Weekly totals are shared with students during form time every week but I also wanted to highlight the top 10 students in the year over this term to date. Well done to everyone who made the list and I am looking forward to see some new names next half term.
| | |
| --- | --- |
| Students | Positive points |
| Antonia B | 96 |
| Blake M | 95 |
| Esme B | 90 |
| Jody H | 90 |
| Dylan K | 90 |
| Daisy R | 87 |
| Ben W | 84 |
| Stanley J | 81 |
| Luke M | 79 |
| Evie P | 79 |
I have also highlighted below cumulative reward point totals for each form group in year 7. Congratulations to BW1 (Ms O'Shaughnessy) and PK1 (Ms Watkins) who are currently leading the way.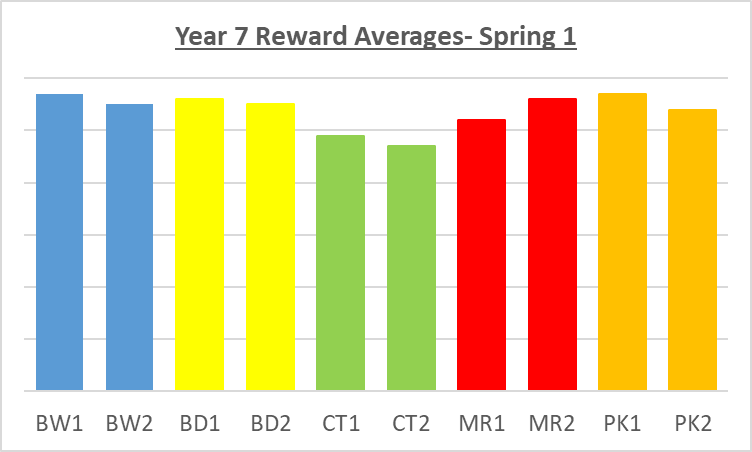 Finally, looking ahead towards the rest of the year we have some exciting opportunities open to all students in Year 7.
On Monday 13th February we opened up the opportunity for students to apply to become Transition Leaders and to become involved in the fantastic transition programme for next year's (September 2023) intake of students to NLS.
This is a wonderful opportunity for students to support younger children but also potentially have the opportunity to re-engage with their previous primary school. Mrs McBride will be leading on the transition programme and more information will follow over coming weeks.
Staff and students involved are also really looking forward to the first residential trip as a year group to Whitemoor Lakes. More information regarding the logistics of the trip and a parent/ carer information evening will follow shortly for all students involved.
Finally I would like to draw everyone's attention to the wide ranging extra-curricular programme on offer at school and I would always encourage students to try as many of these activities as possible. More information can be found on the school website via the following link.
Mr Foxon