Year 10 Update - Summer 1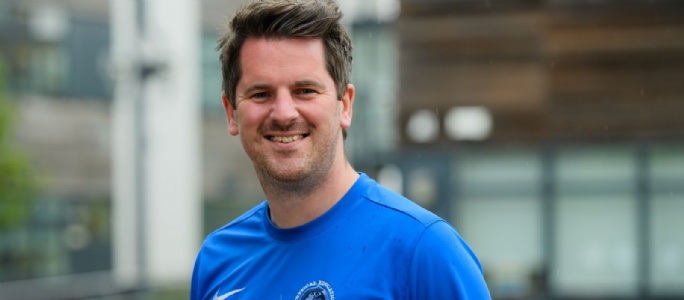 As we come to the end of the penultimate term, I would like to take the opportunity to reflect on the activities and events of the past few weeks within Year 10.
Tutor Time and Assemblies
The main focus of tutor time this half term has been preparing for the GCSE RE exams, where students have been given the opportunity to apply the revision strategies that were previously delivered to them. Students also experienced sessions based around CV writing, as well as sessions linked to the King Charles III Coronation. As part of the Coronation Celebrations, each tutor group was invited to decorate their tutor room as part of a whole-school competition. Below are examples of entries from Year 10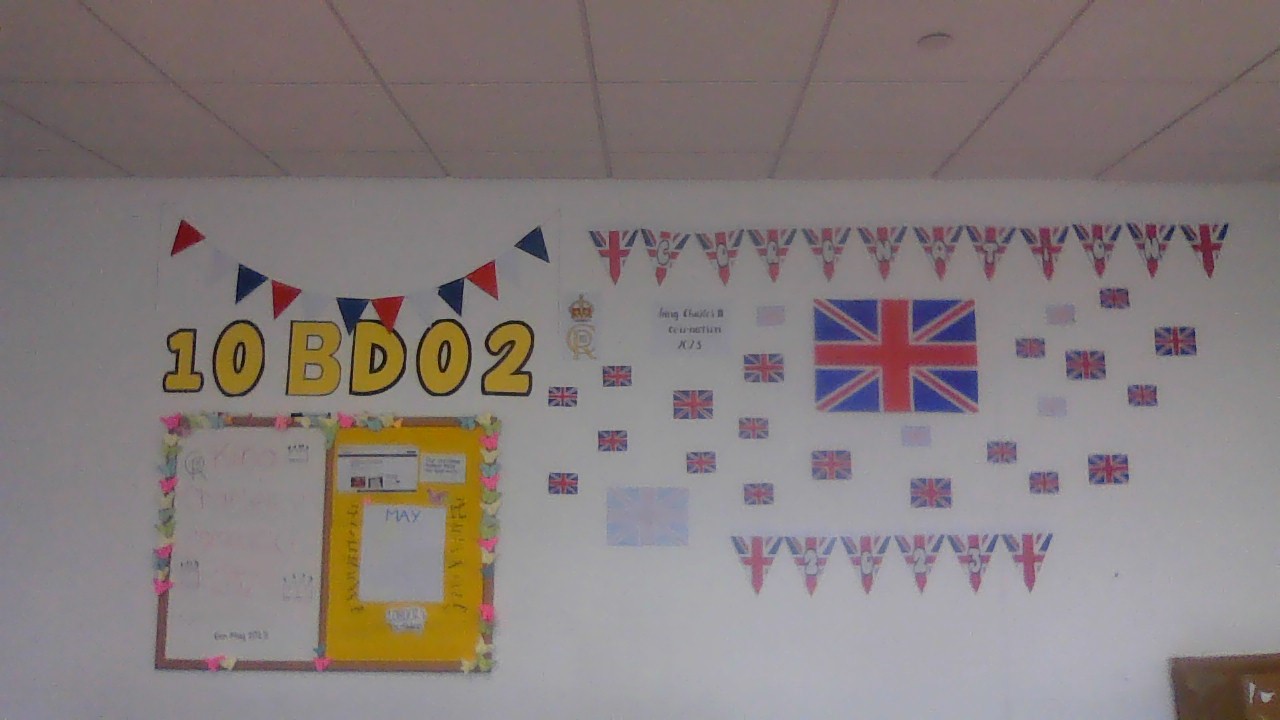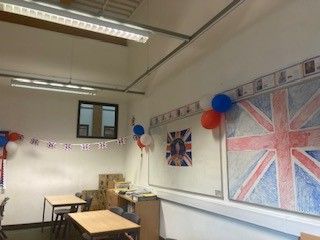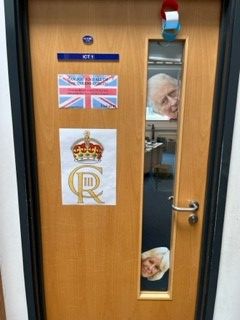 The half term also included sessions linked to screen time and safe usage of mobile phones, where students evaluated how technology and smart phones can both be rewarding and damaging.
Our Coronation Bake Off took place on Friday 5th May. We were so pleased to have received a large number of entries from students in all year groups and staff. All students who entered, and showed real commitment to our school community, have received R4s. There was a real buzz in the courtyard at break time when the cakes were sold to raise money for The Prince's Trust. We are so proud that our students raised over £200 for this fantastic charity! Thank you to all of our parents/carers who supported their child in engaging with this. It was really hard for the judges to choose the winning entries and were genuinely so impressed with the baking skills of our NLS students.
Oliver B in Year 7 was crowned the winner based on his creativity and originality! A massive well done to all of the entries.
Year 10 Easter Spain Sports Trip
During the Easter break, 42 Year 10 students from our football and netball teams travelled to Malaga, Spain, where they took part in training sessions, and competed against local teams, as well as other English schools. The behaviour and conduct of all students throughout the trip was exemplary. Not that I was surprised, but it was really pleasing to see students conduct themselves in a mature manner in many different environments. Whether it be at the airport, in the hotel, around the pool, when training/playing, at the beach, or when interacting with other people, students represented themselves, our school and their families' in a way they should be extremely proud of.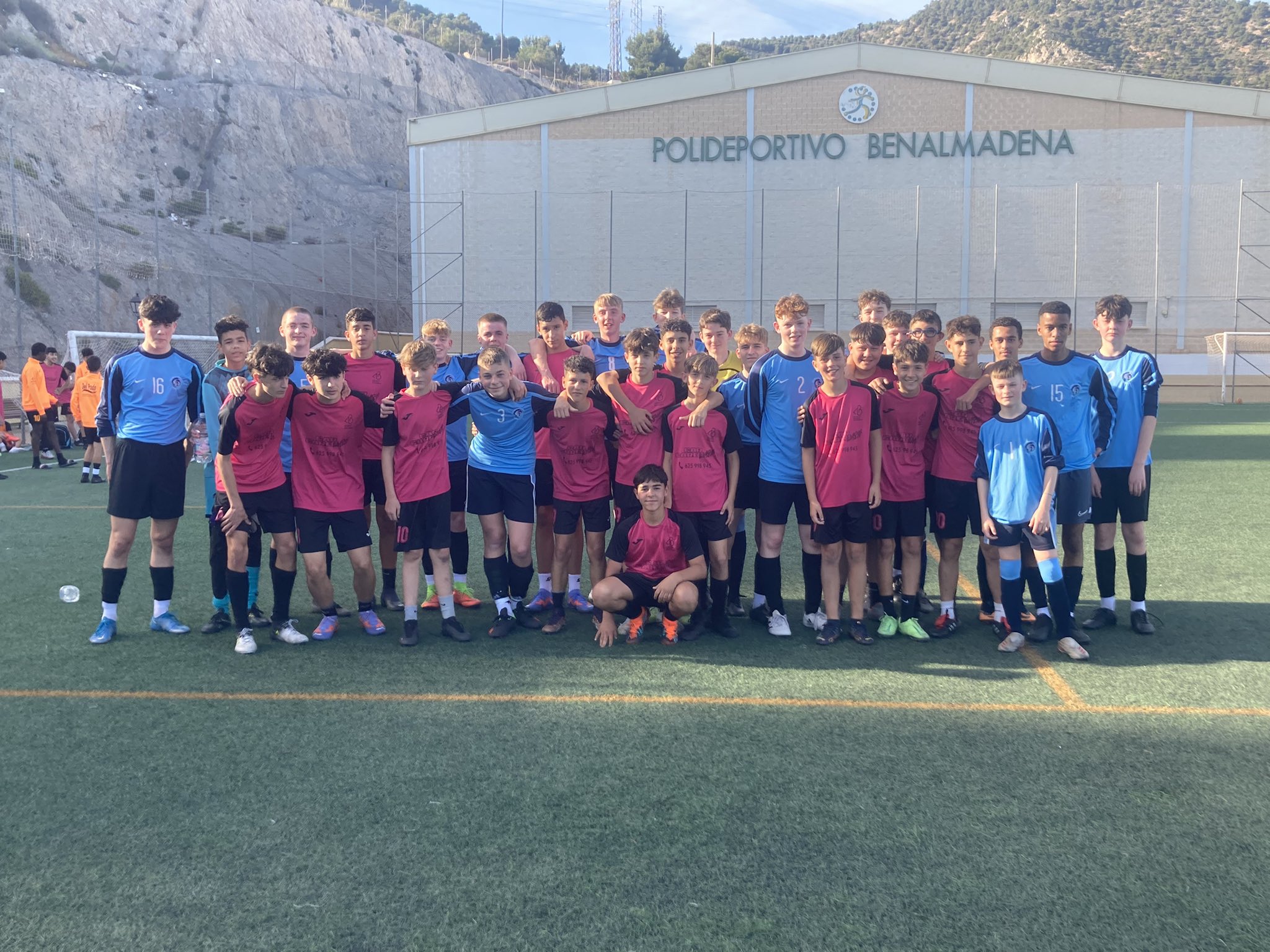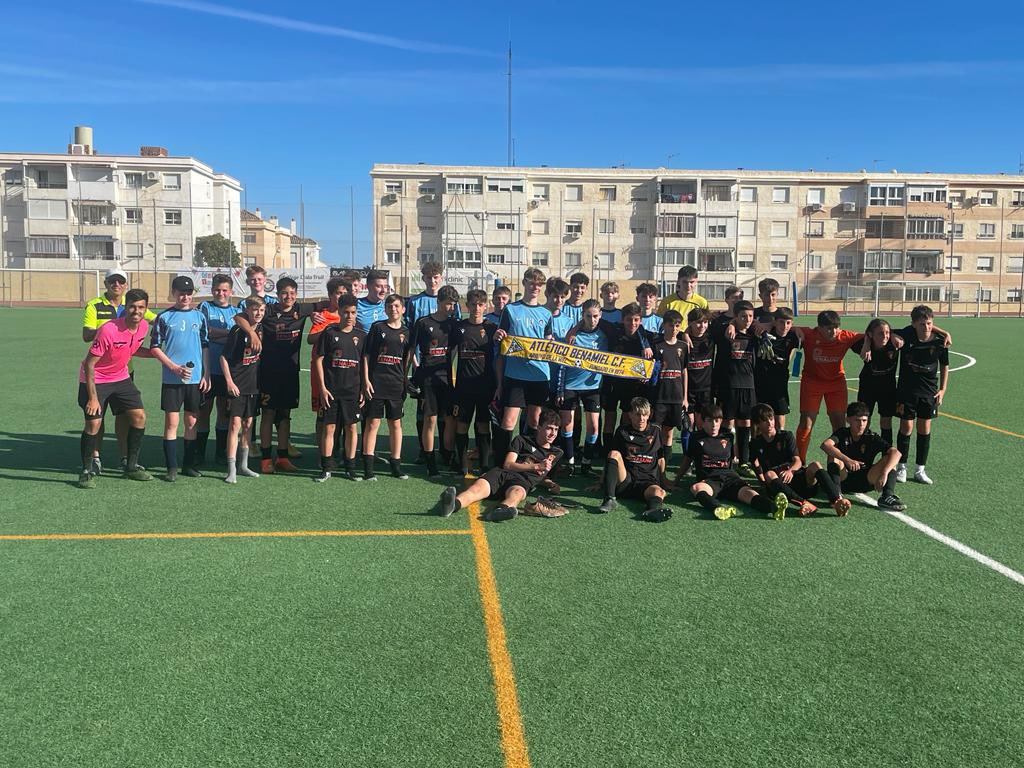 To say 'thank you' to Miss Watkins for organising the trip, all attending pupils contributed to buy a Malaga FC shirt, which they signed and presented to her upon our return to school this term.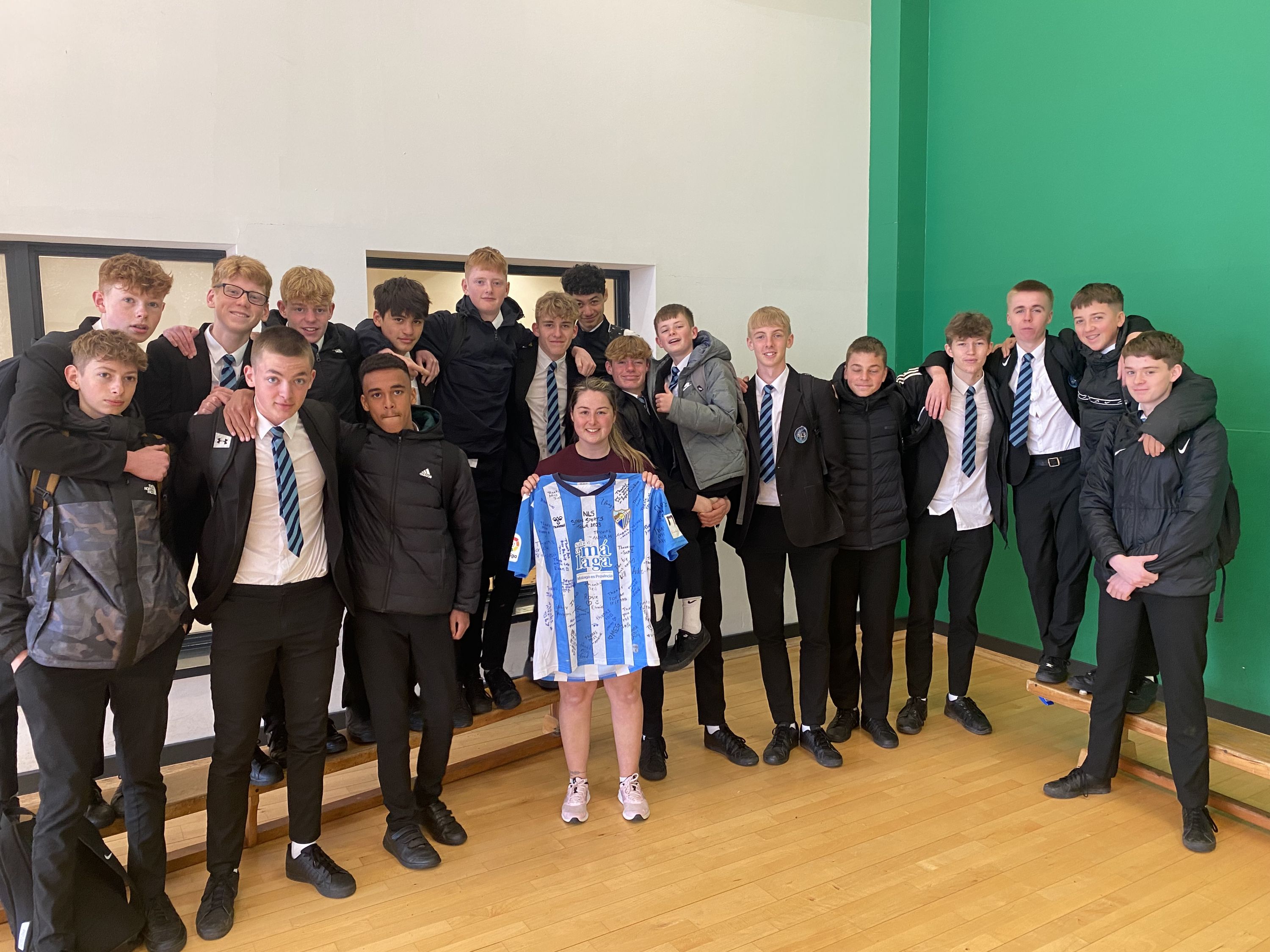 You read more about the trip in the latest news section above
Year 10 'Equipping Parents/Carers to Support their Child' Evening
It was lovely to see some of you at the Year 10 'Equipping Parents/Carers to Support their Chid' evening in April. The evening consisted of strategies and tips for parents and carers to support their child with during exam periods. With the final exams approximately 1 year away, the focus was getting students into good habits now, and to enable students to be prepared for exams, whether they be mock exams, or the final GCSE examinations. It was also beneficial for parents/carers to recognise the demands going to be placed on students, with leaders from English, Maths, and Science and RE speaking about their respective subjects, but also recognising that students also undertake other subjects which have examinations as part of their assessment process.
Reward Points
I am pleased to report that Lucy P from 10BD02 is topping the Rewards Table this half term. This is a brilliant accomplishment and demonstrates that she has been consistent in her outstanding approach to learning. Working well in lessons, resilience, student leadership, literacy and excellent attendance are just a few of the reasons why she has managed to achieve so many points. Congratulations to Lucy, along with the below students, who have made the "Top 10" Year 10 students for reward points this half term – excellent work!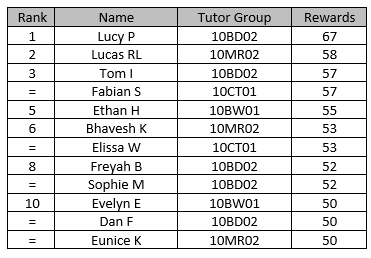 Alton Towers Trip
Information relating to a Year 10 trip to Alton Towers was in my recent communication to parent/carers. The trip is on Monday 17 July 2023 and is a fantastic opportunity to celebrate the successes of Year 10 this year and as a reward for positive behaviours demonstrated in lessons and as part of the wider school community. The cost of this trip is £42.50 which is payable via ParentPay (www.parentpay.com) and the deadline for payment and permission for your child to attend is Wednesday 7 June 2023.
Should there be any concerns regarding a student's attendance, behaviour and punctuality either prior to or in the time between signing up to the trip, that student will be withdrawn from the trip and individual parents/carers will be notified accordingly, with a full refund issued.
Please note that once you have committed to a trip all deposits and monies paid will be non-refundable should your child voluntarily withdraw from the trip. I will write to parents/carers closer to the time with some further key information and reminders. If you have any questions relating to ParentPay please contact finance@northleamington.co.uk. Students not attending this trip will attend school as normal on this day.
GCSE RE Exams
Year 10 students have conducted themselves in a fantastic manner during their first two GCSE RE examinations. I was really impressed with how punctual and organised students were, with their uniform and equipment, resulting in complete focus on the exam ahead. These good habits will undoubtedly stand students in good stead for future exams.
GCSE RE Component 3 Exam
Tuesday 6th June 2023 – Cmponent 3 – Islam (1 hour)
RE Revision Timetable:
With the third and final RE exam paper now left for students a reminder of the two remaining revision sessions from our RE department in our schedule to support students

A reminder for students in all exams, when completing the front page of the exam:
Do not use a shortened version of your name e.g. Ben instead of Benjamin
Do not use a preferred first or surname rather than your legal one
Ensure you are using both parts of legal doublebarrelled names
Ensure you are getting your surname and first name the right way round
GCSE Results Day Year 10
A reminder that GCSE results day for Year 10 is on Thursday 24th August 2023. We will post home all results that day however, if any students would prefer to collect their result in person they can do this at 9:15am from school. Results can only be collected by the student themselves.
Year 10 Work Experience
I hope students are looking forward to completing their work experience starting on 12th June 2023. Completing work experience is an excellent opportunity to develop knowledge and skill ahead of entering a career within a particular industry. The experience can also prove valuable when applying for courses, training and jobs by helping them stand out from a crowd. If you have any queries about work experience, please email careers@northleamington.co.uk.
Message to Parents and Carers
Despite this half term being a shorter on with 2 bank holidays, it has been yet another successful one for students. This time next year, students will have begun the formal GCSE exam window and will have sat a number of their final exams. It is therefore imperative that students maintain a positive attitude towards their lessons, seek support where necessary, and make the most of the opportunities available to them to have a successful remaining 12 months. I would also like to take this opportunity to thank you all for your continued support this academic term, and I hope your child continues to be supported and guided to achieve, but more importantly, to enjoy school life at NLS.
Have a safe and happy half term.
Mr. Butler