Year 10 Update - Spring 2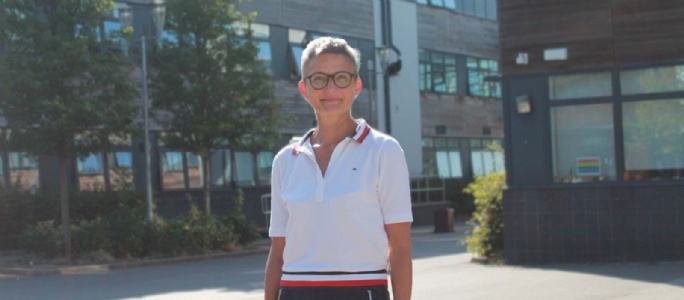 The more effort you give, the more commitment you show, the more opportunities you'll make, the further you'll go.
Tutor Curriculum
Revision Strategies
This term has seen Y10 looking at a range of revision strategies in order to find the most appropriate to support the learning of material in preparation for the RE exam. However, in a wider context it is also to develop personalised strategies to support learning for the Y10 mock exams that will take place in Summer 2.
The Revision Evening planned for 27 April 2022 is an opportunity for parents/carers to learn more about these strategies and how they can provide invaluable support for their child at home.
Mental Health around revision and exams
All students inevitably become stressed at the thought of exams and revision. These sessions provide a range of strategies students can engage with to help maintain a positive, calm approach that helps to reduce feeling of being overwhelmed. We would encourage parents to talk to students about the strategies they have learned about, and to support them in practising them as and when needed.
Learning Conversations
These conversations continue to be an important part of analysing student reports, allowing time for reflection on areas to celebrate and to target areas of weakness. Students have been looking at what impact the actions they set following Data 1 have had, and have been setting new or different actions to improve key areas of their studies, and move their learning on.
In addition, this term saw twenty Y10 students support the Y8 Learning Mentors as they undertook Learning Conversations with their Tutor Groups. Feedback from the Y8 Team and the Y8 students emphasised how valuable the support of the Y10 students was not only in facilitating learning conversations, but in the opportunity that the Y8 students had to see some high quality role models.
Charity
The term has seen the formation of a crocheting group including Mrs Barley-Morey. This came about purely by serendipity through a conversation with a parent. Crocheting is great way of supporting a positive mental health. The plan is to create small colourful, cosy blankets that can be donated to children living with cancer.
Rewards and celebration
The Spring Term has been no exception to the fantastic achievements for Y10. Some highlights are below. We are incredibly proud of all the students who are doing everything they can to be the best version of themselves, securing success on the 'flightpath to their future.'
Attainment – Highest Attainment
| | |
| --- | --- |
| Binswood | Poppy L and Dan S |
| Blackdown | Ruby B and Dan T |
| Croft | Lydia N and Finn S |
| Manor | Martha B and Felix A |
| Park | Millie P and Axel M |
Achievement – Most progress made between Data 1 and Data 2
| | |
| --- | --- |
| Binswood | Eva T and Daniel S |
| Blackdown | Ruby B and Daniel T |
| Croft | Sophie S and Will H |
| Manor | Martha B and Felix A |
| Park | Poppy S and Will S |
Reward Points
| | |
| --- | --- |
| Binswood | Katie S and Steven B |
| Blackdown | Saanvi and Luke |
| Croft | Sean M and Serena T |
| Manor | Freddie S and Alex H |
| Park | Ya-Adam K and Ryan F |
Mrs Sarah Barley-Morey
AHT Y10 Lead, CEIAG/Learning Conversation Lead
&
Mr Matt Atkins
Senior Assistant Head Teacher