Year 10 Update Autumn 1 2022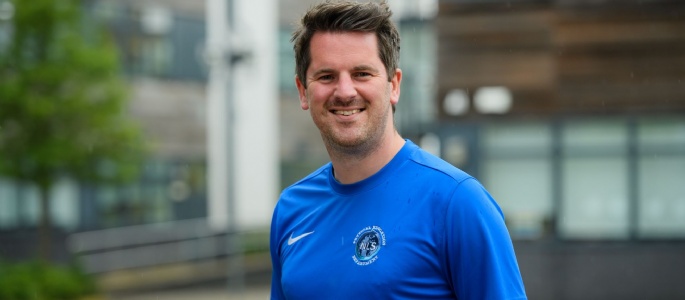 A belated warm welcome back to all Year 10 students and I hope you all had a great summer. Whilst the summer break may seem a distant memory, Year 10 students have made an excellent start back to school as they continue with their GCSE journey. The year ahead will be an extremely important one for students as ultimately their efforts and progress will be the foundation for their final exams in Year 11. This year will also see students sit their GCSE RE exam, as well as begin coursework in a number of subjects.
Tutor Time
During our tutor time sessions this half-term, Year 10 students have been exploring British Values, with Learning Mentors and student leaders delivering sessions on Critical Thinking and Fake News, What is a Cult?, Exploring Human Rights, and LGBTQ+ and British Values. In the final week of half term, as part of Black History Month, students had the opportunity to look at famous speeches and quotes from modern day and historical figures of Black History, and take inspiration from these to write their own speech about a topic they are passionate about bringing change to. Along with pupils having an assembly with their fellow College members, pupils also received an assembly which challenged the belief of luck and superstition, and to inspire us to make our own good fortune.
Rewards
There remains a strong emphasis in Year 10 in achieving rewards points as a result of positive behaviour, attitude and effort in all aspects of school life, and pupils being competitive with themselves, other tutor groups within the year and other colleges. The tables and graphs below show the current standings (at the time of writing - 13th October 2022).
Year 10 Rewards Points – Top 20
| | | |
| --- | --- | --- |
| Name | Tutor Group | Reward Points |
| Evelyn Evans, | 10BW01 | 76 |
| Ethan Hunt, | 10BW01 | 71 |
| McKirgan, Connie | 10MR01 | 67 |
| Ricarte Lara, Lucas | 10MR02 | 65 |
| Sielaczek, Jakub | 10BW01 | 65 |
| Cassidy, Rohan | 10MR01 | 64 |
| de la Pisa Wallace, Ian | 10BW02 | 63 |
| Braden-Brown, Sophia | 10BW02 | 62 |
| Dunn, Freya | 10BD01 | 62 |
| Jones, Charlie | 10PK01 | 62 |
| Kearney, Jess | 10MR02 | 62 |
| Skoczyk, Fabian | 10CT01 | 62 |
| Stephens, Amelia | 10BW01 | 62 |
| Lee, James | 10MR01 | 61 |
| Sugars, Izzy | 10PK02 | 61 |
| Barnacle, Scarlett | 10BW01 | 60 |
| Daly-Smith, Lexie | 10CT02 | 60 |
| Reyat, Avneet | 10BW01 | 60 |
| Davis, Lauren | 10PK01 | 59 |
| Forth, Dan | 10BD02 | 59 |
| Hart, Alex | 10CT02 | 59 |
| Manley, Sophie | 10BD02 | 59 |
Year 10 College Rewards Points
Student Leadership
In Year 10, students have the opportunity to take on a number of leadership roles which will require them to represent their college across the whole school, working in conjunction with our sixth form leaders. By registering an interest and explaining why they felt they would be an excellent candidate, I am pleased to report that the following students have been appointed:
College/Role

Sport

Careers

Binswood

Ethan Hunt

Eveyln Evans

Chloe Fletcher

Henry Jackson

Nirththikan Nimalanathan

Luke Stone

Blackdown

Evie Taylor

Sadie Smith

Will Thornett

Freya Dunn

Jamie Ray Butterworth

Lucy Parry

Croft

Elissa Ward

Emma Gigli

Jimmy Ward

Alfie Schober

Manor

Fred Stanford

Dhruv Metha

Lucas Ricarte Lara

Park

Abbie Lynch

Tamar Hotlzman

Brando Marsden

Hannah Severs

Lauren Davis

Amelie Matthews
Sport Leaders will be required to
Support with inter college sports competitions including sports day. This could be through getting a team together or coaching younger year groups.
In addition there will be opportunities to support with the running of extracurricular sports activities for younger year groups.
Marketing Leader
Work closely with Mrs. Barley-Morey to promote careers initiative to all students across the school.
This is particularly important with work experience in Year 10 in mind.
Message to Parents and Carers
As the first half term comes to an end, I would like to take this opportunity to thank all of you for your continued support. Like you, I want the very best for your child and working together is the key to achieving this. As we enter the colder autumn and winter months, I ask for your continued support with high standards of uniform: please ensure that your child is not wearing items such as hoodies or non-branded NLS jumpers to school because they will be asked to remove them. Student attendance and punctuality will continue to be a key focus as, along with uniform, these World Class Basics really do have an impact on student achievement.
Mr. Butler