Y11 Update- Spring 1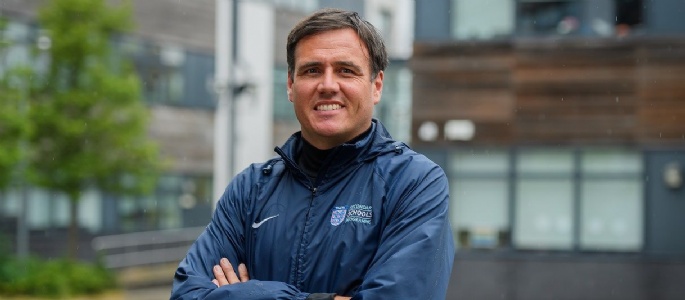 Year 11 students have once again had a really positive half-term. They are managing the challenges and pressures of upcoming exams extremely well but also continue to engage really positively with all aspects of school life.
Alongside their ongoing academic curriculum, all year 11 students have been exposed to a range of information this half-term, to support their general wellbeing and to support them in becoming positive and influential members of society when they leave NLS. Tutor sessions have focused on relationships and sex education, more specifically peer on peer bullying and harassment, which is unfortunately quite a pertinent topic at the moment in society. Students have been informed about identifying different kinds of abusive behaviours, but also recognising how and where they could seek further support if they were ever a victim. There was a specific focus on managing themselves safely online which has relevancy now more than ever for all young people.
In addition to more focused activities in tutor time, Year 11, alongside all other year groups, have completed their second round of student voice this half-term. All students have had the opportunity to feedback on a number of topic areas including:
How we could make rewards more relevant to students in their year groups (please see information linked to amazon voucher below)
How students feel supported in their specific subject interventions running in tutor time on a Tuesday, Wednesday and Thursday.
How students have found using Go4Schools since its introduction at the start of this academic year.
Specific activities students would like to complete as part of the build up to the Prom, as well as the evening itself (see information on Passport to the Prom below)
Upon reading this update, students should have completed their third and final Mock window with assessments in English, Maths, and Science. Students have again approached these exams in a really positive manner and feedback received should stand them in good stead for their final push towards the real thing in the summer. Individual feedback from all their subject areas will be given at the final year 11 parents' evening of the year due to take place on Monday 14 March. Bookings can be made in the usual way, but if you are unsure, please contact your child's learning mentor in the first instance. Students are beginning to enter the home straight in terms of exam preparation and revision plans should now be in place for all students. This is going to be supported by the after school revision programme, details of which were shared by Mr Atkins last week. Engagement with these activities is going to be monitored by our passport to the prom initiative, please see previous communication for additional details. To further reward positive engagement in lessons over the half-term Mr Foxon and Mr Atkins have given out £200 worth of Amazon vouchers to students over the last 2 weeks of the half-term.
Looking forward to next half-term and beyond, there are some really exciting opportunities on the horizon with the end goal hopefully coming into view for all students in Year 11. Further support and development around post 16 opportunities is going to be provided over coming weeks, including the opportunity to complete some Mock interviews to support students in future job applications.
The Y11 year group photo will also be taking place on Monday 28 February during P1.
Finally, I would like to take this opportunity to thank all parents and carers again for their ongoing support with Year 11 students as students approach their final weeks and months at NLS. All the efforts and endeavours will be rewarded in the end, I hope everyone has an enjoyable half-term.
Mr Foxon