Year 10 Update - Summer 1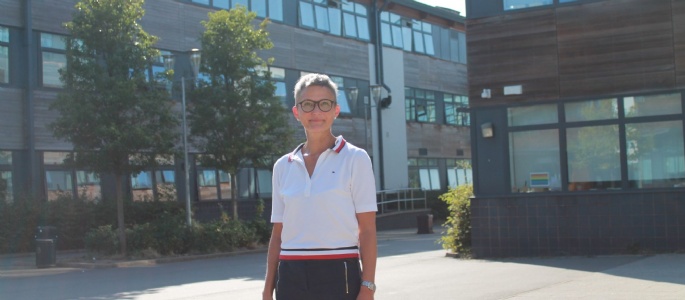 The more effort you give, the more commitment you show, the more opportunities you'll make, the further you'll go.
Tutor Curriculum
Revision Strategies and the RE exam
Students have been looking at timetabling for their revision. This is an important task that helps to organise time around school and other commitments in order to dedicate time effective revision. The Y10 students were exemplary prior to and during the exam. With two more exams left before this goes to print I know that they will continue to do themselves proud.
International Project
At the start of the half-term, students were tasked with creating a piece of art to show what it means to live without harming the world and each other, or to write a letter to the students in our partner school in India, explaining how students in NLS are trying live without harming the world and the reasons why this is important to them. Not only was this an opportunity to look at environmental issues that we are faced with and our responsibility to do our bit in reducing the impact we have, but it was an opportunity to develop further links with our partner school.
Queen's Platinum Jubilee
We are providing the opportunity for students to celebrate the Queen's Platinum Jubilee by looking at the significant contributions the Queen has made over her reign. Part of this is will involve tutor groups creating decorations, researching key events that have taken place, and then applying their research to a quiz. This will culminate in a Jubilee Cake competition at the end of the half-term.
Work Experience
Currently, 178 of 234 students have provided the correct documentation and information to secure an external work experience placement. This is fantastic when we consider the number of companies/providers who are still struggling with the impact of COVID-19.
The deadline for providing the documents has now passed and unfortunately we will not be able to accept any further requests to go on an external placement as there will be insufficient time to process the information.
For the students who will remain in school, we are currently in the process of securing alternative experiences which will take place in school, but will allow them to have a real insight into the world of work as well as develop key employability.
Rewards and celebration
It always gives me great pleasure when I am informed of the fantastic achievements of some of the students in Y10 outside school. I know there are more out there so please do let me know if your child has been up to something amazing.
Charlie R has been competing in the West Midlands Regional Swimming Championships. The highlights were winning the 100m & 200m Butterfly in the 15 year old age group. The 100m was a very close race which he won by 0.07 seconds. In the 200m he led from start to finish and won by over 6 seconds. Based on these results and others over this year, it looks like Charlie will compete in the British Swimming Championships in the 200m Butterfly and the English National Swimming Championships in the 100m Butterfly and 400m Individual Medley, which both take place during the summer holidays. Well done Charlie.
Rebecca M's cheerleading trip to America with Team England resulted in a gold medal and an appearance on 'This Morning'.
Anna R has had the wonderful opportunity to sing at the Royal Albert Hall with Armonico Consort.
Mrs Sarah Barley-Morey Mr Matt Atkins
AHT Y10 Lead, CEIAG/Learning Conversation Lead Senior Assistant Headteacher