Sixth Form Update - Spring 2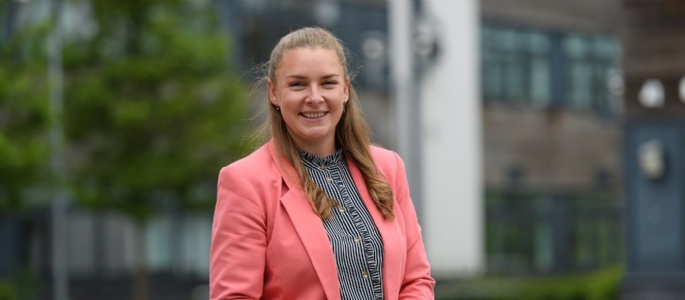 Our Sixth Formers have had a busy few weeks this half-term.
University UK Fair
On Friday 11 March our Year 12 students enjoyed their morning at the UK University Search Fair at Edgbaston relishing the opportunity to meet and chat with a number of universities and gather information as part of their post 18 planning. Not only were they happy with their freebies and swag bags, students commented on how it's given them the drive to get researching for their future, and others with how it's thrown more possibilities into their choices!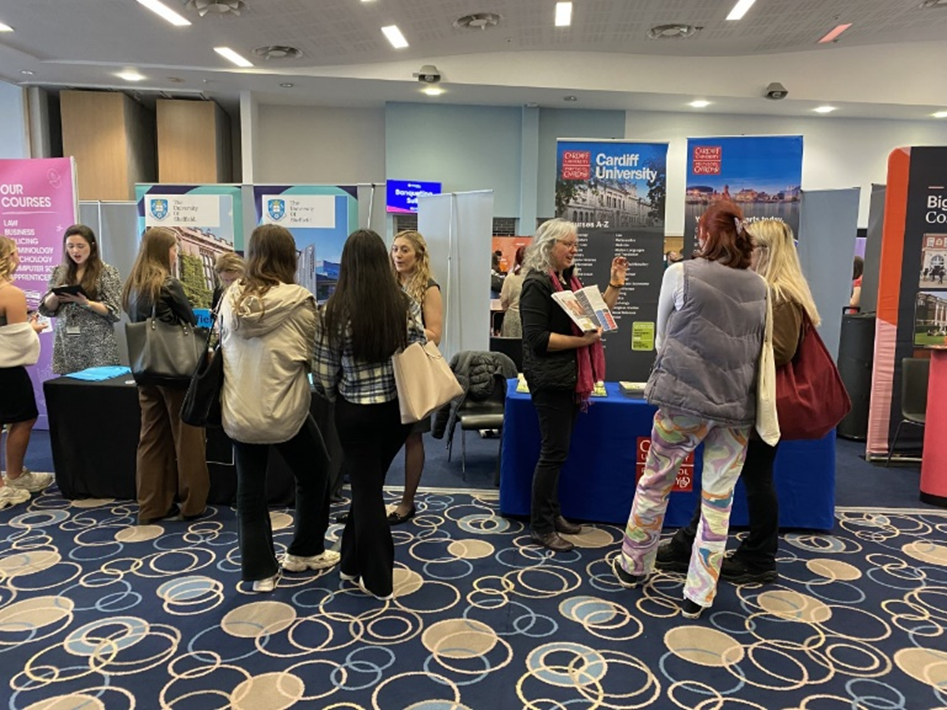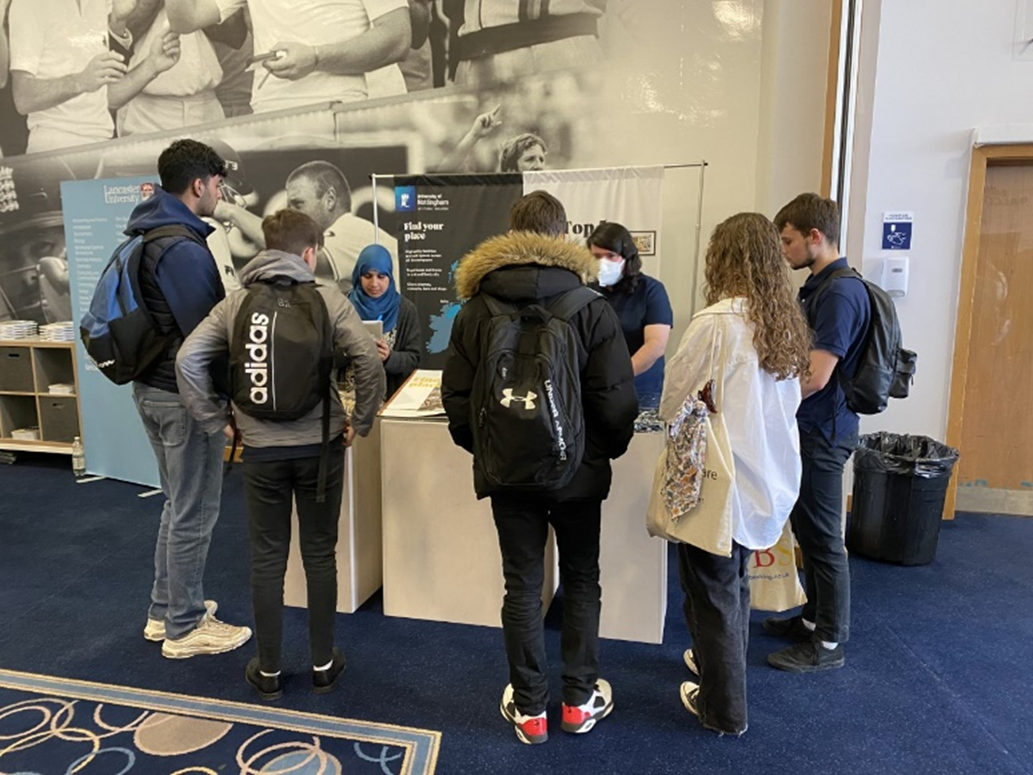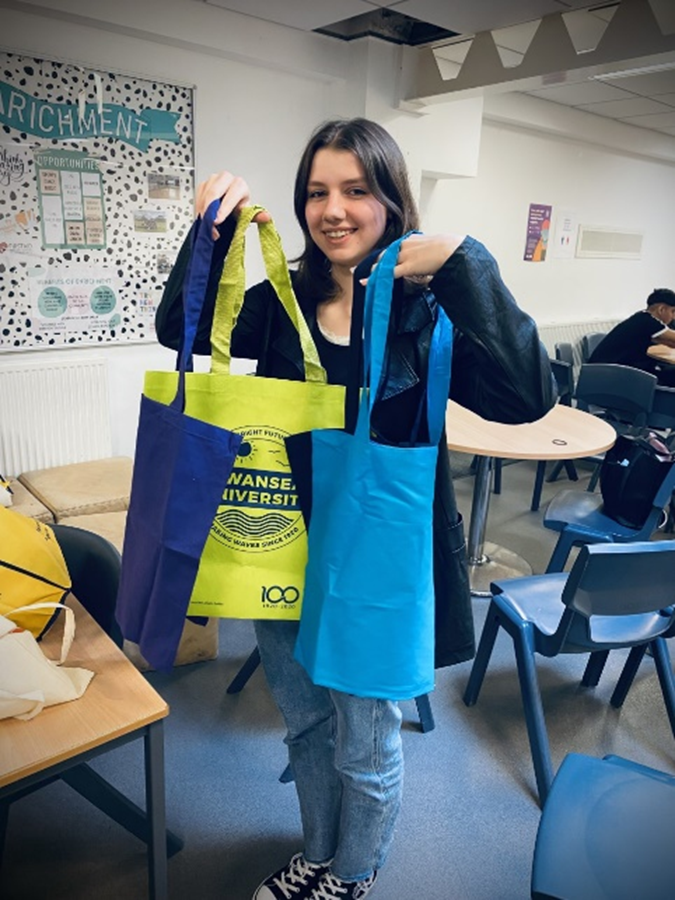 International Women's Day
On 8 March Sixth Form students appreciated International Women's Day with some departments sending students information of women who have inspired and influenced their subjects over the years. In assembly, we discussed IWD in relation to the women in Ukraine and how they are showing their strength through fighting for their country and supporting their families. This year's theme was #breakthebias with students and teachers showing their support.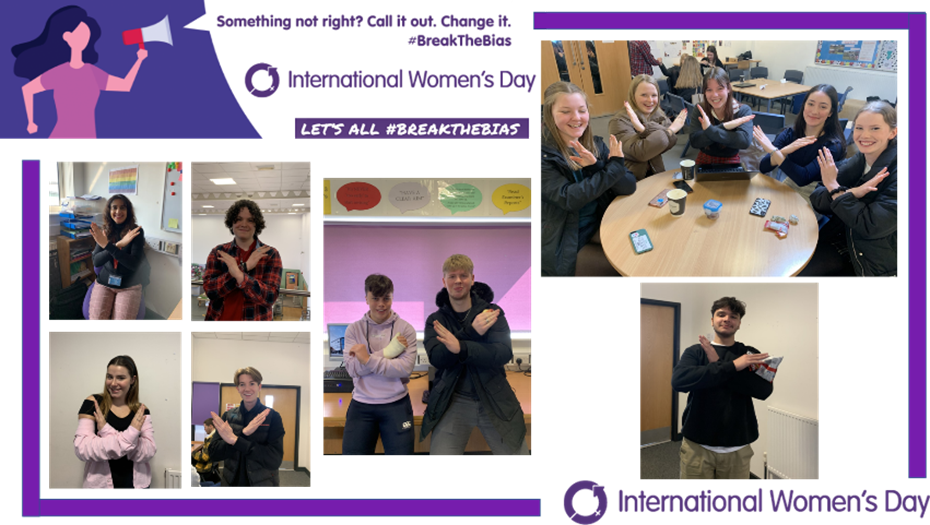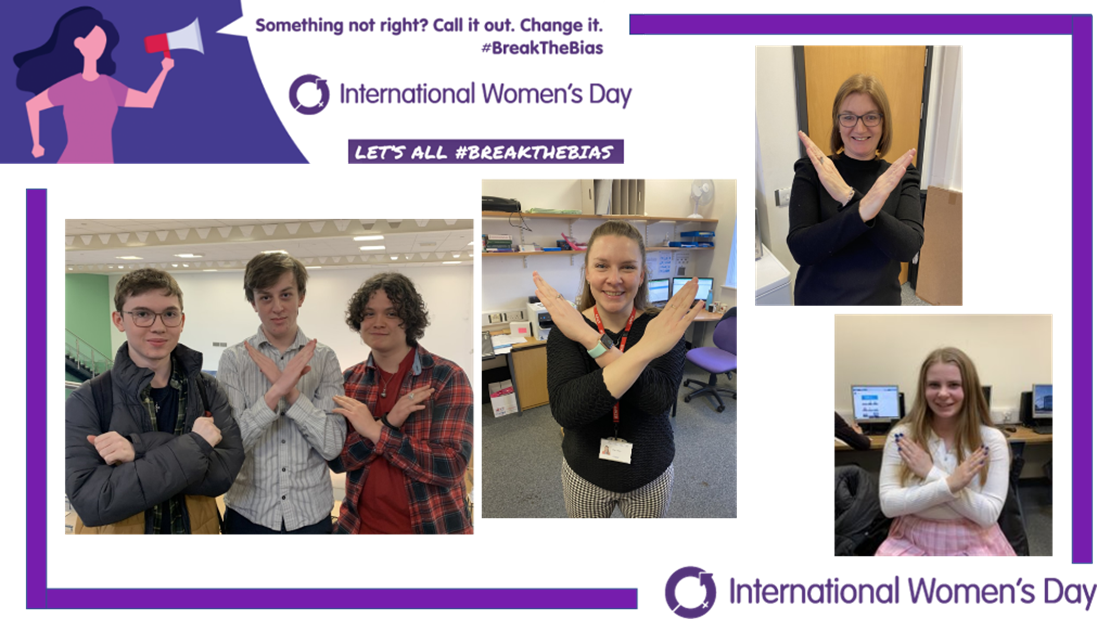 Physics Olympiad
On 4 March, some Year 12 students took part in the Physics Olympiad Senior Physics Challenge. The paper was very demanding, stretching the problem-solving skills of pupils beyond even the A Level course. We are delighted what they students achieved with a particular mention to Thomas for achieving Gold, the highest award, putting him in the top 8.9% of the candidates entered nationally.
It really is testament to the aspirations and quality of the students that so many entered in the first place; they should all be proud. It really was a very demanding challenge.
Gold: Thomas A
Bronze 1: Adam S
Bronze 2: Tom LB, Shahmeer, Bede
Commendation: Jodie C, Will C, Henry F, Oliver L, Oliver T, Tanisha T, Henri T
Ukraine support and fundraiser
As promised in last week's letter, below is the picture of the Sixth Form students coming together to make the Ukrainian flag in their support for Ukraine. Donations have totalled £462.75 so far which will be donated to the DEC (Disasters Emergency Committee - Ukraine Humanitarian Appeal). The students also requested to do a minute silence for those who have lost their life in the conflict and to reflect.
Further thanks for the donations that have been brought to the Sixth Form office in support of a neighbour of one of our students shortly taking in two sisters and their three young children (a boy aged 9, and girls 6 years & 14 months) from Ukraine which we are supporting alongside the whole school appeal. Any items that you might wish to donate to help these families we will be pleased to receive in the Sixth Form office.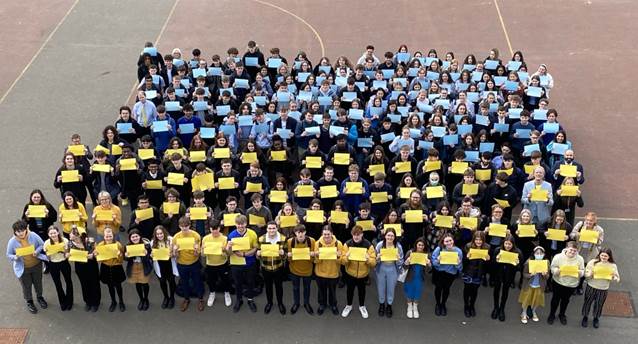 NLS Sixth Form Culture Day
Our Diversity & Equality Assistant Student Leader and friends organised and ran a successful Culture Awareness Day on Thursday 31 March, where students brought in a variety of food from their culture or heritage. It was a great success, with students enjoying the delicious array of food at break time. We followed this up in assembly explaining the benefits of cultural diversity, how to celebrate others' cultures and why it is so important. Thank you to everyone who brought in food, to the students and parents who made it (it was delicious!) and for all the students who got involved. Special thanks to Pradeeptaa in Year 13.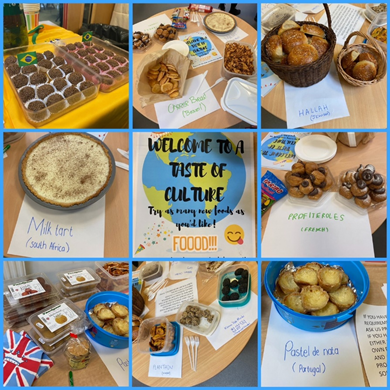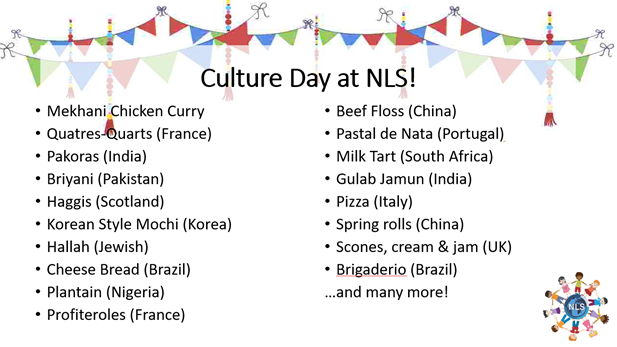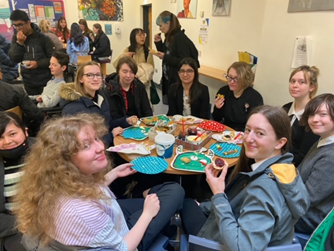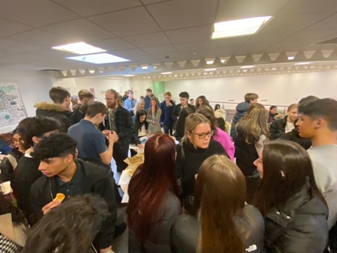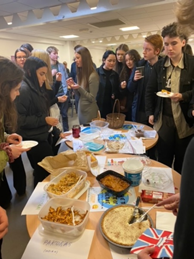 Year 11 Sixth Form Interviews
It has been lovely meeting current and external Year 11 students for the Sixth Form Interviews over the last few weeks. Having the opportunity to talk about how they spend their time outside of school with some incredibly impressive extra-curricular activities or learning about their aspirations for the future was a rewarding experience for all those involved. All students were polite and were really strong representatives for their Year group.
We are excited to have you in the Sixth Form in September 2022!
Student Leadership Opportunities.
As our Year 13s turn their full concentration to their summer exams we would like to thank the Senior Student Leadership team for their hard work this year. The new events they have inspired will be on our calendar for years to come and their help and support will not be forgotten. Thank you to Jai and Chloe for leading the team, and thanks to the team; Millie, Reyaan, Leo, Jess, Sophie, Nicole, Anya, Joe, Issy, Milly & Niall.
This opens the doors to the next group of students to take the mantel. Applications for the leadership roles will open after Easter, with two Senior Student Leader roles and a group of Assistant Senior Student Leaders to support them and to develop further areas within the Sixth Form, NLS and the wider community. More info to come!
Student Spotlight
Part of our aims for NLS Sixth Form are to support the development of each student holistically and for them to be world-ready individuals who are intellectually and emotionally intelligent. We encourage students to develop their skills for the ever-changing world, achieving their individual potential.
We would like to 'turn the spotlight on' some of our students who are achieving this and developing themselves in and outside of school. We have so many impressive students, so we will introduce you to a couple each bulletin!#