PE Update- Summer 1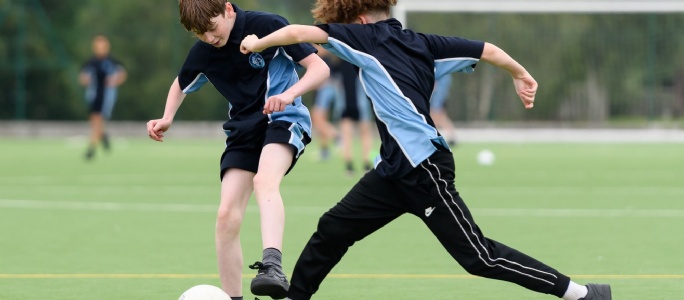 The sun has been shining somewhat and the temperature is steadily increasing. Our students have enjoyed a breadth of outdoor sports in Summer 1. Athletics, tennis and rounders have been all go with the cricket and softball still to come. Students should look out for opportunities to represent NLS in cricket, rounders, athletics and tennis following the half-term break. The best way to get selected for teams is by attending the dedicated club nights. Please see the updated Summer 2 extra-curricular timetable below for more details on clubs and fixtures
Summer 2 Extracurricular Timetable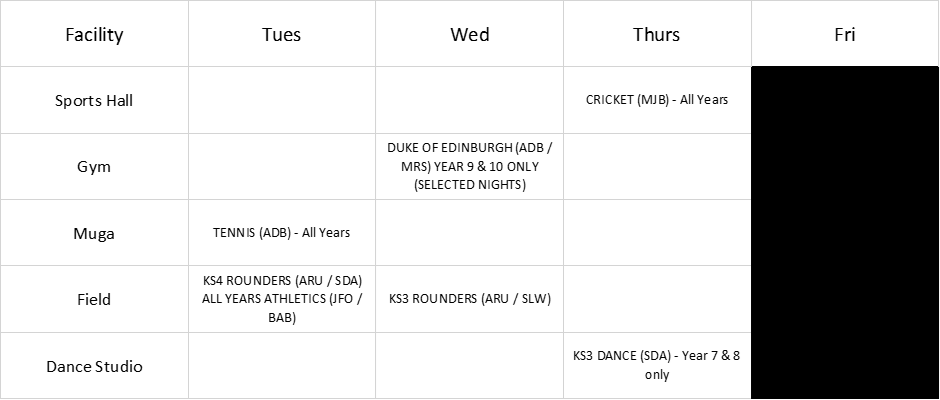 Upcoming Fixtures
We have fixtures for all year groups in Summer 2 in cricket, rounders and athletics. Please see below dates and the teams involved:-
Rounders
Year 7 – 7th June vs Campion, Southam & Arnold Lodge, 7th July vs Myton
Year 8 – 7th July vs Campion & Southam
Year 9 – 16th June vs Myton
Cricket
Year 7 – 23rd June vs Campion, 30th June vs Aylesford
Year 8 – 21st June vs Aylesford, 29th June vs Campion
Year 9/10 – 9th June vs Campion, 16th June vs Aylesford
Athletics
Year 7/8 – 28th June – Town Championships

Year 9/10 – 24th May – Town Championships
Duke of Edinburgh Corner
DofE Practice Expedition Day
On Wednesday 11 May all 115 of our Bronze Duke of Edinburgh students underwent a practice expedition day as part of their final preparations for their summer qualifying expeditions in July. On a wet and windy morning, our year 9s headed out for practice walks around the North Leamington area, passing though the likes of Ashow, Milverton and Lillington on their travels.
In spite of the desperate weather, all groups persevered brilliantly to complete the walks in the three hour time frame. Our Year 10s had the luxury of starting their day in the relative comfort of the school building, completing 3 x 50 minute workshops on cooking, tent building and first aid. At lunchtime the year 9s and 10s switched over, with the Year 10s heading out into the much improved conditions for their 3 hour practice navigation, whilst the year 9s dried out indoors and completed the workshops. The students had a fantastic day, learning the essential skills they will need to successfully and safely accomplish their qualifying expeditions.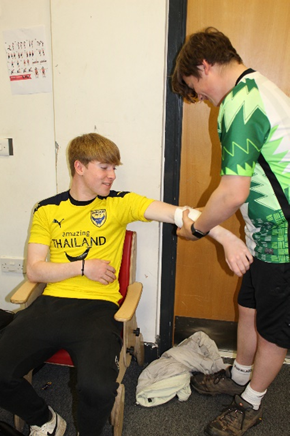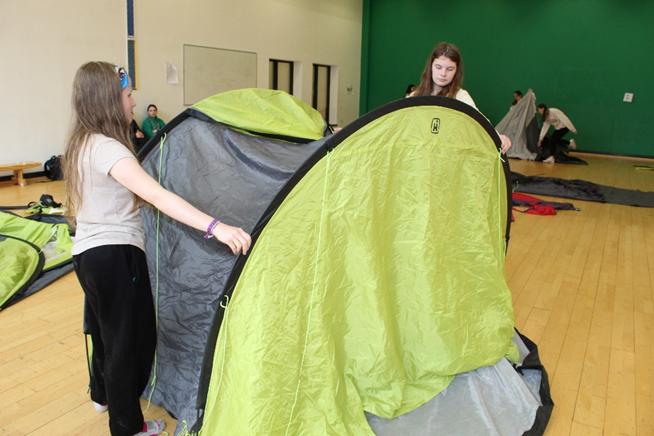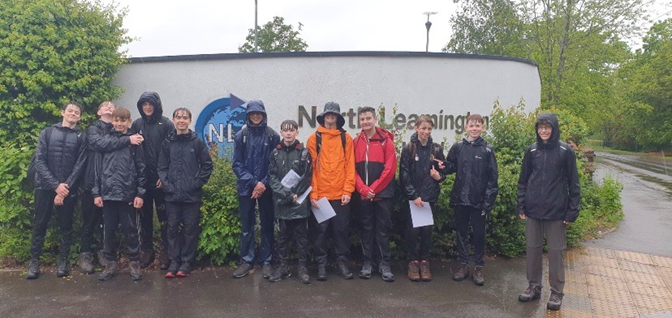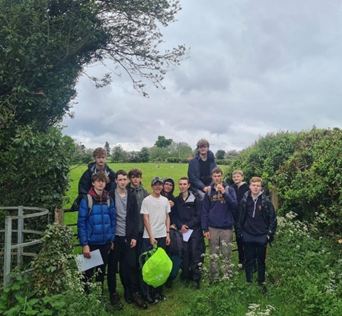 Athletics
Town Championships Team Results
Year 9 boys team – 1st overall
Year 9 girls team – 4th overall
Year 10 boys team – 3rd overall
Year 10 girls team – 2nd overall
Our year 9 and 10 athletics squads travelled to Edmondscote Athletics track on Tuesday 24 June to compete in the Town Championships. It was a hugely successful day with large numbers of NLS students selected for Central Warwickshire, to compete at the County school's athletics championships.
These championships will be held at the Pingles Stadium, Nuneaton, CV11 4LX, on Saturday 11 June. The event is a selection event for the Warwickshire team for the Mason trophy which is on the 18 June in Stoke, as well as a chance to gain English Qualifying time for the upcoming ESAA.
Congratulations to the following students on their selection to represent Central Warwickshire in the Championships.
Junior girls
Isla S - Shot
Junior Boys
Theo R – High jump / Jimmy W - 100m, 800m, Relay / Tom I - 200m, 300m, Relay Archie L - 1500m / Sam R – triple jump, javelin / Brando M - shot, discus /James L - Long jump
Inter girls
Serena T 100m, relay / Ellie L 800m / Millie P 1500m
Inter boys
Jacob M - 200m, relay / Daniel W – triple Jump / Noah B – Long jump /Houdini L - Shot
Girls' School Games Football
Our Under 13 girls and Under 15 girls represented NLS on Wednesday 25 June at Myton School in the annual school games football festival – competing for a place to represent Central Warwickshire at the County finals. We entered two strong teams into the U13 girls tournament; a round robin format vs teams from Myton, Southam, Campion and Kenilworth. Our girls put on a great showing, with NLS B coming out joint top of the table with Myton A on 26 points each. The top two then played each other again in a final. Having taken an early lead through Paulina S, our girls were pegged back to 1-1, and extra time was required to separate the two sides. Unfortunately for NLS it just wasn't meant to be as Myton scored early in extra-time to claim victory in a very even contest. Our NLS A side went into the 5th-6th place play-off game vs Campion, coming out on top of that clash to claim 5th place overall.
Star of the tournament NLS A – Joanna Pt
Star of the tournament NLS B – Mae HS
Our U15 girls took on Myton in a winner takes all match in the afternoon. A closely contested game was settled by a well-taken Ellie L goal. The girls battled brilliantly vs a strong Myton side, defending resolutely throughout. The team still had keeper Sadie S to thank, who pulled off two fantastic saves either side of half-time and gave the girls a deserved victory!
Stars of the match – Ellie L & Sadie S