PE Update - Spring 1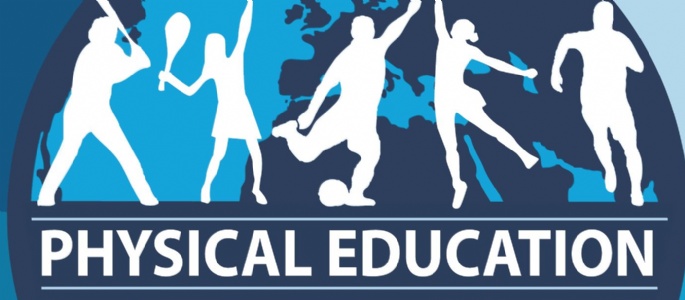 As we come to the half way point of the academic year, it is a good time to reflect upon just what a busy half-term and academic year it has been so far for the PE Department and our sports stars. As the light returns in the evenings and we emerge from the depths of winter, warmer weather is surely on the way
It has also been a time of reflection for the PE department and whether we are meeting the high expectations of our department vision.
"Inspire all students to participate in and enjoy a broad and balanced PE curriculum, whilst recognising the importance of a lifelong healthy, active lifestyle. We aim to provide students wider opportunities to participate in sport both recreationally and competitively, whilst also enabling clear, personalised pathways and qualifications for students to pursue careers in the field of Sport & PE"
Our previous half-termly bulletins detail what we have been able to offer so far this academic year and I'm sure that you will agree we have been busy with a large offer of clubs and opportunities for our students. Below is a flavour of what we have been up to during Spring 1. Hopefully you will agree we are fulfilling the vision.
Cross Country Success - NLS student is Warwickshire Schools Junior Boy's Champion
Well done to all the runners who took part in the Warwickshire School's Cross County event at Princethorpe College on 21st January. Students from Year 7 to 9 represented NLS and they gave it their all recording some pretty impressive times.
Archie L (Year 9) took first place and was crowned Warwickshire Schools Junior Boy's Champion! He completed the course in a time of 12:08 – beating his nearest rival by a clear 9 seconds!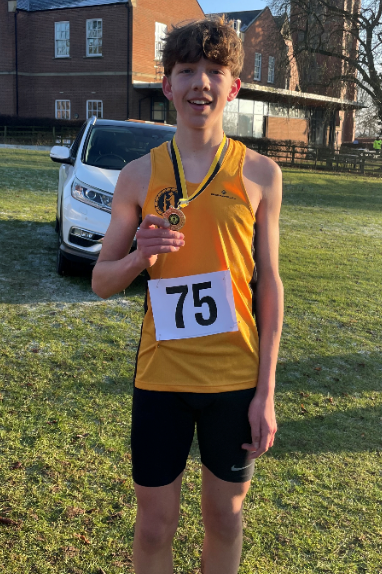 As a result Archie will have the opportunity to represent Warwickshire at the English Schools Cross Country Championships at Wollaton Hall in Nottingham on Saturday 18th March 2023.
Our Team Results include:
Minor Boys – Danel Z (15th)
Junior Boys – Archie L (1st), Jacob S (16th), Alex M (29th)
Junior Girls – Daisy G (12th), Aeryn BS (30th), Isabelle S
All the PE department at NLS are incredibly proud of Archie and all our runners this academic year whom have represented NLS, showing resilience and perseverance!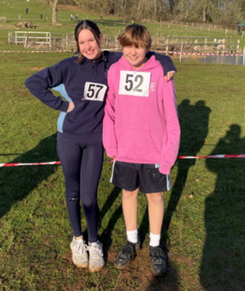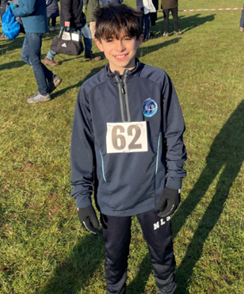 Half Term Teacher Reports
Y11 GCSE PE Moderation – Mr Beese
Each Tuesday, our Year 11 GCSE students have been working hard in after-school moderation sessions. Student kit, attitude and behaviour during these sessions has been exemplary, showing the very best of sport at NLS. As a department we have moderated table tennis, football, badminton, athletics, netball and handball. Sessions have frequently run past 5pm and at a relentless pace; despite a busy day of learning our pupils have really risen to the challenge and will no doubt produce results they can be proud of.
KS4 Netball Club – Miss Watkins & Miss Usen
Netball Club continues to see high numbers of students attend across our KS4 year groups. All league fixtures have now been played and semi-final matches organised. Our Year 7, 8 and 9 teams have made it through to the cup semi-final and our Year 10 team have made it through to the plate semi-final for their leagues. It has been fantastic to see all teams working hard and enjoying playing and we would like to give a special mention to Anna J (Y11), Alice L (Y12), Nancy F (Y12) and Grace HS (Y12) for being brilliant Sports Leaders at Netball Club. We wish all teams the best of luck in their next fixtures and the best of luck to progress to the finals!!
Squash – Miss Watkins
During November we entered some of our KS3 &KS4 students into the National Squash Championships, with support from Steve and Jason at Leamington Lawn Tennis & Squash Club.
After winning the first round, our KS4 team then played in the second round of the cup where they were against Abingdon, KES and JHGS. They came a fantastic second place, narrowly missing out progressing to the final round, as only the first placed team went through. However, they all played with fantastic attitude, determination and sportsmanship!
Both of our KS3 team also played in the second round of the plate and we placed in different pools and therefore played against different schools.
The KS3 A team played against Tythering School and Manchester Grammar A where they placed 2nd and the KS3 B team played against Wycliffe College B, Sir Thomas Rich's School and Reeds School where they placed 3rd.
We are awaiting final confirmation of teams through to the final round, as in the plate the teams finishing 1st and 2nd in their respective pools can progress – fingers crossed for our KS3 A team!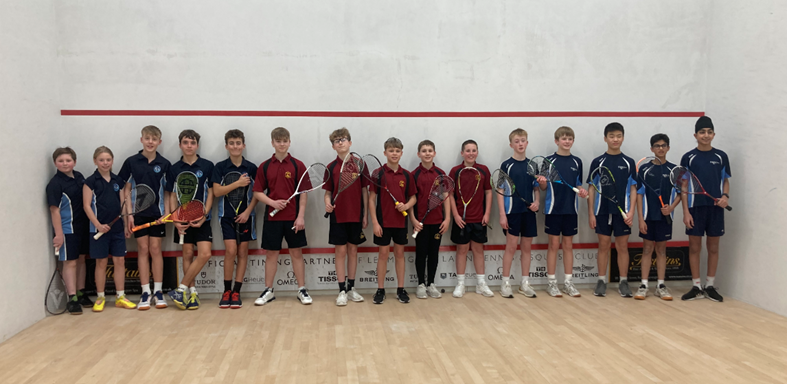 The students and I would like to thank Steve and Jason at Leamington Lawn Tennis & Squash Club for their support in selecting the teams and coaching throughout the tournaments.
Girls Football – Mr Beese
Our U13 girls played their first competitive fixture of the year as the District Cup got underway with a last 16 clash vs Nicholas Chamberlain School. The game was played at North Leamington school under floodlight on the astroturf. Despite a few pre-match nerves, the team put on a fantastic attacking display, comfortably running out 8-0 winners!
The girls will now play Shottery Girls' Grammar school on Monday 6 March. This is also a home game. The squad will be posted on the noticeboard outside the PE office when we return from the February break.
Upcoming Girls District Cup Fixtures
U14 Girls District Cup QF vs Shottery Girls Grammar School (13 February at home 4pm KO)
U16 Girls District Cup QF vs Kenilworth School (1 March away 4pm KO)
KS3 Basketball – Mr Sarwar
KS3 Basketball has been amazing this half term with large numbers of students across KS3 attending every week. There has been a great atmosphere and some brilliant games of basketball taking place every Wednesday. Well done to everyone who has taken part!
KS4 Badminton – Mr Guilfoyle
This term the NLS Badminton Club for KS4 has been a great success. We have had a lot of pupils who have no prior experience playing badminton attend and try a new sport which is fantastic, as well as experienced students that play to a high level outside of school. Through playing tournaments in the Club, we have seen some great competitive games between students. This has also allowed students to improve by playing across a range of abilities and experiencing different approaches and tactics in the games. Students have said how much fun and how enjoyable each session has been for them, shown by the growing numbers.
KS3 Table Tennis – Mr Sarwar
KS3 Table Tennis has been really popular this half term, with numbers growing at the Club each week. There has been a great environment during each session with all the students playing and learning from each other. Well done to everyone who has attended during this half term.
Fitness Club – Miss Davis
Fitness Club has been a great success as a new Club that started in 2023 and we have seen growing numbers and growth in popularity each week. Students have been excellent in using fitness equipment to improve their cardio and strength. Well done Fitness club! Thank you to Annie R for supporting students in the club.
KS3 Dance Club – Miss Davis
Wow – what a fantastic start to the year in KS3 Dance club! We have grown in numbers with lots of new students starting and we have made a start on some exciting choreography for our upcoming Dance Recital. The performance will on Wednesday 29th March 2023, starting at 6.30pm. Tickets will be on sale soon through ParentPay. Thank you to our Dance Leaders Rosie R, Sophie B, and Heidi R and Felicity W for contributing choreography and supporting students at Dance Club.
Hockey – Mr Piper
Hockey Club, on a Wednesday, has been increasing in popularity as the weeks progress. This club is open to all students of all ages from Y7 – Y13 and all abilities, no experience is needed! With a range of ages within the club, a great and inclusive atmosphere is created where students are able to learn from and support each other in developing their hockey skills. As the club continues to grow we are looking to organise both KS3 and KS4 fixtures against other local schools.
Duke of Edinburgh (DofE) – Mr Beese
Both Bronze and Silver DofE pupils will be attending navigation training trips on 9 March and 21 March. Our Bronze team will be heading to Leek Wootton for the day, whilst our Silver teams will make the trip over to Elmley Castle near Evesham.
Both groups will be undertaking bespoke navigation training led by the excellent Venture Outdoor. The company have led training for our DofE teams in previous years and they have been fantastic days out with superb navigation learning opportunities. Letters have gone home to all pupils with full details of the navigation day and requested payment deadlines. Payment is inclusive of the navigation training trip and the expedition element in the summer term.
Details regarding further training nights and the expedition element to follow the half-term break.
Duke of Edinburgh Report Cards
As pupils approach the end of the required hours to complete a section, they are reminded of the importance of asking their independent assessor to complete the respective report card. The report card can be handwritten on the section specific report card received in the participant pack or they can direct their assessor to the DofE website where the assessor can complete and submit the report online. Please see guidance below to ensure that report cards submitted to the required standard.
Report cards must be fully completed with no gaps and signed by the assessor, including all relevant contact details. Each report card must have a different assessor whom is independent and over the age of 18
The frequency section of the card must refer to the length of time spent per week on that section. Remember pupils must complete each section for a minimum of 1hour per week, every week. A card which simply states the pupil did the activity 'once a week' will be rejected
Pupils must take into account periods of holiday and illness. Where they have missed a week, this must be an extra week that is caught up. A 3 month section must be 13 weeks x 1hr (minimum) per week, a 6 month section must be 26 weeks x 1hr (minimum) per week
The details on the report card must match what is recorded in the pupils eDofE account. If a pupil has stated in their eDofE account that a section has started on 01/10/22, this must be reflected in the report card. This is the same for all other relevant details. If the pupils assessor changes, this detail must be changed in the eDofE account
For any support or queries with the Duke of Edinburgh award, please contact abeese@northleamington.co.uk
Upcoming KS3 Core Games Curriculum
| | | |
| --- | --- | --- |
| Year 7 Boys | Badminton | Dance |
| Year 7 Girls | HRF | Football |
| Year 8 Boys | Dance | Handball |
| Year 8 Girls | Football | Table Tennis |
| Year 9 Boys | Handball | Badminton |
| Year 9 Girls | Table Tennis | Football |
Where students have Football in their core games curriculum in the upcoming half term it is likely that they will be on the field. Therefore, it is important that an additional bag is brought for these lessons to place muddy footwear in after the lesson.
Many Thanks