PE Update- Spring 1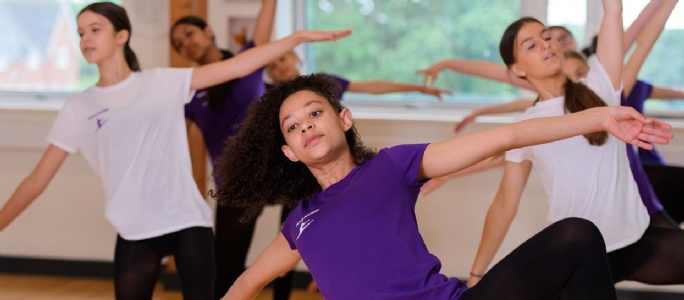 As we mark the halfway point of the academic year, it is good time to reflect upon just what a busy half-term it has been for the PE department and our sports stars. As the light returns and we emerge from the depths of winter, warmer weather is surely on the way. It has also been a time of reflection for the PE department and whether we are meeting the high expectations of our department vision, which is to:
"Inspire all students to participate in and enjoy a broad and balanced PE curriculum, whilst recognising the importance of a lifelong healthy, active lifestyle. We aim to provide students wider opportunities to participate in sport both recreationally and competitively, whilst also enabling clear, personalised pathways and qualifications for students to pursue careers in the field of Sport & PE"
For a half-term of only 7 weeks, it is incredible just how much the department has been able to offer. Below is a flavour of what we have been up to and a snippet of what's to come. Hopefully you will agree, we are doing our upmost in fulfilling that vision, to get the very best for our students at NLS.
Year 11 GCSE PE Moderation
Each Tuesday during Spring 1, our year 11 GCSE PE students were put through their paces in after-school moderation sessions in a range of sports. Student kit, attitude and perseverance during these filmed and staff moderated sessions has been exemplary, showing the very best of sport at NLS. As a department we have moderated table tennis, basketball, football, badminton, athletics and rugby. The sessions have frequently run past 5pm and run at a relentless pace; and despite a busy day of learning, our students have really risen to the challenge and will no doubt produce results they can be proud of in the 2022 final examinations.
Spring 1 Curriculum Review
This year our students have been involved in a host of different sports and activities during their curriculum – below is a rundown of what our students have been up to during Spring 1:
KS3 Games – Dance, Football, Basketball & Fitness
KS4 Games – Table Tennis, Badminton, Handball & Football
KS4 Sport & Exercise (year 9) – Fitness Testing and Methods of Training
KS4 GCSE PE (year 10) – Cardiovascular & Respiratory System
KS4 BTEC Sport (year 10) – Fitness Testing and Training Methods
KS4 GCSE PE (year 11) – Socio-Cultural, Engagement Patterns, Ethics, Media in Sport, Commercialisation
KS4 BTEC Sport (year 11) – Training Programme Prep and Completion, Leadership
KS5 A-Level PE (Y12) – Anatomy & Physiology, Sport Psychology, Emergence Evolution Modern Sport
KS5 BTEC Sport (Y12) – Emergency First Aid, Analysis referee performances,
KS5 A-Level PE (Y13) – Anatomy & Physiology, Sport Psychology, Deviance in Sport, EAPI Prep
KS5 BTEC Sport (Y13) – Fitness Testing, Sport Psychology, Emergency First Aid, Proposal Planning Sport Events,
Cross Country Champion!
Archie Lane (Year 8) was crowned Warwickshire Schools Junior Boy's Champion at Kineton School on 22 January, completing the course in a time of 12:48 – beating his nearest rival by a clear 9 seconds. As a result, Archie will have the opportunity to represent Warwickshire at the 'English Schools Cross Country Championships' at Hop Farm in Kent on 19 March 2022. All the PE department at NLS are incredibly proud of Archie and all our runners this academic year who have represented NLS, showing resilience and perseverance.
Results from the Warwickshire Schools Championships – 22/1/22:
Minor Boys (Y7) – Jacob Smith (10th), Alex MacDonald (19th), George Ochoa (30th), Joe Taulbut (39th)
Minor Girls (Y7) – Lucy Matthews (7th), Bella Loveday (30th) & Eva Cronin
Junior Boys (Y8) – Archie Lane (1st), Laurie Fisher (26th)
Junior Girls (Y8) – Esther Vaughan (12th)
Duke of Edinburgh Award
119 year 9 and 10 students are currently progressing towards their Bronze award. The numbers involved is testament to our pupils and their willingness to go above and beyond. Collectively our pupils are going to contribute over 1,500 hours of voluntary work in our local community this academic year and will make a real difference to people's lives.
In March, both our year 9 & 10 cohorts will complete a day of offsite navigation training with Venture Outdoor, a company that NLS have worked with before, who will put our intrepid adventurers through their navigation paces as they begin their preparations for their practice and qualifying expeditions. Information regarding the March offsite navigation training has been emailed to parents and careers.
Key dates of note for Bronze DofE are provided below for years 9 & 10 respectively. There is a compulsory meeting for each cohort scheduled for after the feb half-term:-
Year 9
| | |
| --- | --- |
| Session Date - 2022 | Content |
| 9 March | Year 9 Bronze DofE catch-up meeting in H208 |
| 23 March | Offsite navigation training day with Venture Outdoor (8.50am-3.20pm) |
| 6 April | Packing for an expedition & practice expedition preparation |
| 4 May | Basic first aid training & route cards |
| 11 May | Practice expedition (8.50am-4.30pm) & camp craft training |
| 25 May | Qualifying expedition planning & route cards |
| 6 July | Qualifying expedition meeting & kit collection (3.20-4.30pm) |
| 8-9 July | Qualifying expedition (2days walking, 1 night camping) |
Year 10
| | |
| --- | --- |
| Session Date - 2022 | Content |
| 2 March | Year 10 Bronze DofE catch-up meeting in H208 |
| 10 March | Offsite navigation training day with Venture Outdoor (8.50am-3.20pm) |
| 6 April | Packing for an expedition & practice expedition preparation |
| 4 May | Basic first aid training & route card practice |
| 11 May | Practice expedition (8.50am-4.30pm) & camp craft training |
| 25 May | Qualifying expedition planning & route cards completion |
| 13 July | Qualifying expedition meeting & kit collection (3.20-4.30pm) |
| 15-16 July | Qualifying expedition (2 days walking, 1 night camping) |
The training sessions are compulsory, and pupils must successfully complete each stage of training before being allowed to undertake their qualifying expedition. Training will take place at the Sports Centre and will run from 3.20pm-5.30pm unless specified.
Netball Round-Up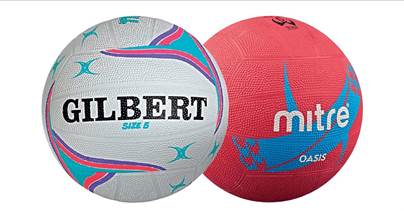 Our Year 7 Netball team was successful in beating Campion 18-1 in the Plate semi-finals sending them straight through to the Netball finals night on the 16 March 2022. Our Year 9 and 10 Netball teams have also managed to get through to the Plate semi-finals and our Year 8s are into the Cup semi-final competition. Year 8 play Southam, Year 9 play Myton and Year 10 play Kings High in their semi-finals.
It has been fantastic to see all of the teams working so hard and the brilliant attendance at the extra-curricular club in the Autumn term. We wish all teams the best of luck in their next fixtures! Come on NLS, let's all get to the finals!!
Chicago the Musical trip
Year 10 BTEC Dance students were able to watch a live performance of Chicago The Musical at The Alexandra Theatre, Birmingham this half-term. It was great to be back in the Theatre after a long period of theatres being closed. The students had a fantastic time and were able to see professional dancers in order to learn about key performance skills for their assessment of 'All that Jazz'. Big well done to Y10 dancers on their Jazz assessment!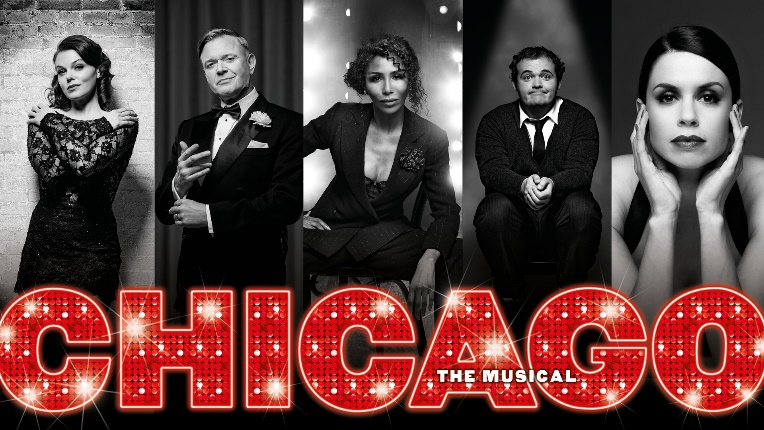 Spring 1 Extra-curricular Round-Up- Other Sports
Spring 1 has seen the return of the ever popular basketball club to our extra-curricular offering following the 2020-21 lockout of the sports hall! In excess of 100 pupils have accessed the club across years 7-11 this half-term, as the PE department ran the club on 3 separate evenings to cater for all year groups. There has been some fantastic talent on display and some real shot making ability shown!
As our students made their way back to online learning following the Christmas break, the PE department spent the day being put through their paces by an instructor from England Boxing. This has now enabled the department to deliver fitness sessions which incorporate Olympic-style boxing techniques. This has initially been introduced as an extra-curricular activity for KS4, and is being drip fed into our KS4 and KS3 curriculums. The Spring 2 Extra-Curricular offer has this available to all students in Y7 & 8 with Mr Burt.
Miss Davis' dance clubs at KS3 and KS4 have also proved popular with students at KS4 using the additional time to rehearse for dance recitals and KS3 students exploring different concepts through dance.
Mr Piper's hockey club each Wednesday is still proving to be as popular as ever, and the return of the light has allowed rugby club with Gareth from Leamington RFC to resume post-Christmas, attracting students across all year groups and preparing them for the rugby tournaments during Spring 2.
Our Sixth Form footballers were victorious in a 7 a side tournament hosted at NLS in January. The tactical nous of Mr Beese ensured they won all games during the tournament and returned the trophy back to NLS!
Spring 2 Extra-curricular Timetable
We aim to cater for as many students as possible throughout the academic year. To do this, we continually review and adapt our extra-curricular offering. Please view the updated extra-curricular timetable for Spring 2.
We have also included confirmed fixtures in bold across Rugby, Football and Netball for Spring 2. Please be advised our fixtures planner is live and regularly updated within department. We are currently in the process of arranging additional fixtures for Spring 2 for basketball, hockey and additional football fixtures.

We wish our students (and parents & carers) a restful half-term and we look forward to welcoming students back to the PE department the following week.
Mr Burt