English Department Update -Autumn 2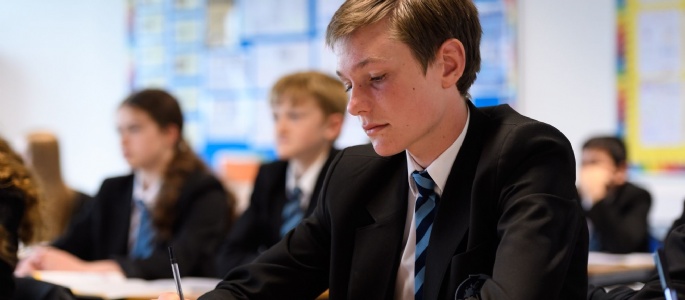 It has been a fantastic first term for the English Department, with lots of projects devised by staff to help enhance the wider curriculum we offer, and engage students beyond the classroom.
We are in a unique and privileged position in English to explore the world, ideas and feelings that help us to make sense of life and what is happening around us, and that is what we hope we have promoted with some of the below.
Sixth Form Open Evening was a huge success for English, with both staff and students in their element discussing the power and beauty of our subject.
During the last two Tuesdays of this half-term, we put on Macbeth lectures for Year 11 aimed at raising students to the highest levels. We covered topics such as: does Macbeth gain a true understanding of life in Act 5; is Lady Macbeth evil, or the victim of horrific circumstance; and is Malcolm the best example of a leader in the play?
Year 12 English Literature students have put together a book club. The first book was 'Shuggie Bain' by Douglas Stuart, which brought an interesting range of opinions. We will be meeting in a few weeks for our next book, 'Conversations with Friends' by Sally Rooney.
The Year 10 book club meets every Monday lunchtime in C125. We have been working through the book 'Room' by Emma Donoghue which has inspired an emotional response so far!
Poetry
Some students in Year 10 wrote and recorded their own spoken word poems about power and conflict. They explored within them ideas of loss, war, internal conflict, and overcoming obstacles to find a path to happiness. There poems were extraordinary and demonstrated an excellent understanding of the power of words and how they can be used to spread a message, which is exactly what was set out to be achieved.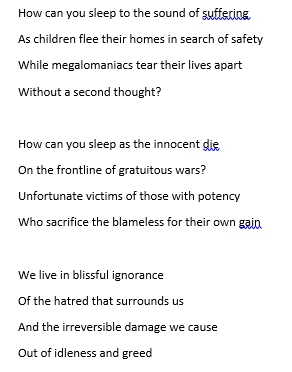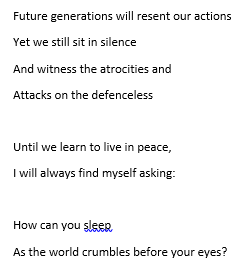 Year 9 students also tried their hand at poetry, writing this time about the Gothic genre. The enthusiasm amongst students to create something both magical and powerful was compelling.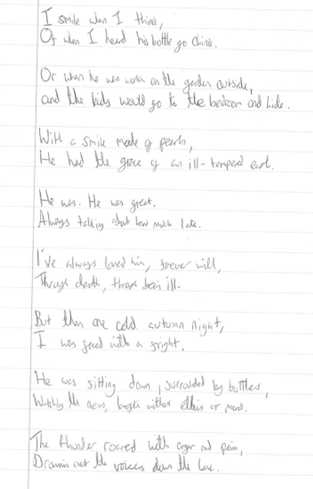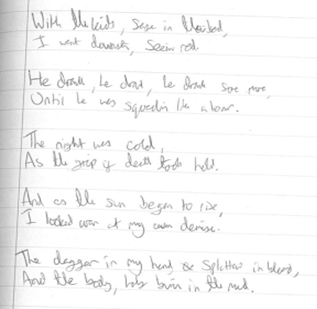 Black History Month
During Black History Month, Year 7 were given the opportunity to write creatively about the fight for equality. As a department we felt strongly about educating students on the horrors of the past and how the fight for equality continues. We wanted students to have a voice and feel empowered by the fact that they were being listened to.
Write Now Challenge
This term we have introduced a Write Now Challenge for all students from Year 7 – 10. For this project, students are given 25 minutes to write 200 creative words on a given topic, using a specific success criteria that includes a key word of the week. For example, Year 7 were given the opportunity to describe their journey to school as a wild adventure, and Year 10 were asked to describe a setting, changing the mood halfway through. The aim of this project is to not only allow students to get back into the habit of producing extended pieces of writing, but to be able to freely explore their imaginations and find their voice.
Year 10 example: Year 7 example: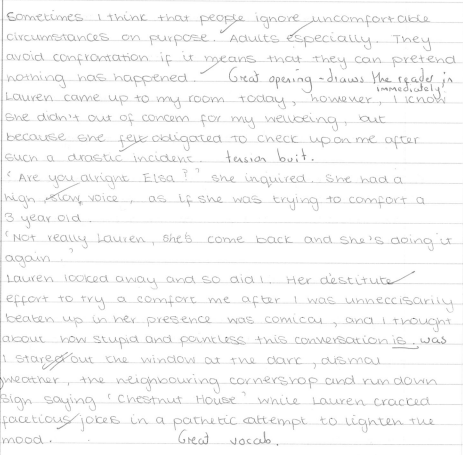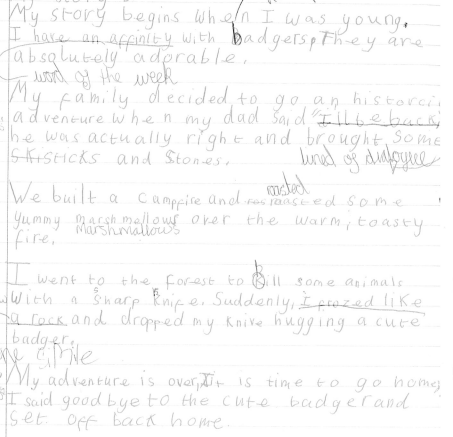 Creative writing over Christmas
Over the festive period, if your Year 7 child would like to do some English creative writing they can complete another Write Now Challenge. Any problems please email lwilson@northleamington.co.uk