Drama Update- Spring 2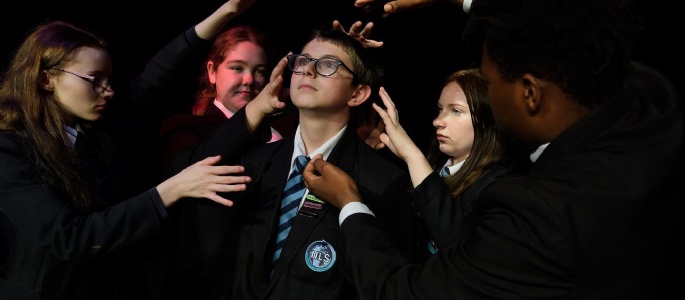 Year 7 & Y8 Drama
Students in KS3 are following a programme of learning that explores an introduction to Drama. Year 7 Drama students are currently exploring a script from the Grimm Tales, Hansel and Gretal. Year 8 Drama will have been exploring Brechtian strategies to create a performance that raises awareness of neglect and poverty and the impact of a real story that inspired Adrian Mitchell's poem 'Saw it in the Papers'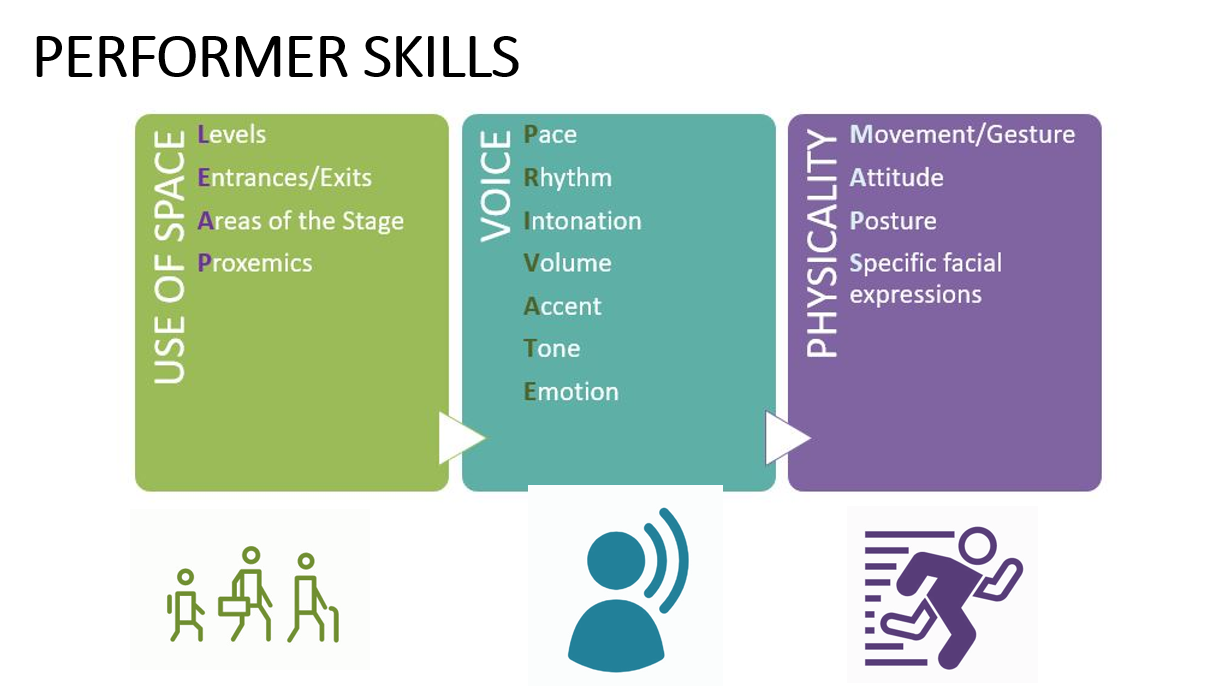 VIBE Drama Club Tuesday after school (Drama Rooms C030 C034)
Vibe Drama Club have been busy creating performances for the Y6 Induction Day in the Summer Term. Year 7 Vibe are exploring Roald Dahl's Matilda and Y8 Vibe are exploring The Little Mermaid. Vibe Drama Club is open to all Y7 and Y8 students and is led by the Y9 and Y10 Drama Leaders. Both Year 7 and Year 8 are exploring scripts and creating short performances this half term.
Enrichment Opportunity for Year 8 students who have chosen to study GCSE Drama
We are really excited to an ambassador school working with Highly Sprung Theatre and will be participating in the Changing Climates Festival. A week-long festival of environmentally themed youth performance.    

Changing Climates Festival presents performance responding to themes of environmentalism in its widest form, considering questions regarding the impact of climate change and pollution in our societies and on us as individuals. What will our futures look like if no action is taken, what will the impact be on clean air, fresh water, unlimited food and resources, even our ability to communicate with each-other?
 The Changing Climates Festival challenges young performers to engage in an intensive devising process, over 2 artist residency days in school with Highly Sprung artists. The NLS group will create a 20 minute piece of thought-provoking and inspiring physical performance to showcase their talents linked to this theme. It is an excellent opportunity to experience live theatre whilst developing an understanding of the drama strategies that they will learn and apply throughout their Drama course.
This year's festival will be viewing the climate crisis through the lens of 'voice', examining the influence and impact of young people's opinions and how they are heard, or more likely not heard.
What impact does freedom of speech/expression or the lack of it have in promoting or contributing to climate change?
What say do we really have?
And who's listening anyway?
On Monday 23 May and Wednesday 25 May students will spend the 2 days working with a Highly Sprung Director who will work with the group at NLS towards a performance piece. The artist will be able to offer practical insights into the devising process and physical theatre techniques to develop performance material. Please ask your child to wear their PE kit for these workshops and to bring a bottle of water. VT, break and lunchtime will be timetabled as normal. Students will then be expected to commit to extra weekly rehearsals to continue rehearsing the performance in preparation for the performance.
The performers will spend a day at the Belgrade Theatre on Thursday 9 June where students will be involved in all day workshops with professional theatre companies during the morning. Students will have a technical rehearsal in the afternoon followed by a dress rehearsal in preparation for a public performance in the main theatre of the Belgrade Theatre in Coventry, in conjunction with other local secondary schools and Highly Sprung Performance Company.
A minibus will transport the group to the Theatre on Thursday 9 June for the Physical Fellowship Workshops and technical rehearsal. Please make the necessary arrangements to collect your child from the Belgrade Theatre after the performance. The performance will finish at approximately 9.30pm. Please ensure your child wears appropriate loose clothing for the all day practical workshop and brings a packed lunch and a dinner for the workshop, rehearsal and performance. Students will be required to stay at the theatre after the technical rehearsal until the evening performance has finished.
This opportunity has been subsidised by the Drama Department but there is a contribution of £30.00 towards the cost of the event. Payment and permission is required via the online ParentPay system.
30 places are available and offered on a first come first served basis. Letters are available from Mrs Hill and payment details are on ParentPay.
GCSE Drama – Y9, Y10 and Y11
Year 9 GCSE Drama students have started to explore their set text The Crucible by Arthur Miller from a Performer, Director and design perspective in order to prepare them for the written exam.
Year 10 GCSE Drama NEA have completed their Component 1 Performances. Topics chosen this year ranged from the story of Sarah Everard, Audrey Hepburn and Malala Yousafzai. Students are now completing their written analysis and evaluation for their portfolios and this is worth 40% of their final GCSE Drama grade.
Year 11 GCSE Drama students have completed their Component 2 Performances and are now revising for their written exam on 19 May.
Section A: The Crucible by Arthur Miller Students will practically explore a set text in order to be able to answer short and extended response questions. These questions will focus on decisions made as a performer, a director and a designer. An extract from the chosen set text will be provided in the exam paper. Students will have access to the text in school but you may wish to purchase a copy of the text to support your child with their learning beyond the classroom. The edition that the exam board will use in the examination is:
Arthur Miller The Crucible Methuen Student Edition ISBN 978-1-4081-0839-0
Revise Edexcel GCSE (9-1) Drama Revision Guide ISBN 9781292131986
Drama Revision Workbook ISBN 9781292131979
2022 – Pre-release materials for the Component 3 Exam
The exam board have announced this week that for Section A The Crucible the extract will be taken from Act 2 P57-66.