Art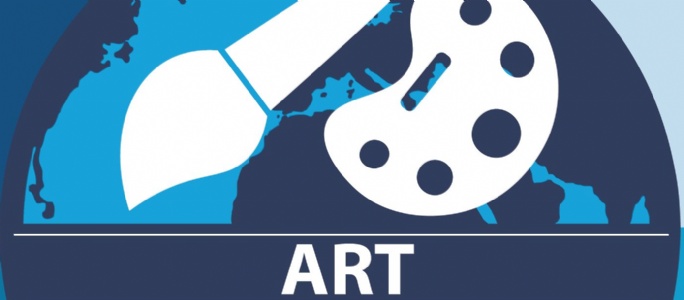 Congratulations to Year 13 and 11 Art students who have now completed their external set task for component 2. The artwork they have created has been fantastic. Over the supervised test the students created a wide variety of artwork including sculptures, paintings, prints and mixed media outcomes, which we will photograph and display in September. Good luck to you all and well done!
Year 9 students have completed a surreal identity project with a self-portrait and collage responses. This term students have looked and responded to the artist Loui Jover and below are their artwork pieces. Students used their favourite celebrities, combining the image with shapes, colour and black lines to create a variety of outcomes. A wonderful variety of work has been generated with interesting work being created.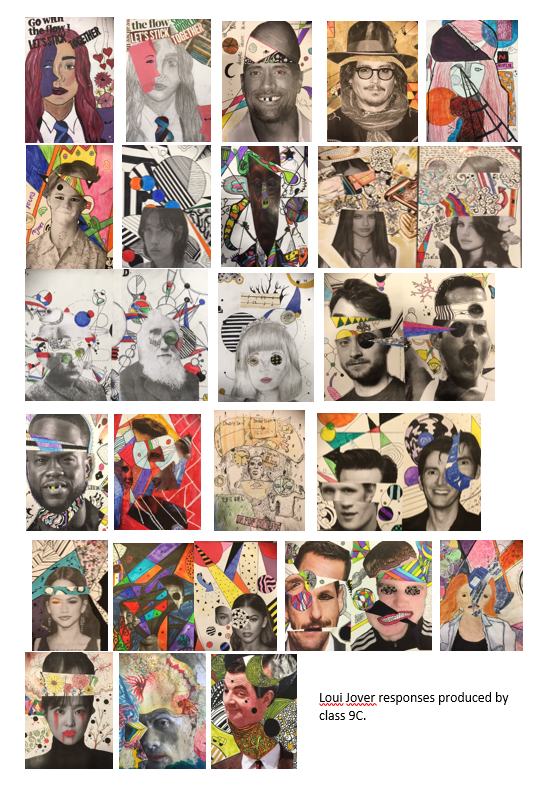 Congratulations to Year 8 on creating these wonderful clay pieces based on this term's topic 'under the sea'.
Having explored the fragile nature of coral and the impact warmer temperatures are having on our oceans, students have produced a variety of clay and Modroc outcomes. Well done again to all our students for learning to use another material so creatively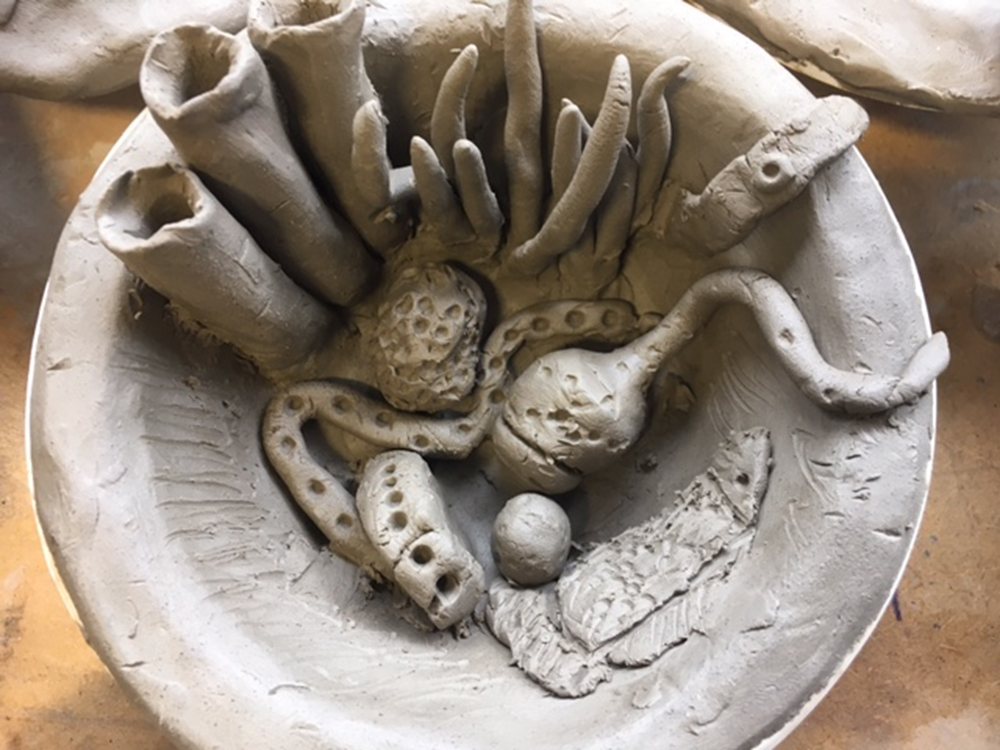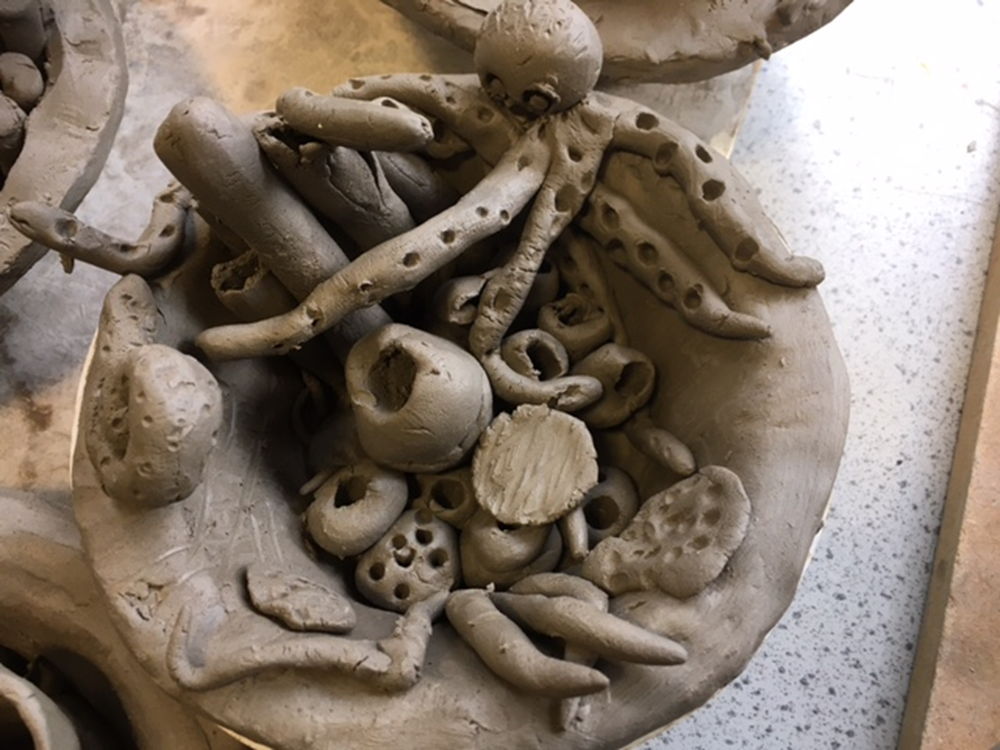 Olivia in Year 8 has shared the artwork she has enjoyed creating at home - the Art Department congratulate you and think your work is amazing.