Year 7 International School - Botanical Gardens Trip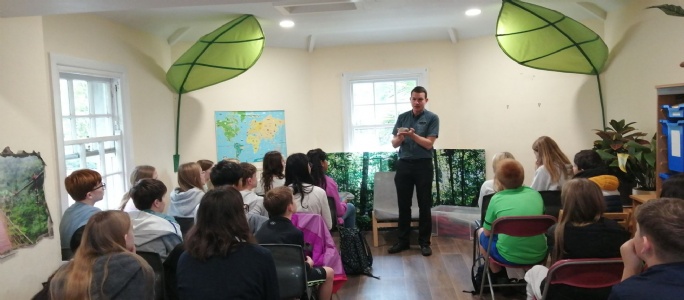 As an International School we want to provide opportunities for all of our students to experience the world in different ways. Our Year 7 students enjoyed a trip to Birmingham Botanical Gardens to enable them to get a taste of different natural environments e.g. rainforests and deserts in the glasshouses. The students attended over three days in October with their Tutors in their Colleges which also gave them an opportunity to build relationships within their Tutor Group.
Students were able to take part in a rainforest challenge and animal handling experience and they had a wonderful day. The students were very brave and held a variety of animals and insects from corn snakes to cockroaches. Working in teams they completed a rainforest challenge and learnt all about the different plants in the rainforests. They enjoyed exploring the gardens and the glass houses together. Their behaviour and attitude was excellent and they were a credit to the school. Some of the students made posters and postcards reflecting on their trip.