Year 7&Year 12 Meet the Tutor Evening October 10th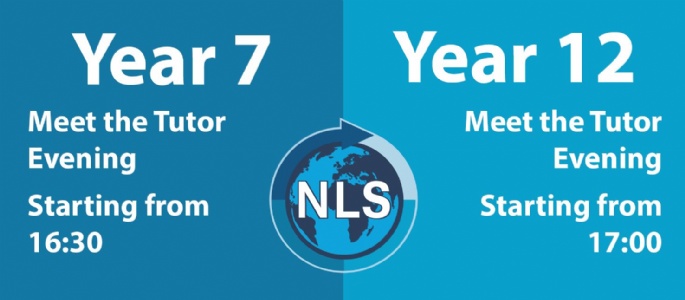 On Monday 10th October, we are hosting our Meet the Tutor evening in which parents of our Year 7 and Year 12 students can meet face to face with their child's tutor.
Year 7 Parents and Carers
For Year 7 parents and carers the evening starts at 16:30.
During the evening there will be a Formal Presentation led by Mr Lowdell and other senior staff at either 16:45 or 17:30 followed by a Meet the Tutor Meeting which will be a short presentation by individual form tutors with an opportunity to ask any questions at either 17:20 or 18:10
If you attended the 16:45 Formal Presentation, you will attend the 17:20pm the Meet the Tutor presentation; if you attended 17:30 Formal Presentation you will attend the 18:10 Meet the Tutor presentation.
The Marketplace will be available through the evening from 16:30 through to 19:00 with stalls led by key members of our support staff and will be an opportunity to gain information and ask additional questions to support your child's well-being and progress outside of the classroom as well as specific learning needs, along with checking and help with some admin including Parentpay, parental contacts and information re our PTA.
No booking is required for the Year 7 evening.
Year 12 Parents and Carers
The evening starts at 17:00 in the Sixth Form Common Room for a 30 minute informal meet and greet.
Form 17:30-18:00 you will meet with child's tutor.
At 18:00 the evening ends - unless a specific meeting has been requested to discuss individual needs.
We look forward to seeing you there.