Update from Year 7- Autumn 1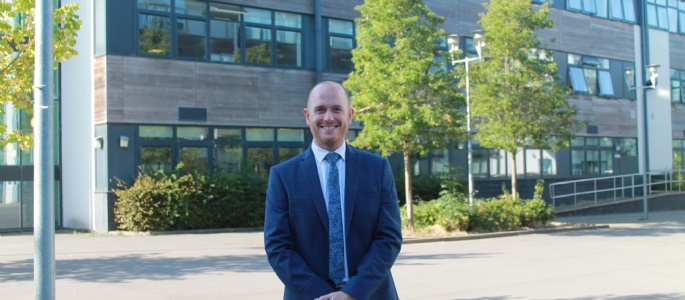 What a start for our new Year 7s!
This half-term has been extremely eventful for our Year 7 cohort. They have undergone one of the biggest transition phases of their life and I have to say, they appear to have done it with ease. It is incredibly pleasing to witness how much charisma, confidence and commitment they are already displaying in all aspects of their school life. They have appeared to have settled down and adhered to the school ethos, demonstrating those CORE attributes in and out of lessons. I am so happy to lead such a highly motivated group of individuals. I hope that they continue to seize all opportunities and have the aspiration and passion to succeed here at NLS.
Tutor Curriculum
Our year 7 students are delivered a curriculum during tutor time that aims to develop the knowledge, skills and attributes they need in order to manage their lives, now and in the future. This will help students to stay healthy, safe and prepared for life and work in modern Britain. This half-term, students have been learning about Politics and Parliament. The nature of the curriculum allows students to have important discussions and debates on why politics is important and how to run a country. I am sure you can imagine the engaging conversations that have taken place during tutor time. It has been insightful to observe year 7 students respond so maturely and considerate when conversing on such topics.
I have also witnessed students having the courage and confidence to read aloud to others in their tutor group. Year 7 have been allocated the Marcus Rashford book 'You Are A Champion' which appears to be thought provoking and inspiring.
Noticeboard Competition
All tutor groups were given the opportunity to design a noticeboard containing all the relevant information that they may need to include to be able to access the curriculum as well as trying to make it personable and attractive. The creativity and imagination used to design these noticeboards was inspiring, which in turn made it really difficult to choose a winner. There was much deliberation between myself and Mrs McBride . However, it was decided that there were two noticeboards worthy of winning. This year's winners were BD1 and CT2.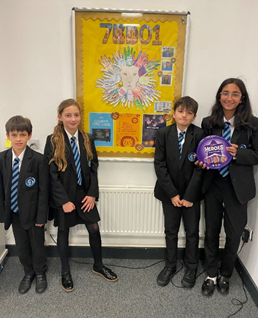 Open Evening
I want to say a huge THANK YOU to all of those parents / carers that gave permission for their child to support the school during Open Evening. We had over 1000 people walk through our door that evening. The year 7s supported staff on a subject level whilst others became school ambassadors, providing parents and carers with tours of our school. So many parents and carers commented how polite, confident and knowledgeable they were. Considering they only started here 4 weeks ago, it was amazing to see how far they have come. I want to say a personal thank you to Zoë C, Olly B and Kaddy K for delivering exceptional speeches to perspective parents and students. They had to read their speech on 3 occasions in front of a crowd of 300 each time. Your commitment is commendable.
Year 7 Tutor Evening
It was fantastic to meet many of you during year our 7 Tutor Evening. This was an opportunity for parents and carers to meet their child's new form tutor and find out more about how they have settled in at NLS. Having the event face to face hopefully made the whole experience a little bit more personable. It must have been lovely to hear such positive messages fed back to you as well as any immediate concerns being addressed. Opening these lines of communication between you, your child and their tutor can only be beneficial in providing the support your child needs to flourish at NLS.
Year 7 Student Cabinet
We have a strong emphasis on student leadership at North Leamington School. Developing autonomy and the ability to work both in groups and independently form part of the work we do with our year 7 students. As such, we have Council Representatives and a team called the School Cabinet. I am pleased to announce that Freya P and Ethan L are this year's Cabinet Representatives.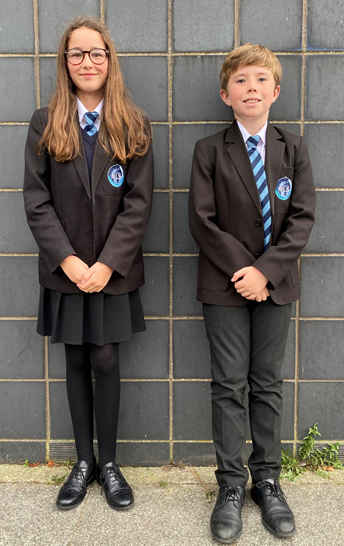 I meet with the Tutor Reps on a half termly basis and they raise points made by their tutor group. This gives each tutor group the chance to have their voice heard and opportunities offered.
Rewards
We continue to go from strength to strength regarding rewards. We are the year group with the highest reward points, which is a commendable achievement and demonstrates the positive work ethic and attitude in and out of lesson time. We acknowledge those students that make progress on a weekly basis as those that are flying the flag for year 7s. I think it is important to mention that your child is not only working well, they are also demonstrating their leadership skills on a regular basis. I am so pleased that the students in year 7 continue to shine. It is extremely satisfying to be a leader of a year group in which a plethora of students are supportive, honest, display integrity, never give up and are enthusiastic. It is these key characteristics that will enable them to become a well-rounded individuals.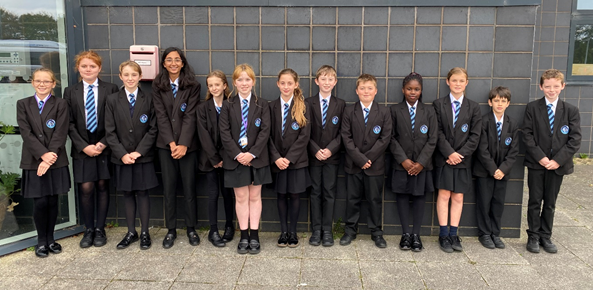 Year 7 Football Team
This half-term has seen the training and selection of our year 7 girls' and boys' football team. Year 7 students have recently competed against Myton. The students were a credit to their year group and themselves, each displaying superb team work skills as well as demonstrating a supportive side to their personality. The boys' team managed to defeat Myton 4-2, with Thomas C-H scoring 2 goals and Ben L making some superb saves. The year 7 and 8 girls' football team played 8 games, successfully winning 2 of these games as well as drawing on 3 occasions. This is an aspect of my job that I thoroughly enjoy. It is an opportunity for all students to participate in the training aspect of the sport and enjoy the opportunity to compete against other schools in a fun, friendly yet competitive manner.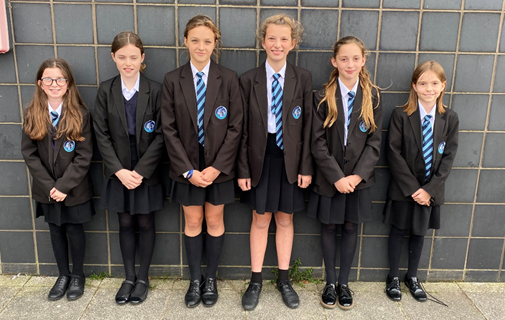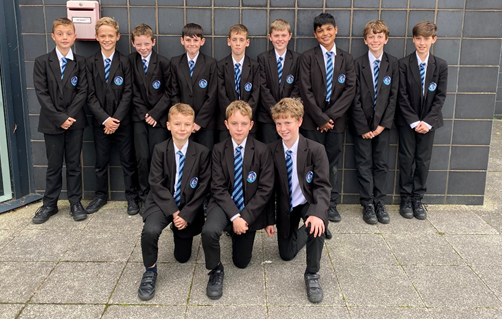 Message to Parents and Carers
I just want to take this opportunity to thank you all for your support this academic half-term. I hope that you feel your child has been given the guidance and support to achieve, but more importantly, to enjoy school life. I look forward to catching up with you all at the various school events next term. Have a fantastic break.
Kind regards,
Mr Royle
Head of Year 7