Update from Year 11- Autumn 1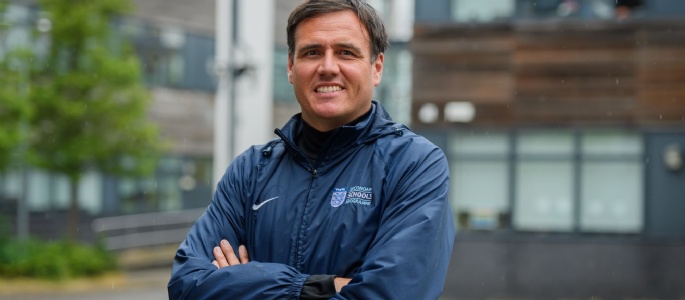 Year 11 students have made a great start to this first half-term. It has been brilliant to see the focus and motivation of the year group and I can only commend them on the resilience and 'can do attitude' they are showing after the challenges of the last two years. The recent English and Maths mock exams seem to have gone really positively and will offer all students the opportunity to further identify specific gaps in learning, as they continue their journey onto the final set of exams next summer. Learning from mistakes is now part of the journey and with a positive mind-set moving forward, can be transformed by responding well to subject teachers. Please continue to encourage your child to participate actively in lessons, asking questions on skills or knowledge they don't understand.
Looking forward to next half-term there are some exciting events on the horizon:
Passport to the Prom
During next half-term we will be introducing a 'Passport to the Prom' initiative to all students in Year 11. This is a scheme that has run really successfully in the past and combines students' attendance at after school revision sessions with promotions linked to the Prom at the end of the year. More information will follow once this has been shared with students via assemblies next half-term and will run into the spring term.
NLS Sixth Form
An important date for the diary next half-term, for those interested in continuing their studies with us in a post 16 environment, is Sixth Form Open Evening on Thursday 4 November 2021 at 18:00-20:30. Some additional information has already been shared and is also available on the website but please contact Ms Hase, Head of Sixth form- sixthform@northleamington.co.uk if you have any questions or queries. The deadline for applications is Wednesday 15 December 2021 with application forms accessible online and on the school website www.northleamington.co.uk. Please note, although we encourage as many students as possible to register interest in this date all students will make their final course choices and enrol after collecting their GCSE results on 25 August 2022.
Revision Week
The first week back after half-term is a designated revision week for all students. The usual tutor time will be collapsed for the week to allow students to focus on the application of the seven key revision strands we have been focusing on throughout the year. This should give students the opportunity to not only apply the strategies they have learnt to specific subject areas, but also begin to map out their revision schedule over the longer term.
Second Mock examination window
Although the recent English and Maths mocks have just finished, I would also like to take this opportunity to inform you of the second Mock examination window of the year, which will take place during the final two weeks of next half-term (w/c 6 December and w/c 13 December). These will include formal assessments in all other subject areas. Further information will follow regarding these closer to the time. The only subject that will run slightly different is modern foreign languages (MFL) with speaking mocks happening a couple of weeks earlier. Year 11 MFL Speaking Mock exams will take place from Monday 15 November to Friday 26 November. Details of exact date, times and rooming will be handed to students by their teachers. Teachers will be guiding students on what to revise and how to prepare for this examination. We understand these exams can be a stressful time for some, and we appreciate your support in preparation for this exam period.
Finally, I would like to take this opportunity to signpost some useful information linked to supporting positive mental health and wellbeing for students. We fully recognise the anxieties that this challenging year can bring and supporting students to be happy and comfortable in school remains a priority for all staff. A recent assembly highlighted some top tips to maintain good mental health over the recent examination period. I would strongly encourage all Year 11 students to try and engage with at least some of these over the half-term break:
Connect with other people
Be physically active
Learn new skills
Be Kind and give to others
Pay attention to the present moment (mindfulness)
Websites and useful resources
Young Minds Website- https://youngminds.org.uk/ There is an abundance of information to help support with a range of difficulties students may be experiencing. The find help tab in the top left-hand corner is probably most useful as a start point.
Headspace (app)- Mindfulness based meditation app. Contains hundreds of themed sessions on everything from sleep, to concentration to anxiety. Also contains short 'bitesize meditations' to allow users to fit Mindfulness into their busy lives and SOS exercises in case of sudden 'meltdowns'.
Moodometer (app)- NHS 'Mood Diary' app that allows young people to track their moods. This app can help young people gain an understanding of what influences their mood and offers suggestions for helping them self when they feel low.
Mr Foxon
Head of Year 11