Update for Sixth Form- Autumn 1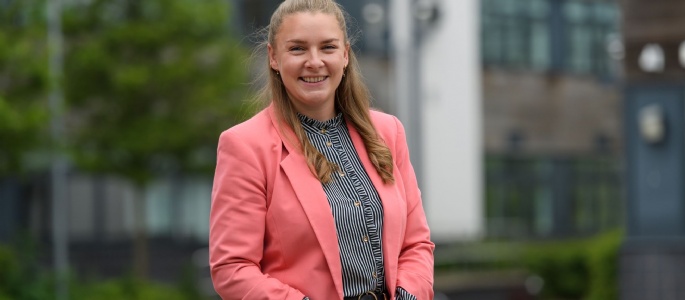 Post 18 Options
Last week we were delighted to have sent 10 UCAS early applications, with 9 to Oxford and Cambridge for Veterinary Medicine, Mathematics, Medicine, Engineering, English, Law and Natural Sciences and a further application for Dentistry. Other students have made a good start in completing UCAS applications and applying for degree apprenticeships.
Sex & Relationship Education session
This term, students took part in an interactive session on STIs. This included a Science experiment to show students how quickly STIs can spread and an information session where student volunteers acted as the Doctors giving advice on the specific STI, what treatment was needed and the short and long term effects.
Charity Days
Earlier this term, students wore yellow to support Mental Health Charities and on Thursday this week, students took part in Wear it Pink day, raising money for breast cancer awareness charities. The bake sale was a great success, raising £££ and the assembly informed students of the importance of breast checking behaviours. Go to www.coppafeel.org for more information.
Young carers
If you are a young carer please let us know to ensure you are getting the right support. You can contact us in the Sixth Form office or let Nicky Holt know directly.
Open evening
We are looking forward to opening our doors to prospective Year 11 students on Thursday 4 November. Thank you in advance to all those students have had offered to help us out on the day; welcoming visitors, working with departments or helping with tours, your help is invaluable and who better to get advice from than the people who experience the Sixth Form day to day!
Sixth Form Behaviour Policy
We will be launching the Sixth Form behaviour policy after half term which will link into the rewards for the rest of the school. Keep an eye out on Go4Schools on your child's attendance and rewards!
It has been a busy start to the year with students getting back into the swing of school life; the first half term has gone incredibly quickly. Year 12 students have been receiving advice on how to use their time effectively, working outside of lesson time to maximise their potential in their subjects.
Year 13 have been balancing UCAS and Post 18 applications with keeping on top of their academic work. With only seven months left for Year 13, it is crucial that they hone their revision skills so they are in the best possible position next summer for these long awaited exams.
We look forward to what the second half term has in store; starting with the Sixth Form Open Evening, we hope to see a lot of you there!
Miss Hase
Head of Sixth Form