Royal Recognition for NLS Students' artwork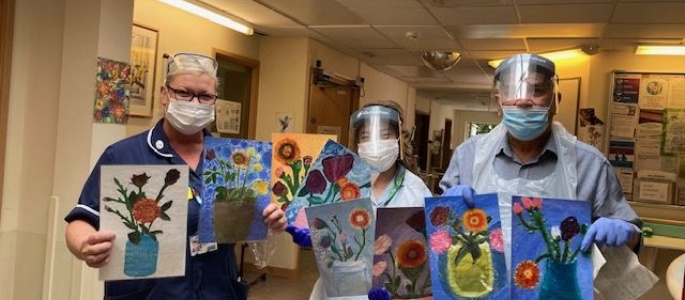 NLS Students have supported the local charity 'Kissing it Better'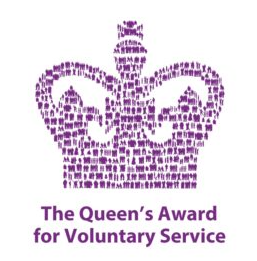 over the past year to create artwork for older people being cared for in Warwick and Leamington hospitals, and local care homes. The charity has now received the Queen's Award for Voluntary Service which recognises the programme in South Warwickshire, and the schools who work with them.
"Even during the pandemic, children from local schools worked hard to ensure that older people felt remembered and cared for," says Caty Oates, project director for Warwickshire. "I wanted to thank North Leamington School for all that you've done in the pandemic, pen pal letters and all the wonderful artwork you have inspired pupils to create. There is a continuous need for uplifting colourful artwork and handmade items for gift bags. The beautiful flower paintings are still up on a frailty ward and the Castle pictures are on Castle Ward."
"We would like to thank the hundreds of young people across Warwick and Leamington who have tirelessly volunteered during the pandemic, to help us end the loneliness of old age by using their talents to spread kindness and thoughtfulness," says CEO, Jill Fraser.