NLS becomes offical partner of Cisco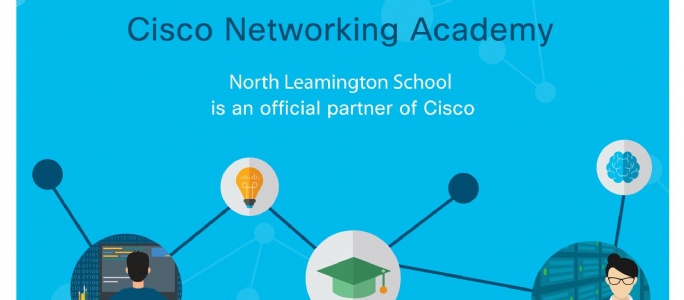 North Leamington School is proud to announce that it is now an accredited Cisco Networking Academy.
As such, we are now in a position to offer globally recognised CISCO courses and certificates, the first will be 'Introduction to Cybersecurity'.
You don't have to be a Computer Science student to sign up to the CISCO courses, you just have to be interested in the topic area, want to try something new, able to work independently and work to deadlines.
If you are in KS4 or KS5 and would like to broaden your employability skills beyond school and start working on your CISCO Networking career then check your email.
You can use the following course enrolment link to register and get started.
https://www.netacad.com/portal/web/self-enroll/m/course-1185295
If you would like any more information then please speak to Mr Sycamore