Update from Year 10- Autumn 1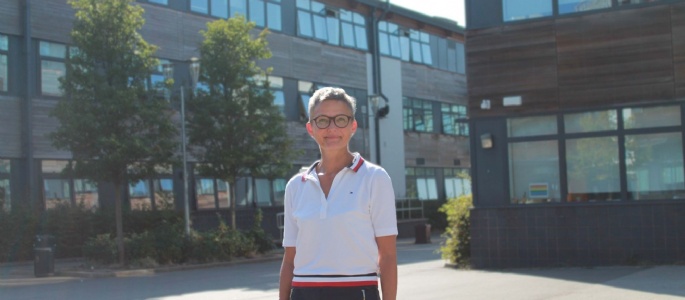 Tutor Curriculum
Last year we started discussing the qualities, standards and skills that students should look to develop as part of the 'Flightpath to their Future' in order to be successful in:
Securing a job
Maintaining a job
Securing promotion
With this in mind students spent the first few sessions of the tutor curriculum this year developing a vision for Y10 and a catchy strapline. Each tutor group submitted their ideas and these were voted on through the Microsoft Forms platform.
The Y10 Staff Team were incredibly impressed with the creativity and maturity of the proposals and are delighted to announce that:
The vision for the year group is 'The more effort you give, the more commitment you show, the more opportunities you'll make, the further you'll go.'
The strap line is 'Practice, persist, perfect and you will prevail.'
The Council Reps for the year group will now work with me to develop a strategy to make both the vision and strapline purposeful and visible.
In addition, students have been exploring British Values, looking at critical thinking and fake news, what cults are, and what it means to be British. Later in the term, they will explore LGBTQ+ and British Values, and will look at human rights.
To encourage Tutor Group identity and how this links to the College structure, each tutor group has been set the challenge to create a unique and inspiring notice board. These will be judged by the marketing student leaders from Y9 to ensure there is no unfair advantage to any one group.
Student Leadership
Each tutor group nominated between one and two Council Representatives, with each tutor group holding their own council meeting to discuss rewards, extracurricular activities, facilities and post Covid processes, as well as home learning. The Year Group Council will now meet to consolidate their thoughts so that they can be taken to the Whole School Council meeting.
All Y10 students have been invited to apply to be a whole school student leader linked to either careers or sports. This is a great opportunity to create, manage and lead whole school strategy across all year groups and colleges. The successful candidates will be announced shortly.
The Y10 team is keen to create as many opportunities for the Y10 students to drive the direction of the year group on their 'Flight Path' towards Y11 and beyond.
Finally, next term all students will be able to enter a competition to rebrand the Colleges and Year groups by creating new logos through a competition.
Mrs Sarah Barley-Morey
Head of Year 10