Kitty's artwork selected for prestigious art exhibition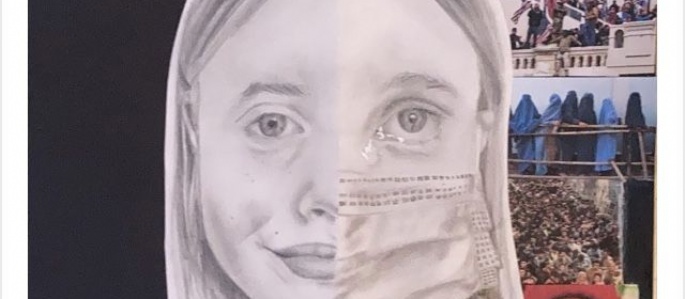 One of our Year 8 students, Kitty, entered a 'Design a monument to 2022' competition run by Goldsmith's Centre for Contemporary Art. Kitty's fantastic artwork has now been selected as a finalist for a prestigious exhibition at Goldsmiths in London. This is a fantastic achievement- well done! Up to 50 entries chosen will be presented in a publication alongside their forthcoming Spring exhibition, Testament. This exhibition will show proposals for monuments by 50 international artists who are all exploring questions around history, memory and identity.
NLS artwork
NLS art students have all produced some outstanding artwork over the last few months. You can view some of their work in our online galleries and more to come in the next parent bulletin.
Royal Academy Summer Show
If you would like to enter an art competition, the Royal Academy are running their Young Artists' Summer Show which is a free, open submission exhibition for students aged 4 - 19 studying in the UK. Some of the artworks will also be shown at the Royal Academy of Arts. View more information