Kissing It Better's Castle Art Competition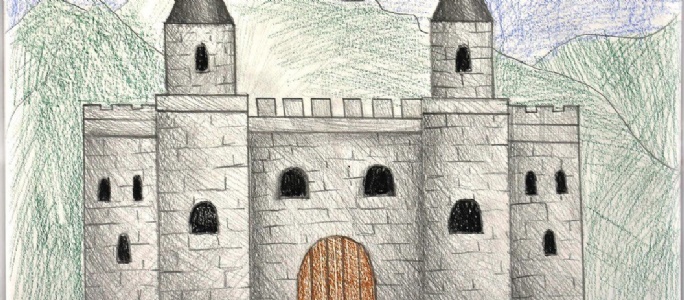 Local charity, Kissing It Better, is running a competition to get students to help decorate the Castle Ward of Warwick Hospital.
Kissing It Better is a Warwickshire based healthcare charity that works to bring generations together to end the isolation of old age. They're currently running a competition to decorate the Castle Ward (Gastroenterology) at Warwick Hospital with artwork detailing a castle! All you have to do to enter is Create an original piece of artwork (painting, drawing, digital art, pastels, charcoals, absolutely anything!) featuring a castle in it. Yep, it's that simple.
The castle can be fantastical, architecturally accurate, or an international take on a western castle, your only limit is your imagination! The art must be smaller than A2 size as it must fit in a frame for display on the ward!
They hope they can use all entries, but a winner will be selected from each Year Group. Your work will be judged by a panel from Warwick Hospital featuring ward staff and doctors. Winners will receive a certificate in Creative Thoughtfulness, have their photo taken with staff from Castle Ward, and have their art displayed on the war itself.
To enter send your artwork to caty@kibmail.co.uk, the deadline is November 1st 2021 so grab your art supplies and get creating!