Daniel achieves Bronze IDEA Award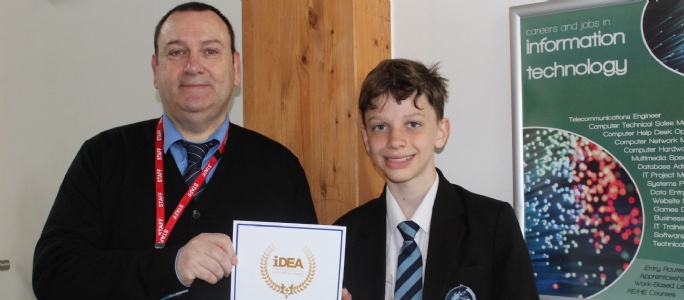 Well done to Daniel M who has already completed his Bronze IDEA Award (Inspiring Digital Enterprise Award) in such a short space of time. Fantastic effort! Daniel can now look forward to attempting to complete his Silver Award. Remember, it's free to sign up, just check your emails for instructions.
Calling all Year 7 and Year 8 students …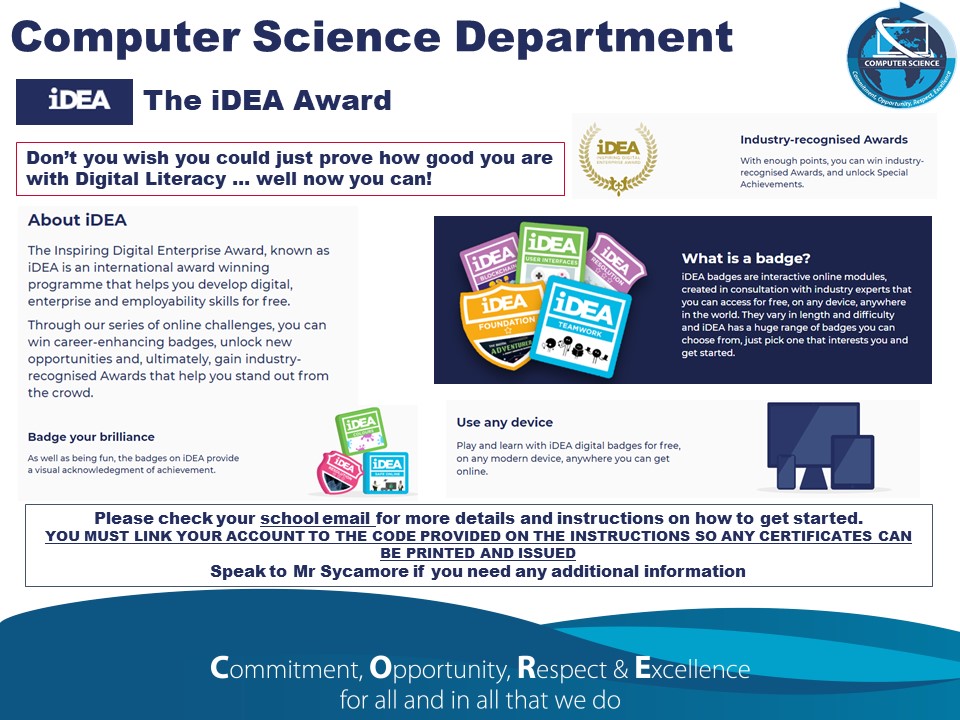 Don't you wish you could just prove how good you are with Digital Literacy … well now you can!
The Inspiring Digital Enterprise Award, known as iDEA is an international award winning programme that helps you develop digital, enterprise and employability skills for free.
Through a series of online challenges, you can win career-enhancing badges, unlock new opportunities and, ultimately, gain industry-recognised awards that help you stand out from the crowd.
If you have any questions please speak to Mr Sycamore