GCSE Results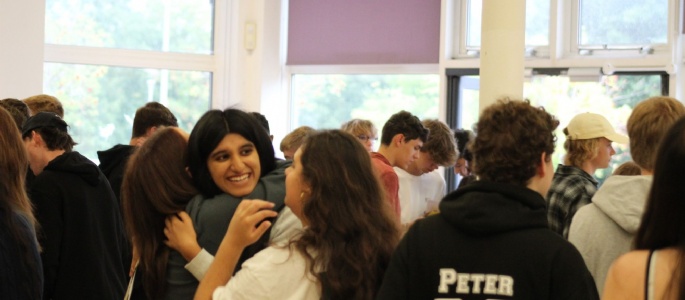 Congratulations to our Year 11 Students here at North Leamington School, who have fought through the challenges of the last two years and achieved wonderful results in their GCSEs.
Mike Lowdell, Head Teacher, stated 'Students here at North Leamington School have again received fantastic GCSE examination results, despite the turbulence of the last two years. Overcoming many challenges, students have performed exceptionally well and enabled themselves to move onto the next stage of their education and training with the currency and confidence to have further success'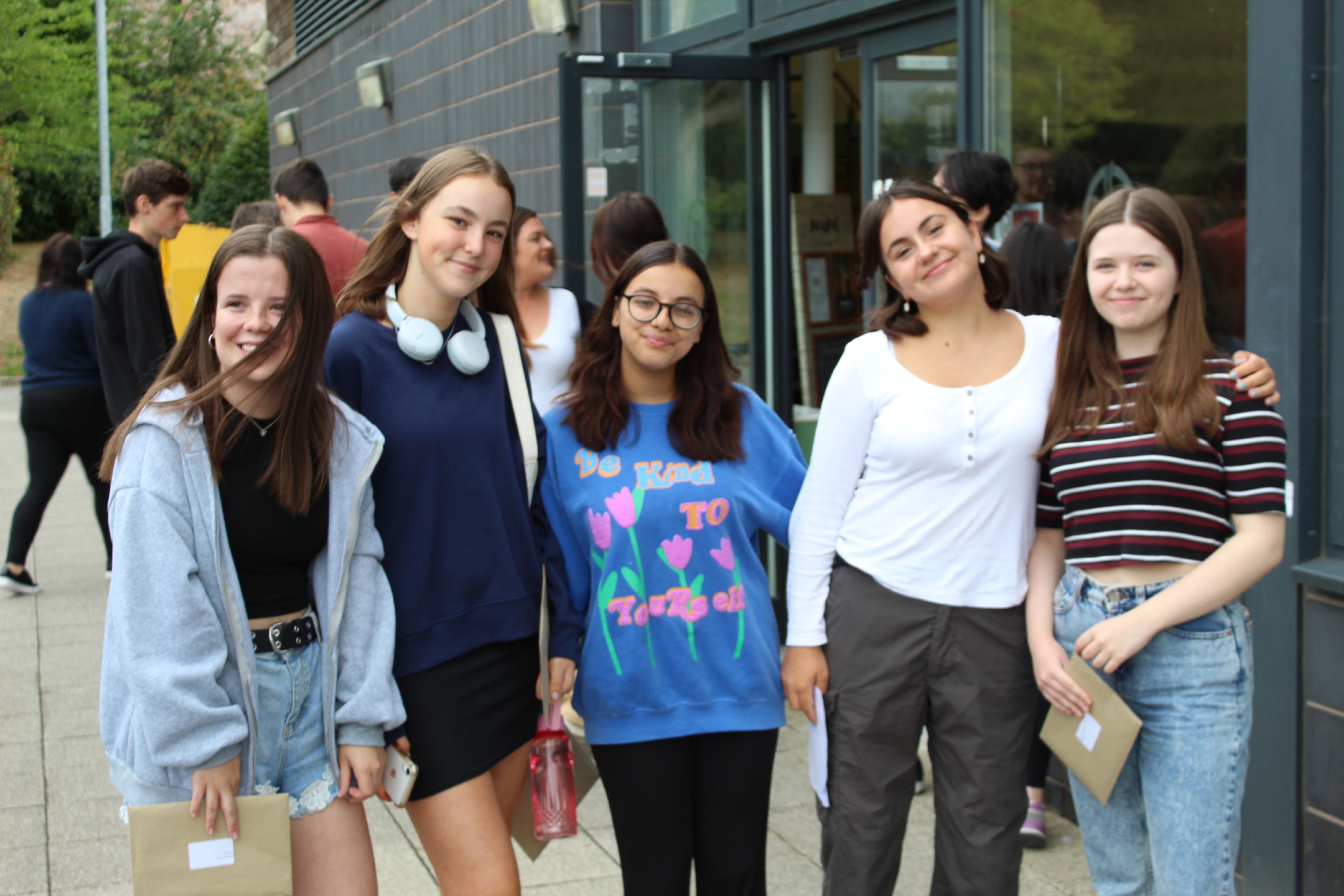 On behalf of all the staff at North Leamington School, I would like to congratulate each and every one of them, for their hard work and positive attitude through a difficult period, where they have shown huge resilience. Our results continue on an upward trend for all main indicators, in comparison to 2019, when exams were last sat by students. 62% of students achieved a grade 5 or above in English and Maths, which is an 8% uplift. 79% of students achieved grade 4 or above in English and Maths which is up 5%. 77% of students left with 5 or more grade 4 results including English and Maths. As was seen with the school A Level results, despite national concerns voiced around a potential dip from 2021, students grades kept pace with the last two years of Teacher Assessed grading. A special mention to the 30 students who achieved all grade 7-9 results, full details can be seen on our website www.northleamington.co.uk
I would, once again, like to thank all the parents and carers for their ongoing support, they continue to be so crucial in the support they offer. I look forward to working with all those returning in Year 12, and equally I wish all those who are moving to college courses, apprenticeships and other institutions the best of luck in your future endeavours.
Matt Atkins, Senior Assistant Headteacher, commented, "We are delighted for all of our Y11 students, especially taking into account the disruption over the last 24 months. Every student has risen to the challenge whether through courses at GCSE or BTEC. It was fantastic to see so many happy students today that can now use this platform of 'currency gained' to continue to their preferred chosen Post 16 Pathway. Our students have shown the appetite to succeed and will no doubt continue in the same light with their journey of learning, whether through A Levels or at College through a range of courses including apprenticeships; we wish all our students the best for the future. Enjoy the moment of tonight and the next few days!"
A special mention goes to our high fliers, who achieved outstanding results.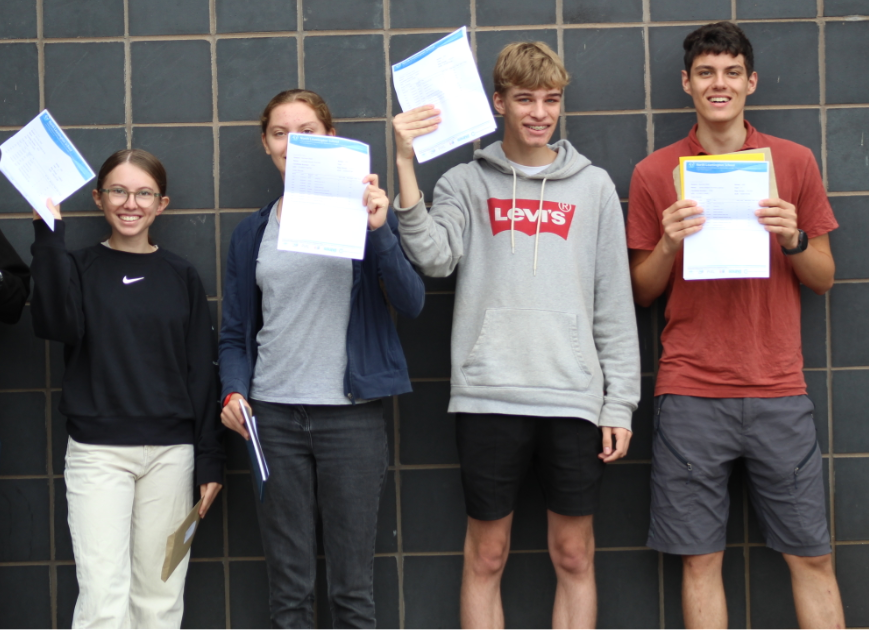 Bridey Bingley - 9 grade 9 results
Grace Huitson-Smith - 8 grade 9 results
Annabel Thornton - 8 grade 9 results
Finn Robinson - 8 grade 9 results
Ruby Bayley - 6 grade 9 results
Lucy Jarvis - 6 grade 9 results
Maya Lal - 7 grade 9 results
Jasmine Phillips - 7 grade 9 results
Emma Richardson - 7 grade 9 results
Jamie Thornton - 6 grade 9 results
Shingai Choto - 5 grade 9 results
Lola Bean - 5 grade 9 result
Caitlin Jackson - 5 grade 9 results
Luis Johnson - 6 grade 9 results
Peter Bush - 6 grade 9 results, 2 grade 8
Spencer Bennett - 5 grade 9 results
George Wilson - 5 grade 9 results