Exhibition of student's work now on display at the Art Box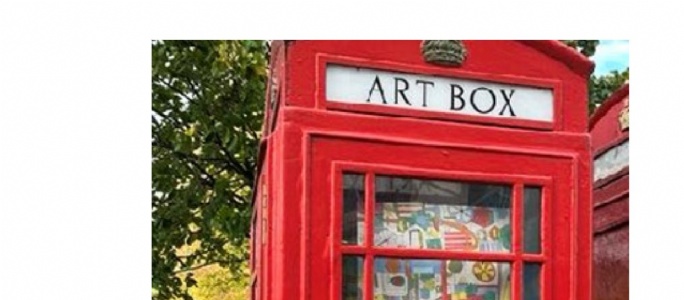 We are delighted that following an invitation from Friends of Christchurch Gardens to exhibit in Art Box our student's work is now on display.
The Art Box is a mini gallery in a listed K6 red telephone managed by the Friends of Christchurch Gardens, (a sub-group of the Leamington Society) as a community resource on behalf of the Town Council.
The work on display has been created by Year 7 & 8 students. The Year 7 work includes seascapes and protest artworks inspired by the Japanese artist Yoshimoto Nara and the Year 8 work has been inspired by the artist Ruth Piper with students creating mixed media paintings and collages capturing different viewpoints of the school's fabulous buildings.
The exhibition is due to run until the end of the year and is 'open' all day, every day, on Clarendon Avenue at the edge of Christchurch Gardens (top park). We hope, if you get an opportunity to take a look if you pass by the area, that you enjoy the colourful display.