CISCO Networking Academy Course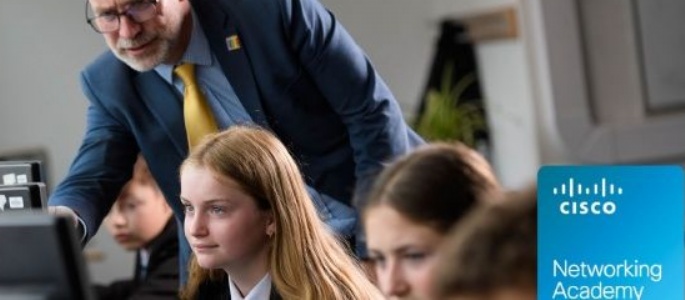 The Computer Science Department is launching its next CISCO Networking Academy course … Introduction to JavaScript: The Language of the Web.
You likely use web-based and mobile applications every day. Watching an embedded video on your news app, using the search box on Amazon, or refreshing your Instagram feed. What is powering these applications?
Learn how interactive web and mobile apps are created with JavaScript – and learn to program your own! JavaScript is a text-based programming language, and this course is a great place to start learning programming. No prior knowledge required.
You don't have to be a Computer Science student to sign up to the CISCO courses … you just have to be interested in the topic area … want to try something new … able to work independently (approx. 20 hours of self-study) … and work to deadlines (31st March 2023)
If you are in KS4 or KS5 and would like to start, or continue, working on your CISCO Networking career then you can self-enrol using the following link:
https://www.netacad.com/portal/web/self-enroll/m/course-1719294
If you have any questions please speak to Mr Sycamore.