A-Level Results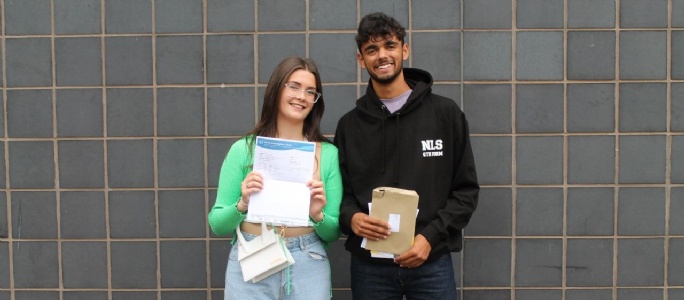 Congratulations to all students in year 13 here at North Leamington School who have yet again, despite the trials and tribulations of the last few years, achieved wonderful results.
This year has a seen a full return of examinations and we are so proud of all their efforts and now look forward to the exciting next steps they are about to take. It was brilliant to see so many receiving well-deserved excellent results, but more so seeing what amazing young adults they have become. As always this is a combination of the great work of all stakeholders, students, staff and parents and carers of which I thank every single one.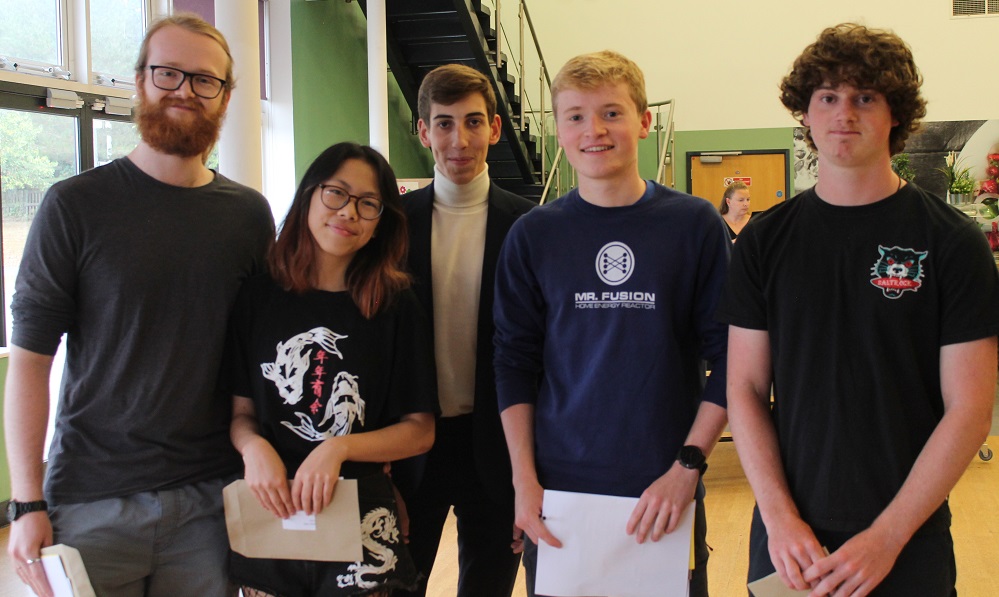 Despite conflicting national news reports and articles of late, we are proud to report our students grades have not seen a downward trend, as efforts are being made to return grades towards the levels awarded pre-pandemic. North Leamington School achieved an average grade of B+, in line with as it has been for every year of the past 5 years. 42.5% of all results were graded as A*- A , in total students received 356 A*- A grades across all entries and 27 students were awarded all grades of A*- A, up from last year's 23, such a brilliant achievement in all subjects. 75% of all results returned A*- B grades, in line with the past two years of teacher assessed grades and a significant increase from 2019 of 61%.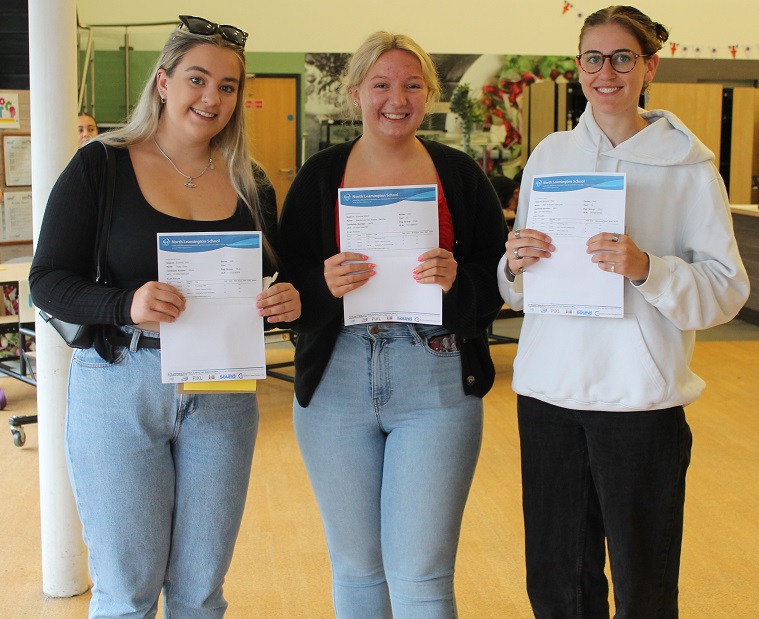 Again students have been accepted onto a variety of courses ranging from Veterinary Medicine, Physiotherapy, Law, Nursing, Sport Exercise and Science, Computer Science, Games Art, Politics, Architecture, Law along with traditional subjects such as Maths, English, Sciences, History, Geography and Music at a Conservatoire to name a few. Students will study all over the country at universities such as Bath, Birmingham, Bristol, Brighton, Cambridge, City of London, Exeter, London, Leeds, Liverpool, Manchester, Nottingham, Oxford, Southampton, Strathclyde, UCL, Warwick & York.
Our results highlights include:
Yaara Holtzman who achieved A*A*A*A gaining her a place at Nottingham University to study Natural Sciences
Alysia Russell who achieved A*A*A secured a place at Oxford University to study English Language & Literature
Sophie Adams achieved grades of A*AA to study Natural Sciences at Cambridge University or Sheffield University
Four students achieved three A* grades:
Kenzie Bradley who will be studying Liberal Arts at the University of Leeds
Daniel Hutton who will be studying Engineering at the University of Bath
Leo Pope who has a place studying Veterinary Medicine at the University of Nottingham
Jessica Chander who will be studying Information Management for Business at University College London
We had great success in BTEC Sport with Joe Challinor, Aaron Nijjar and Amarpal Sohal achieving two Distinction*s and a Distinction. There were many Distinction* - Distinctions across the board for our three BTEC subjects: Sport, Health & Social Care, and Music. We are also delighted that Robert Reynolds has been successful in securing a degree apprenticeship at JLR in addition to his ABC A Level grades. Another incredible achievement for two of our Photography students is that their work has been selected to be part of the national standardisation material for all teachers. The moderators said "we don't often get such high quality examples of students work at the top end". Huge congratulations to Matt Bush and Jacob Rheams .
Mike Lowdell
Head Teacher