Head Teacher's Message
Dear Parents and Carers,
This year has a seen a return to the full routine of school life, I have been thrilled with the students' efforts as they have progressed through the year. All have still faced considerable challenges, but many have shown a determination to get back wholeheartedly into learning at school and embracing the wider curricular opportunities on offer.
Students in Years 13 and 11 have completed a full exam season, we continue to wish them well for their upcoming results, they worked extremely hard and I am sure many will reap the rewards in late August. It has been wonderful to finish a term with well-deserved celebrations and activities that help students learn outside of the classroom. Sports Day, Maths Bee, DofE excursions, Race for Life, to note a few were fantastic, giving students an opportunity to work as Colleges in the last drive to see who will be this year's overall College champion.
We have once again been able to offer numerous leadership opportunities for students working with many Year 5 and 6 students, it's so important to remember our role within our community and the wider skills our young people develop when challenged to support younger students. Our Transition programme has been a huge success so far, great feedback received from our Primary feeder schools and we look forward to welcoming a new generation of students to our school in September. Likewise, we have completed two Sixth Form induction days and events for our incoming Year 12s, again we are really excited to welcome back many returning students but also new students from other local secondary schools.
Exciting developments continue; a new canopy area is nearly completed giving more seated and shaded area for students during social time. The Sixth Form social area will be redeveloped, it will serve food and drink all day by October half-term and better meet the needs of our senior students. We will be working with our catering providers to remove all single use plastics for the next academic year, a significant action driven from student voice and the school council representatives.
The final data report for student attainment and attitude to learning inclusive of progression examination results for Years 10 and 12 will be available on Go4Schools by the end of term. Please do take time to discuss these with your children over the break in readiness for their return and next steps. In addition, student timetables for the next academic year will be live in Go4Schools on Tuesday 6 September before your child returns to school on the 7th (please see return instructions here). We will also be providing students with pocket card size timetables to go alongside their student identification card and lanyard this year.
For those students receiving results in August please do read the specific information provided here, and also a note of our safeguarding section on the website which can be found here, should you have any concerns over the summer holidays.
Lastly a huge thank you to all, the efforts of every stakeholder support our wonderful students. Parents, carers, students and staff at school, I thank you all and wish you the very best summer break.
Mike Lowdell
Head Teacher
18 Jul 2022

Please view information about the final day of term and arrangements for students starting back in September and our uniform expectations
| | |
| --- | --- |
| 19 Jun 2022 | 14 Jun 2022 |
| | |
| --- | --- |
| 18 Jul 2022 | 15 Jul 2022 |
| | |
| --- | --- |
| 14 Jul 2022 | 15 Jul 2022 |
| | |
| --- | --- |
| 15 Jul 2022 | 15 Jul 2022 |
| | |
| --- | --- |
| 14 Jul 2022 | 13 Jul 2022 |
Each week we update the points, tallying the week's leader. Congratulations to Binswood for taking first place at the end of the year!
18 Jul 2022

We have now appointed our two new Senior Student Leaders for September: Isabella Jenkin and Shahmeer Mashood. They are looking forward to representing the student body at different events throughout the next academic year.
12 Jul 2022

World Book Day After many months of covid restrictions, we were finally able to put on some events to rejoice in all things English. The first was to celebrate World Book Day - a whole day dedicated to improving the lives of young people through reading and literacy. This comprised of a book swap b...
11 Jul 2022

Year 7 have been learning about the rules of heraldry and have enjoyed making shields to represent their own qualities and experiences. Well done to Year 8 who have been finding out about the Transatlantic slave trade. They have produced some outstanding essays analysing the main ca...
30 Jun 2022

Year 7 & Y8 Drama Students in KS3 are following a programme of learning that explores creating and performing skills. Year 7 Drama students are currently exploring Elements of Comedy and have studied Commedia Dell Arte, Slapstick and use of Status to create a comedy scenario. Year 8 Drama hav...
30 Jun 2022

Science and International Schools Project This half-term in Science, Year 8 students have been making board games to educate their peers about a range of issues relating to climate change including; Ozone depletion, Desertification, Deforestation, Loss of biodiversity, and Disposal of Plastics. S...
12 Jul 2022

Extra-Curricular Sports clubs and fixtures against local schools are now complete for the summer term. Competitive fixtures have taken place in Cricket, Rounders, Athletics & Tennis– congratulations to all students who represented NLS so brilliantly. Sports Day – Tues...
A busy term in the SEND team was celebrated when over 25 SEND students were nominated for the IEN awards as part of the whole school presentation evenings, we are immensely proud of their efforts. Our year 11 pupils have completed their exams and we wish them all well for the future, whether they are staying on here at sixth form or moving on to college. We have also met with some of the SEND year 6 pupils who will be joining us in September.
Our IEN Pathway Year 9 students have completed their first year working towards a Princes Trust Qualification. All students have finished two units out of the following selection; Teamwork, Interpersonal skills, Healthy Eating, or Physical Activity. Units have now been submitted for external moderation, students who are successful will receive certification towards their Princes Trust Award, before continuing the qualification into Year 10.
As we reflect on another busy and successful year, we'd like to thank all the parents and carers that we work closely with, your support is very much appreciated. Enjoy the summer.
Internationals Schools Year 5 Eco workshop
During July we have welcomed five different primary schools over three days to come and take part in our eco workshop run by our international leaders (Year 8) and eco leaders (Year 7). These have been wonderful mornings where our students have supported the Year 5 students in planting their own vegetables to take home and building hedgehog houses on the school grounds. We have been so impressed by the creativity of the Year 5 students and the leadership demonstrated by our own students.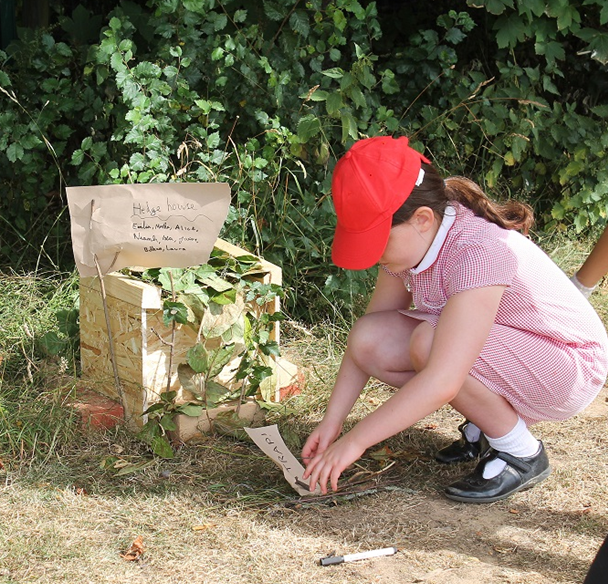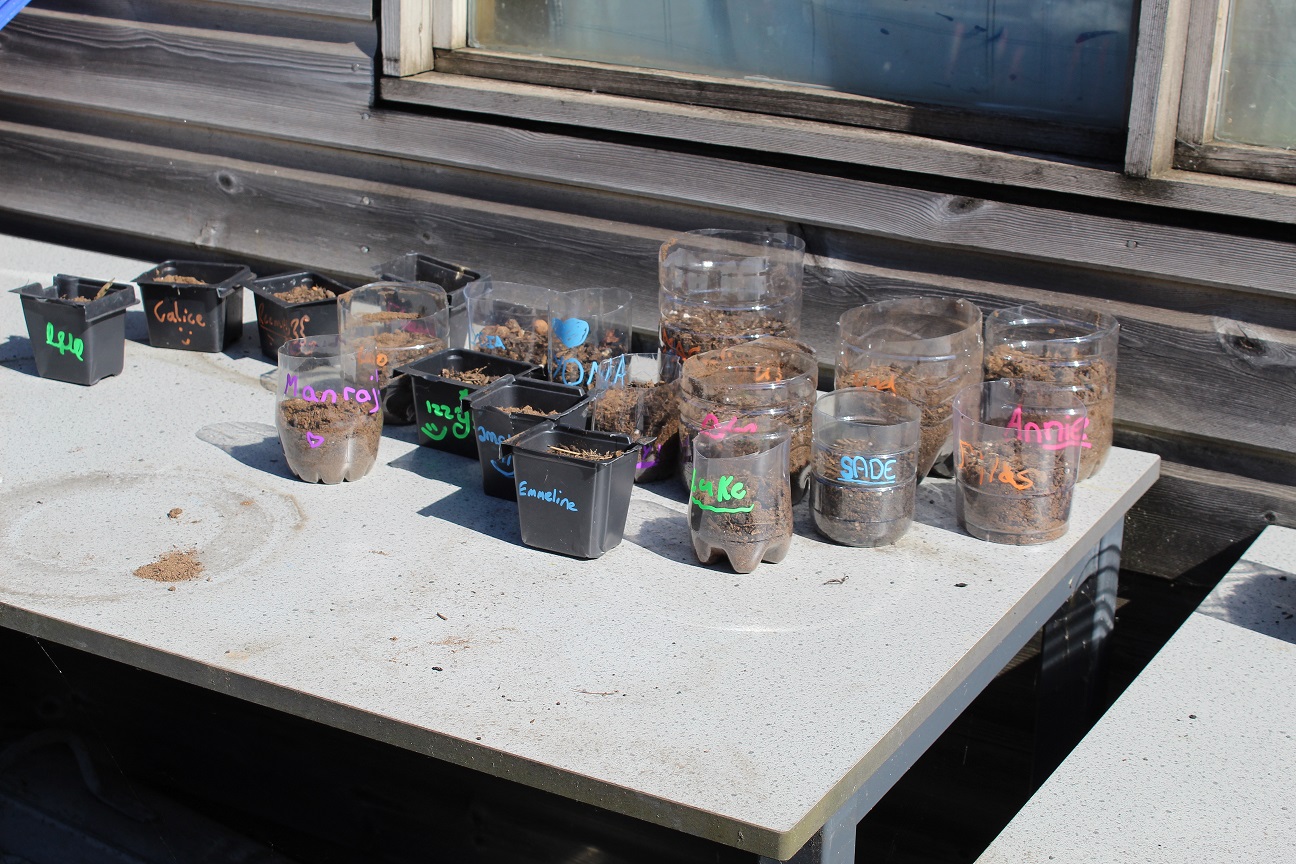 EAL Department
This term we have welcomed 4 students from Ukraine and 1 student from Syria. Many thanks to all the students who have been 'buddies' and helped to welcome these students, making sure they find their classrooms and have someone to talk to at break time. The total of home languages spoken in school is now up to 25!
Year 6 Transition
Throughout the Summer Term, our extensive transition programme has welcomed 240 students from a range of Primary Schools, to support their transfer in September. Events such as Primary visits, a virtual coffee morning, an enhanced programme for those needing additional visits, as well as our Transition Day which took place on 6 July for all students. The programme will conclude on 2 September with our 'Get to Know NLS' day ahead of starting on 7 September. Our Year 7 Transition leaders have successfully supported all of the aforementioned events which we hope has in turn supported their leadership development. We wish all new students starting in September a smooth and enjoyable transition to NLS.

04 Jul 2022

North Leamington School are pleased to announce their first public art exhibition in three years following recent lockdowns. Students will display their pieces at the ArtsTrail Studios & Gallery located in the heart of Leamington Spa. Visitors will experience a variety of artwork including drawi...
Eco Club
This term we could not have been prouder of the eco club! They successfully set up the allotment resulting in some beautiful green beans, munchkin pumpkins, jack lantern pumpkins, cherry tomatoes and beef tomatoes growing and thriving! They also built some wonderful hedgehog houses near our bee hives and our woodland/meadow area.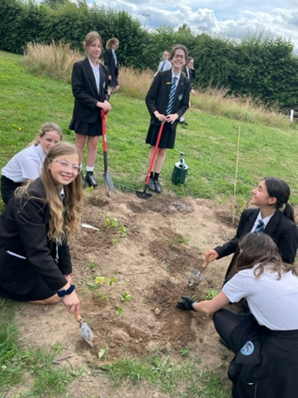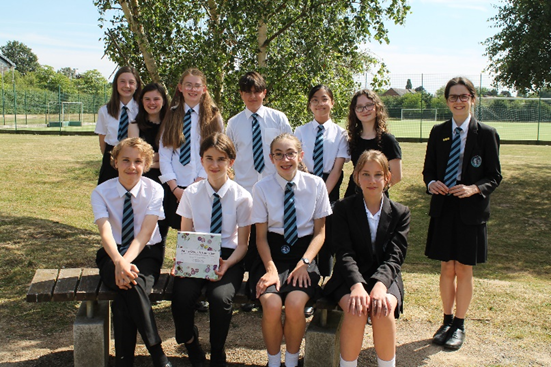 'Grains, Pollens and Honey Dew'!
We are delighted to inform you that one of our ex-students who graduated from the Leamington College for Girls in 1949, and practised teaching under Mr Noise at Croft Hall NLS, has recently written a book all about bees – 'Grains, pollens and honey dew'. This book is the ultimate guide to beekeeping and a guide to what flowers attract bees. Margaret Ann Adams has recently won the 2022 John Anderson Memorial Award by the Scottish Beekeepers association and featured in local newspapers due to her strong passion for beautiful bees. A signed copy of her book was donated to the eco-club and we are excited to put it into practise with our now established three beehives! Thank you Margaret!
Pride Celebrations!
This term our pride groups celebrated pride by organising lots of fun activities! Staff and students dressed in bright rainbow colours and we had a 'cinema' event after school to watch Heartstopper together. The groups also sold pride merchandise to raise money. We successfully raised £110 which we will donate to Mermaid – a charity that supports trans young people and their families. Well done gang!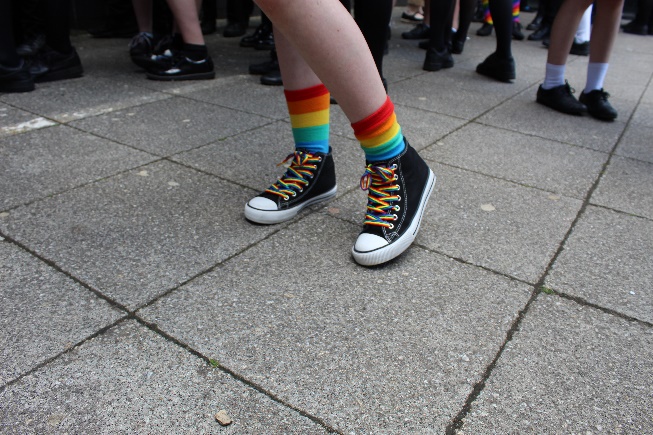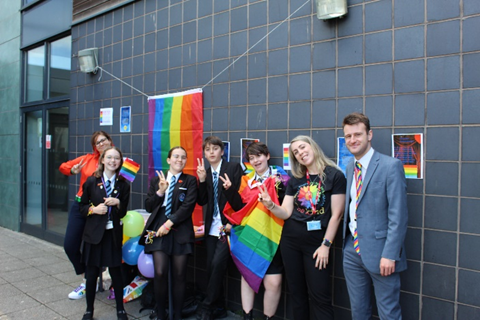 12 Jul 2022

A big thank you to all those who attended our first community coffee morning. We have received excellent feedback and have booked our next one for 22 September 2022 at Lillington Primary School. Whilst we are encouraging Primary School Parents to come along, all NLS parents are invited to...
06 Jul 2022

Each year the school receives uniform donations. Consequently, we have a wide range of good quality second hand pieces available for £1 per item. We have set up an online system to enable you to request and purchase the uniform pieces that are available. If you wish to use this service y...
Online Safety
The next online safety newsletter for parents and carers can be found here covering apps such as TikTok, WhatsApp, Sendit and useful information about online challenges and hoaxes. Learn how to keep your child safe online.
Also view the latest Parental Controls booklet here
Anti-social behaviour Multi-Storey Car Parks – Leamington Spa
In recent months there have been increasing incidents of groups of young people aged around 14-16 years gathering in the car parks at the weekends, in the early evenings and also during the school holidays. The individuals who are usually hooded have been lighting fires, daubing the walls with indecent graffiti and damaging cameras. On occasions the car park has also been broken into, with teenagers breaking in through fencing on the higher storeys. Not only is this causing distress to car park users, but it is also a safety issue to themselves and the public.
We will step up our work with CCTV and the police to identify the groups and individuals concerned, but would appreciate the support of both parents and students.
Warwickshire District Council and Warwickshire Police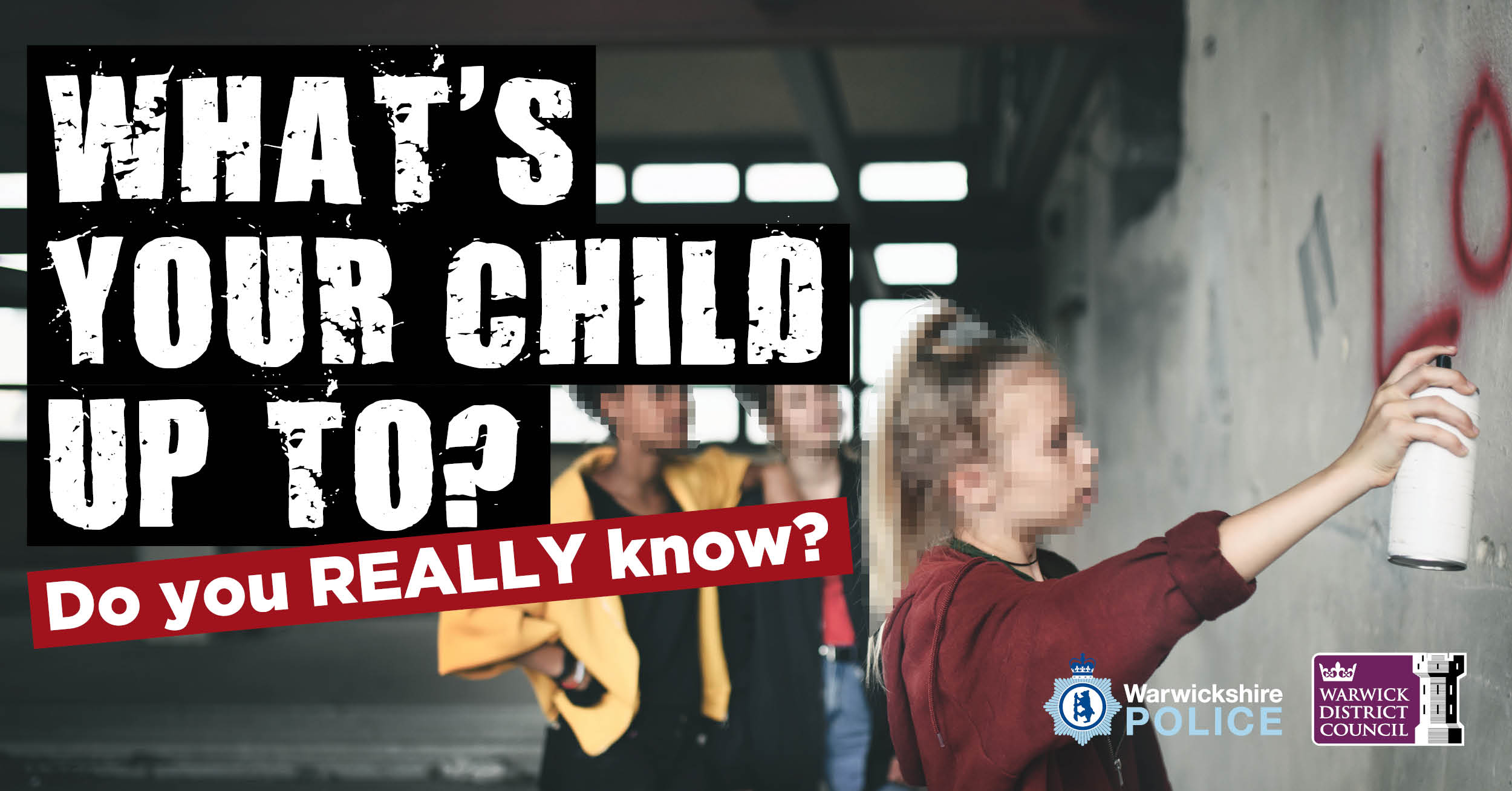 Wellness Advice for Students and Parents/Carers

The Mental Health in Schools Team provides many different 'Tips for Wellness' including transition, mindfulness, empathy, friendships and rest. View the information on our Mental Health pages
Child Friendly Warwickshire
We want children and young people in Warwickshire to be heard and have a voice to shape where they live. We've put together five ideas that relate to the Child Friendly Warwickshire goals, and we'd love to hear what you think and add any new ideas that you think of.
To register, or read through the discussions, and take part visit our Dialogue page.
For more information visit: https://www.childfriendlywarwickshire.co.uk/dialogue
Anyone under 16 will need to get consent from a parent, carer, guardian teacher or trusted adult to register.
Child Friendly Warwickshire

Battle of the Big Top
One of our students Miles Mew will be starring in the Musical 'The Battle of the Big Top' at the Loft Theatre from 3-7 August 2022.
Find out more and book tickets here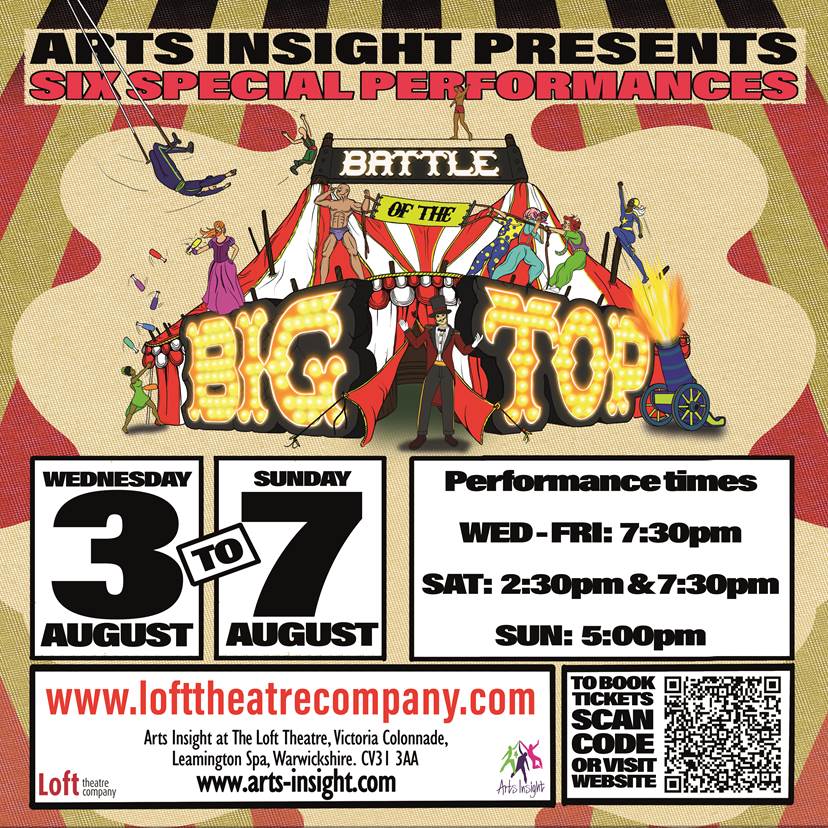 Calendar Dates - To see all the events for Autumn Term 2022- please view our school calendar section of the website