Head Teacher's Message
Dear Parents/Carers,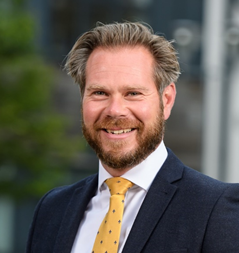 Christmas and the upcoming New Year is always a time to recharge but also reflect on what has been. I continue to be really pleased with the working partnerships here at school between all stakeholders which is so important in normal times, let alone with the constant challenges we all face currently. Our young people have worked hard to get back into the routines desperately needed to be successful moving forward, attendance is improving and we have been mostly successful in bringing back wider school experiences.
The coming together as a full community for Remembrance Day, the ability to run charity events such as NLS X Factor for Children in Need and the restart of extracurricular activities and assemblies have contributed so much to school life. The postponement of the Winter Concert, the return of face coverings and testing in January however. are a constant reminder that we still have many more challenges to face as a community moving forward, but I am confident we will do so to support all our young people. Whilst we quite rightly put huge stock and focus on preparing young people for terminal assessments, it's many of the little things that make such a difference to students' school experience, evidenced so nicely from pieces in the bulletin such as the Year 7's Castle project and International School link. I must mention our college system; congratulations to all Blackdown students who were the winners of this term's reward points and have now taken the overall lead from Binswood College.
Finally, some housekeeping as we head to the break. Please do read the Year Group specific letters sent today with full details of testing arrangements in January and remote learning instruction. Our World Class Basics have been reinforced in Tutor Time this week for all students, inclusive of uniform, attendance and punctuality requirements. Please do be mindful when purchasing new shoes for school that we continue to make our way back to our policy of plain black, flat, polishable leather shoes with no sports logos.
As the weather has changed we are seeing more students arrive by car. When you do pick up or drop off, please be mindful of students walking or cycling from site. Please continue to be a safe and considerate road user for all.
Have a great Christmas and New Year.
Mike Lowdell
16 Dec 2021

Well done to all students who have received reward points this term! The image above shows the total for each College with Blackdown the current leaders. The top 3 students within each year group who have achieved the highest number of reward points this term have also been announced!
08 Dec 2021

Our year 7 and 8 students were asked to compete in the Castle Ward Art Competition for the charity "Kissing it better". There were hundreds handed in. We are so proud of our students' artwork and the organisers were blown away with so many entries. Eleven NLS Art Studen...
30 Nov 2021

Our fantastic International School Leaders have been working on a project all about Democracy in the UK and abroad with our partner school in India. They met with the students at Anjuman Islamic Girls School in Mumbai over Zoom and were able to have a brilliant discussion about the advantages and di...
07 Nov 2021

On Friday 12 November, 21 brave staff volunteers overcame their nerves to perform in front of over 300 students at North Leamington School as part of 'NLS does the X Factor'. The event was to raise money for Children in Need, a charity the school has supported through similar events for...
13 Dec 2021

YEAR 7s HAVE MADE THEIR MARK! What can I say? Year 7 students have had an exceptional term and are continuing to shine. They are going from strength to strength, each developing and employing the CORE ethos of the school. As a cohort of students, they are definitely establishing themselv...
13 Dec 2021

Our Year 8 students continue to have high expectations of themselves in school and we are really proud of them. Some of our Year 8 students have had to isolate over this term and they have shown real determination in their efforts to learn both at home and on their return to school. We were als...
13 Dec 2021

As we reach the end of another eventful half-term, it is the perfect opportunity to reflect on and celebrate all the achievements of Year 9 students. It has been fantastic to hear and see how well students have adapted to the demands of their GCSE subjects; the recent data reports will have pro...
12 Dec 2021

The more effort you give, the more commitment you show, the more opportunities you'll make, the further you'll go. Tutor Curriculum LMI and CV writing This half term students have been undertaking some preparation towards their work experience. The first stage was to look at loc...
11 Dec 2021

Firstly, I would like to say a huge well done to all the Year 11 students for making it through to the end of a long, challenging but ultimately successful term. Over the last 14 weeks, we have observed a growing maturity in the year group that should enable all students to make the most of th...
10 Dec 2021

Sixth Form students have had another jam-packed half term, with the focus for Year 13 on UCAS applications and receiving offers and for Year 12 getting used to the pace of their A Level and BTEC studies and starting to look into work experience placements for the end of the year. I would like t...
Year 11 Cambridge National in IT students will be sitting their external OCR examination on Wednesday 12 January. Specific revision material has been posted on Teams and also on students' OneNote class notebooks. Please ensure your child is using these plus e-revision (Google e-revision) as they will have access to a multitude of revision activities on there as well. Please email Mr Sycamore with any login problems.
09 Dec 2021

Year 7 & Y8 Drama Students in KS3 are following a programme of learning that explores an introduction to Drama. As part of the course, they have established relationships within the group to create an effective group ensemble and complete activities that help them to build their confide...
Over the festive period, if your Year 7 child would like to do some English creative writing we will be posting a task on the school website that they can work on. We have signposted students in their lesson as to where they can find it.
If there are any problems then please email lwilson@northleamington.co.uk
07 Dec 2021

It has been a fantastic first term for the English Department, with lots of projects devised by staff to help enhance the wider curriculum we offer, and engage students beyond the classroom.
On 11 November, Year 12 and 13 A level students sat the Senior Mathematics Challenge. This was a very difficult challenge, with 25 questions timed for 1.5 hours requiring high level maths thinking skills. The results are now in!
We managed to achieve 15 Bronze Certificates and 7 Silver Certificates, with special mention to Jacob A in Year 13 and Henri T in Year 12 who both achieved 'Best in Year'- well done!
The Wednesday Maths Club for Year 7 and 8 is also doing really well, with Ms Tyreman now having a regular cohort of students attending and working on fun maths problems! This is still open every Week 1 Wednesday at 3:30pm in S205. All interested students are welcome. We are aiming to enter all these students for the Junior Maths Challenge later this year.
08 Dec 2021

What an incredible start to the academic year and a change from this time last year! Clubs have been as busy as we have ever- we have seen over 350 students per week attending and fixtures vs local schools continuing alongside this. We have had a very successful period of rugby tournam...
Our Year 9 students have been busy in the studio this half-term, exploring the varied areas of formal elements. Here are a selection of their recent 'Tone' photographs in response to the Photographer Paul Strand.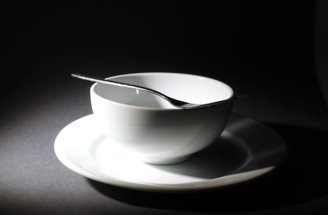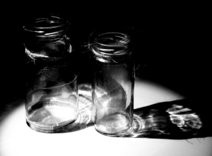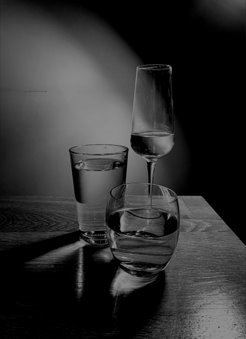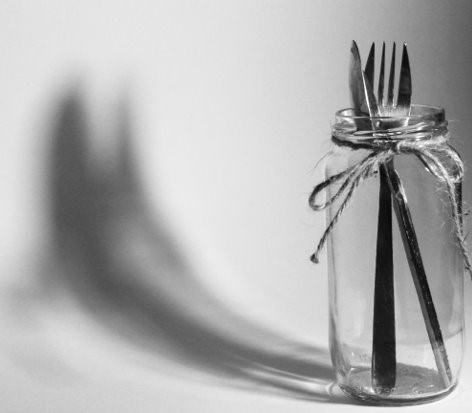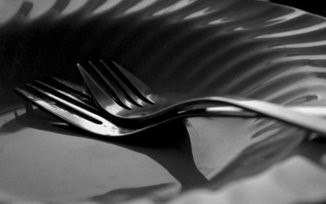 Year 9 Photographer Logan has also had fantastic success in a local photography competition LEAMPHOTOFEST where he was awarded overall winner in the under 16 category with the image below. Well done!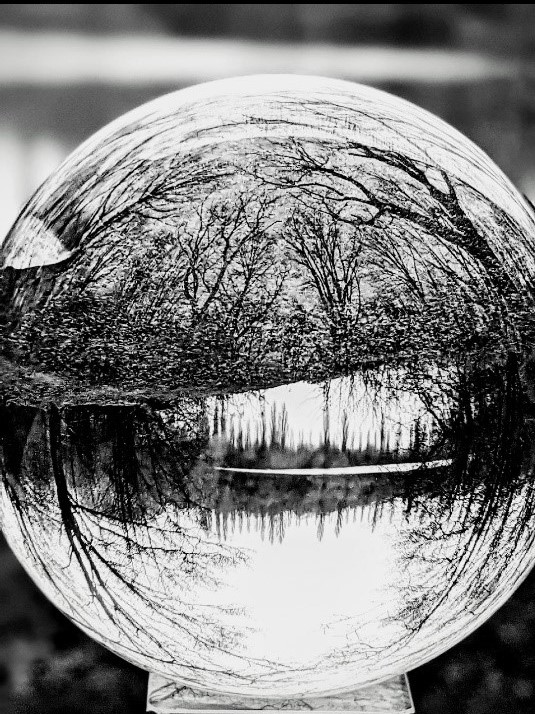 PhotoSchool has got off to a great start and students will be holding their first exhibition in school after Christmas. There will be an opportunity for more students to join in January and any students interested should email cmuddyman@northleamington.co.uk to express their interest. Meetings take place on Thursdays 3.20 – 4.15pm each week.
The year 10 science class, 10C wanted to support a non-for-profit organisation. They researched many charities and chose Save the Hippos based in the Turgwe River in Zimbabwe. The class raised £50 in order to sponsor a hippo called Steve. Steve is a house hippo and shares his days wandering around with other hippos, monkeys, warthogs, and his cat friends.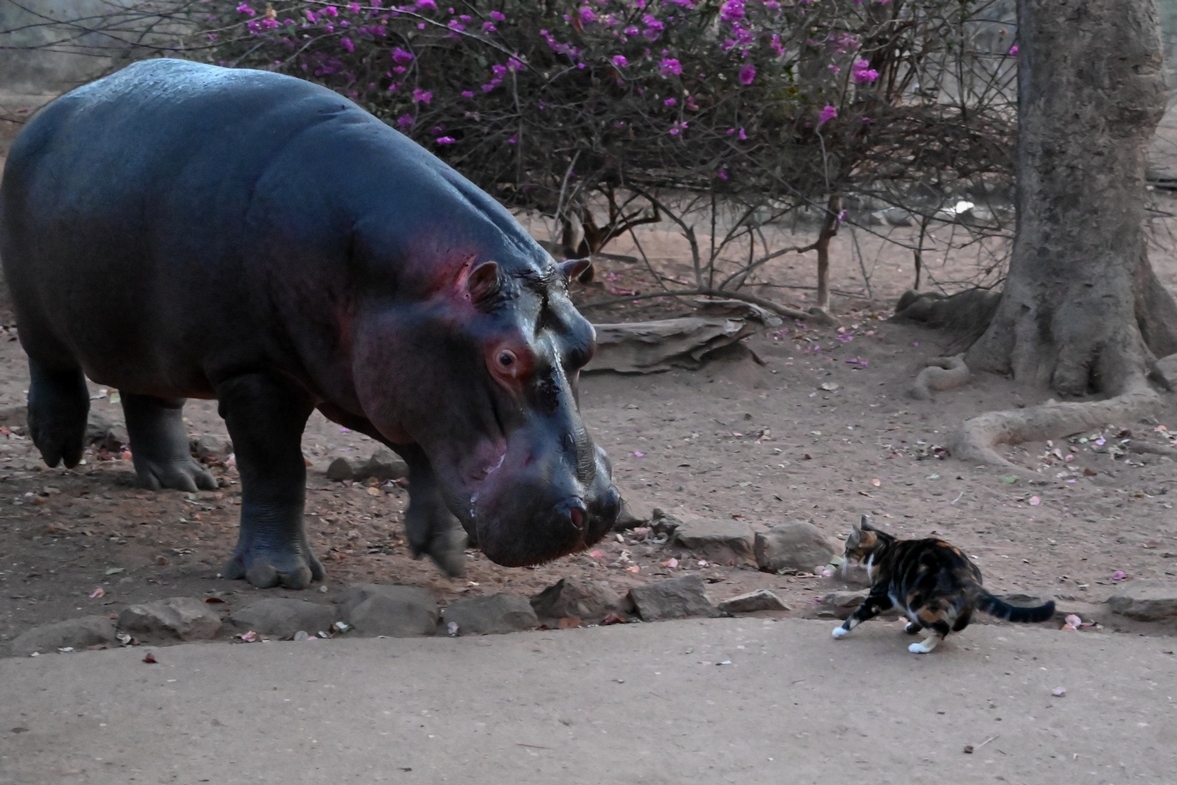 Y7 Science Club
Year 7 science club has taken place this term. Lots of other groups will be taking part over the remainder of the year. Students have completed lots of different activities such as egg drop challenges and creating different potions for Halloween. In the image below the students are making Christmas baubles using acids and alkalis to make the different colours and recording their work.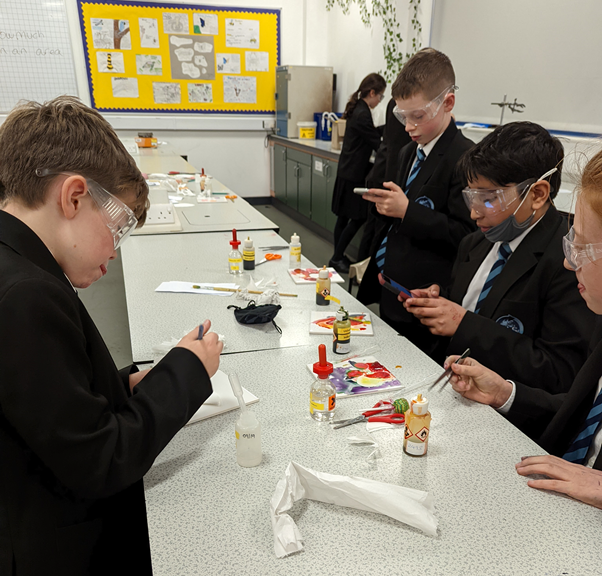 History
Year 7 have been learning about William's consolidation of power, including the feudal system, the Domesday Book and the building of motte and bailey castles. They have designed some amazing models, diagrams, PowerPoints and even some motte and bailey cakes. They were delicious!
Thank you to parents and carers for your support with this home learning project.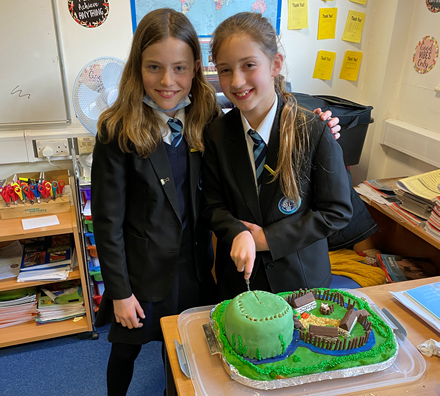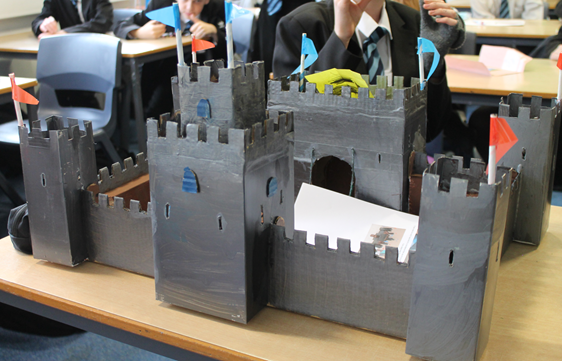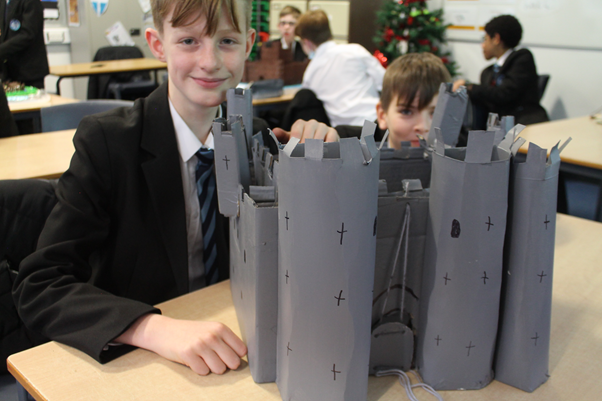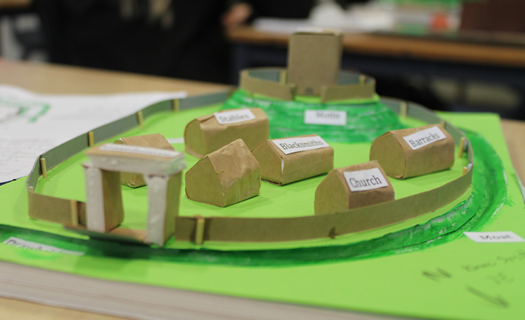 Modern Foreign Languages
Year 9 Spanish – Fantastic research and display work on "El día de los muertos" – Day of the Dead. Students have developed their awareness and knowledge on how Day of the Dead is celebrated in Mexico and how different it is from Halloween. Well done year 9! Señora Trytsman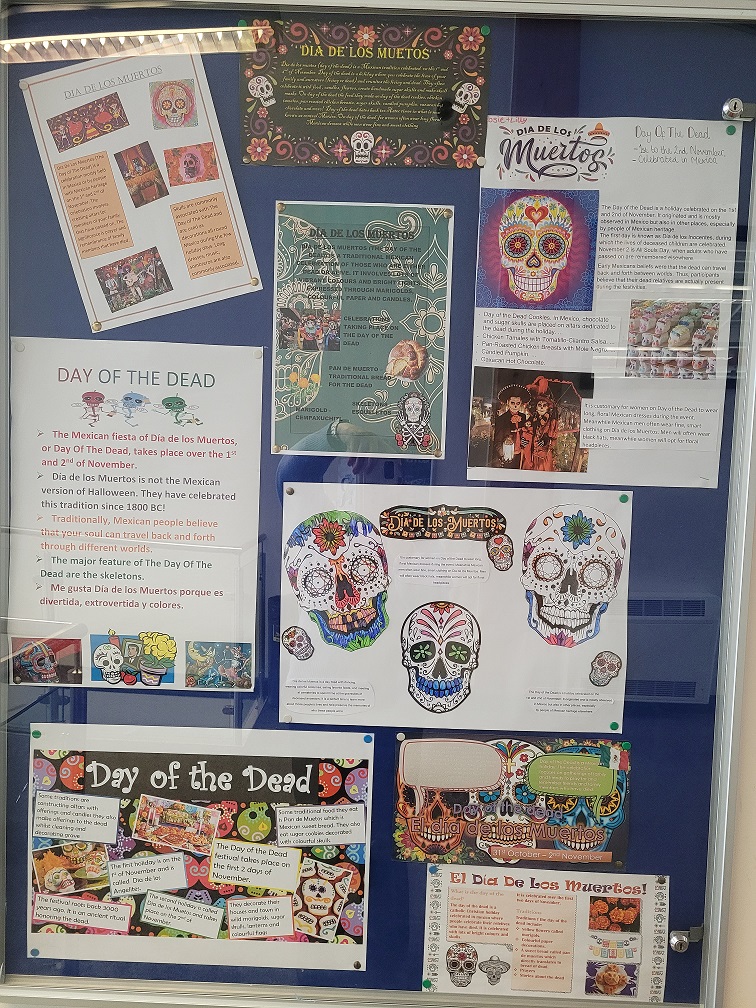 Year 8 French – Well done year 8 for showing a very good understanding of a complicated grammatical concept – the present tense. You have shown real resilience and determination to do well! Madame Trytsman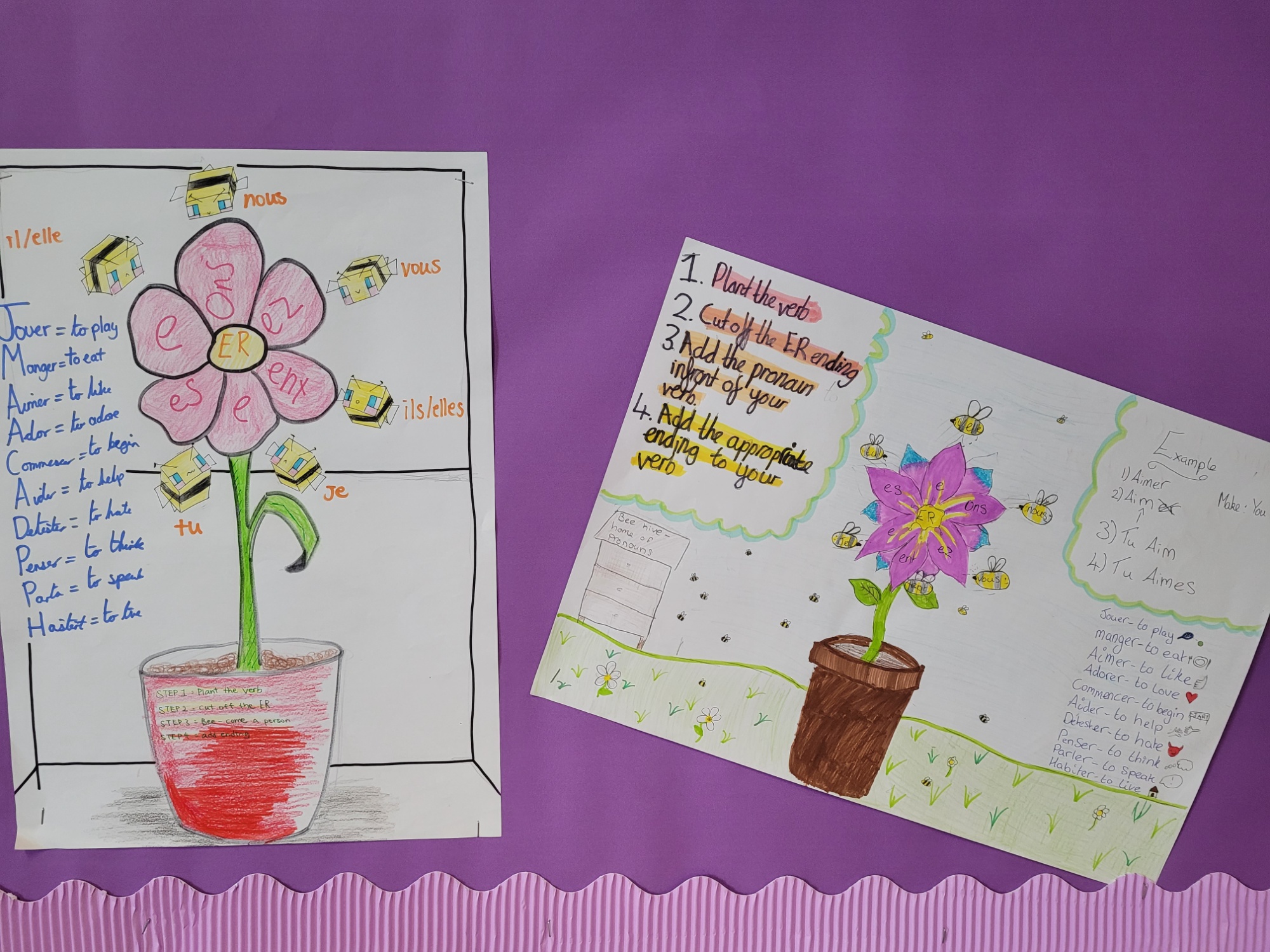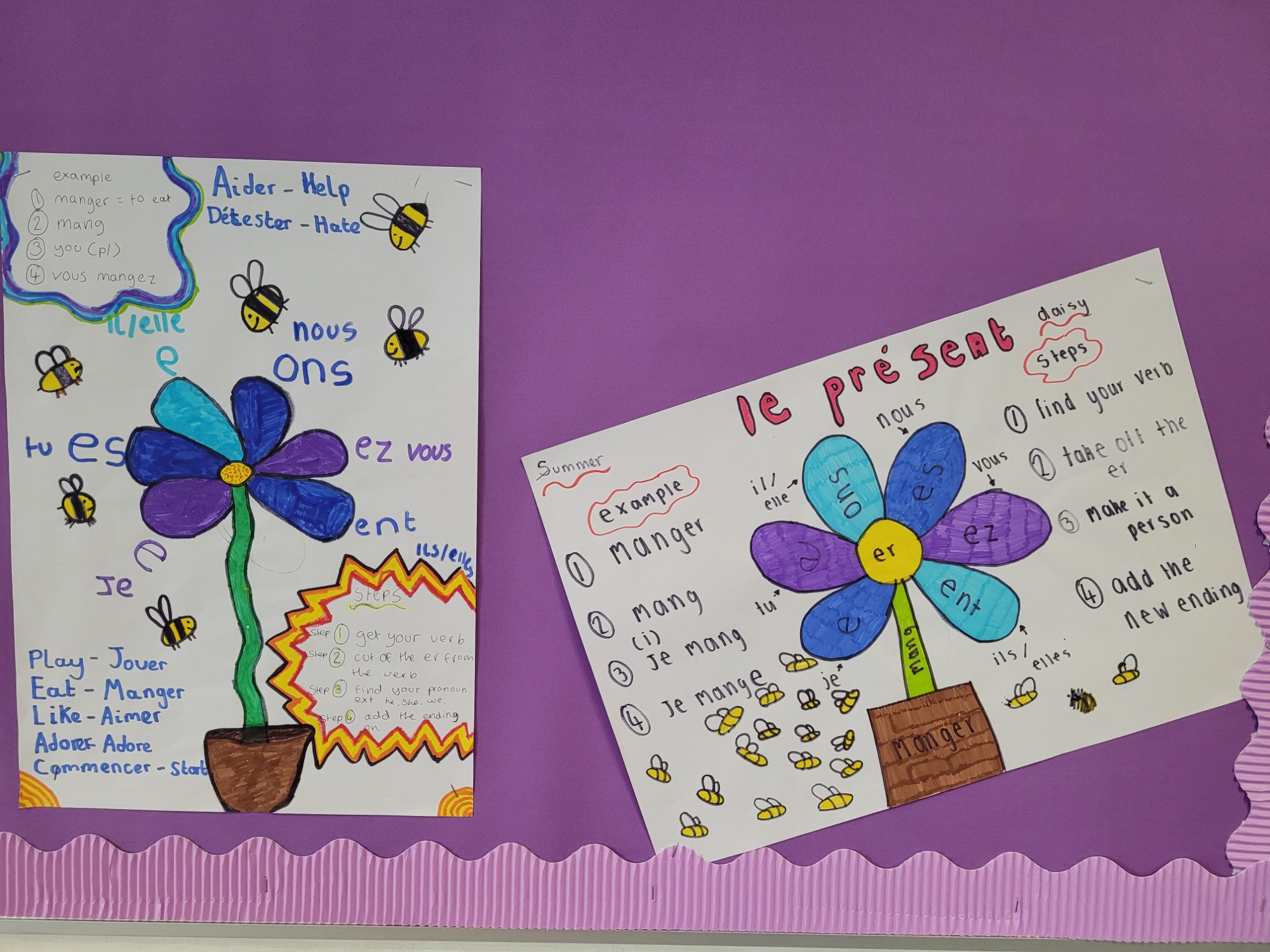 Religious Education
This half-term, Year 8 have been learning about Hinduism. To extend this knowledge and to engage them further, students were asked to create a mandir for home learning. Students were allowed to be as creative as they wished using any medium, including cakes, drawings and lego. Some students even used digital media such as Minecraft! Needless to say, Year 8 took these instructions seriously, and produced some outstanding home learning that the RE team are extremely proud of. Well done Year 8!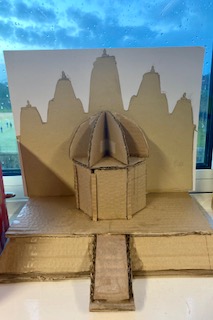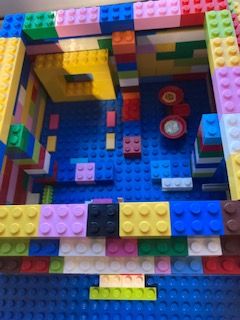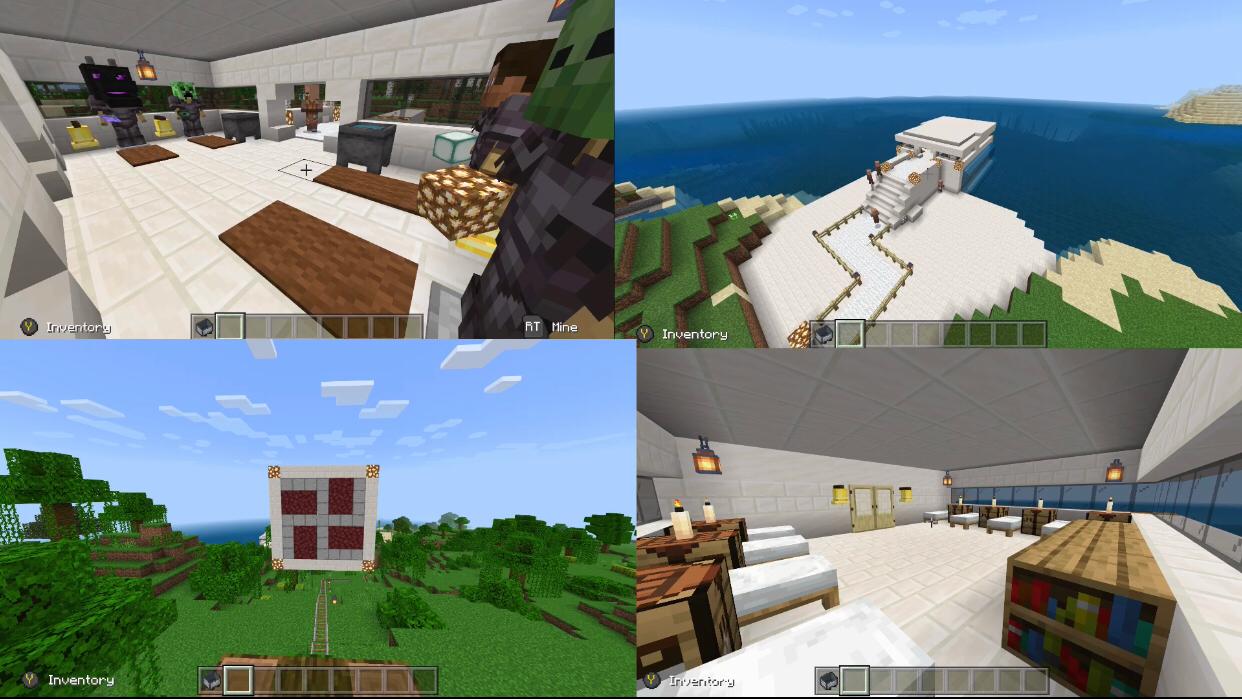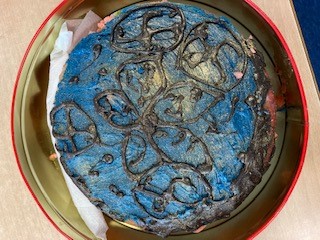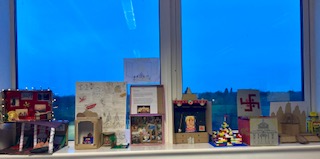 Lateral Flow Testing on January Return
Please note students will be expected to access lessons online until their return to school date.
Year group
Date of on site LFT
Return to school
7

Wednesday 5 January 2022

8:45 -11:15 am

Thursday 6 January 2022
8

Thursday 6 January 2022

8:45 - 11:15 am

Friday 7 January 2022

9

Thursday 6 January 2022

12:00 - 12:45 pm

Friday 7 January 2022

10

Friday 7 January 2022

8:45- 11:15 am

Monday 10 January 2022

11

Wednesday 5 January 2022

12:00- 2:45 pm

Thursday 6 January 2022
12

Friday 7 January 2022

12:00- 2:45 pm

Monday 10 January 2022
13

Friday 7 January 2022

12:00- 2:45 pm

Monday 10 January 2022
Contact details on G4S
Please can all parents and carers check the details we have for you on Go4Schools are correct. This is important for emergency contact, safeguarding or ensuring you receive all essential information from NLS. Access Go4Schools
Polish Parents and Carers- can you help our student with his Geography A Level survey?
One of our year 12 students has created a survey for his Geography NEA that will be making up 20% of his final A level grade. The survey is researching migration between Poland and the UK and the experiences of Polish migrants. The survey responses will count as primary data and will assist him in analysing patterns of migration. Responses will be anonymous, only viewed by the student and the data will be deleted upon the completion of the NEA. If you would like to help out, please view the survey.
Warwick Rural East Community Forum Police Update

View information about policing priorities July-Nov 21 e.g. speed checks/monitoring through Old Milverton & Blackdown and the new policing priorities Dec 21- Mar 22 as voted for by the local community.
Wellbeing Support for Students over Christmas
External Activities for Students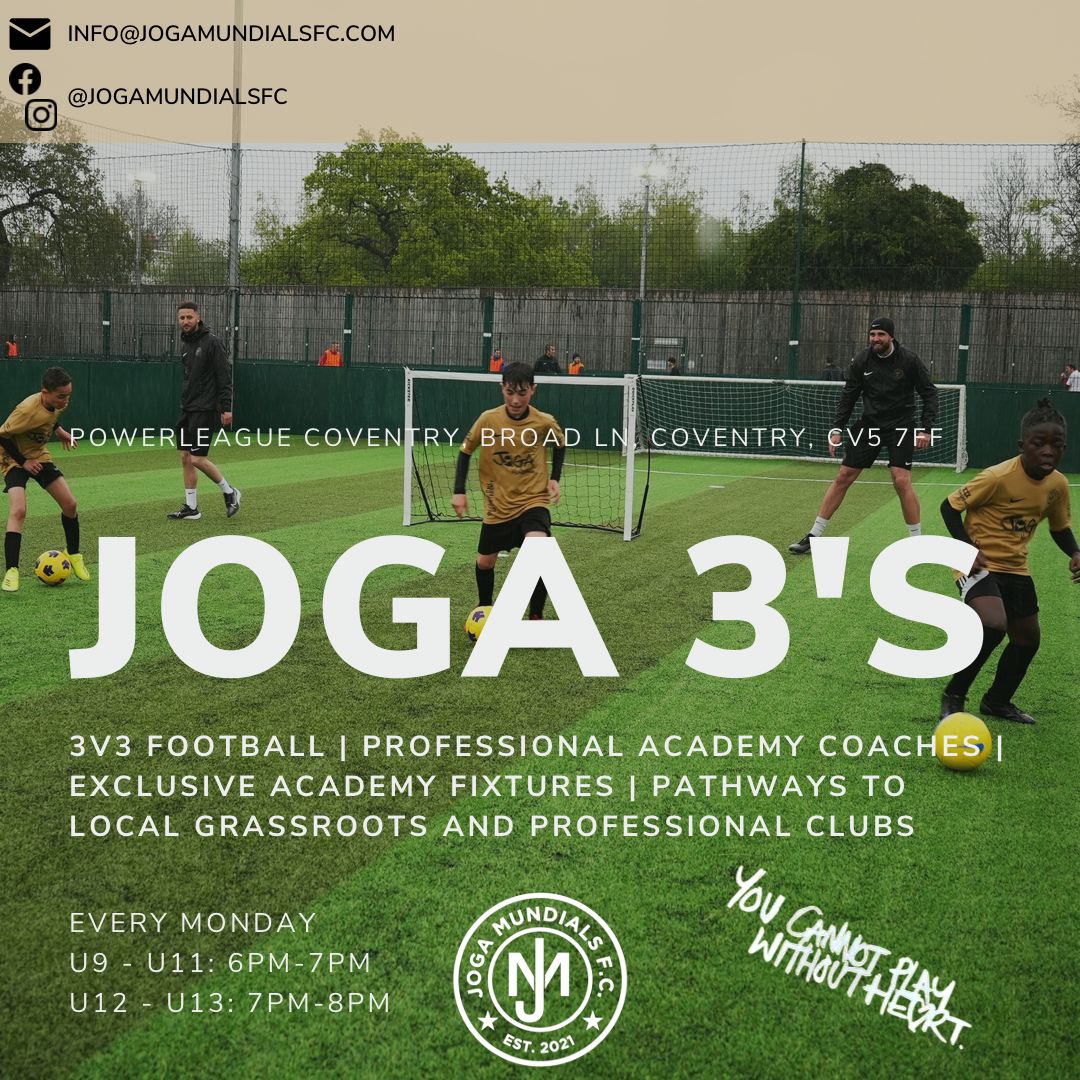 Christmas Ecards
Some of our Year 9 Student Leaders created some designs on Canva for a Christmas ecard - Jakub S, Freya D and Lola R.
Please view some of their brilliant work below: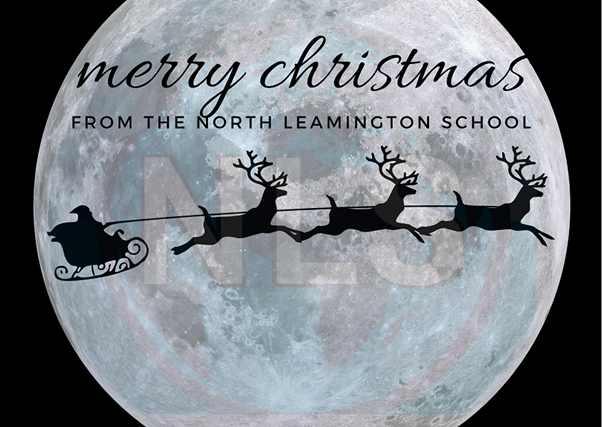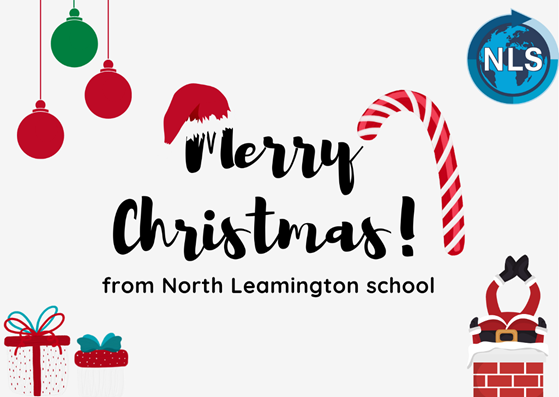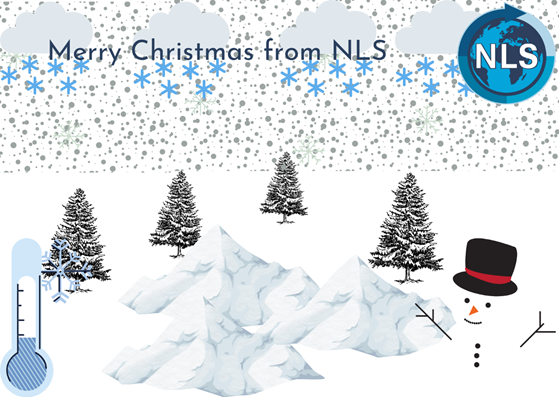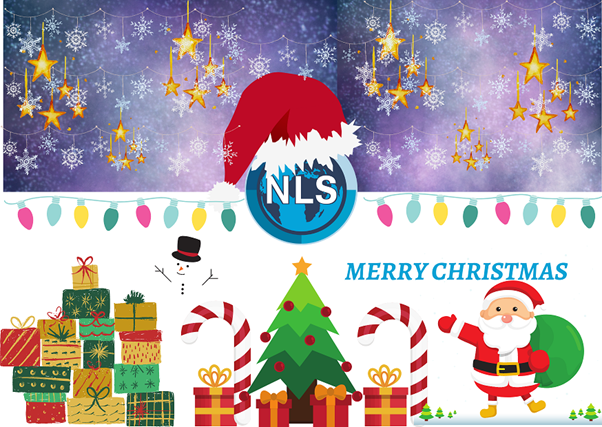 Wishing you all a very Merry Christmas and a Happy New Year!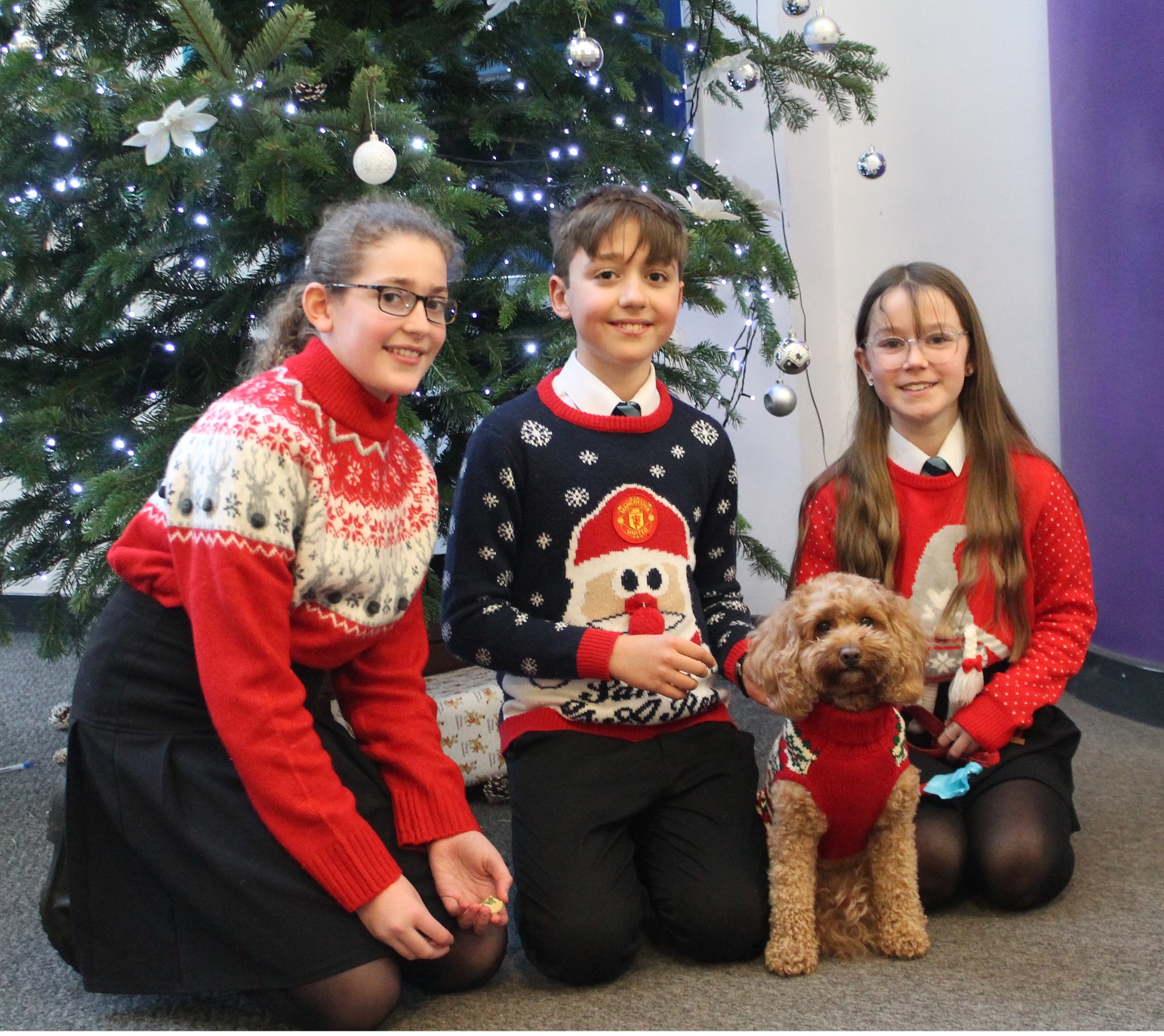 Important Dates: Spring Term 1 2022