Head Teacher's Message
Dear Parents and Carers
Students in our examinable years have now started the first exam season in a traditional format since 2019. Whilst it is a difficult and challenging time, students are managing themselves exceptionally well, early reports are very positive. I wish them all continued luck when they return from the break.
As is the natural cycle of schooling, we are now very much preparing to welcome a full cohort of new Year 7 students to NLS in September. Our student transition leaders have been visiting primary schools ahead of our main transition events next term. It's been wonderful to hear accounts of their own personal experiences since arriving last September. We were again very much the choice of our local community, we are significantly oversubscribed and even after a number of appeals, still have over 80 families waiting for a place at NLS. I would like to thank all of you, a school is always a reflection of its community and everyone plays a role in making this area what it is today.
Please do read some of the fantastic articles from this term - I managed to see the Year 10 students in action constructing their motorised boats during the STEM day. Their creations were brilliant, the way each team went about their work was a reminder of the genuine talent young people possess and the exciting way they will shape future generations. The organisers of the event, who deliver to a wide range of schools, stated our students were some of the very best they have ever worked with.
Please do read the letter sent out from Ms Jones in relation to Summer 2 arrangements for lunchtime sessions and uniform expectations.
Lastly, enjoy the break and any Queen's Platinum Jubilee celebratory events you may attend, simply such an amazing individual achievement. Today our students, with I expect some help from parents, have put the British Bake Off to shame. Our Year Leaders' office is stacked to the roof with some brilliant cakes which I am sure all have enjoyed at break time today!
Mike Lowdell
Head Teacher
| | |
| --- | --- |
| 27 May 2022 | 26 May 2022 |
| | |
| --- | --- |
| | 16 May 2022 |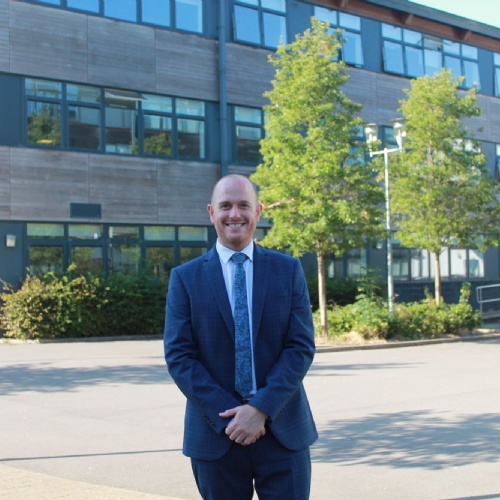 24 May 2022
Year 7s continue to shine at NLS I have now officially completed my ninth academic year as Binswood's College Leader and more recently Year 7 Lead. I can honestly say that I have enjoyed every minute of it. The students this year have managed to develop their year ethos to a whole new...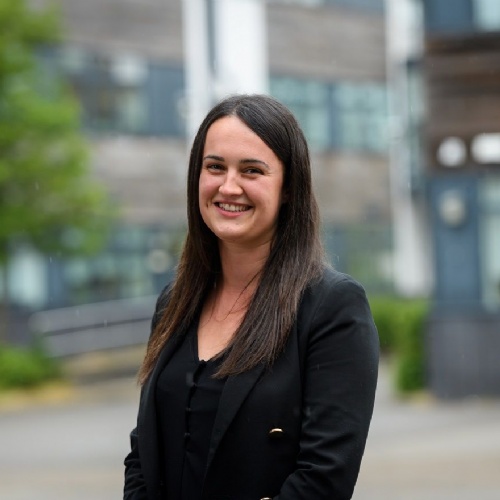 23 May 2022
Rewards and Recognition We are incredibly proud that our Year 8 students have over 60,000 reward points! Congratulations to the top 3 students in Year 8: 1st Place Teagan S (8MR01) 2nd Place Esme S (8PK02) 3rd Place Nadia R (8MR01) A massive well done to the Top 3 Year 8 tutor groups bel...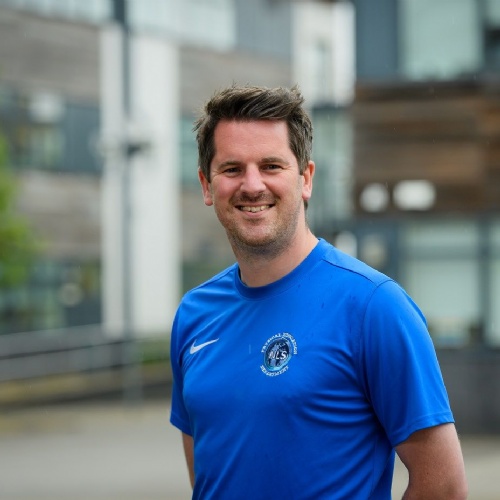 23 May 2022
As we complete the penultimate term of the academic year, I continue to be impressed with the efforts and positive attitude Year 9 students display in and out of their lessons. We are now approaching our third data cycle where students will be completing assessments to demonstrate their progress; it...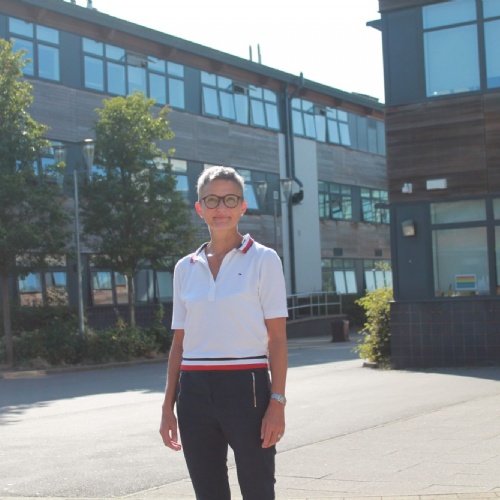 20 May 2022
The more effort you give, the more commitment you show, the more opportunities you'll make, the further you'll go. Tutor Curriculum Revision Strategies and the RE exam Students have been looking at timetabling for their revision. This is an important task that helps to organise...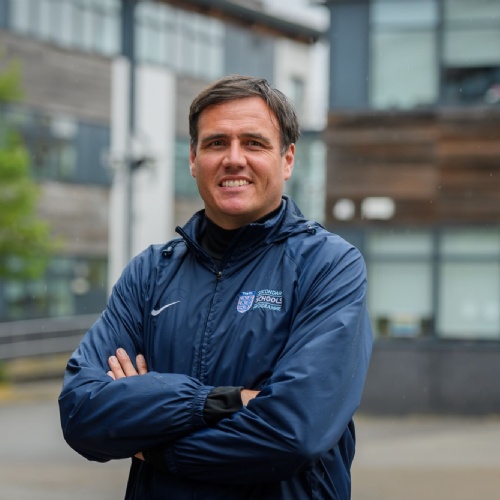 20 May 2022
As I sit down to write my final Parent Bulletin as Year 11 lead, I would firstly like to take the opportunity to say a huge congratulations to all the Year 11 students making it through to the end of the year, especially given the challenges of the last 2 ½ years. Although I appreciate a numb...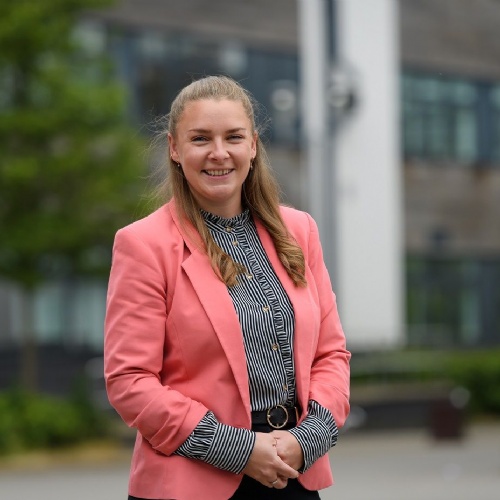 15 May 2022
Sixth Form students have had a very positive term in Summer 1. The year 12 have established good routines working in their study periods and ensuring they are getting themselves prepared for the end of year exams. Year 13 have had a great last few weeks at NLS and it's lovely to see so many ba...
Each week we update the points, tallying the week's leader. Congratulations to Manor for taking first place! Points are refreshed every new term.
UKMT Junior Maths Challenge 2022
On 27-28 April, our most mathematically minded students in year 7 and 8 sat the UKMT Junior Maths Challenge, designed to stretch their problem-solving abilities.
The students did really well, with 47 achieving a bronze certificate, 31 achieving a silver award and 8 students achieving a Gold certificate.
Three of these Gold Award students, Martin S (y8), Daniel F (y7) and Dawid S (y7) did well enough to be invited to the next round, the Kangaroo Challenge on the 14 June. This is a fantastic achievement – well done to these students.
Congratulations to all the students who participated in the challenge and good luck to the 3 doing the Kangaroo Challenge!
CISCO Certification
We are proud to congratulate Nathaniel, Luca, Daria, Isabelle and Rhys for completing their CISCO Introduction to Cyber Security Certification. The next certificate (Introduction to IoT) will be available at the beginning of September and we aim to offer three different certifications each year for students to complete. Congratulations also to Daniel for completing his Bronze certificate for the iDEA Award. This is still open for any KS3 students to participate in and will be ongoing for the duration of any students in KS3. It is free to enrol and details can be found in the 'Latest News' section of the website.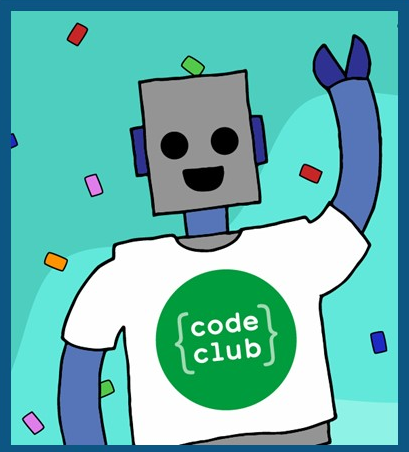 We have started our first 'Code Club' which runs on Tuesdays from 3.15 to 4.15pm. There are a few places still available if any KS3 students would like to come along, just email Mr Sycamore to check availability first. We are initially looking at Scratch and Python but will hopefully introduce more 'physical' computing as the club progresses next academic year. If there are any KS4 or KS5 students who would like to volunteer to assist then please email Mr Sycamore … your help would be welcome.
The department will be hosting a course for the National Centre for Computing Education (NCCE) in June offering support for any colleagues who are completing the Accelerator Program … it will be great to support new and existing teachers in their development of Computer Science pedagogy.
STEM Day
On Thursday 12 May, Year 9 Scientists enjoyed a fantastic STEM day ran by Smallpiece Trust where they designed, tested, and marketed their own motorised boats. Students had the opportunity to choose whether they wanted to use a water, air or propelled motor and had to build the circuits for the motors. Students then designed and tested a prototype, made out of foam, before constructing their final boats out of bolsa wood. The day ended with the groups marketing and presenting their ideas to the rest of the groups before racing their final design!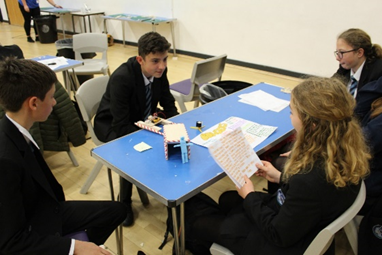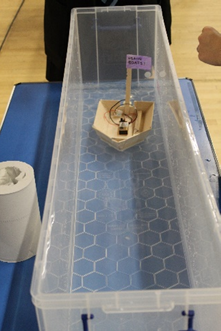 14 May 2022

The sun has been shining somewhat and the temperature is steadily increasing. Our students have enjoyed a breadth of outdoor sports in Summer 1. Athletics, tennis and rounders have been all go with the cricket and softball still to come. Students should look out for opportunities to represent NLS in...
13 May 2022

Year 7 have been learning about the Black Death and the causes of the Peasants' Revolt. 7E had great fun planning and taking part in their own protest! Well done to Year 8 who have produced some amazing posters celebrating the role of British entrepreneurs during the Industrial Revoluti...
International Student Leaders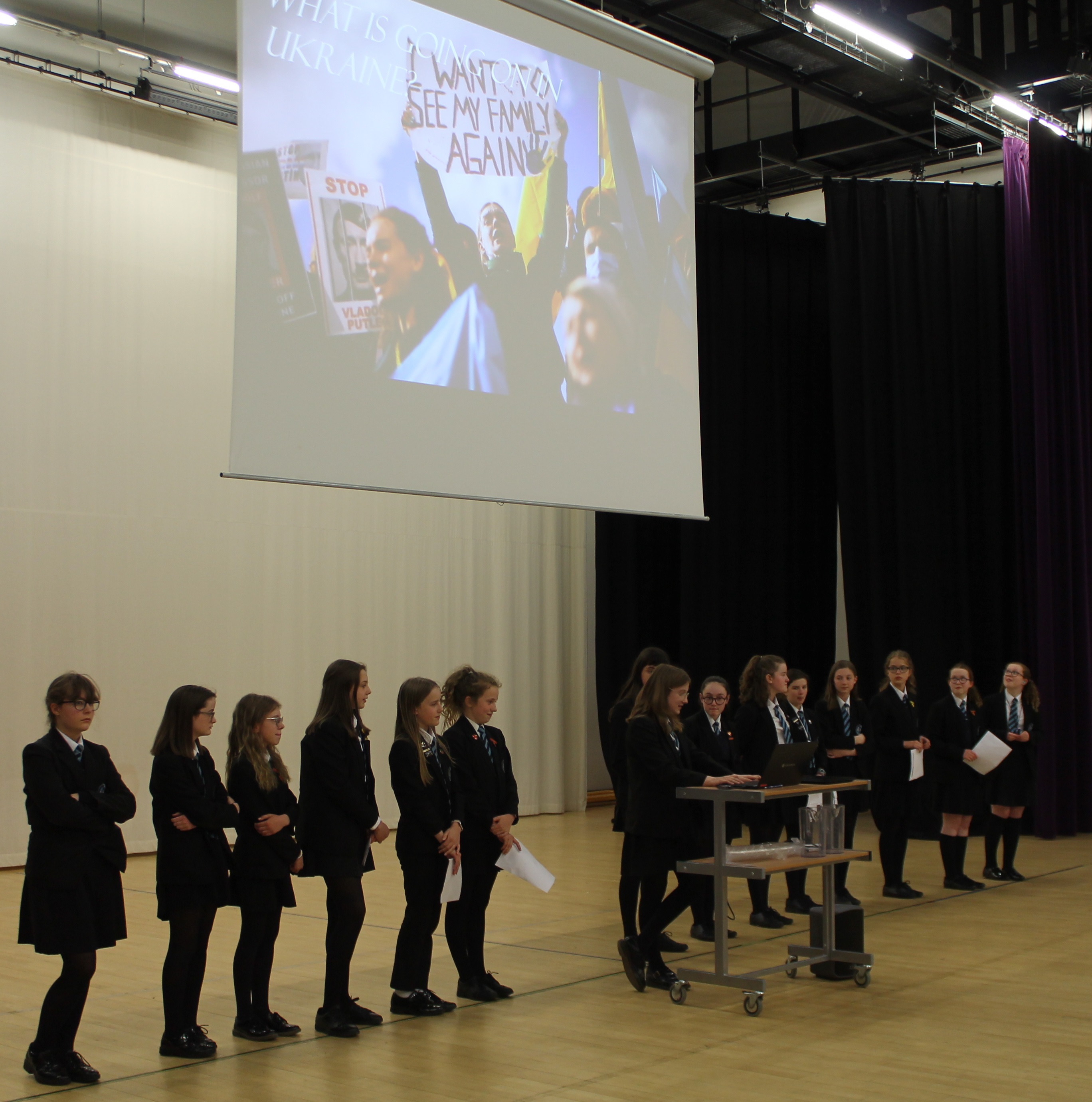 This term our wonderful International School Leaders have created and led assemblies with Year 7, 8 and 9 to raise awareness and understanding about the situation in Ukraine. They have researched the causes and impacts of the war and have challenged their peers with ways of responding to the crisis. I have been so impressed by their creativity in preparing the assembly and their bravery in presenting to 240 other students.
Mrs Harding
18 May 2022

Hugo is one of our exceptionally talented Y11 Artists who specialises in particular in Manga drawings. This has been a passion for a long time and over the years he has developed and refined his skills. He has had much recent local success including an exhibition in the Royal Priors and taking part...
Summer Concert
The Music department is pleased to announce that the Summer Concert has now been arranged for Tuesday 19th July 2022. Further details regarding tickets and performers will be announced after the half term break.
Mr S Noakes (Head of Music).
Leave of Absence
If you need to apply for a leave of absence for your child, please complete the application form. Please also view the latest update on leave of absence during term time from Warwickshire County Council.
Family Support survey

Our Family Support Team would like parents and carers to complete a short survey to gather feedback on their service.
Online Safety Newsletters

Read the latest online safety advice to keep your child(ren) safe. The May edition looks at social media, pop-ups and the importance of safe passwords.
The June edition looks at family settings, Netflix and computer games such as Call of Duty and Grand Theft Auto.
Job Vacancies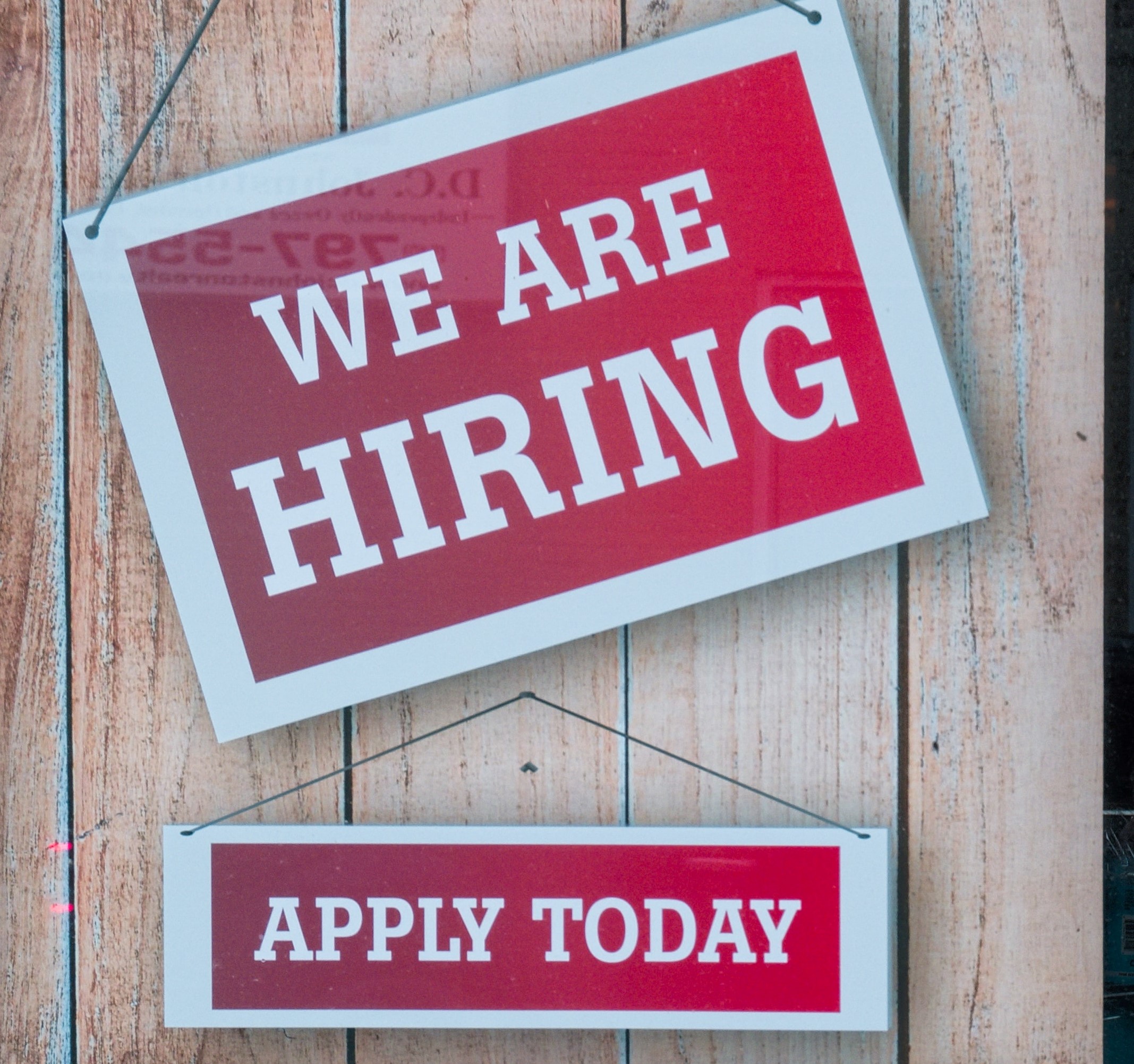 Are you or anyone you know, interested in joining our team at NLS? We are currently looking for:
Find out more here
Parenting Support Courses