Head Teacher's Message
Dear Parents and Carers,
A term at school that has very much felt a return to the normal ebb and flow of education. Students in Year 11 & 13 have worked hard in the run up to our first national exam season for three years. Many will be working hard over the Easter break to be fully prepared for all their subject examinations when we return. Routines for learning are now embedded for most and more regular milestones are being achieved in the classroom for the vast majority of students.
But school is far more than work within the classroom for our young people, they need the wider enriching opportunities that develop character. It has been great to see students perform at the Dance Recital in front of a live audience, the Year 8 boys' Football team won the County Cup, Year 7 students getting active on the residential at Whitemoor, Year 12 students attending the University UK fair at Edgbaston, Year 10 & 11 students attending our Careers Fair followed by 1:1 careers interviews and sixth form interviews. Please do take time to read some of the wonderful stories in the main bulletin, it's really important to acknowledge the wider achievements of our young people. On that note, congratulations to students in Manor College who have worked exceptionally hard and are now in touching distance of second place to Blackdown College, and chasing new leaders in first place Binswood College.
I would like to close with an acknowledgement to the wider community in which we all live. Our thoughts continue to be with all those affected by the war in Ukraine, our young people are now far more connected than ever before with global issues and I thank all those who have made efforts to support those less fortunate than ourselves.
Have a great Easter.
Mike Lowdell
Head Teacher
| | |
| --- | --- |
| 10 Mar 2022 | 10 Mar 2022 |
06 Apr 2022
I want to start by saying how impressed I am with our Year 7 students. The majority of students are continuing to display the necessary attributes needed to succeed. It has been an eventful term with a plethora of achievements that require acknowledging and celebrating. Year 7s have clearly settled...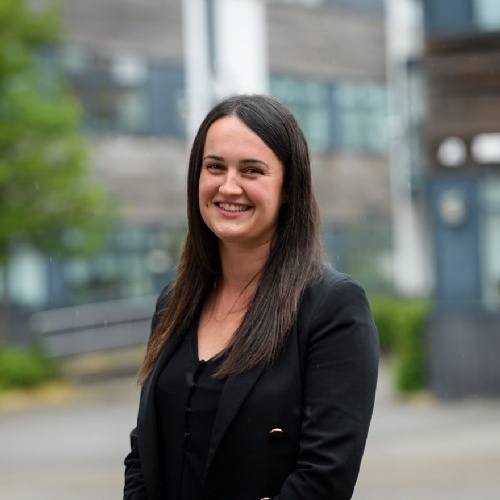 05 Apr 2022
Rewards and RecognitionWe are incredibly proud that our Year 8 students have over 50,000 reward points!Congratulations to the top 3 students in Year 8:1st Place Sienna B (8MR02)2nd Place Emily A (8BW01)3rd Place Naomi M (8BW02)A massive well done to the Top 3 Year 8...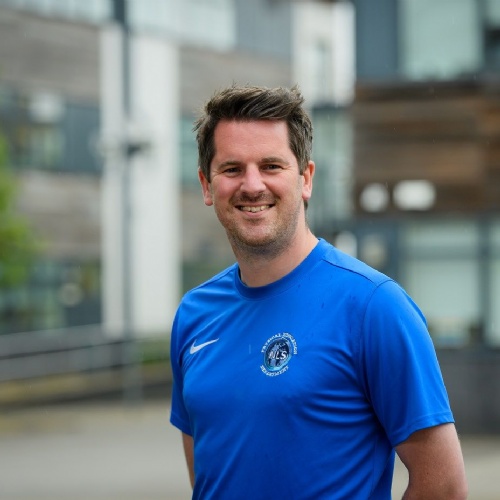 04 Apr 2022
Once again, Year 9 students have had a really positive half-term. It is evident that they are going from strength to strength while they continue to manage the demands of their GCSE studies, as well as engaging positively with all aspects of school life. It has been great to hear from students that...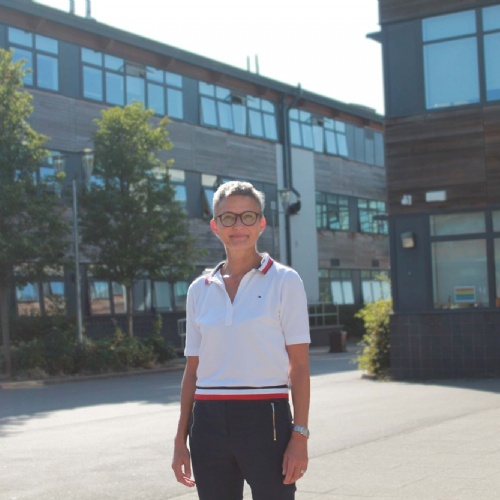 03 Apr 2022
The more effort you give, the more commitment you show, the more opportunities you'll make, the further you'll go.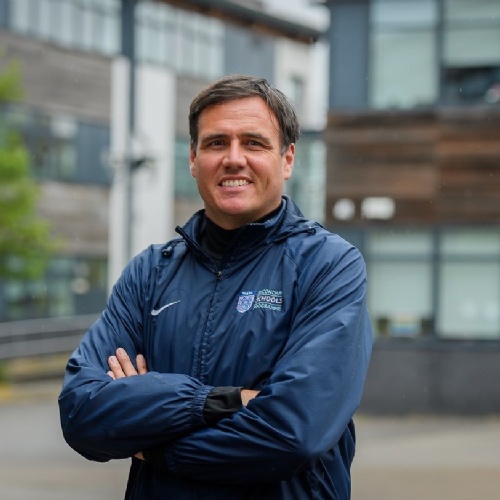 02 Apr 2022
Year 11 students have had an incredibly busy but also very productive half-term in school. The focus has naturally been centred on preparation for upcoming summer examinations, but there has also been a concerted drive to provide all students with a positive Post-16 destination to work towards. Alon...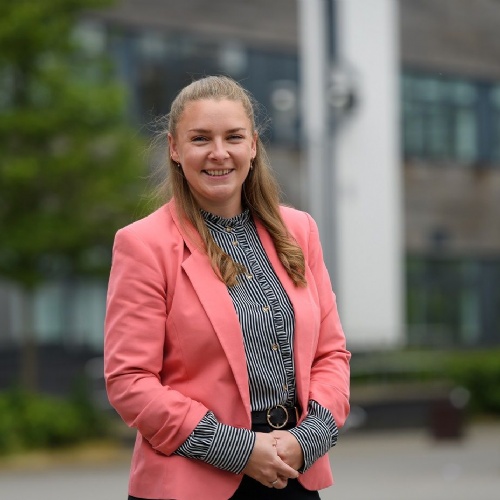 01 Apr 2022
Our Sixth Formers have had a busy few weeks this half-term. University UK FairOn Friday 11 March our Year 12 students enjoyed their morning at the UK University Search Fair at Edgbaston relishing the opportunity to meet and chat with a number of universities and gather information...
Each week we update the points, tallying the week's leader. Congratulations to Binswood for taking back first place! Points are refreshed every new term.
30 Mar 2022

PE Curriculum and ClubsThe clocks have gone forwards and shorts have returned to the PE department, meaning summer sports are on their way. Following the Easter break, our pupils will experience lessons in athletics, tennis, rounders and cricket. Our extra curricular timetable will reflect the c...
31 Mar 2022

Year 7 & Y8 DramaStudents in KS3 are following a programme of learning that explores an introduction to Drama. Year 7 Drama students are currently exploring a script from the Grimm Tales, Hansel and Gretal. Year 8 Drama will have been exploring Brechtian strategies to create a performa...
31 Mar 2022

CISCO Accredited CourseWe have launched our first CISCO accredited course in Cyber Security for all Key Stage 4 and 5 students to access. This will enable students to begin to build a portfolio of industry recognised certificates which are globally recognised in order to fully promote thei...

11th – 20th March was British Science week and all Year 7s were involved in competitive activities during their Science lessons. This was an opportunity to celebrate Science, Engineering, Technology and Maths, allowing pupils to be open-thinkers, to have the confidence to be inquisitive, explore and investigate further, based from knowledge acquired in class.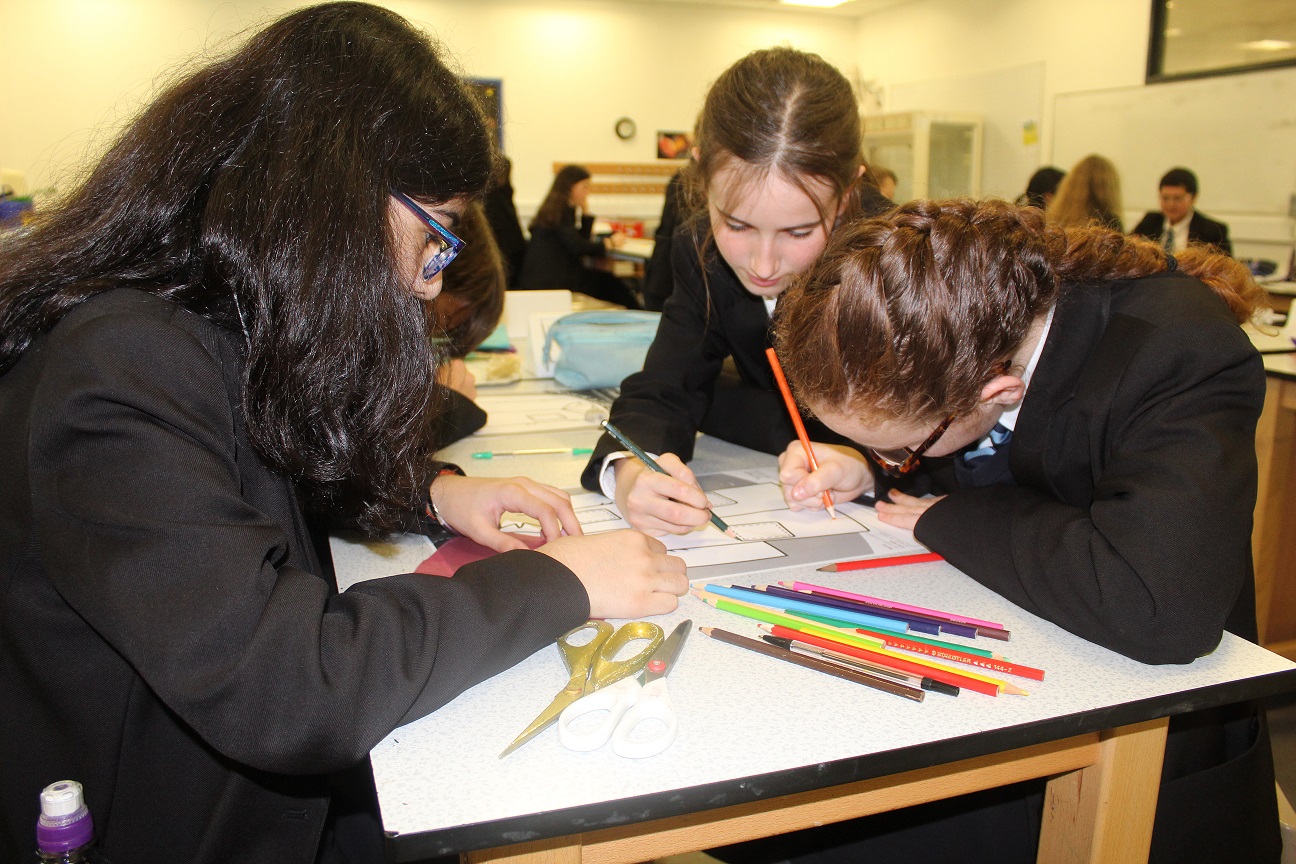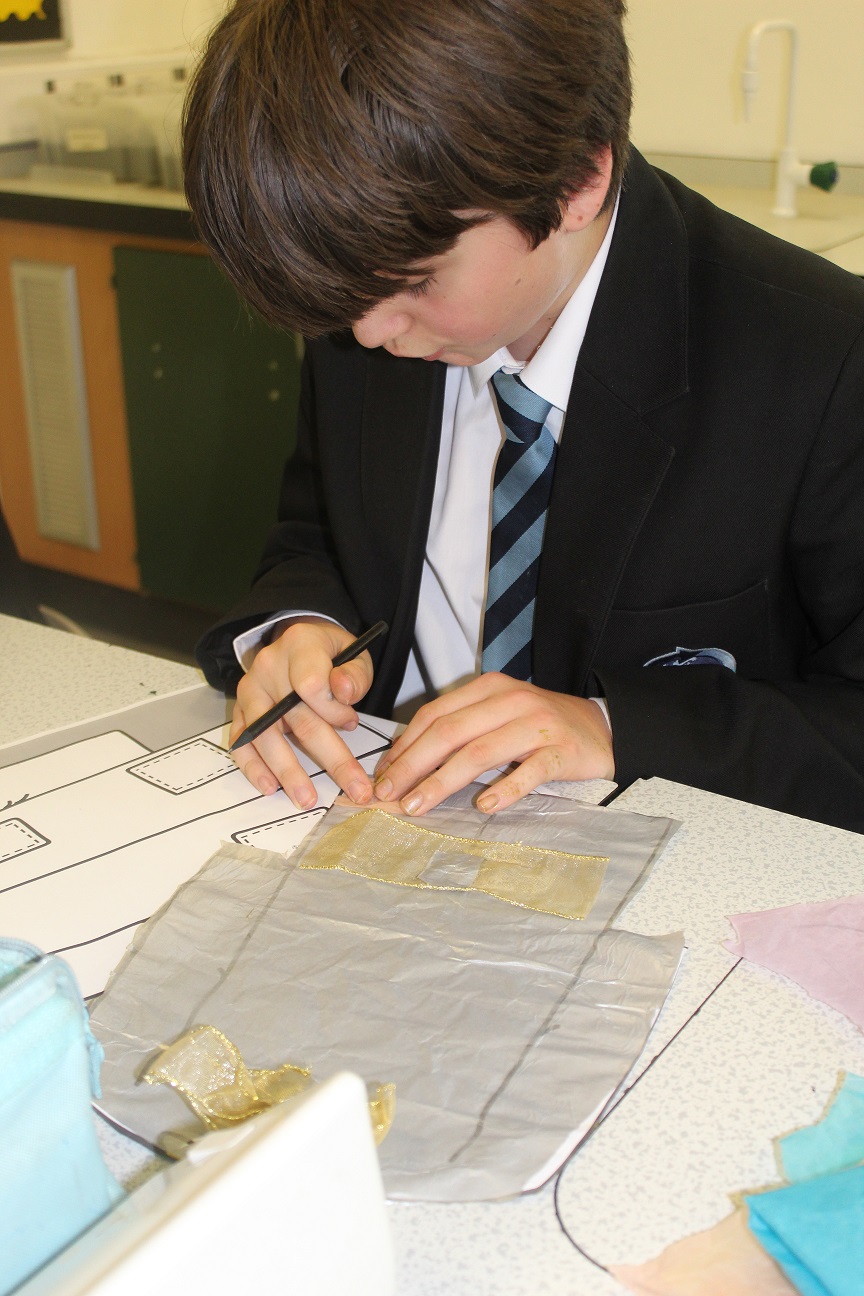 29 Mar 2022

Climate Heroes CompetitionThis term, one of our fantastic year 9 club members, Emilia H, entered the Climate Heroes competition and won runner up for her age category! An incredible achievement whereby Emilia was invited to Ryton Pools to meet the local Warwickshire council members and clim...
Year 9 Spanish
Amazing work from Year 9 Spanish!!! They have researched a Spanish artist, enriching their knowledge of the Spanish art world; and have produced some marvellous art work and reproductions. A credit to the class again who will try anything. Excelente trabajo 9D – Señora Trytsman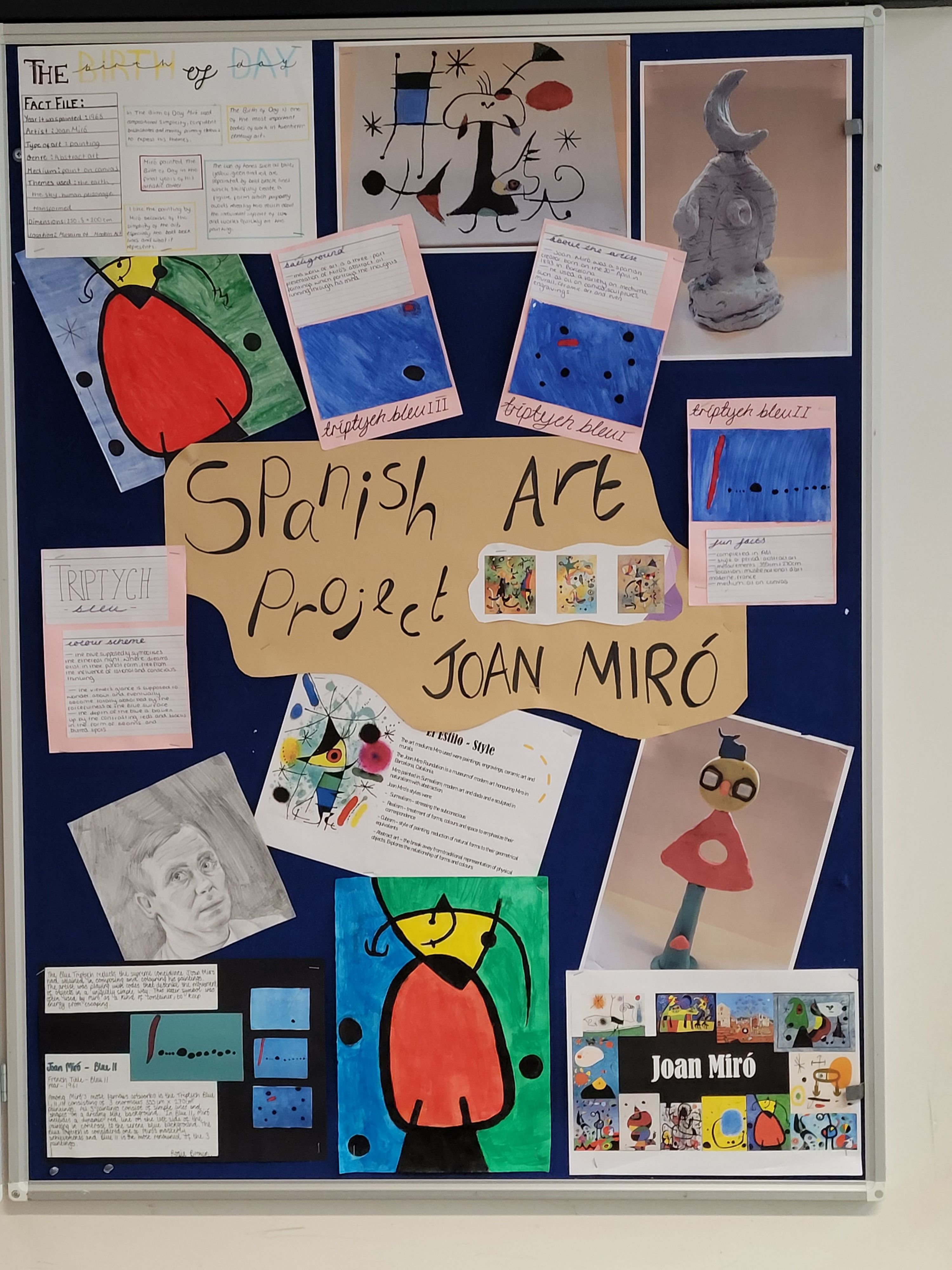 Job Vacancies
Are you or anyone you know, interested in joining our team at NLS? We are currently looking for:
Subject Leader for English
Teacher of Maths
Teacher of History
Teacher of Religious Education and PSHE
Teacher of Geography (Maternity Cover)
Find out more here
Online Safety Resource for Students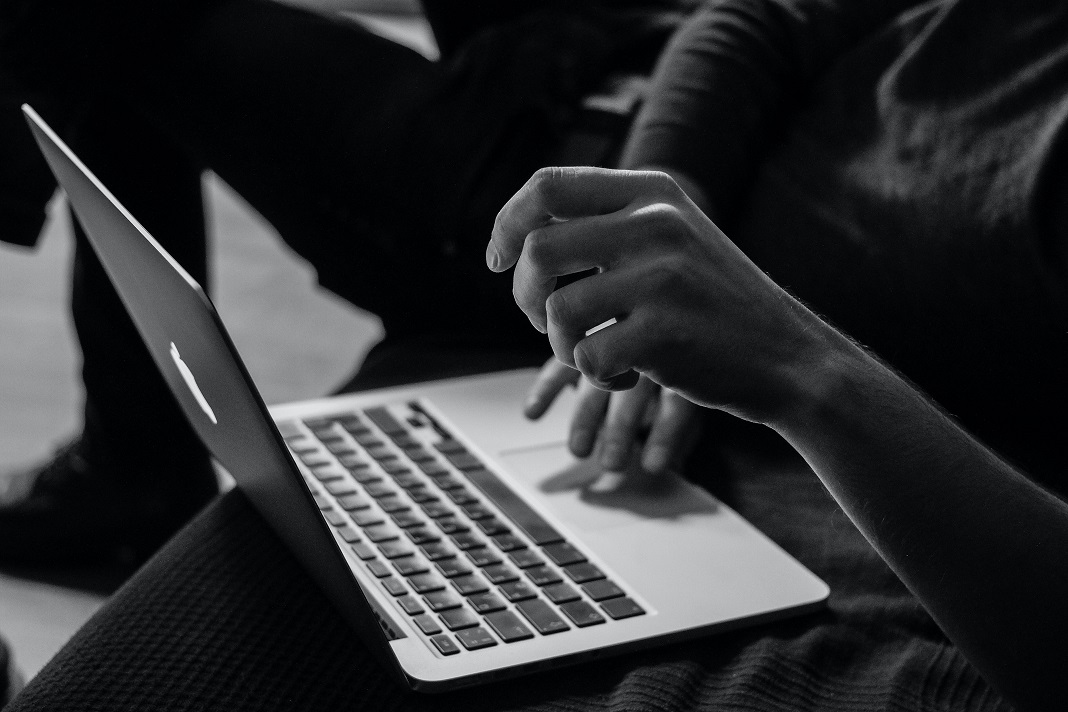 CEOP has created a new website for children aged 11-18 that has information on online safety and relationships. The website contains tips and advice for young people to educate them about online safety situations which they may encounter.

Visit the webpage: The internet, relationships & you

Free Parent Workshops and 1:1 drop in sessions
Safeline are delivering parent workshops that are delivered online covering 3 topics that could affect their young person, these include: Internet Safety, Mental Health and Bullying. These are 1 hour workshops that provide an insight and advise on how to keep their young person safe. The dates of the workshops will take place once a week on Monday 2, 9 and 16 May 2022 5:00pm - 6:00pm.
In addition to the parent workshops, Safeline will now be offering parents an opportunity to book online for a 1:1 session to discuss any concern they may have regarding their child such as: bullying, sexual inappropriate behaviour, internet safety, grooming, anxiety, and unhealthy relationships. For parents to book a slot, they will just need to email Patrinda Chahal at Patrindac@safeline.org.uk .
Come and watch Motionhouse's Dance-Circus adventure at Warwick Arts Centre 27 – 30 April.
Fast-moving and highly physical, Nobody explores the tension between our inner lives and how we make sense of the world around us.
Packed with visual magic, the world on stage is transformed before our eyes. Digital projections and the shape-shifting set create a constantly changing environment where nothing is quite what it seems...
Follow seven characters on their journey of self-discovery to find strength and support in each other, while a group of curious crows questions their every move.
Don't miss the chance to see this incredible show!
Live audio description on Thur 28 April
Suitable for ages 7+
Watch the trailer: https://youtu.be/5cKu1h_Czk0
Find out more/Book tickets: https://www.warwickartscentre.co.uk/whats-on/nobody-presented-by-motionhouse-2295/